Feature
Friday Pace Analysis – Abu Dhabi Grand Prix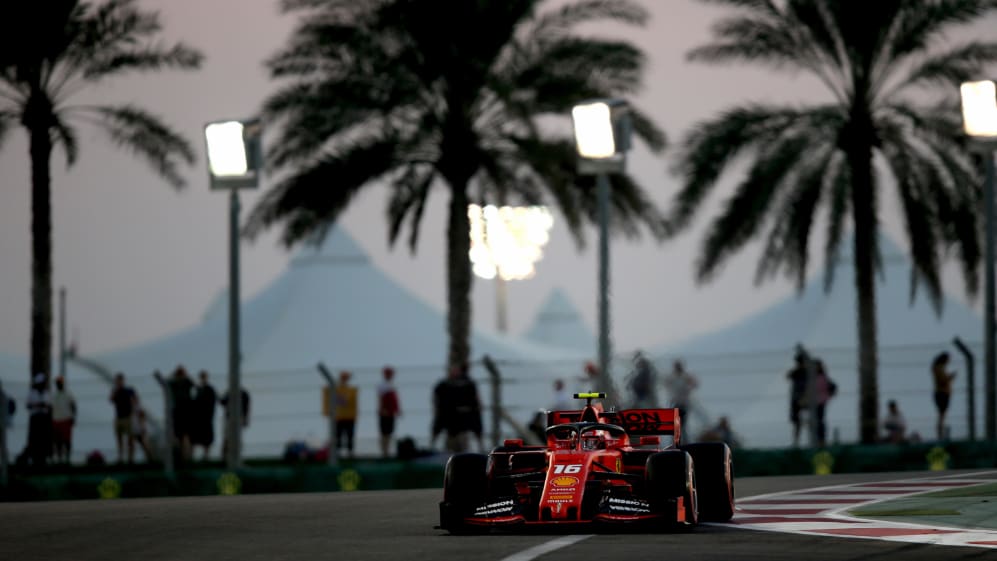 That pace continued into FP2, when the sun set and the subsequent cooler conditions were more representative. Bottas's was the leading Mercedes across the day, as Hamilton struggled to get into a rhythm – his words, not mine, but it wasn't all plain-sailing for the Finn as he clumsily collided with Romain Grosjean, causing damage to both cars. To his credit, he put his hands up for the error, when speaking to the Stewards, and was handed a reprimand – his first of the year – in return.
ONE LAP PACE
Best single lap
1 Mercedes (Valtteri Bottas) 1m35.256s
2 Ferrari (Charles Leclerc) 1m36.642s +0.386s
3 Red Bull (Max Verstappen) 1m36.807s +0.551s
4 Haas (Romain Grosjean) 1m37.601s +1.345s
5 Racing Point (Sergio Perez) 1m37.637s +1.381s
6 Toro Rosso (Daniil Kvyat) 1m37.651s +1.395s
7 McLaren (Carlos Sainz) 1m37.834s +1.578s
8 Renault (Nico Hulkenberg) 1m38.122s +1.866s
9 Alfa Romeo (Kimi Raikkonen) 1m38.415s +2.208s
10 Williams (George Russell) 1m39.512s +3.256s
So the Silver Arrows look quick on one-lap pace, where they were considerably quicker in the low-speed corners but slower on the straights – as the graph shows – versus Ferrari, but we shouldn't be surprised given they have taken every pole position in Abu Dhabi in the post-2014 turbo-hybrid era.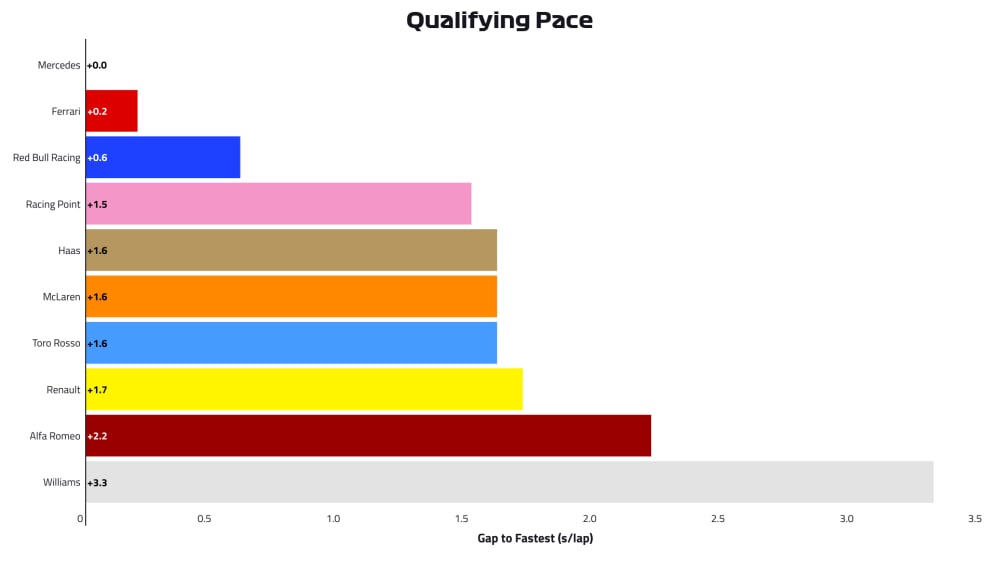 Ferrari were their closest challengers, but they were nearly four-tenths of a second off the pace and had the frustration of seeing both Sebastian Vettel and Charles Leclerc getting a little too closely acquainted with the Yas Marina Armco barriers.
READ MORE: 'I expected Grosjean to see me coming', says Bottas after FP2 crash
Leclerc described the session as one of the team's hardest of the year in terms of trying to get the right balance and while he felt they made progress in FP2, he reckoned there's still a lot to come in terms of one-lap pace. Given how they have improved overnight this season – and their relative advantage over their rivals in qualifying this season, it's fair to say they'll still likely be in the fight for pole come Saturday afternoon.
Red Bull were 0.551s adrift, but Max Verstappen – pole-sitter last time out in Brazil - declared himself pretty happy with his day's work, adding he thinks it'll be "close" come the end of Q3.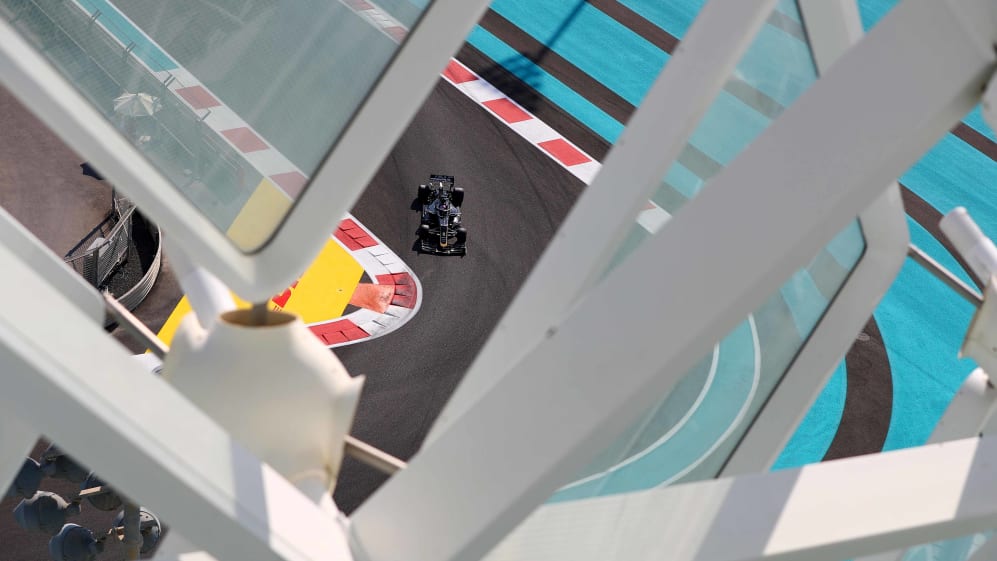 Elsewhere, Haas took up an unfamiliar position of best of the rest, with Grosjean the quicker of the two drivers. The Frenchman was quick in both conditions, finishing sixth in FP1 and seventh in FP2, despite running a floor that the team used in winter testing – something unheard of in F1 given the constant rate of development.
It might have something to do with the fact they were running a new, simulator-developed set-up, though, as this is the first time since they've entered F1 that they've had a simulator running at the factory during a race weekend, a practice that most of their rival teams have long adopted.
RACE PACE
Mercedes took up their customary position on our race pace charts, the world champions running all three tyre compounds as they evaluated their race strategy for Sunday's race, with tech chief James Allison describing Friday as "a pretty good day" with the W10 "behaving itself".
READ MORE: Leclerc says he and Vettel need to be 'less aggressive' to avoid Brazil crash repeat
Red Bull edged out Ferrari behind Mercedes, but they were still 0.5s/lap slower. The Scuderia's lack of pace was intriguing, but Leclerc helped make some sense of our data, which combines the pace on the long runs on all tyre compounds. He reckoned they were slow on the soft rubber and "need to work quite a bit" on the pace – but the performance on the hard was "very strong", which bodes well if they want to attempt a one-stop strategy.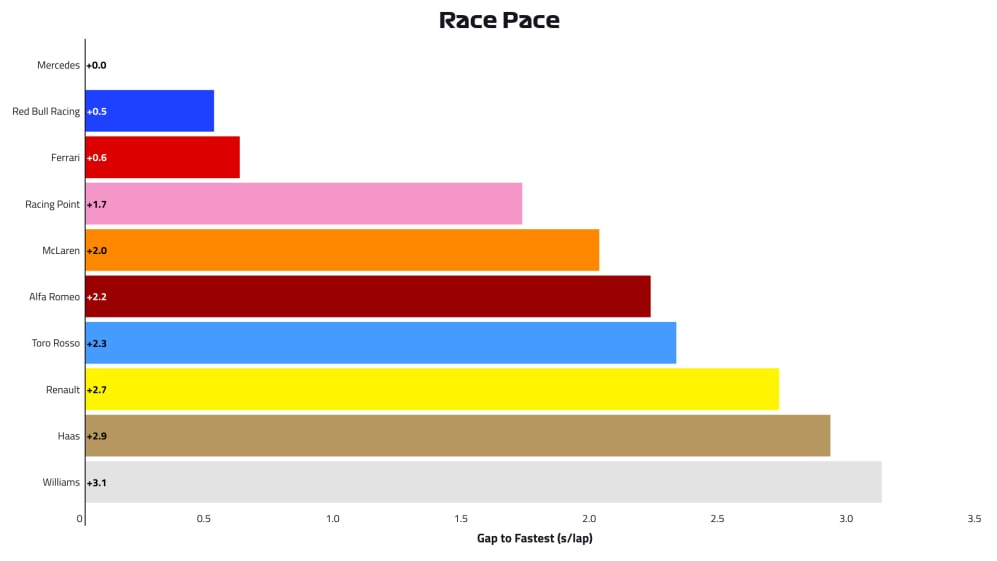 Sergio Perez and Lance Stroll were encouraged by the pace of the car on high fuel and their feelings were backed up by the data, with Racing Point best of the rest, 1.7s/lap off the pace.
McLaren's Carlos Sainz noted the midfield "seems to have tightened even more" this weekend, the Brazilian podium finisher having said that the team can finding "those extra tenths" overnight to not only make it into Q3 but also be competitive on Sunday afternoon.
VERDICT
Pirelli reckon a few drivers may try to get through Q2 with the medium tyre, particularly if they are concerned the soft rubber won't last long enough in the opening segment of the race.
But if starting on the soft, some might switch straight to the hard to make a one-stop work. Plenty of options, then, for strategy.
READ MORE: Sette Camara takes final F2 pole of 2019 in Abu Dhabi
Mercedes may well have come out on top of both charts, but they face a challenging weekend, with one car certain to start from the back of the grid and the other car struggling to find a rhythm.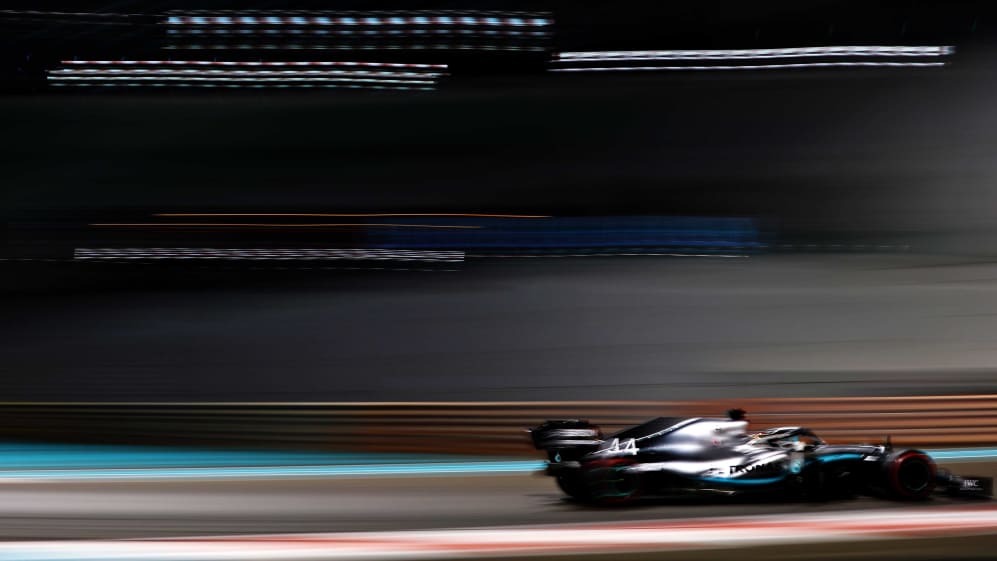 Even if Hamilton gets more comfortable on Saturday, Mercedes will only have one car to fight for the win on Sunday, whereas Ferrari and Red Bull will have two cars to attack him with in terms of strategy.
With Bottas looking strong, aided by his fresh engine, we can expect a fight back through the field. Throw in some great strategy options and a fun battle between Verstappen and Leclerc for third in the drivers' standings – and we have the ingredients for an exciting race to bring the curtain down on the 2019 season.