Bottas admits he was weighing up F1 future ahead of Alfa Romeo switch
After five seasons that yielded 10 Grand Prix wins, 58 podiums and five constructors' championships driving for Mercedes, Valtteri Bottas left the Silver Arrows at the end of the 2021 season, choosing to sign with Alfa Romeo for the 2022 season and beyond. But the Finn has admitted that he contemplated the idea of walking away from the sport before making the switch.
Bottas has made a fine start to life at Alfa Romeo, as he currently sits eighth in the drivers' championship on 46 points – after finishing in the top 10 in seven out of the opening nine races this season.
TREMAYNE: Why age continues to be nothing but a number for the masterful, mischievous Fernando Alonso
And while he is enjoying this new chapter in his career, Bottas admitted that he once questioned how long he planned to remain in the sport – the Finn having endured tough times at Mercedes competing alongside Lewis Hamilton, and with Bottas having been outspoken in the past over his dissatisfaction at receiving only one-year contract extensions, rather than a longer-term deal, in his time with the team.
"It does [feel like a new era], it definitely is a new chapter, and I feel so much energy," said Bottas. "A couple of years ago I might have been thinking about how long do I want to continue in F1 but now I'm like, there are so many years ahead and I am enjoying it."
"The team was really, really welcoming and there really nice people to work with. Now it feels even with just [a few] races, I've been here for a long, long time, so the team work is at a good level."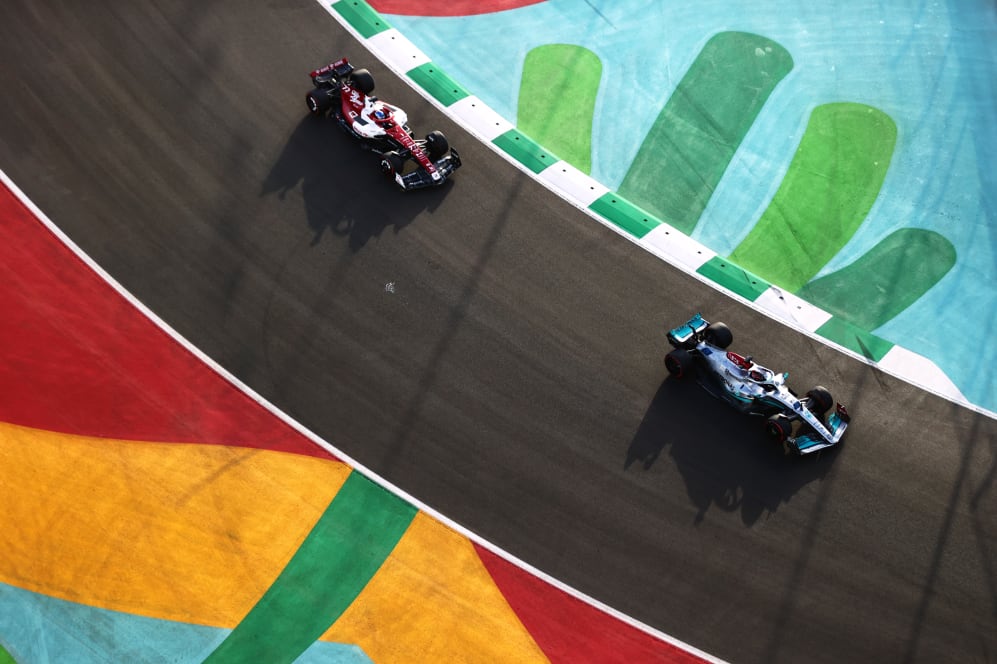 Part of what Bottas has enjoyed so much about his time at Alfa Romeo so far has been working with his rookie team mate Zhou Guanyu. And Bottas says he is trying to give Zhou as much information as possible in his new mentoring role, which is helped by his team mate being "such a nice guy".
"It's a new situation for me, I've never had a younger or a less experienced team mate before," said Bottas. "So, it's new but he's just such a nice guy and he's asking for advice, so, for me it's quite easy to try and help him. I just try to give him all the information I can. Talking about set-ups, driving, it's a very open talk. He's a very keen learner."
POWER RANKINGS: Who made it into the top 10 after the Canadian Grand Prix?
After nine rounds of the 2022 season, Alfa Romeo currently sit in sixth place in the constructors' standings on 51 points. The deficit to McLaren in fourth is 14 points, and they are only six points behind Alpine in fifth. But can they finish in fourth? Bottas says it is something he and his team are chasing.
"I think that's a good target for this year [finishing fourth]," said Bottas. "Coming into the season, that would have been kind of an aggressive target for the first year together but now it seems like a reality, and it is possible. And I think everyone in the team is definitely aiming for that."
2022
The tight fight between McLaren, Alpine and Alfa
POSITION
POINTS

4

McLaren

65

5

Alpine

57

6

Alfa Romeo

51