Bottas admits 'mental strength has been tested' in worst start to season in Mercedes career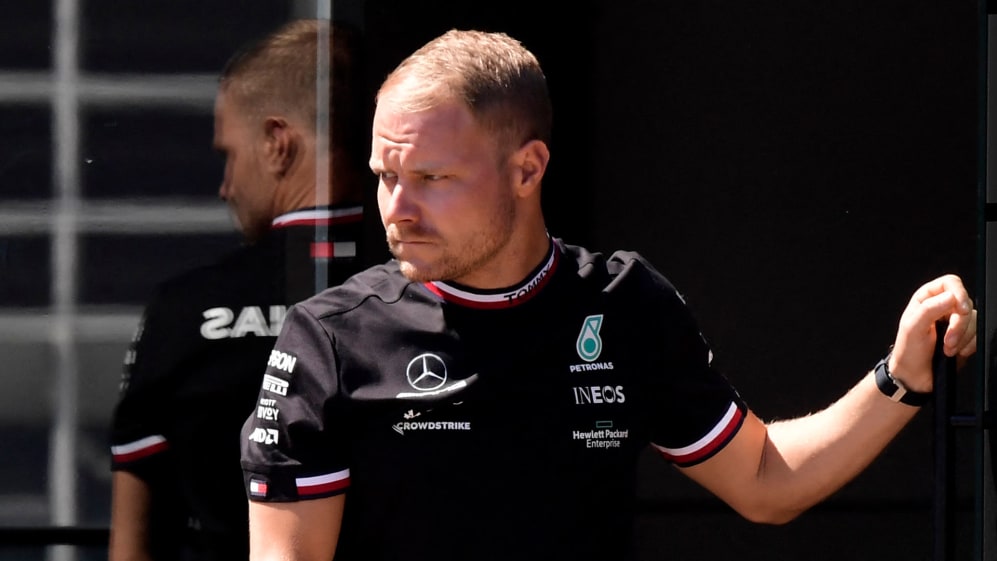 Valtteri Bottas spent the last winter break working hard on his mental strength in his bid to become world champion in 2021. But after having had the worst start to a season since joining Mercedes, the Finn admitted ahead of the Azerbaijan Grand Prix that he'd been forced to call on those reserves of mental strength this year.
Bottas has suffered two DNFs so far in 2021, at the Emilia Romagna and Monaco Grands Prix – while with Mercedes team mate Lewis Hamilton having won three out of five races this year, Bottas has yet to finish higher than P3.
And with Bottas having scored the fewest amount of points in the first five races of a season since joining Mercedes – he's currently in fourth place in the drivers' standings, behind McLaren's Lando Norris, and with 47 points to championship leader Max Verstappen's 105 – the Finn said that it hadn't been an easy start to the year.
READ MORE: Azerbaijan Grand Prix Form Guide – Will we see another mixed-up podium in Baku?
"In the beginning of the season, definitely the mental strength has been tested," said Bottas, speaking ahead of the Azerbaijan Grand Prix. "It's not been the easiest ride to start with, in the last few races, having two DNFs. So I would say there have been setbacks and it's all about how you bounce back from those and how you move forward.
"The loser option is to give up and it's not something I'm going to do. So still keeping very strong mentally and knowing that it's a long, long season ahead and for sure many good battles to come and hopefully many wins. So I have full belief in myself and for us as a team that we still have time to do good things."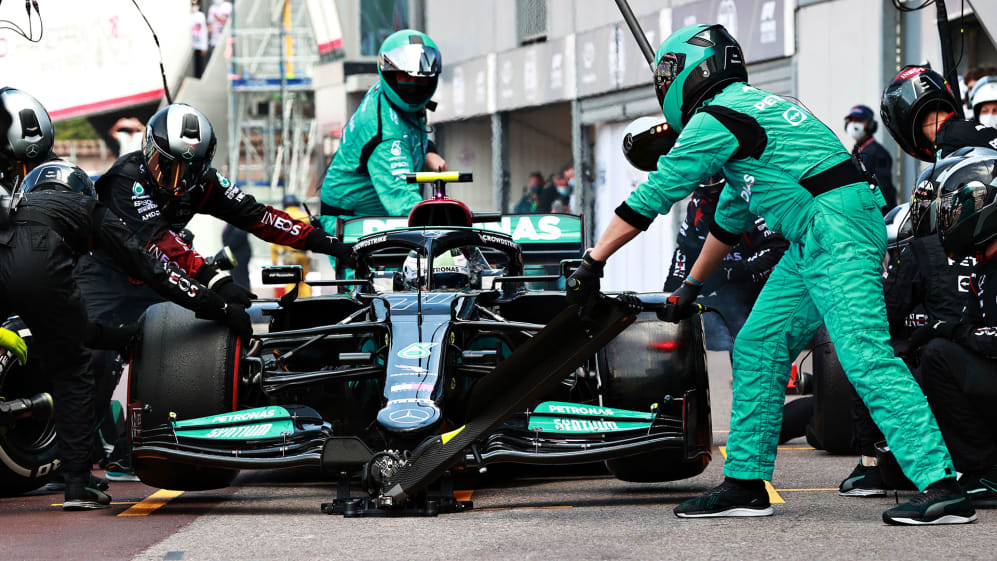 Bottas' most recent misfortune came at the Monaco Grand Prix, when he was forced to retire after his right-front wheel got stuck on the car in his pit stop. But he admitted that he'd been surprised at Mercedes Team Principal Toto Wolff's suggestion, made to the media after the race, that Bottas stopping out of position had contributed to the issue.
"Yes, I was surprised," said Bottas, speaking in the pre-race press conference from Finland after issues with his flight to Baku. "I saw the video and for me, it was pretty spot on where I stopped, so yeah, I was quite surprised.
READ MORE: Wolff says Hamilton and Verstappen providing 'action on track and a soap opera off it' in 2021
"As a matter of fact, [pit stops were] one of my concerns already a few weeks [before] that I'd raised to the team, so it didn't come from somewhere out of the blue. We knew that we were not perfect in pit stops, as we've seen, and also other areas like tyre warm-up in qualifying.
"I think I was, like, 2-3cm off the central line, and if you get that accuracy, normally it's pretty good. It can easily swing by 10-15cm, so I thought it was pretty spot-on."
Bottas now has a chance to hit back on a Baku track that has traditionally suited him in the past, and where he won from pole in 2019. And he called on the team to be "perfect" in order for him to earn his first victory of 2021.
"It's a track I enjoy and the racing is always good in Baku," said Bottas. "There have been pretty eventful races in history so I look forward to it.
READ MORE: Flexi wings, Ferrari's form, and a quirky Baku record – 5 fascinating Azerbaijan GP storylines
"For sure the competition is tough, as we've seen, and in Monaco, Red Bull and Ferrari were both extremely fast, and also some other teams not far off. But it's another street circuit, for sure a bit faster than Monaco, so I see no reason why [we can't win], but we need to do a perfect job to achieve that."