Feature
Flexi wings, Ferrari's form, and a quirky Baku record – 5 fascinating Azerbaijan GP storylines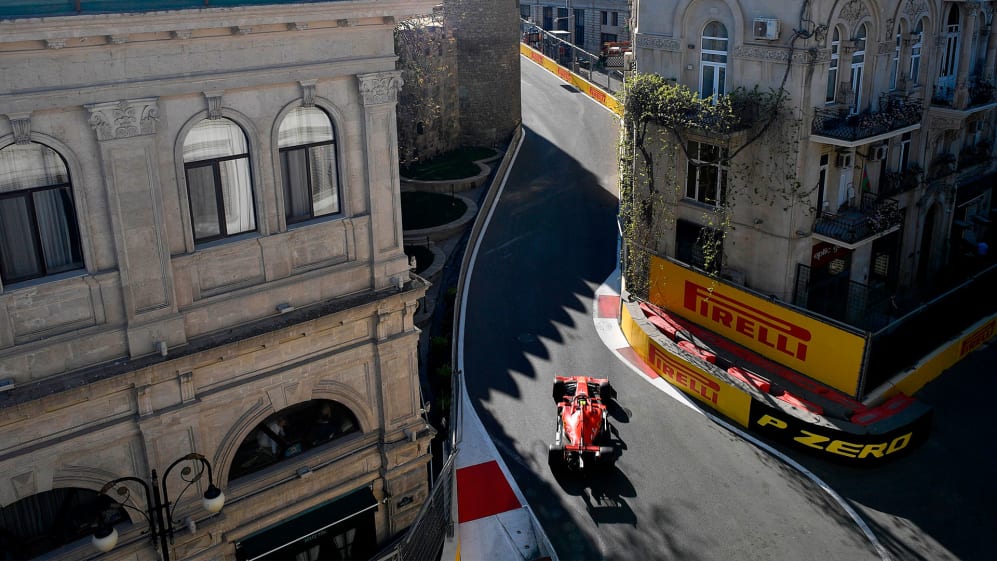 The championship battle is heating up just five races into the season, and next we head to a venue that has delivered some spectacular drama in the past. Here's a few things we're looking forward to about the next race in Baku...
1. Mercedes' response after a miserable Monaco
As race weekends go, Mercedes had an absolute shocker by their standards in Monaco. It wasn't all bad, as Lewis Hamilton might have been struggling from Saturday onwards, but Valtteri Bottas was in the mix for pole and pushing Max Verstappen in the race before his disastrous pit stop that saw him have to retire when the team couldn't get one of his wheels off.
In the end, a fastest lap from Hamilton meant Mercedes left the last race with just seven points to their name, and lost the lead in both championships to Verstappen and Red Bull. So how will they respond?
READ MORE: Intense rivalry with Red Bull chief Horner 'just what the doctor ordered' says Mercedes boss Wolff
We've seen Mercedes brush off difficult weekends in the past without any trouble, but on those occasions they haven't been under the sort of pressure Red Bull are able to put them under now. Signs of that were beginning to show when Hamilton voiced his unhappiness at the way the team had performed in Monaco, so it's perhaps more important than ever before that they hit straight back with a strong weekend.
2. Can Ferrari back up their Monaco pace?
If Mercedes had a shocker, Ferrari came some close to the dream weekend in Monaco but had to be content with a second place for Carlos Sainz. That's definitely an underwhelming result given where they were on Saturday night – on pole and fourth with Charles Leclerc and Sainz respectively – but their pace was undeniable, even if the final result didn't back it up.
Both drivers had a chance of pole in Monaco, and if the weekend had been executed perfectly then a one-two was on the cards. But that was only possible because of how well Ferrari had started, giving both drivers a car they were extremely comfortable with from the first lap.
READ MORE: 'In the cockpit he becomes a tiger' – David Tremayne on why Monaco underlined Leclerc's Villeneuve-like qualities
Sainz pointed out how encouraging that was, because it showed Ferrari are all pulling in the same direction and were able to extract the maximum performance out of the car and tyres in Monte Carlo. But the track characteristics were clearly a factor too, so it's less likely that they will be able to produce a similar level in Baku. There might be key lessons they have learned, though, that will put them closer to the front once again.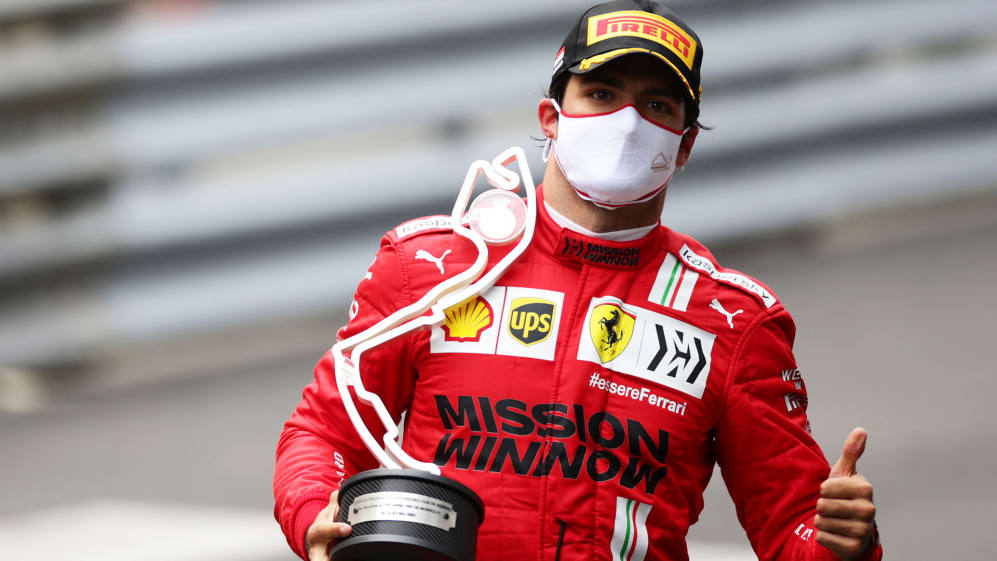 3. Fighting on THAT pit straight
Baku is the second circuit we are visiting this season that wasn't on the 2020 calendar as a result of the Covid-19 pandemic, and like Monaco it was definitely missed. Since joining the schedule in 2016, Baku has provided some epic races and surprising results, and hopefully we're in for more of the same as we head back.
READ MORE: Find out more about the Baku City Circuit
For a street circuit, Baku provides plenty of overtaking opportunities, and a key aspect in those dramatic Grands Prix that we've seen in the past has been the long run to Turn 1. While there are a few flat-out kinks to deal with, drivers are on full throttle from the moment they exit Turn 16 all the way until they hit the brakes at Turn 1, a run of 1.4 miles that allows them to reach speeds of over 230mph.
The slipstream effect can be massive as a result, so drivers have to defend really hard to try and keep their position. And with such a closely-matched field this season, we can't wait to see more of the same on Sunday.
4. Confirmation of McLaren's major gains
Ferrari rightly got a lot of focus for their pace in Monaco, but McLaren were perhaps surprisingly strong on the street circuit. The team hadn't looked quite as good in the slower final sector of Barcelona – often a precursor to Monaco form – but they were much more competitive when the car was specifically set up for the challenge of the Principality.
Lando Norris' second podium finish in five races highlights how strong McLaren have been, but they're now also starting to show a consistency that was the backbone to their previous run to third in the constructors' championship last year.
READ MORE: Sainz says Norris and McLaren should be excited about Baku prospects with 'rocket' of a car
McLaren have had one car in the top six at every race so far, and Monaco was the first time they didn't score with both drivers, after Daniel Ricciardo had a surprisingly poor weekend. While the Australian tries to work out the reasons for his struggles, McLaren are showing they can be quick on every type of circuit, and have been showing impressive straight-line speed. We mentioned the 1.4-mile full throttle section, didn't we?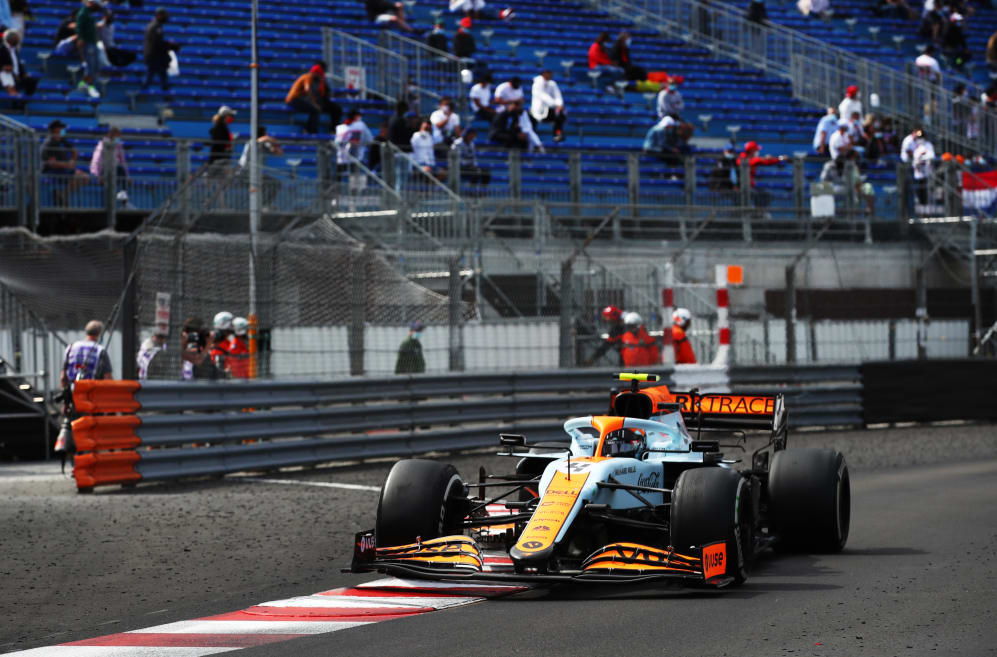 5. A quirky record that could keep running – and a political hot potato
There have been four editions of the Azerbaijan Grand Prix (or European Grand Prix as it was in its first year) so far, and all four have seen different winners. Nico Rosberg cruised to victory in 2016, with Daniel Ricciardo winning the crazy race in 2017 before Lewis Hamilton's success in 2018 and Valtteri Bottas a year later.
Obviously Hamilton and Bottas could become repeat winners (no offence to Ricciardo, but it would take another dramatic turn of events for it to be him), but both drivers have had a bittersweet relationship with Baku. Hamilton had trouble in each of the first two events and inherited his victory in 2018 when Bottas suffered a puncture when leading with just a few laps to go.
READ MORE: Title lead after Monaco win a 'great boost' for Red Bull says Verstappen, as he eyes Baku success
But championship leader Max Verstappen is almost certainly the best hope for the record to continue, having not even finished on the podium before in Baku. And Red Bull are expected to be strong here, with Toto Wolff complaining that the flexi wings controversy needed resolving before Azerbaijan because it's a circuit that is likely to be very beneficial to those pushing that concept.
Red Bull, Ferrari and Alfa Romeo have all confirmed they have rear wings that flex at high speed, reducing drag on the straights and then returning to normal as the car slows for corners, providing maximum downforce. All of the cars have passed scrutineering tests using static loads in the past, but the FIA has issued a Technical Directive and made the test more tough.
READ MORE: Flexi wings – What are they and why is everyone talking about them?
The more stringent test is scheduled to be introduced in France in order to allow teams enough time to redesign or re-manufacture their rear wings in response, but Wolff and McLaren's Andreas Seidl wanted the test implemented in Baku due to the long straights that will reward low drag, and slow speed corners that are good for high downforce. There could be protests, so watch this space.