Bottas: I still haven't achieved anything in F1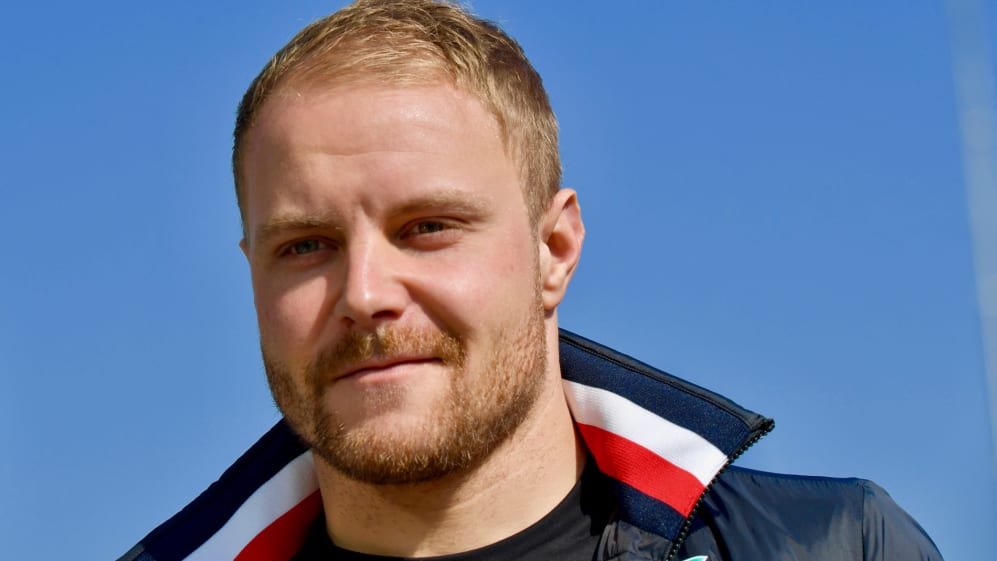 If the common consensus in the F1 paddock was that Valtteri Bottas' 2018 campaign didn't exactly go to plan, no-one was more critical of the Finn's efforts than Bottas himself. But after re-grouping over the winter, it appeared to be a sharper, tougher Valtteri Bottas who turned up to 2019 pre-season testing in Barcelona – and he has some big plans for how to right the wrongs of 2018 this year.
Bottas' 2018 was a mixed bag, the Finn outperforming team mate Lewis Hamilton at certain points, but at others, appearing to lack the Briton's killer instinct – such as when he failed to launch an attack on Sebastian Vettel for victory in the closing stages of the Bahrain Grand Prix – while he also fell victim to bad luck, most notably when he took pole position in Austria only for both Mercedes to retire.
By the German Grand Prix in July, the writing was on the wall when Bottas was called off the attack on his team mate and forced to follow Hamilton home. He'd go on to hand over a certain victory to Hamilton in Russia before ending up fifth in the drivers' standings, as Hamilton claimed his fifth world title.
"It was a disappointing season," said Bottas in Barcelona, "and it even made me nearly angry to myself that in my six years in Formula 1, I haven't been achieving my target yet. I do have time, but I'm starting to realise that you definitely have only one career, and I don't want to be in this situation again.
"My target for the year is to win as much as I can – even though I didn't win a race last year – and only one target for the whole season is the world championship for me personally, and for us as a team.
"I still feel that I haven't achieved anything in Formula 1," he added, "so for myself, I still have a lot to achieve. I do want to meet my targets… [and] I'm willing to do, basically, whatever it takes to achieve those, and really just mentally prepared to go all in for the year."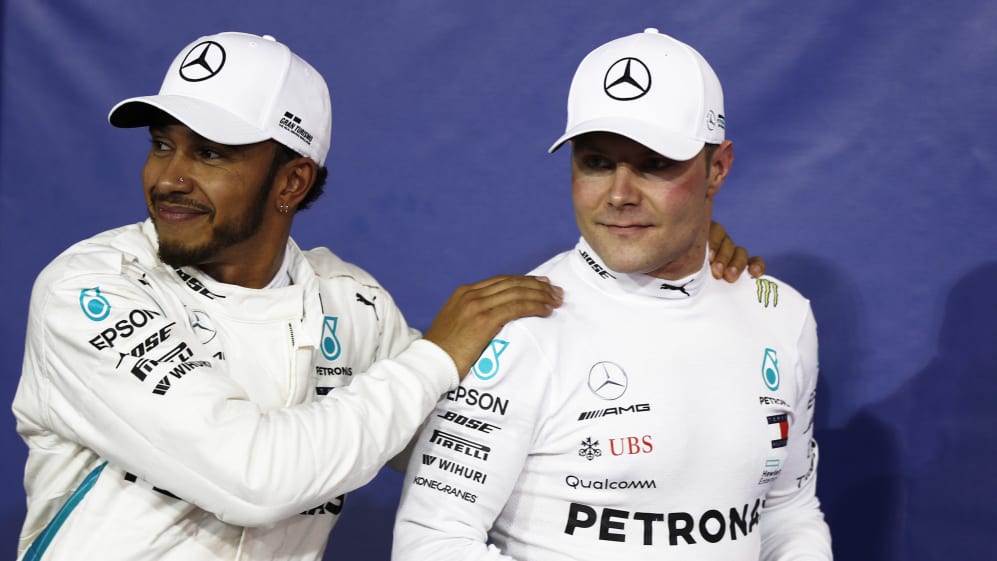 Bottas knows that achieving those targets means first and foremost defeating the driver in the garage next to him. And after shrugging off suggestions that Mercedes had created an overly-friendly environment that encouraged Bottas' 'wingman' role – in preference to the 'civil war years' of 2014-16 between Hamilton and Nico Rosberg – Bottas revealed that he'd been doing his homework over the winter break to fine-tune his approach to beating Hamilton.
"[Lewis and I] realised that if we can work together inside of the team, in the meetings, it's benefitting us as drivers," said Bottas. "But we both know at the same time that when we put the helmet on, when we're in the car, we never want to be behind the other.
"To fight against Lewis, I need to be at my very best and that comes [down] to many details. Driving-wise, this winter, I've been trying to attack and really think and learn about the main points [on how to beat him]; there are normally kind of trends that I have a deficit to Lewis, [certain] type of corners where that is happening.
"So [I've been working on] all the details in the driving, as well as my approach to the race weekends, all racing situations, mind-set, attitude – everything.
"I want this season to be my best season so far and not to leave any stone unturned. At the end of the season, I don't want to think, 'I wish I would have tried harder' or 'I would have done something differently'.
"I'll just try and be the perfect me I can be this year."