Bottas needs to 'pile pressure' on Hamilton to have chance at title, says Hill
Damon Hill went head-to-head with some of Formula 1's toughest competitors, including seven-time champion Michael Schumacher and 1997 champion Jacques Villeneuve. Having taken 1996 World Championship honours, Hill knows what it takes to win. And on this week's episode of F1 Nation he spoke about what Valtteri Bottas needs to do to wrest the championship away from the "comfortable" and "impregnable" six-time champion Lewis Hamilton this season.
Hill claimed the 1996 drivers' crown after a tense season-long battle with Williams team mate Jacques Villeneuve. He didn't have to employ "psychological" tricks in that intra-team battle, but said that Bottas may have to do just that to beat Hamilton this season.
WATCH: Race Highlights - an epic battle between Schumacher and Hill at the 1994 Japanese Grand Prix
"He [Bottas] just needs to find out how to pile pressure on Lewis," said Hill. "And if that means – I don't know – doing psychological stuff, that Nico [Rosberg, 2016 champion] alluded to, to make Lewis lose his equilibrium, maybe he has to do that. It's not something I would do. I don't know how you do it, frankly I don't know what you do to upset Lewis. He seems pretty impregnable."
Rosberg beat Hamilton to the 2016 championship and hinted recently that he learned from "psychological warrior" Michael Schumacher during their years as team mates at Mercedes from 2010-2012. It's that tricky mentality that Bottas needs to harness, continued Hill.
"I think from a championship point of view I think Lewis is very comfortable. I was thinking this this morning, 'Actually you know what I really want is to make him feel a bit uncomfortable – wouldn't it be great if you had Max [Verstappen] alongside Lewis [in the championship]?'" he began.
"Lewis is a very hard man to beat but he can be beaten. I don't know if Valtteri is the guy to do it."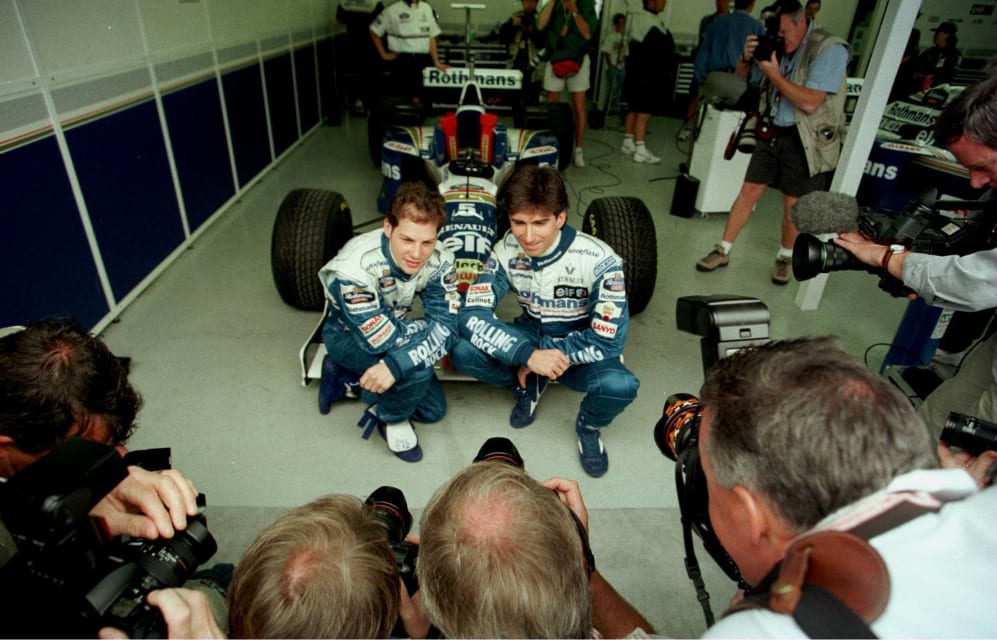 "It's finding a way to unlock that next level," added Hill.
"I don't know if you can psychologically unlock the next level. I think every driver's got it but it's accessing it. And people like Lewis can get there; they might even have another level they haven't even been to themselves yet.
READ MORE: We haven't seen the full potential of Mercedes or Red Bull yet, says Wolff
"That's the worrying thing. I don't know whether Lewis has actually been pushed that hard sometimes. I don't know about Valtteri but he's got to find something, inspiration from somewhere," he concluded.
Bottas is yet to renew his contract with Mercedes for next year and beyond, though he's in the perfect position from a championship point of view, heading team mate Hamilton by six points after two rounds.
Listen to Damon Hill talk all things Hamilton, Alonso and Vettel in the latest F1 Nation podcast using the player above, on Spotify, Apple Podcasts or your favourite player.