Video
Schumacher was a 'psychological warrior' says Rosberg in F1 Unscripted with Heineken
Nico Rosberg says his former team mate Michael Schumacher was a "psychological warrior" who would even use the toilet facilities in the Mercedes garage to try to gain a mental edge over his young rival.
In Sunday's F1 Unscripted show, ex-Williams, McLaren and Red Bull driver David Coulthard chatted to Rosberg about his career in Formula 1 and his journey to world championship success.
Rosberg explained how he felt when told his new team mate at Mercedes in 2010 would be Schumacher.
"That was not a good moment. I was all excited, I would be leading this Mercedes team and the name Schumacher wasn't even on the horizon, nobody was even talking about that.
READ MORE: Why did Schumacher struggle at Mercedes? Tech guru John Barnard shares his theory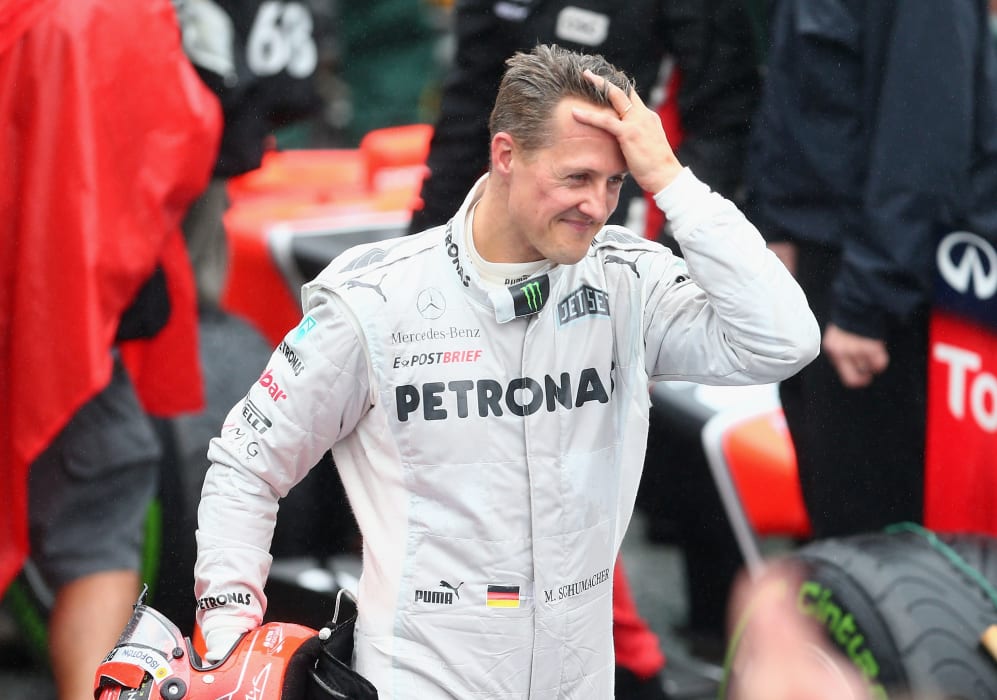 "And then suddenly Ross calls me and he says, 'Oh, by the way, your team mate is not going to be Jenson Button or Nick Heidfeld – it's going to be Michael Schumacher.'"
"I was like 'oh my God'. [I had the] craziest thoughts: that I would have no chance and the whole team would go against me and Michael would manipulate his way through, and can I keep up with him? He's the greatest of all time – do I have a chance?"
And Rosberg says it wasn't just on track where Schumacher's famous competitiveness shone through.
"Michael is a psychological warrior," he said. "It was incredible learning for me over those three years. And he doesn't even have to make an effort – it comes naturally to him, to try and psychologically get into the head of his competition. And it would be from the morning to the evening."
Watch the video above to hear Rosberg recount the story of how Schumacher even used the toilets in the garage to wind him up, plus plenty more tales about his F1 career, including how his relationship with Lewis Hamilton changed once his former "best friend" joined the team.
READ MORE: Hamilton reveals he changes driving style 'every year' in relentless bid to improve