Bottas not giving up on title, but needs to be 'very lucky' to catch Hamilton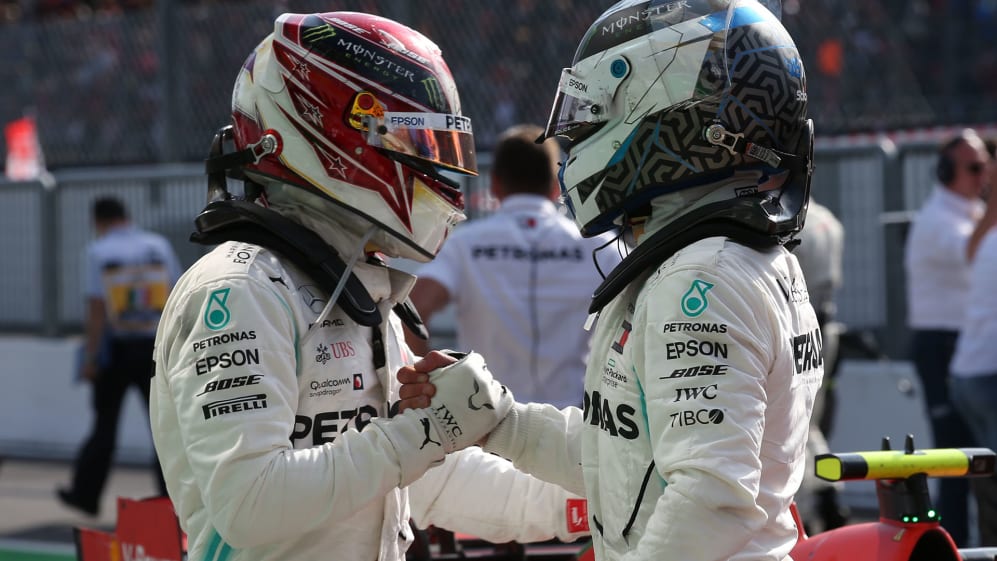 And then there were two. After securing victory in the Japanese Grand Prix, Valtteri Bottas is now the only driver that can stop his Mercedes team mate Lewis Hamilton securing a sixth world championship – although he admits he's very "realistic" about his chances…
The Finn pulled off a sensational getaway at Suzuka, leaping from third into a lead he would ultimately convert into victory – his third of the season.
This has been a fragmented campaign for Bottas. He led the championship after scoring two wins in four races to start the year. But thereafter struggled to match Hamilton, his title challenge slipping away for another year.
After victory in Japan, his hopes remain slim at best – he trails Hamilton by 64 points with only 104 remaining – and he knows he will need to be "very lucky" to overturn that deficit.
"I don't really give up on anything as long as there's a theoretical chance," he said. "Sunday was a good example on the track where it's difficult to overtake. You start third, OK, two Ferraris ahead, it's a difficult case to win but it's possible.
"Everything's possible although I'm realistic as well that I will need to be very lucky, that's a fact, to win all the rest of the races but I don't really think about that much at this point."
READ MORE: POWER RANKINGS - Has Verstappen held onto P1 after his Suzuka nightmare?
It is my bad, mostly, that I've been behind this much in the points compared to Lewis
After five successive top-two finishes to start the season, Bottas managed just four more in the following 11 races as Hamilton built a cushion. But he's not blaming anyone else but himself.
"It is my bad, mostly, that I've been behind this much in the points compared to Lewis," he said.
"It's my fault which I try to fix for the future but it is where we are now and just take it now race by race and see how it goes."
Next up is Mexico. If Hamilton outscores Bottas by 14 points or more at the Autodromo Hermanos Rodriguez, the title will be his...