Feature
POWER RANKINGS: Has Verstappen held onto P1 after his Suzuka nightmare?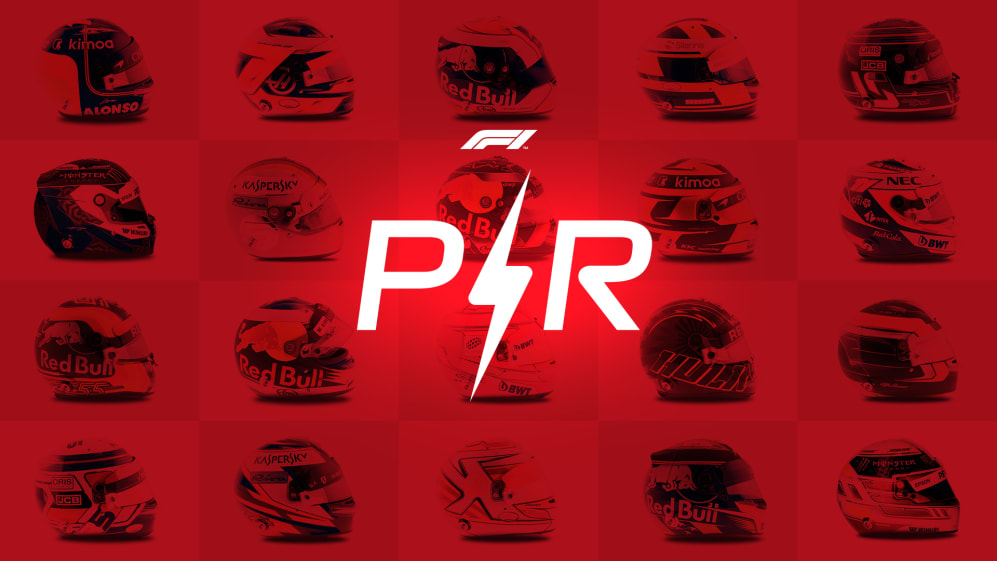 Valtteri Bottas swept to his third win of 2019 at the Japanese Grand Prix, producing a dominant performance around Suzuka. But which of the drivers impressed our expert panel most in the Land of the Rising Sun? The scores are in.
HOW IT WORKS
Our five-judge panel assesses each driver after every Grand Prix and scores them out of 10 according to their performance across the weekend – taking machinery out of the equation

Our experts' scores are then combined to produce a race score. As the season progresses, these race scores are then averaged to produce a ranking which reflects driver performance

Fingertips. That's what Max Verstappen's holding onto his Power Rankings lead with, after yet another weekend in which he failed to shine as brightly as he had done in the first part of the season. True, getting wiped out by Charles Leclerc wasn't his fault, but up till then, it hadn't been the most convincing performance by either the Dutchman or Red Bull, with our judges handing Verstappen his third sub-40 score since Belgium. He'll now hope to thrive in Mexico and go for his third win in succession there to increase his buffer at the top of the Power Rankings.

It's been rare this year for Lewis Hamilton to be put in the shade by Valtteri Bottas, but it well and truly happened in Suzuka, as he was left scrapping for second place with Sebastian Vettel in the final laps as Bottas was off and away at the front. That said, Hamilton's attack on Vettel, although unsuccessful, was sublime to watch, proving that, much like the proverbial pizza, even when he's not at his best, he's still pretty good.

If Carlos Sainz was a Ferrari, Mercedes or Red Bull driver in 2019, there seems little doubt that we'd be feting him now as a Grand Prix race-winner. As it is, the Spaniard, continues to do great work in the McLaren, qualifying a brilliant seventh, before a modicum of luck helped him slip through Verstappen and Leclerc's Lap 1 contact to hold fourth for much of the early part of the race – before eventually being undercut by Alex Albon and settling for fifth. That he finished over 35 seconds clear of Daniel Ricciardo in the next 'midfield' car is proof positive of what an incredible job Sainz is doing, with a 49 – his highest score of the year – his reward.
READ MORE: Sainz celebrates 'perfect day' in Suzuka after finishing fifth

Although their results were markedly different, Norris was almost as impressive as team mate Sainz in Suzuka, when you consider that this was his first visit to the track. Less than two-tenths off in qualifying, he then enjoyed the better launch of the pair only for debris from Leclerc vs. Verstappen to lodge itself in his brake duct, before an on-track contretemps with his BFF Albon hampered him further. Still, our judges saw the quality, handing Norris a 41 to help him leapfrog Leclerc and reclaim the fourth place in the rankings that he lost after Italy.

Oh dear. The golden child after the summer break, Leclerc's progress appeared to be slip in Suzuka. No pole position for the first time in four races – that honour going to his team mate Sebastian Vettel – while in the race, pure misjudgement saw him bang into Verstappen in Turn 2, ruining the Dutchman's race. Leclerc then showed a touch of naivety to stay out with his front wing disintegrating, before an admittedly spirited drive back to sixth – only for the stewards to punish him for his early-race transgressions and drop him to seventh. Our panel were equally unimpressed, handing Leclerc by far his lowest score of the year, causing him to slip down to fifth.

An excellent qualifying performance from Albon saw him match Verstappen's time to the thousandth of a second, albeit that that still amounted to only sixth on the grid, as the Red Bulls struggled to get on the ultimate pace. Then had a decent, clean run in the Grand Prix to claim the best race finish of his young Formula 1 career to date, coming home fourth. Still, it would have been nice to see him jump Sainz on track early on in the race, while he still finished a full 46 seconds behind Lewis Hamilton's third place, where you feel that Verstappen would have been a good deal closer, if not ahead. A good, confidence-shaping step, but there's more to come.
READ MORE: Japan 'definitely my best weekend with Red Bull' says Albon after career-best finish

An outstanding performance by Valtteri Bottas (let's not say Bottas 2.0 and jinx it, eh?) as he claimed his first victory since the Azerbaijan Grand Prix back in April. Indeed, so good was the Finn around Suzuka – a track at which he's never previously enjoyed substantial success – that his performance was almost as frustrating as it was praiseworthy, begging the question of why he can't unleash the beast on a more consistent basis. Either way, a score of 49 was the shot in the arm his Power Rankings average needed, as he now sits just 0.3 off Albon, having held seventh place since the end of the summer break.

Daniil Kvyat's second 12th place in a row, but one that he was much less happy about than he had been in Russia – especially considering that team mate Pierre Gasly made it through to Q3 before finishing a strong P8. Was pretty satisfied with his pace in the race after a poor start, but it was hardly an impactful performance from Kvyat, with the Russian handed a lowly 33 for his efforts – which is incidentally his average score for the past three races.

Another challenging race for George Russell, who had to struggle with brake issues throughout the Japanese Grand Prix to compound the handling flaws of his Williams FW42. Still managed to outshine a frustrated Robert Kubica, although the Williams pair were nonetheless the only cars to finish two laps down on the leaders. Russell continues to do a solid job, but it was only enough to earn his third 35 score in succession.

Sebastian Vettel claws his way back into the top 10 for the first time since the Austrian Grand Prix in June, and for only the fourth time this year. That was after a performance that was still far from perfect, but which showed flashes of the old Vettel magic. Chief among those moments was his stunning pole position on Sunday morning, definitively arresting the momentum of his team mate Leclerc – while despite fluffing the start (doh!), his defence from Hamilton in the final laps was fault-free and tenacious. Bravo!
Dropping out and on the bubble
As Vettel comes in, Sergio Perez slips out, the Mexican having held 10th for just one race post-Russia. Meanwhile, after earning his third 40+ score since the end of the summer break in Japan (a 45 no less, the third best score of the weekend, behind Bottas and Sainz) Daniel Ricciardo continues to lurk dangerously in P12, 0.6 off Vettel's score.