Bottas' 'speed is enormous' says Wolff, as he defends Mercedes driver's current form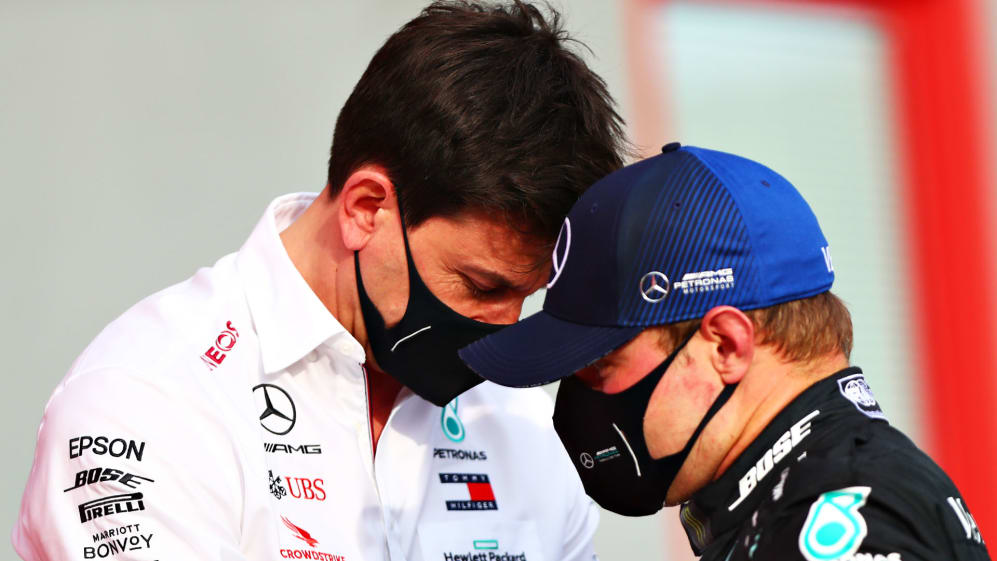 Just four races into the 2021 season, and questions are already being asked about Valtteri Bottas' future. But Mercedes Team Principal Toto Wolff has defended Bottas' current form, saying that the Finn's speed is "enormous" – and that a combination of luck and issues with starts has prevented him performing at his best.
While team mate Lewis Hamilton already has three wins in four races to his name – in what is Hamilton's best ever start to a season points-wise, despite Red Bull's improved form – Bottas has yet to finish higher than P3 this season, while a DNF in Imola means that Bottas has scored exactly half of Hamilton's 94 points with 47.
READ MORE: Critics need to give 'amazing' Bottas a break, says Mercedes team mate Hamilton
But speaking after Bottas finished third once again at the Spanish Grand Prix – having spent a large portion of the race stuck behind Charles Leclerc's Ferrari, after being passed by the Monegasque on Lap 1 – Wolff stood by his driver when asked about Bottas' 2021 form.
"[Mentally] I keep saying he's very strong," said Wolff, who's previously been forced to deny rumours that Mercedes were contemplating a switch between Bottas and Williams' George Russell midway through this season. "He's in a good place and he keeps scoring.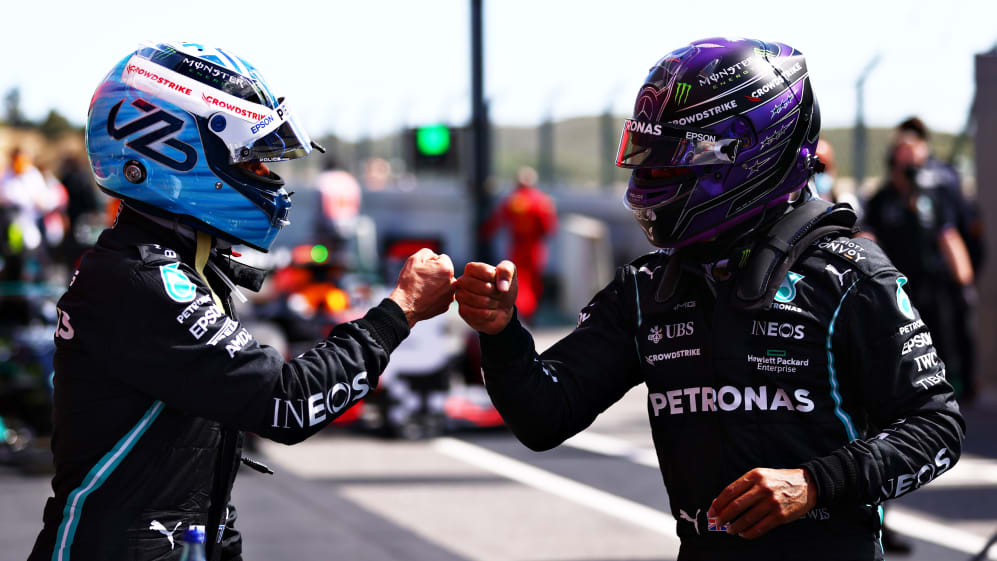 "[In qualifying here] it was three drivers within a tenth, the weekend before he was on pole. So his speed is enormous. It's just that when things go wrong at the start, or you're in a gaggle with other cars and you lose time to the leaders, that's basically K.O.
"And behind Charles today, I don't know how much time he lost… 20 seconds or so. And then obviously it's where you are, you're third on the road at best."
However, despite his defence of Bottas, Wolff did admit that he'd been left less than impressed by the Finn's lack of cooperation in letting team mate Hamilton past in Spain in order to get after Max Verstappen's Red Bull – with Wolff's chagrin only mitigated by the fact that Hamilton ultimately managed to take the win, as Bottas claimed third.
READ MORE: Bottas admits he could have completed team-ordered swap with Hamilton sooner – but Briton sees no issues
"Racing drivers, their instincts are what they are," said Wolff, when asked about the Lap 52 incident between the two team mates. "I would have wished, because Lewis was on a totally different strategy, that Lewis would have come through faster, but at the end we scored the result, and I can relate to Valtteri; he had a tough day again and then you're annoyed.
READ MORE: Wolff says Mercedes won't play 'musical chairs' with Bottas and Russell in 2021
"If it had lost us the race, I would have been more critical, but at the end, it's something we can learn off. But it goes in both directions, and this is something we will be discussing with him, but in a very 'camaraderie' way."