Bottas wants 'smoother, earlier' 2021 contract talks with Mercedes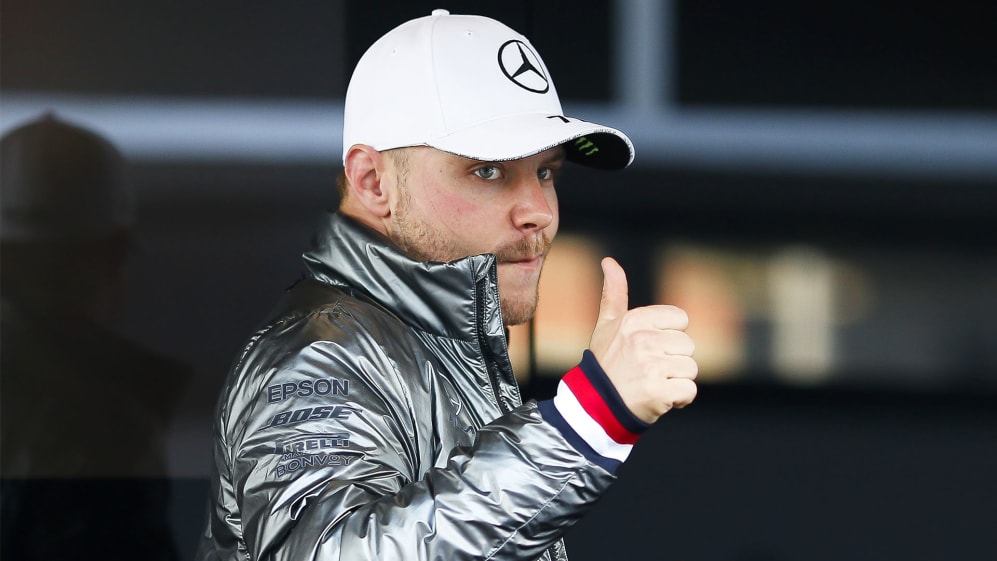 Valtteri Bottas has issued a plea to his Mercedes team to sew up his contract talks as early as possible in 2020, with the Finn calling negotiations "a distraction" that prevent him performing at his best.
In the past three seasons, Mercedes have waited until at least July to announce Bottas' respective contract renewals, with the confirmations coming on September 13 in 2017, July 20 in 2018 and August 29 in 2019.
But after Mercedes Team Principal Toto Wolff admitted at the end of last season that the team could do "a better job" in terms of how it dealt with the Finn's contract discussions, Bottas said that he was also hoping for a "smoother" process in 2020 – and one that was wrapped up earlier than in previous years.
READ MORE: Wolff admits uncertainty affected Bottas as he vows to 'do a better job' in contract talks
"For sure I learned things and the team also said they learned about how we handled [the 2019 talks]… and how we communicated it," said Bottas, speaking during Week 1 of 2020 pre-season testing at the Circuit de Barcelona-Catalunya. "I'm sure it can be done a bit smoother and with less things happening around [it] – less headlines.
If you have to drag the talks until August or September, it becomes more of a distraction
"[There] was a bit too much unnecessary talk outside the team," he added. "Everything should have just been kept internal. I think it makes things easier. And for sure we learnt that [the team making the decision] earlier than when the decisions were made last year was better. If you have to drag it on for August, September, it kind of builds up and becomes more of a distraction… because all of the speculation ramps up towards August and September."
READ MORE: Mercedes cap off first week of testing with a 1-2 thanks to Bottas flyer on Day 3
Bottas has effectively been on one-year rolling contracts – albeit with 'options' on retaining his services – since he joined Mercedes as a replacement for Nico Rosberg in 2017. And asked in Barcelona whether he'd prefer a long-term contract with the team, Bottas joked, looking around Mercedes' hospitality suite: "Is Toto here? It helps a lot to have a long contract!
"It's no secret that my contract ends [at the] end of this season," he went on. "For sure, if you know [what you're doing] for many years ahead and obviously if you're comfortable in the team, it's only a win-win situation. If the team wants you long-term, if the driver is happy to be there, you know what's happening in the future, so you can concentrate on the work and on the future... There's no need for the team to hide anything from the driver.
READ MORE: 10 things we learned from the opening F1 pre-season test
"So it's always a good thing if it's long-term, I believe, but it doesn't always happen in Formula 1, as I've seen. It's a political sport and there's many drivers wanting to get seats, and many teams want to keep options open for different reasons, and that's how it goes."
Bottas was doing his talking on track in Week 1 of testing at Barcelona, too, with the Finn issuing a firm statement of intent for the season ahead by setting comfortably the fastest lap of the three days – a 1m 15.732s – in Mercedes' innovative new W11 challenger.
READ MORE: DAS explained – What we know so far about Mercedes' trick new steering system