Bottas worried about grid penalties after 'difficult race' ends in flames at Zandvoort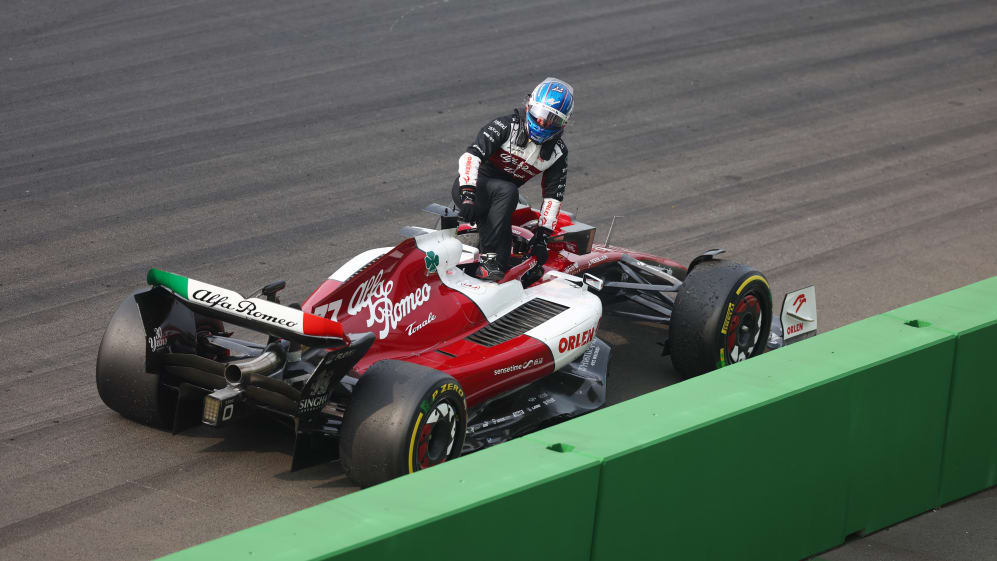 Valtteri Bottas had already achieved an unwanted statistic at Zandvoort on Saturday when his race came to a premature end thanks to a problem that could turn out to have a longer-term impact as well.
The Finn saw a run of 148 consecutive races without a Q1 elimination come to an end at Spa-Francorchamps last weekend, and that was followed by consecutive failures to advance as he dropped out at the first hurdle in qualifying in the Netherlands.
He at least followed that with a more competitive run in the race until he came to a stop on the inside of the pit straight with just over 15 laps remaining, ending his hopes of recovering into the points.
"It was a difficult race but at least the pace seemed a bit better than [qualifying]," Bottas said. "We could battle in the midfield, so it was a bit unfortunate that I started to lose power entering the start-finish line, heard the noises, saw the flames and had to turn the engine off. That's it.
READ MORE: Leclerc says title 'looking difficult' after Dutch GP defeat to Verstappen
"We definitely had better pace than in qualifying, which is good. I think it would have still been a challenge to get into the points, but we were definitively fighting to get there.
"Absolutely, it was one of the most difficult weekends of the season, lacking the pace in qualifying. As I said, at least in the race it was promising, but still a hard weekend for the team."
On top of the retirement, Bottas could see an impact further into the season as he's worried his power unit won't be salvageable given the view he had of the problem.
HIGHLIGHTS: Relive the action from an intense Dutch Grand Prix as Verstappen seals 10th win of the season
"We had a technical issue, most likely from the engine, but I haven't got the confirmation of that yet. It didn't sound good, so let's see. But most likely this engine is gone.
"It was feeling okay until then and suddenly at the start of the straight I started to lose power, hearing some strange noises, I could see some flames in the mirror, so that was it…"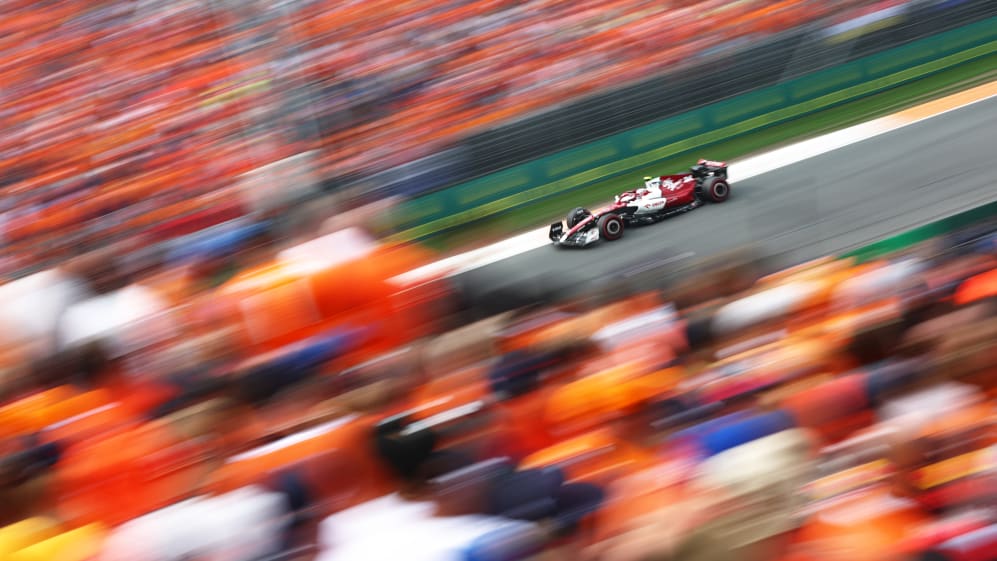 The other Alfa Romeo of Zhou Guanyu at least saw the finish of the race but the Chinese driver was limited to 15th at the flag as he endured a weekend that was largely opposite to Bottas in terms of competitiveness.
"It was quite tough to be honest, particularly at the end of the race because we got caught out with quite a lot of blue flags and then with the late Safety Car we didn't have many tyres left," Zhou said. "We had to just put on an old soft, which from last we tried to move up but Zandvoort is not like Spa for example.
"So it was a pretty tough weekend for the whole team, so we will have to work hard and try to improve that for Monza next.
READ MORE: What the teams said – Race day in the Netherlands
"Qualifying I think we tried to give everything we got and it was nice to close the gap a bit, because we started quite a long way behind in the morning in FP3 and it was difficult to catch-up with the field. Clearly it has been a few races now that we've been struggling, and we have to just keep working and try to bring the car back to where we were early on this season."