Feature
'Brave' Ferrari are riding high on confidence as they hunt for championships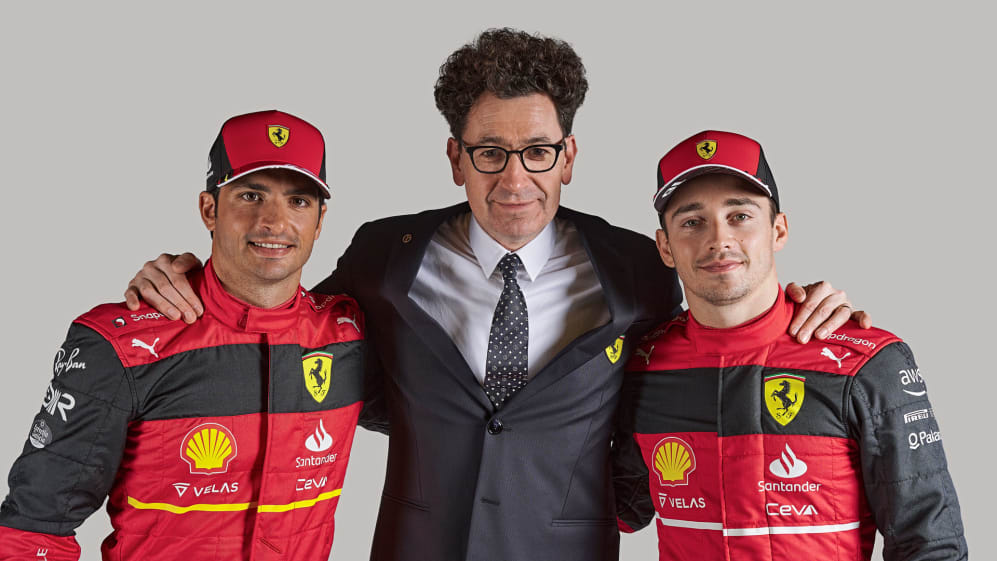 Ferrari exist to go racing and win world championships. That lofty ambition has been a step too far in the last decade or so, but the Prancing Horse's loyal fanbase can be buoyed by the confidence sweeping through the team, which launched their interpretation of the 2022 regulations with the F1-75…
Ferrari, it seems, have been ambitious and not played it safe, knowing that if they have got the new car – built to new rules – right, this is a cracking chance to catch Mercedes and Red Bull and fight at the front once more, ending years of hurt in the process.
"This is what I would call a brave Ferrari because we have interpreted the rules thinking out of the box," said Team Principal Mattia Binotto. "We know that expectations are high and, that in recent years, the results have not lived up to what is expected of the Ferrari name.
AS IT HAPPENED: Watch as Ferrari launch their 2022 F1-75 challenger
"We went in a new direction back in 2019 and, even if there have been some difficult moments along the way, it has delivered a stronger and more unified team – and this car is the perfect expression of all our effect. Now it's time to go up against the opposition.
"That's the best challenge and it's what makes our best work so enthralling. I'd like the F1-75 to be up for the fight on track at every Grand Prix, to go toe-to-toe with our rivals, aiming to be the very best. We have a responsibility to our company and to our partners. But most of all, I'd like this car to perform in such a way that our fans can once again be proud of Ferrari."
Usually, drivers aren't too keen to make bold predictions, especially this year when the overhaul to technical regulations means no one honestly knows what the pecking order will look like. So it's saying something when both Charles Leclerc and Carlos Sainz, buoyed by the efforts they've seen at the factory and the momentum they carry after an upturn in form for the outfit last year, exuded such confidence on launch day.
It also says a lot about their current form, both drivers heading into this year riding momentum and run of form that gives credence to Binotto's belief that he has the best line-up on the grid.
ANALYSIS: Ferrari sidepods hint at unique direction for F1-75
"Ferrari's expectations are very, very high," said Leclerc. "What makes me confident about this year's car I think is the work that I've seen in the past few months. It's been absolutely incredible by the whole team. It's been a long time that we've been working on this car now and I can see how well we've been working, so that gives me the confidence for the future."
His team mate Sainz had a stunning debut season in red, scoring a podium based on pure performance that almost went unnoticed at the Abu Dhabi Grand Prix to finish the year a career-best fifth in the drivers' championship. It meant, despite him having a contract for this year already in place, with an option for another season, Ferrari came back to the table already this winter keen to sign the Spaniard up for longer.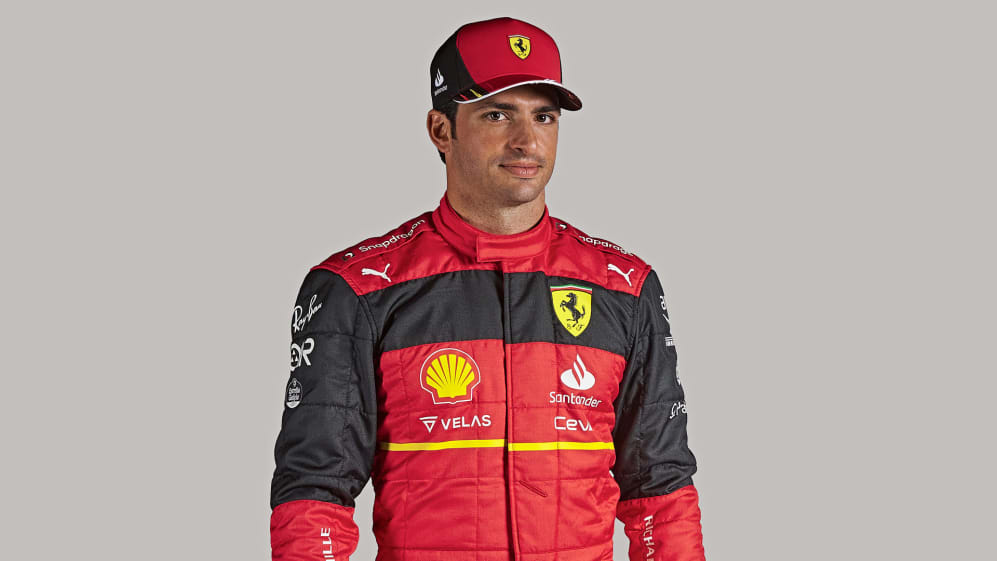 Discussions are ongoing and, while it's not done and dusted yet, it's believed to be only a few details that need ironing out before both sides are happy to commit. Like Leclerc, his confidence about the car's potential is high, too.
"Our target is to be back up there and fighting for wins and see what comes next," he said. "I think as a team, it's where we want to get. Obviously, we have very tough competitors in F1 like Mercedes, like Red Bull, even McLaren, Alpine and Aston Martin could be in the fight this year and it's impossible to know where we are going to be. But the target of Ferrari needs to always be to be competitive."
The F1-75 certainly looks different to the other 2022-spec cars that have rolled out so far this season, but under the bodywork is an upgrade that could have a significant impact on their performance.
READ MORE: Sainz and Leclerc excited by 'radical, extreme' Ferrari F1-75
The team introduced a hybrid system initially pencilled in for 2022, last year – eight races before the end. Not only did it perform as expected and deliver a performance gain so impressive it moved them clear of rivals McLaren, but it provided evidence that the overall concept for the 2022 all-new power unit had huge potential for the future.
Nailing the engine ahead of this season is crucial as the design will be frozen until at least the end of 2025, ahead of the introduction of a new PU formula. Make a mistake, and you'll be paying for it for years. So it's brave that Ferrari haven't been shy by going aggressive with their new engine design.
"Because we know that the power unit will be frozen for the next four seasons starting from race one we tried to put a lot of effort in its design," said Binotto. "We have a new fuel with 10% ethanol, which again may be an opportunity reviewing the combustion itself.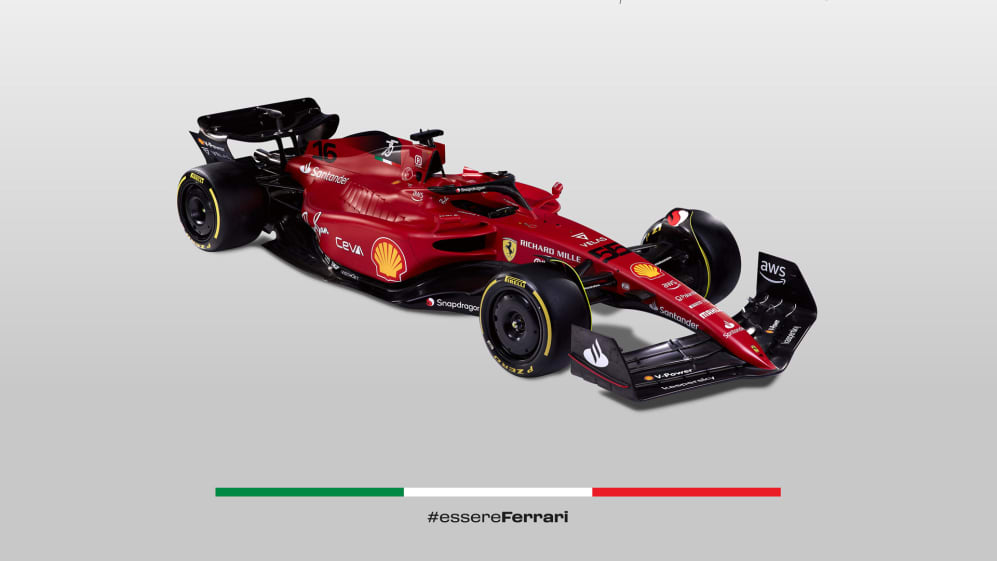 "The power unit and the combustion engine is a big innovation for us compared to the past in terms of design – that's something that we may say ourselves. It's internal to the bodywork so difficult to judge. I think overall this car has a lot of innovation, starting with the combustion engine to the aero concept as well."
The technical team will hope they've got the 2022 aero concept right – but if they haven't, Binotto says they have given themselves some wiggle room under the hood, rather than trapping themselves down a dead end of development: "What we will do at the start of the season is to look at the other cars, see the concepts they have decided and adopted and certainly we will test them in the wind tunnel if there's any different direction to our one.
ANALYSIS: How Rossi aims to make Alpine world title contenders
"If you look at the body shape we have got, [it is] quite wide, certainly, we have not filled underbody the full space, so we have got flexibility certainly in the middle of the car, in the bodywork. It's worth somehow the regulations have got most of the freedom.
"If you look at the regulations it's quite [prescriptive] on the front wing, on the nose, rear wing but there's much more flexibility around the bodywork but the way we have packaged our power unit that will leave us some freedom in the future if we do at least at the start if there are other directions that can be promising."