Ricciardo to be replaced by Lawson for remainder of Dutch GP weekend after breaking hand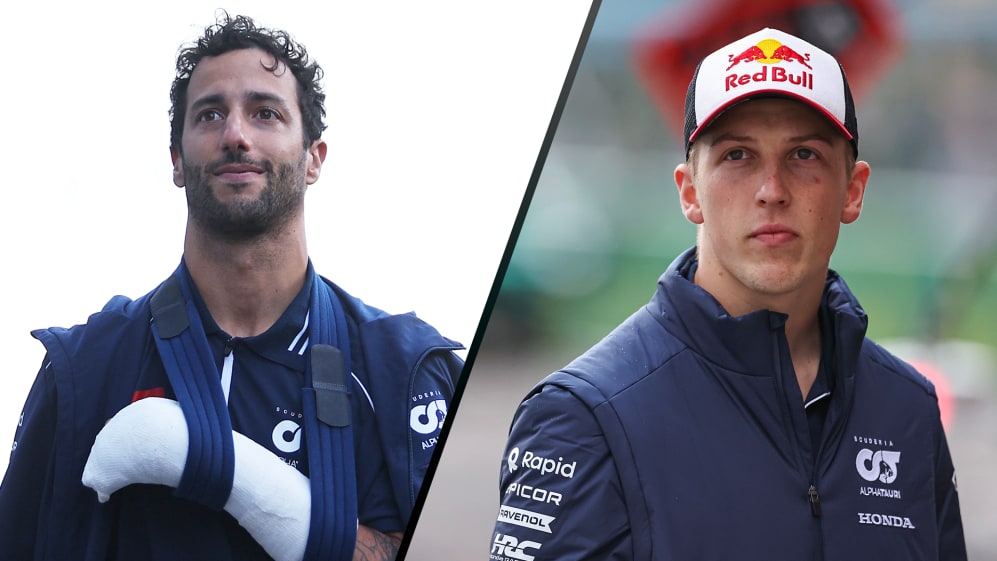 Daniel Ricciardo has been ruled out of the Dutch Grand Prix due to a broken hand sustained in a crash during Friday practice, handing Liam Lawson his F1 debut with AlphaTauri in the process.
Ricciardo followed Oscar Piastri – the man who replaced him at McLaren for the 2023 season – into the barriers at Zandvoort's Turn 3 in the early stages of FP2, putting him out of the session on the spot.
FP2: Norris leads Verstappen during second practice at Zandvoort after Piastri and Ricciardo crash out
Replays later showed Ricciardo's hands being thrown around in the cockpit due to him still holding the steering wheel when he impacted the wall, with the Australian visibly in discomfort when he stepped out of the car.
Having been taken to the medical centre and then a local hospital, news has now come from AlphaTauri that Ricciardo broke a metacarpal on his left hand, and will not be able to take part in what would have been the third race since his F1 comeback with Red Bull's sister outfit.
In his place steps Lawson, the 21-year-old reserve driver for Red Bull and AlphaTauri who has been competing in the Japan-based Super Formula championship this year.
Lawson sits second in the Super Formula standings ahead of October's season finale double header at Suzuka, with the break in the calendar leaving him free to substitute for Ricciardo.
READ MORE: Verstappen says Red Bull still have things to 'improve' despite 'pretty good' first day in Zandvoort
He is set to become the 10th New Zealander to contest a Grand Prix and the most recent since Brendon Hartley raced for Toro Rosso (now AlphaTauri) in 2017 and 2018.
Last year, Lawson made his F1 weekend debut with AlphaTauri during FP1 for the Belgian Grand Prix, before a second appearance for the team in Mexico and then an outing with Red Bull in Abu Dhabi.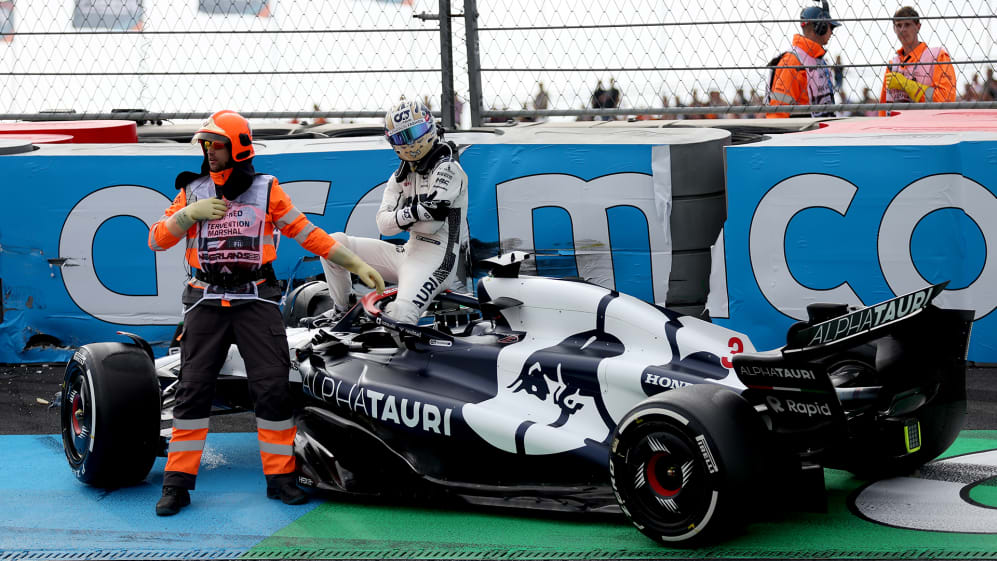 Ricciardo is the second F1 driver to suffer from a breakage in 2023, after Aston Martin's Lance Stroll sustained broken wrists and a broken toe during a training crash in the days leading up to pre-season testing.
Stroll was injured on Saturday, February 18, five days before testing began, with the Canadian getting back in the car on Friday March 3 and then racing on Sunday March 5 – just a fortnight after the accident.
NEED TO KNOW: The most important facts, stats and trivia ahead of the 2023 Dutch Grand Prix
With the Italian Grand Prix directly following this weekend's round at Zandvoort, it also casts doubt over Ricciardo's ability to contest the Monza event.