Norris '100%' confident McLaren can stay in the fight at Zandvoort after table-topping Friday as Piastri reacts to crash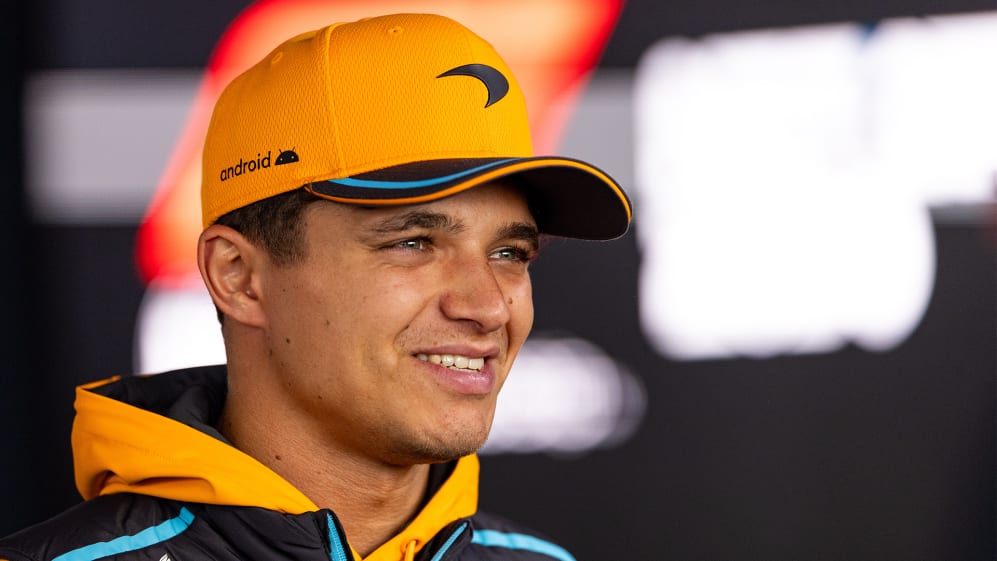 Lando Norris has expressed confidence that he and McLaren can remain at the sharp end of the timesheets as the Dutch Grand Prix weekend develops, having led the way at Zandvoort on Friday.
Norris clocked a time of 1m 11.330s on the soft compound tyre during second practice to edge out home favourite Max Verstappen by 0.023s, despite two efforts from the reigning double world champion.
FP2: Norris leads Verstappen in second practice at Zandvoort after Piastri and Ricciardo crash out
Reflecting on the first day back after F1's summer break, Norris said: "It's nice to be back, good to be back in the car. [I was] feeling a little bit rusty, I will say – a few laps and you're back in it.
"But a good day for us. We sacrificed quite a bit of FP1 to do a lot of aero running so we were a little bit behind on kind of learning and trying and testing some things, but valuable stuff for the future. I think to end up how we did today was encouraging and makes us look forward to tomorrow."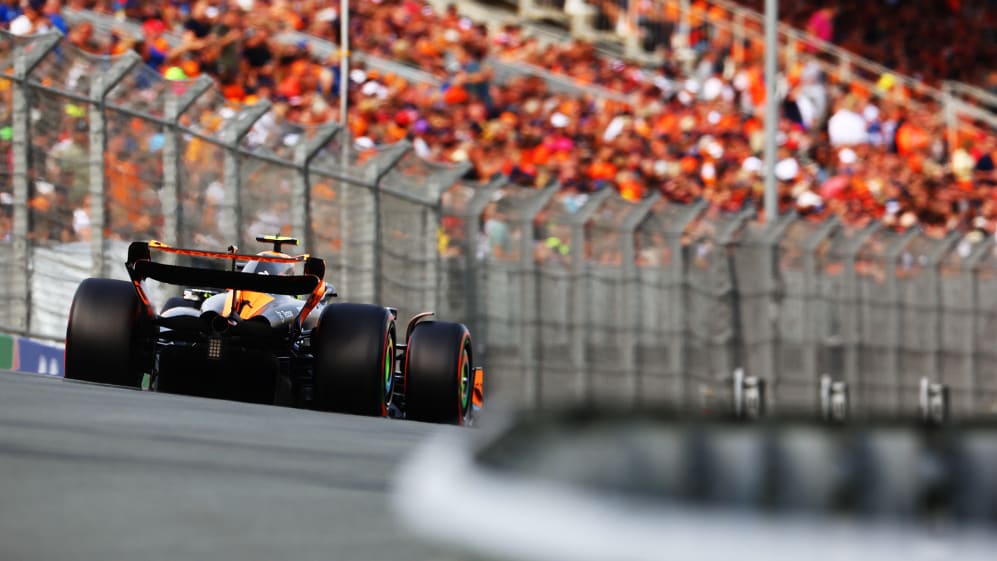 Pushed if he expects to stay in the fight on Saturday, the Briton continued: "100%. It's close. I think it's going to be very close come tomorrow. It's a short track, one minute 12 [lap times], one minute 11, probably one minute 10s or something tomorrow.
"It's going to be very tight between many people… You have the Williams there, Alpine are there, AlphaTauris are there, so it's just going to be a scrap, a lot of people fighting for the top spot.
READ MORE: Ricciardo taken to hospital for further checks after FP2 crash at Zandvoort
"It's going to make it easy to do both things, not easy to get to the top but easy to get knocked out early on, and reward you well. If you do a good job you can get all the way to a good [spot] in Q3. It's going to be tough. We can stay there, just no mistakes."
On the other side of the McLaren garage, rookie Oscar Piastri suffered a setback with a hefty crash at Turn 3 in the early stages of FP2, ending his session on the spot and giving his mechanics work to do overnight.
"I just went in a little bit hot, tried to turn in a bit aggressively and unfortunately found the wall, so it's a shame," he reflected. "It's just unfortunate to give the guys a massive load of work for the night, but [I'll] try and bounce back tomorrow and have a good day.
"I guess [a crash] was going to happen at some stage. Of course, you never want it to, but yeah, just pushing a little bit too hard and around here, especially in that corner, you pay a big consequence if you overdo it a little bit. [I'll] try not to do it again and see what we can do with the rest of the weekend."
READ MORE: Verstappen says Red Bull still have things to 'improve' despite 'pretty good' first day in Zandvoort
Piastri added: "It's clearly been a good day on Lando's side, it's been a quick FP2 for him and I think even before that, I was feeling quite good with the car. The pace looked quite reasonable on the hard tyre.
"I think we can go into tomorrow pretty confident. Obviously, I've got a few less laps under my belt right now, and I probably have a bit to learn for tomorrow, but it's encouraging that the car is looking quick, definitely."