Session times revealed for first race weekend with Sprint Qualifying at Silverstone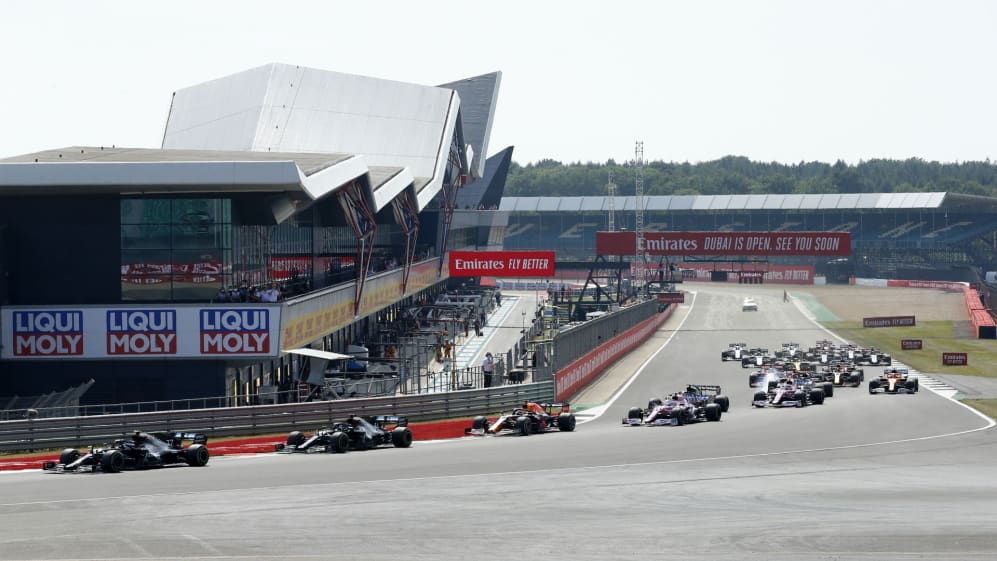 The first of three 2021 events with the brand-new Sprint Qualifying weekend format will be the British Grand Prix at Silverstone on July 16-18. The revised schedule will see Free Practice 1 and Qualifying on Friday, with Free Practice 2 and Sprint Qualifying on Saturday, and the Grand Prix itself on Sunday, as usual.
We can now reveal the time of each session at Silverstone. Here's how it will play out for both the fans in the grandstands and those watching on TV.
British Grand Prix weekend schedule:
| DAY | SESSION | TIME |
| --- | --- | --- |
| FRI JUL 16 | FP1 | 1430-1530 |
| FRI JUL 16 | Qualifying | 1800-1900 |
| SAT JUL 17 | FP2 | 1200-1300 |
| SAT JUL 17 | Sprint Qualifying | 1630-1700 |
| SUN JUL 18 | Race | 1500 |
| *All times local | | |
Sprint Qualifying will be a race run over 100km and lasting around 25-30 minutes. It is designed to provide a short and fast-paced racing spectacle – similar to a Twenty20 cricket match – with drivers racing flat-out from start to finish without the need to pit.
READ MORE: Everything you need to know about F1's new Sprint Qualifying format – including how it works
Points will be awarded to the top three finishers, three for the winner down to one point for third. There won't be a podium ceremony, as that honour will remain the privilege of the top three in Sunday's Grand Prix, however the winner will get a trophy in Parc Ferme, presented in a similar manner to the tyre the pole-sitter currently from F1's tyre supplier Pirelli after qualifying now.
The finishing order of the race will define the grid for Sunday's showpiece event – the Grand Prix, where the traditional format will remain unchanged.
The drivers have been extremely positive about Sprint Qualifying, saying it will be 'intense' and that fans will see cars being 'pushed to the max'.
Two further sprint qualifying race weekends will follow in 2021, with the second expected to be in Italy and the third at a flyaway event.