Brown says both McLaren drivers are now 'pushing each other' as he praises Piastri's motivation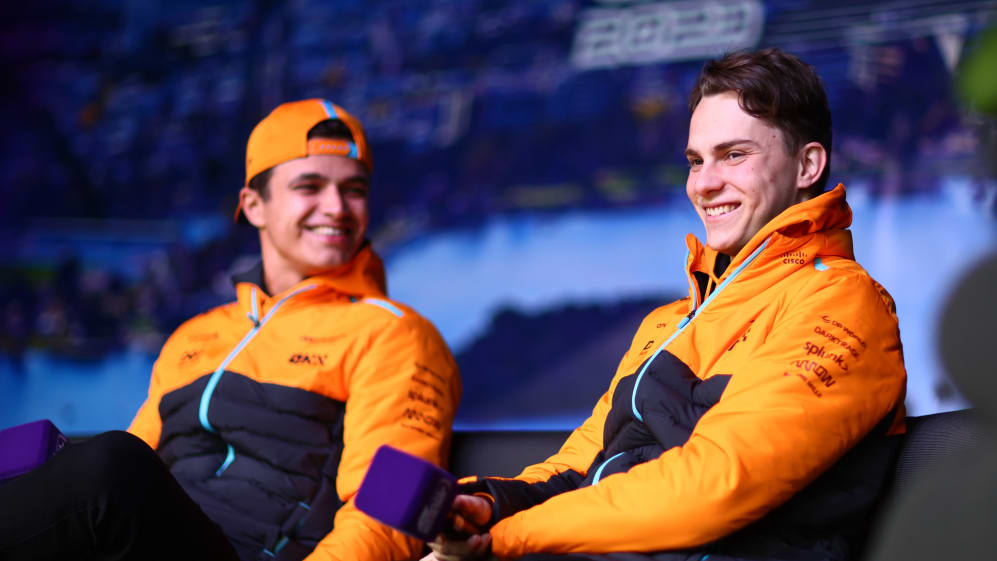 McLaren CEO Zak Brown believes his team have a driver line-up capable of "pushing each other" this season, with the American revealing that he expects rookie Oscar Piastri to soon match the pace of his six-time podium sitter team mate Lando Norris.
Brown and McLaren opted to part ways with eight-time Grand Prix-winner Daniel Ricciardo at the end of last season, as despite the highs of winning the 2021 Italian Grand Prix, the Australian struggled to consistently match Norris' pace over the course of their two years together.
IN DEPTH: High expectations and world champion comparisons – but can Oscar Piastri live up to the hype?
As his replacement, McLaren signed Ricciardo's compatriot Piastri for the 2023 season. The former Alpine reserve driver came into the sport with a big reputation, having won both Formula 3 and Formula 2 championships at the first time of asking.
Ahead of the Australian Grand Prix – Piastri's first race in Formula 1 in his native Melbourne – Brown was asked what Piastri had brought to McLaren. He replied: "What we want to have… is two drivers that are pushing each other.
"And I think early indications are that Oscar will be on the same pace as Lando, and the two of them will push each other hard. And that's what you want out of your two drivers, to know that it's kind of down to you, as a team, to provide them with a car to get to the front.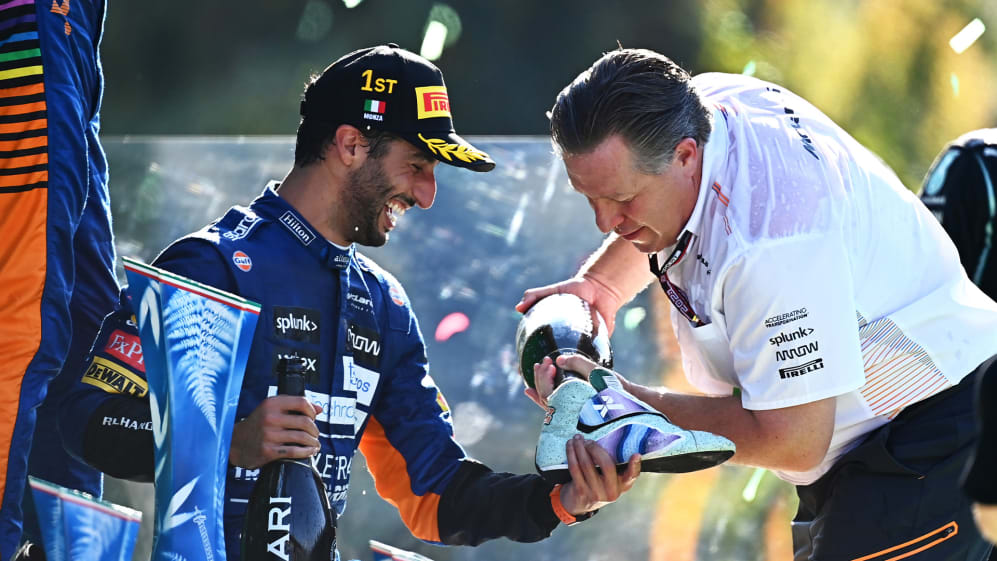 "So, I'm confident when you look down the list of things you need to have a winning team, having two Grand Prix drivers is critically important and I think we've got that."
As for Ricciardo, he made his return to the paddock for the first time since leaving McLaren and joining Red Bull as a reserve driver in Melbourne, and Brown admitted he was hopeful of seeing his former racer behind the wheel of an F1 car at some point.
READ MORE: Horner confirms Ricciardo will test for Red Bull in 2023 as he backs Australian to 'rediscover his love for the sport'
"I think we're all big Daniel fans… he lights up a room when he walks in and smiles and I don't think he knows exactly why it didn't click [with McLaren]," said Brown.
"Sometimes drivers just need to recharge their batteries. Fernando did and Alain Prost did over the years, so hopefully Daniel will get an opportunity to go and try and win his ninth Grand Prix, and many more, because I think we'd all love to see him back on the grid on a regular basis."