Feature
BUXTON: Mercedes had to promote Russell – but Wolff now faces one of the biggest challenges of his career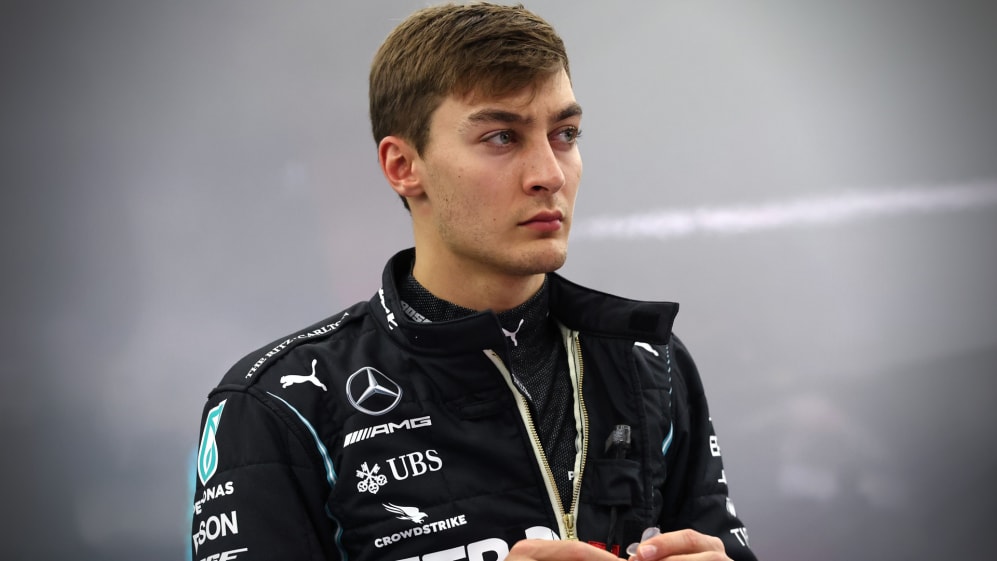 So it's confirmed. Finally. George Russell will be a Mercedes F1 driver from 2022. While the news may not be a surprise, the decision, as Toto Wolff has been at pains to make clear, was less than a simple one for him and the team.
In Valtteri Bottas they had a known quantity and a driver who not only played well as a foil for Lewis Hamilton, but who has helped the team win the world championship in every season he has raced for them.
ANALYSIS: Why Mercedes chose to promote Russell for 2022
But in George Russell Wolff knows he has the potential future for his squad, and while all his rivals had long since put in place their succession plan, Mercedes had risked being left behind.
It was now, or never.
Russell is an undeniably fantastic racing driver. He always has been. Champion in karts. Champion in F4. Champion in F3 (GP3 at the time). Champion in F2. His pedigree is beyond question.
But his path has been less than easy. And incredibly, despite his gargantuan talent, without the backing of Mercedes it likely wouldn't have got to where it has. But even within the Stuttgart family, his ascent to the very top was never assured. With the likes of Pascal Werhlein and Esteban Ocon alongside him, he consistently had to prove that he was the one into whose hands the team's future should be placed.
ANALYSIS: Why Williams chose Albon as Russell's replacement – and retained Latifi for 2022
There were questions over his temperament, not that he's ever been aggressive or wild – more that on occasion frustration could surface. As he watched his childhood rivals climb the ladder one or two rungs ahead of him, he started to question why he wasn't rising as fast.
No doubt fuelled by a media and fan base that asked those same questions George undoubtedly was asking himself as to why he was still plodding around in equipment below his ability, so it's understandable that those moments of annoyance in one so young would rise to the surface. But they were only ever flashes. Quickly doused. His head back down and focus forward on the job at hand and making the best of his situation almost as soon as his attention had been momentarily knocked off course.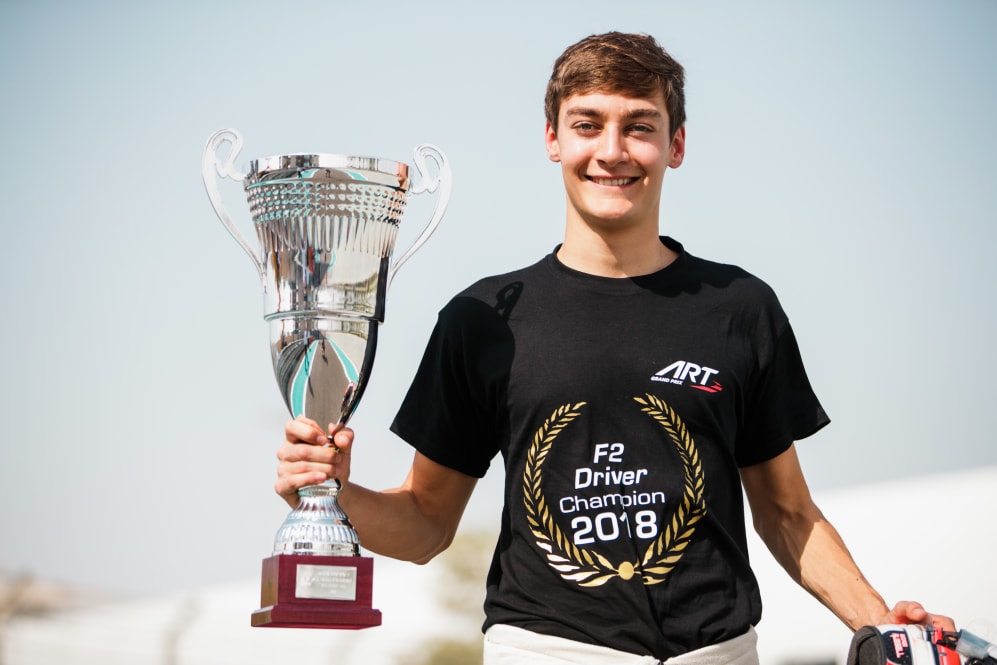 As if we'd ever doubted it, Toto Wolff knew what he was doing all along. For while the pressure increasingly came from outside, from the press, his fellow team bosses, even rival drivers to give Russell his due, Wolff stood firm, understanding that if George could learn leadership at the slowest team in the sport and play a pivotal, central role in moving them up the grid, it would provide the foundation of the team leader he needed when Lewis Hamilton finally hung up his helmet.
While Ferrari and Red Bull launched their young prospects into the spotlight after little more than a year in Formula 1, George Russell will have spent three years at Williams, learning what it takes to turn hard times into good. Learning to use the difficult moments as motivation. And to never take success for granted.
TREMAYNE: After Russell stole the show at Spa, can there be any doubt he's ready for next step?
Helmut Marko's school of Red Bull hard knocks is well understood, yet Toto Wolff's style of education could not have been more different, and may yet serve to create a more rounded and ready racer when he finally ascends to the top table.
Knock off the edges, create an understanding of where he's come from and where he now finds himself, build a knowledge of what it is to be the focal point of a team and how one person can unite and drive that family forward.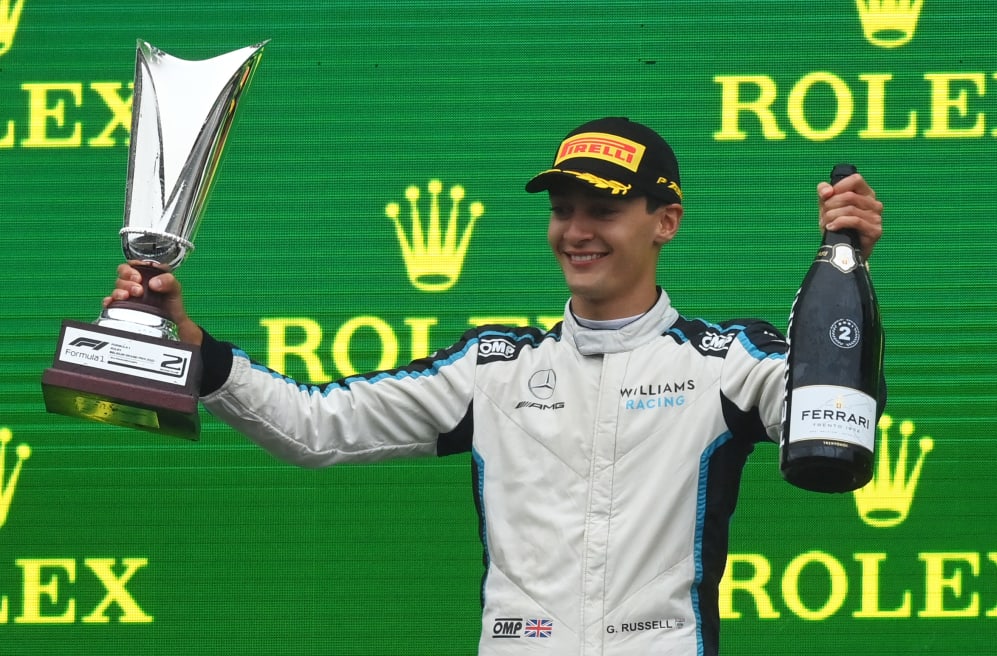 But this isn't a simple succession. 2022 will not represent the coronation of George Russell. He doesn't join Mercedes to find an empty throne. How he handles the next two seasons alongside Lewis Hamilton will be all important, not only for his own future but for that of Mercedes.
And Lewis himself has as much of a role to play as does George. Russell will want to impress immediately. But Hamilton will not want to be upstaged. The potential for friction is high, and only time will tell if those rare moments of frustration in George will bubble over.
Nico Rosberg knows only too well the predicament that George Russell will face, and has warned that the next few years at Mercedes may not be as rosy as the team is hoping.
READ MORE: Mercedes threatened Hamilton and Rosberg with suspension at height of rivalry, reveals Wolff
While both George and Lewis are saying all the right things now, come the first Saturday of the new season, you can guarantee one will be talking to the press with a po face.
Toto Wolff thus faces perhaps the greatest challenge of his managerial career. Keep his current star happy. But don't allow the destruction of the racer he's charged with the future of his team. Which is why his decision to bring the 23-year-old on board was so hard.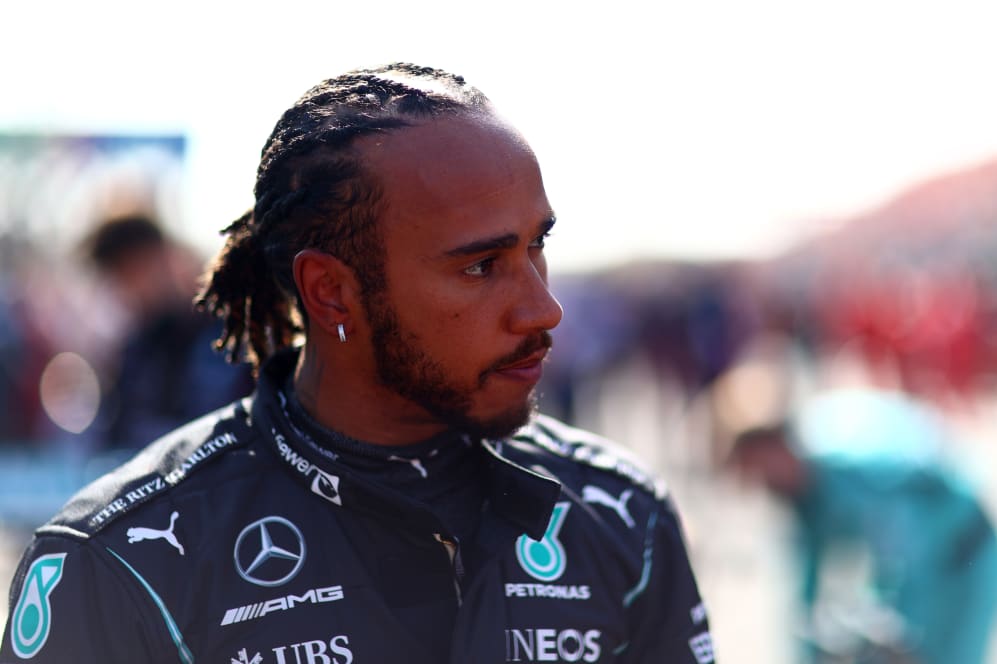 Russell is bright, cunning and fiercely clever. In the car he has a delicate touch allied to a gutsy yet controlled turn of speed which combine as a rare innate talent. That much has been clear for a decade or more. He's emotional, though. Wears his heart on his sleeve. Won't shy away from weeping in front of the cameras or letting his frustrations show.
He's real and human, and as we saw at Silverstone a few months ago, he's already been taken to the public's hearts.
He may be saying all the right things in public, but George Russell isn't going to Mercedes to play second fiddle. Can he keep his expectations in check? Time will tell.
But Mercedes had to move now, or risk losing either Russell's heart, his allegiance, even the driver to a rival.
Russell doesn't need his fabled PowerPoint presentations to prove his worth anymore. But will the knowedge his is the team's future give him cause to push too hard, and too far, too soon?
It will be a case study in diplomacy and politics. But ultimately, and as always, the answer will come in racecraft and results.
Mercedes are about to enter a tricky period. And an enthralling one for us as fans. The master and the apprentice. The King and the Prince. Will the crown be passed or taken?
I can't wait.