Opinion
BUXTON: The driver I'm most impressed by right now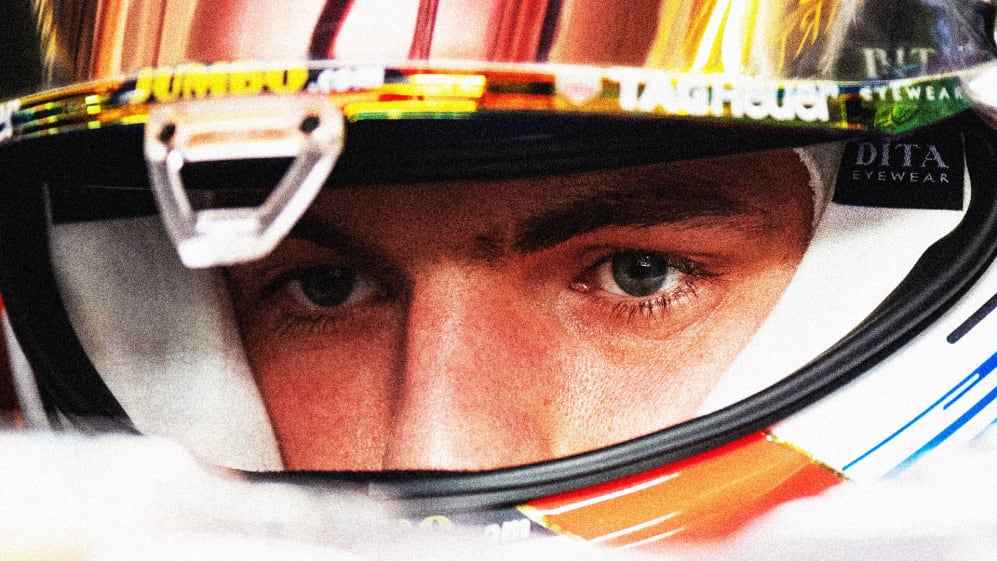 Name me a more consistently outstanding Formula 1 driver over the last 12 months than Max Verstappen. I'll wait.
Thing is, I don't think you can. I don't think there's another driver out there right now who can or would legitimately claim to have extracted the absolute maximum out of his equipment for the past 22 races.
The results speak for themselves. From Canada 2018 to Canada 2019 Max Verstappen has never seen the chequered flag after his team mate. Not once. No other driver can claim that. Had it not been for the five-second penalty he incurred in Monaco, he'd wouldn't have finished a single one of those races in a lower position than he'd started them, either.
Tell me another driver operating at that level. Again, I'll wait. Because I just don't think you can.
We look back to Monaco 2018 as a pivotal moment, but it's perhaps become a little too easy to underplay quite how significant that weekend really was. That Verstappen is prodigiously, freakishly talented has never been in question, but arriving in the Principality just over a year ago, his temperament had never been under greater scrutiny. He was widely viewed as reckless and wild, and with Red Bull having only recently committed to a long-term future with him, many voices in the paddock were vocally and loudly questioning whether the team had put their eggs in the right basket.
When he crashed in Monaco's FP3, few expressed any genuine surprise
When quizzed about his increasingly problematic craft, he rebuffed any suggestions he needed to change the manner in which he drove. This, he said, was how he'd always raced, how he'd made such a rapid ascent to the top of his sport and he saw no need to amend that which had always seen him through.
There was dismay, bordering on palpable disillusionment within the paddock, that here was someone born with such an incredible, natural gift yet who increasingly seemed to hold not a shred of introspective humility as to believe that he could find areas in himself that needed attention and potential improvement. And so, one started to get the impression that he wouldn't. That he'd just muddle along, getting into unnecessary scrapes and never realising his potential.
When he crashed in Monaco's FP3 trying to do nothing other than best the P1 lap time set by his team mate, few expressed any genuine surprise. This was just how it was going to be. This was to be Max Verstappen's lot. Fast. Wild. And ultimately disappointing.
As Daniel Ricciardo flew to pole position and then hung on for victory, Verstappen put in his own mighty performance to come home ninth from plum last. But he knew it could and arguably should have been a race that he had won. That he hadn't was entirely down to him and the facets of his racing acumen which he had sworn he need not change.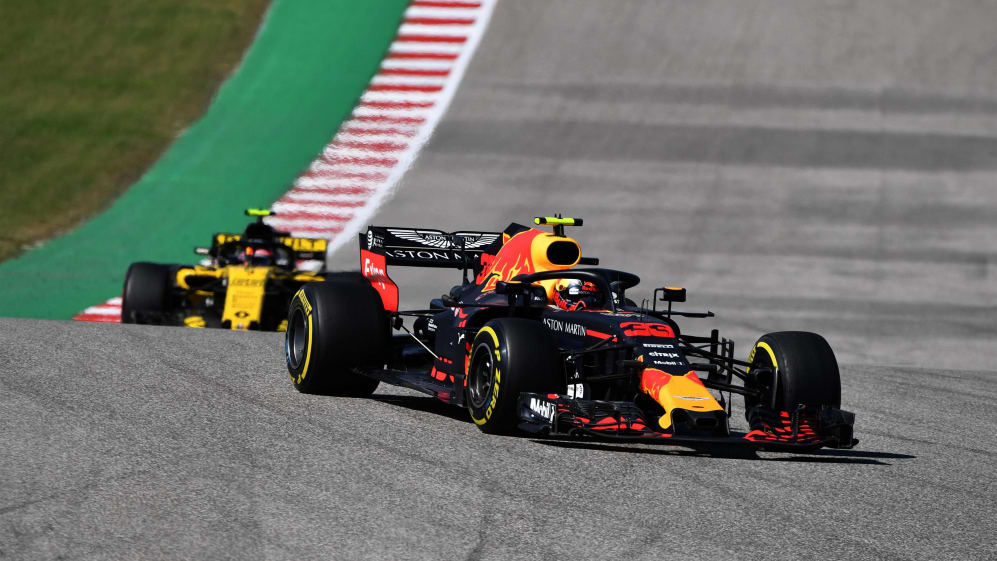 That same instinctive, gutsy, brilliant racer remained. But where he might have thrown himself up the inside in a dicey move at the start of the season, he now thought twice
He left that race angry. More than that, however, he walked away embarrassed and chastened. And, as it turned out, changed.
At the next race, in Canada, Verstappen put his Red Bull on the podium in third place. Next time out, in France, he came home second. Then to Austria. Where he won.
After the first six races of the season, he'd amassed fewer than half the points of his team mate. Over the next six, which included two retirements for each driver, he'd turned the tables to record 70 points to Ricciardo's 42. By the end of the season, Verstappen would find himself two championship positions and 79 points ahead of his one-time team-leader. He would also have put in two career-defining races from the back of the grid in Sochi and Austin, the latter of which had taken him from 18th to second.
Ricciardo was now moving to Renault. Max's father had stopped coming to every race. The boy was having to stand on his own feet and become his own man. And it showed.
That same instinctive, gutsy, brilliant racer remained. But where he might have thrown himself up the inside in a dicey move at the start of the season, he now thought twice, bided his time and made the considered yet still decisive pass. His racecraft was becoming no less impressive; he'd simply gained perspective and the ability to measure the odds. The kid who'd always seemed in such a rush had seemingly not only learnt to relax in his team, not just in his sport, but most crucially in his own skin.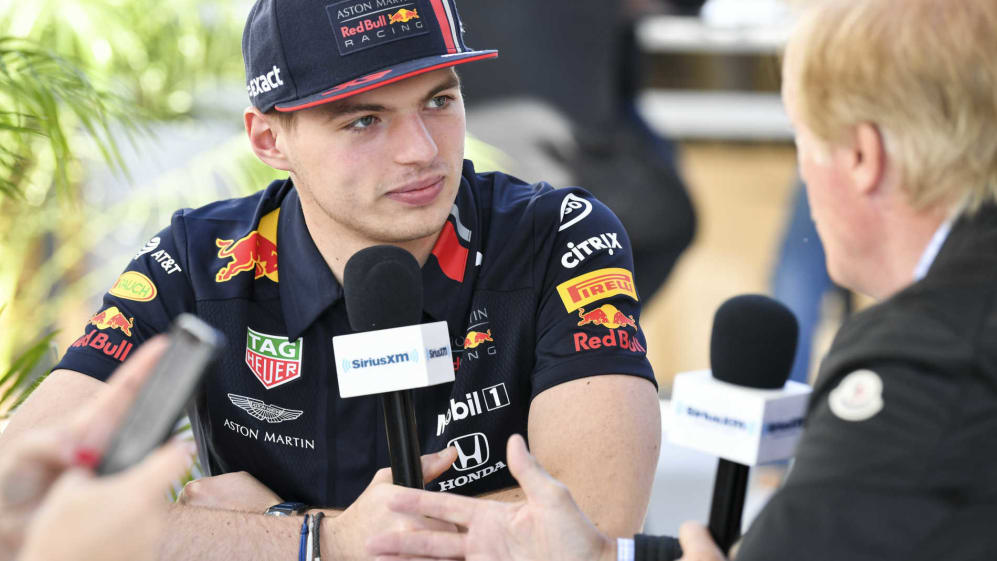 Not once has Verstappen questioned Honda's product, nor its performance
And so to 2019, and a new and potentially high-pressure relationship with Honda and huge expectations on him as a championship-winning squad's team-leader at just 21 years of age. Following the damage that the unflinching egoism of Fernando Alonso had done to McLaren's relationship with their erstwhile engine partner, there was a real danger that this new relationship for Red Bull and Honda might prove irreparably hobbled by the outbursts of a driver in Verstappen who had shown no hesitation in kicking Renault for their failures in previous seasons.
READ MORE: Buxton on the fantastic, frustrating career of Fernando Alonso
Yet he has not once questioned Honda's product, nor its performance. He has put his head down to work with the team on a car whose driving characteristics did not initially suit his driving style and whose loose rear end was chewing through tyres. He has consistently outperformed the level at which the team believed his car to sit. In a season in which Ferrari was expected to lead the charge, he finished ahead of at least one scarlet car in each of the first six races. He has consistently and unwaveringly delivered, leaving nothing on the table to pull in a string of results that has left even his own team bosses stunned.
"In the last 12 months, since Monaco last year, he's selected another gear," said Christian Horner. "His performance has been phenomenal and he's extracted every ounce of performance out of the car. I think he's really showing his maturity and composure. He's been remarkable."
As for Verstappen himself, his newly found reflective space has led to a level of hitherto unseen and unexpected modesty over just how impressive he and his performances have been. And all delivered in a more open and engaging manner to a press corps with whom he has finally begun to engage rather than resent.
Over the years, you get more and more experience and you understand your car and your team more. I feel good in the car, I feel comfortable in the car and I think that helps a lot
"I don't know," he smiled on Sunday in Montreal when I brought up his incredible Canada to Canada run. "I just always try to get the best out of it, and I think also over the years, you get more and more experience and you understand your car and your team more. I feel good in the car, I feel comfortable in the car, I think that helps a lot. Of course, from the lessons I've learned over the years in Formula 1 – not only Formula 1, but mainly, the last few years where you then really grow up – I think that just helps a lot to put in the results now."
None of his contemporaries can match Verstappen's form over the past 12 months. But when one takes that run and combines it with the tremendous personal growth which has taken place, the true development of Verstappen becomes clear. When one looks back on his career, and when we're asking where the world champion was created, I can think of no finer foundation than the past year.
He may have been in Formula 1 for four and a half years already, but it's these past 22 races in which Verstappen has truly arrived.