Opinion
BUXTON: Why Bottas' grit now has a steely edge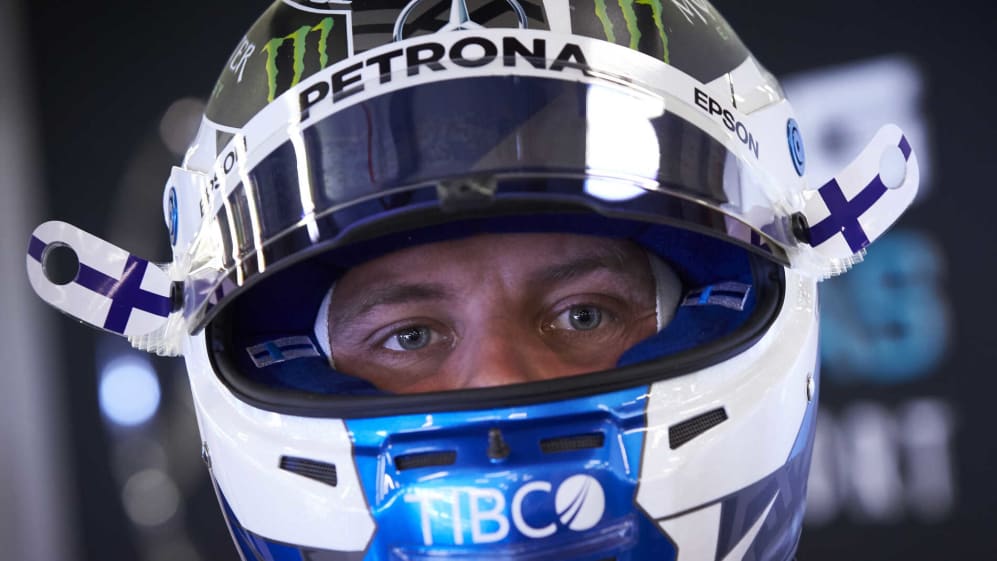 "Why do you do it? Your job, I mean. I've always wondered."
"You mean you don't know?"
He shook his head and took a sip of beer.
"Who did you look up to, as a kid?"
"Mika," he grinned. "Maximum Attack."
"Well, for fans today, and for those of us who get to follow you around the world and be a part of this whole thing… you kind of are Mika."
He looked down and shuffled his feet. Lifting his bottle, he cheered it against mine and took another sip.
"Wow," he laughed as he leant forward against the fence, staring out across the Yarra River to the sun setting against the Melbourne skyline. "That's pretty cool."
Wolff: Bottas' Australia performance his strongest in any category
A few years ago, I'd bumped into Valtteri and his coach Antti on the Monday after the Australian Grand Prix. We sat at a bar for what little remained of the day, drinking beer and talking about the world, life and a little bit of motorsport. But of all the things we discussed, it's that one short segment that's ended up etched into my memory. This mighty talent simply had no idea how good he was, how much he meant to people, nor where his star lay.
This was long before his surprise move to Mercedes, a decision questioned by many at the time, as seemingly more deserving or better regarded drivers were passed over in his favour. Why hadn't Mercedes made the move for a Ricciardo or a Hulkenberg? Why had they not promoted an Ocon or a Wehrlein? Why this unassuming Finn?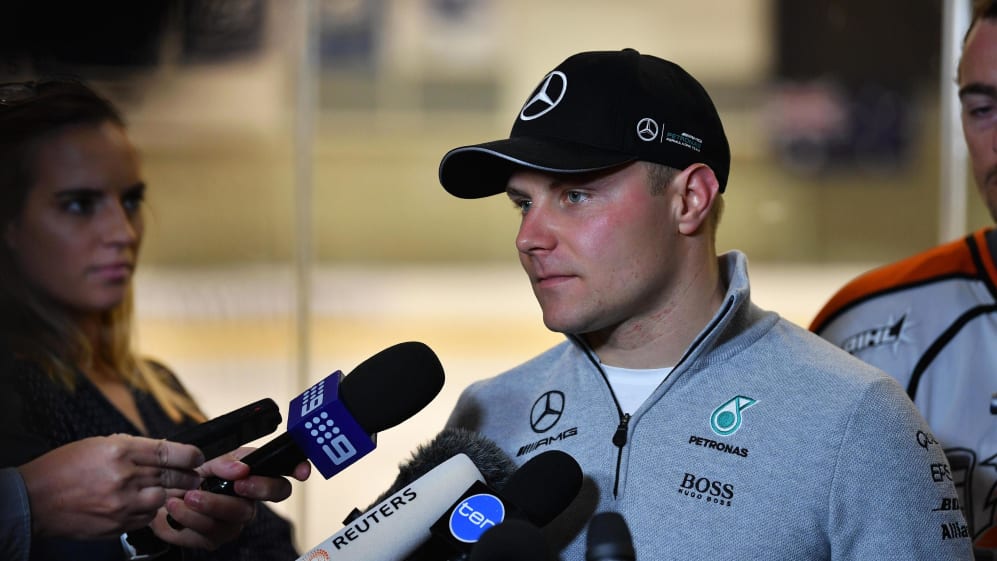 I've always liked Valtteri. From the first moment our paths crossed in GP3 there was something I instantly warmed to about him. He reminded me a great deal of Heikki Kovalainen. He had that same quiet confidence and a lack of ego cemented in the family values and love of home life which always seemed of far greater importance than any notion of media celebrity. He didn't have a side. He didn't play politics. He was just Valtteri.
And Valtteri was bloody fast.
He'd been spotted early by the world's motorsport media. I vividly recall an article in Autosport about his rising stock and raw potential. Its title, quite simply, was his surname, writ bold and in capital letters across both pages. From that point on, every time anyone, whether they were employed at the magazine or not, referred to him, they did so either in caps lock when writing his name or by shouting it in conversation. #BOTTAS was one of the first hashtags I can recall becoming a 'thing'.
SISU: How Bottas fought back from 2018 disappointment to win in Australia
He was dogged and determined, but both in his personality and his driving style he was never brash. Perhaps that's why people still underestimate him. He's never been all arms and elbows. Nor has he been the type to throw his cars sideways to victory. He's a grafter. A Mansellesque racer, if you like. It's why he seemed to fit the old Williams mould so well.
It's actually easy to forget how impressive he was at Williams. After a year on the sidelines and in a car rarely capable of competitive results, he stuck the thing third on the grid in Canada in 2013. It was a first glimpse of the magic, of Valtteri's natural feel for the tricky semi-permanent crossover tracks such as Montreal and Sochi where many struggle to find a rhythm.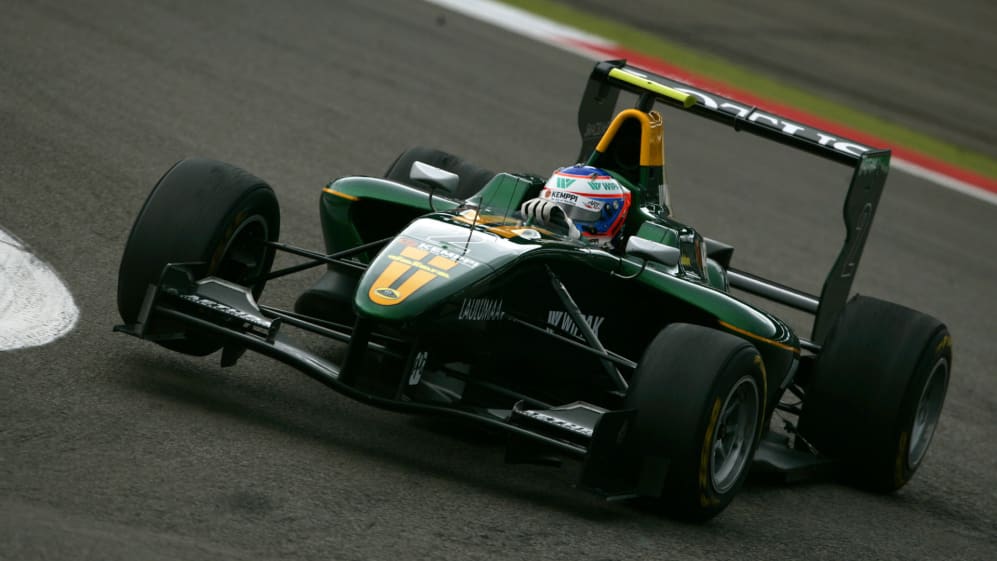 The next year, he'd take his first podiums, including an incredible drive from 14th to second at Silverstone. He finished fourth in the drivers' standings in just his second season in the sport.
It's easy to forget how impressive he's been at Mercedes too. Stepping into the team in the aftermath of Rosberg's unexpected retirement was no easy feat. New surroundings, a car and team he didn't know and a fired-up multiple world champion keen to show the world he still had it. Bottas' move was described by Hamilton's father as a "career killer." There were moments when the warning looked legitimate. Yet with 13 podiums and three victories in his first year, he proved he wasn't going to be a walk over.
And then came 2018.
It seems astonishing to think that in the early races of last season, such was his handle on the W09 and crucially its tyres that it was Valtteri Bottas and not Lewis Hamilton who was roundly viewed in the paddock as the most consistent performer at Mercedes. While he kicked himself for the qualifying crash that saw him fall out of contention for what could have been a win in Australia, and would come to regret not attempting a move on Sebastian Vettel in Bahrain, by the time Baku came and went, the Finn could, and arguably should, have been leading the championship.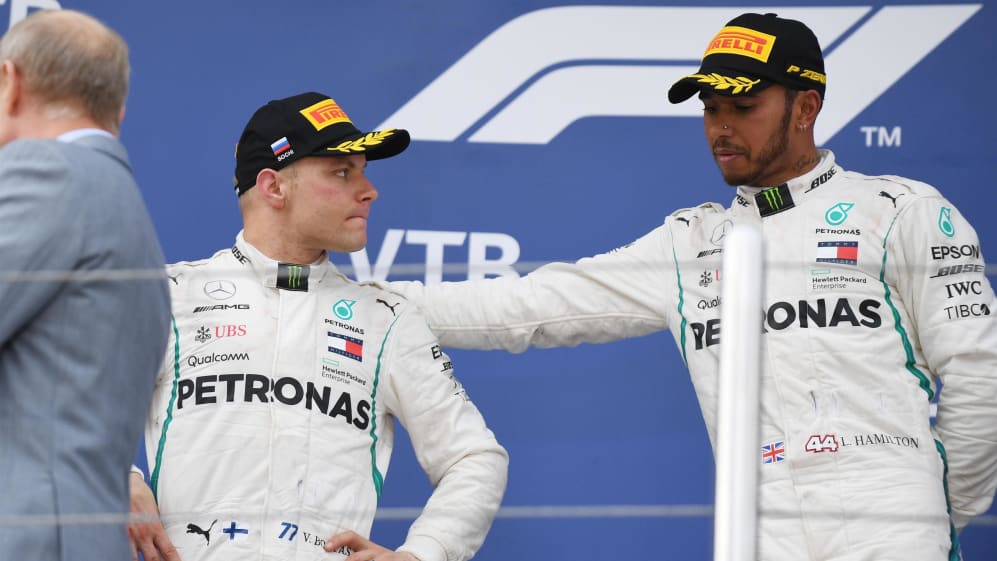 Instead his season was beginning to unravel. Confidence-sapping issue after gut-punching disappointment saw him descend into a swirling cycle from which he could not extract himself. As his team mate continually bettered himself in the pursuit of a fifth world crown, Valtteri struggled for the solidifying foundation of consistency. And on the rare occasions when he found it, he was to have his singular moments of glory taken away through either a lack of reliability or, as in Russia, team orders.
There's a very mindful individual underneath the helmet, but his introspection can be both a blessing and a curse. For while some drivers have nothing but blind faith in their abilities and an egocentrism that frames their mindset, Valtteri Bottas is not only self-aware, but can often be overtly self-critical. In 2018, some would argue that that particular part of his make-up bordered on the defeatist. But again, in hindsight it appears now almost to have been a necessary phase in the creation of a more rounded racer.
Valtteri possesses what the Finns call sisu. It has no direct translation in English. Rather, it is a general term to mean a form of determination or tenacity. It is a resilience and bravery that frames their national character. Over the winter, he returned to his homeland to attempt to reconnect with that which makes him Valtteri. I went out to spend some time with him in Lapland, and returned in no doubt. This was the man I knew, but changed. Still the decent, proper guy. But his grit now had a steely edge to it.
Cue Melbourne. At a pre-race fan event, a seat had been left for him alongside Hamilton. He took another. On the other side of the stage. No longer the wingman. No longer the man in the shadow of the five-time champion. Valtteri wanted to be seen as his own man, doing things his own way.
When I asked him on Saturday whether he'd be getting his elbows out in the race, he replied there was only one other driver on the front row with him, and that he'd see him at Turn 1. He did, of course. But by then he was in his mirrors.
Jolyon Palmer's Analysis: How Bottas out-started Hamilton in Australia
Who was his much-quoted cool-down lap dig – "to whom it may concern: ****** you" – aimed at? It's anyone's guess. The press that doubted him? The sponsor that left him? The team orders that embarrassed him? The lingering presence of Esteban Ocon on his team boss' shoulder? The Valtteri that doubted himself?
Perhaps it was to everyone. Perhaps it was to no-one. It doesn't matter. Because what it represented was far more important.
Here was Valtteri renewed. Valtteri v2.0? Maybe. Or maybe a return to Valtteri v1. With a significant upgrade.
It showed he isn't here to make up the numbers. Nor to be anyone's number two. And while one race doesn't win a championship, for the first time in a long time, his name is being shouted again. Writ large in capital letters. Across both pages.