'Champagne!' – Ricciardo sets clear target for 2020 season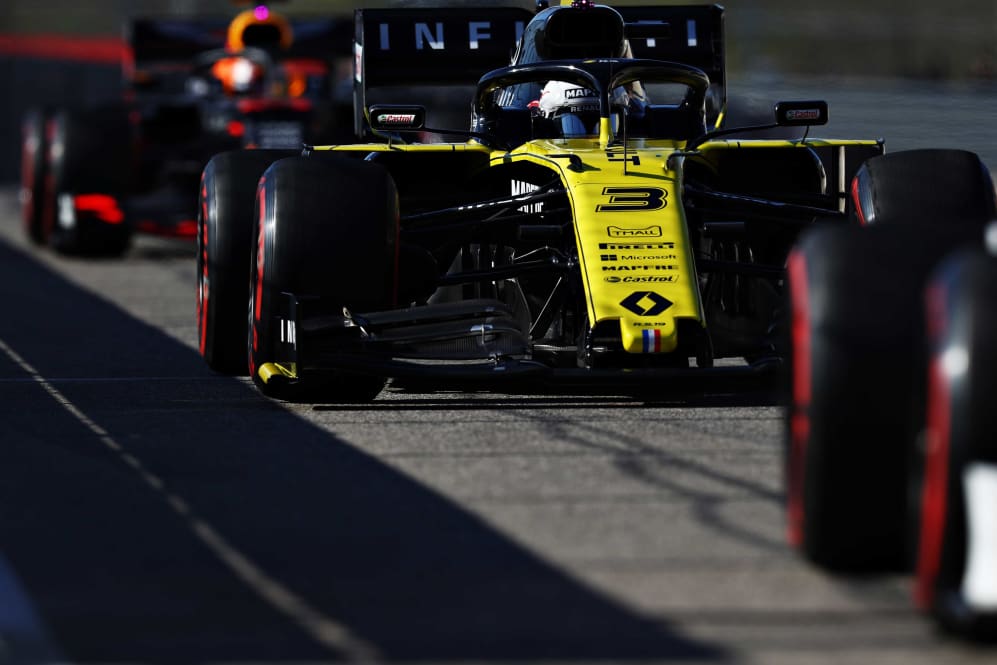 You have to go back to his win at the 2018 Monaco Grand Prix for Daniel Ricciardo's last F1 podium. But as his first season with Renault draws to a close, the Australian was targeting a rostrum return with the team in 2020 after his recent positive run of form.
Ricciardo has enjoyed a best finish of fourth in his inaugural year with Renault, taken at the Italian Grand Prix at Monza. And ahead of this weekend's Brazilian Grand Prix, he was clear that his goal was to go at least one better than that next year.
"Champagne," he deadpanned, when asked about his 2020 expectations. "Really, when I signed with the team, 2020 was the target, to finish on the podium at least once. So that's really the target.
READ MORE: Mick Schumacher drives dad Michael's soon-to-be-auctioned title-winning Ferrari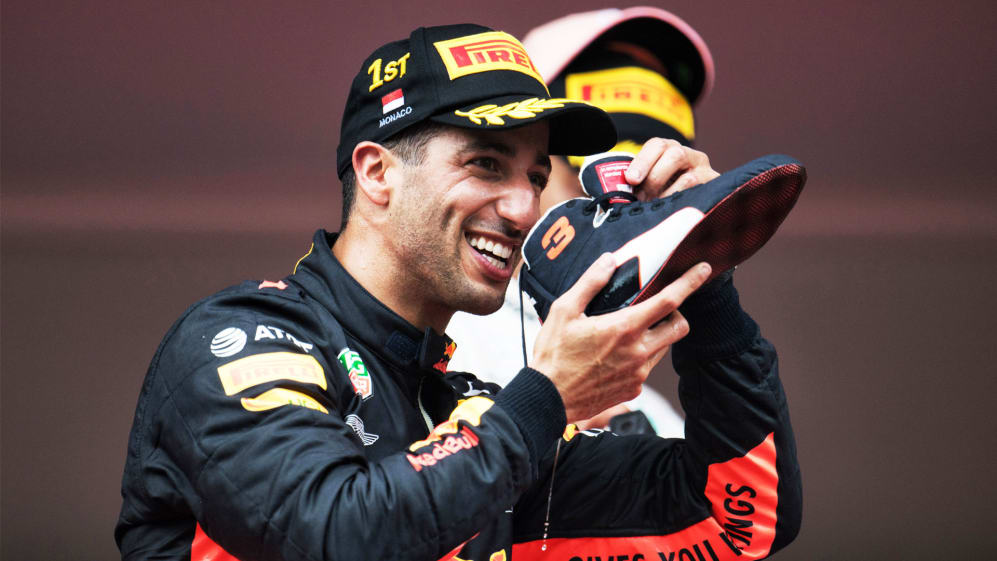 "McLaren's proof in the pudding that you can really make a big difference in one season, so I think with a strong off-season, it's not impossible for us to have a chance to fight for that next year. But ultimately, whether it's champagne or not, we want to get closer to the top three and actually be in the fight with those three teams more consistently next year."
READ MORE: Why Red Bull have put their faith in Albon for 2020
Ricciardo's enjoyed a mixed first campaign with Renault, but pleasingly, one that has seen both him and the team getting both stronger and more consistent as the season has worn on, with Ricciardo having finished the last three races in the top eight – although he was later disqualified from his sixth-place finish in Japan after stewards ruled a brake bias system on his and team mate Nico Hulkenberg's R.S.19s was illegal.
But although Ricciardo acknowledged that 2019 hadn't been perfect, he admitted there had been important learnings, ones which he planned to use to help Renault begin 2020 on the front foot.
I definitely don't see 2019 as being a year to forget, or anything like that. Far from it
"I knew it would take time to get the team to where we wanted to go," said Ricciardo." We're still not there, but I think the second half of this season, we've had a bit more consistency. That's been more positive.
"I think now we have some momentum, [it's important] to bring that momentum through the winter for the factory, for the team who's going to then put the effort in to get the car on track next year…. For everyone to finish the season with their chins up and a spring in their steps and be happy to work through the winter, with a positive mind-set that the following season's going to be better.
"I'll start to expect more, not only from myself but also from the team come 2020, but I think we've learned a lot. I know I have. The results haven't always been what we wanted, but I definitely don't see it being a year to forget, or anything like that. Far from it."
WATCH: He might be a bit rusty, but Daniel Ricciardo recently showed A$AP Ferg how to spray the champagne properly...
2019
The constructors' standings pre-Brazil
POSITION
POINTS

1

Mercedes

695

2

Ferrari

479

3

Red Bull Racing

366

4

McLaren

121

5

Renault

83

6

Racing Point

65

7

Toro Rosso

64

8

Alfa Romeo Racing

35

9

Haas F1 Team

28

10

Williams

1