Feature
Checo-mania and Verstappen chasing a record – 5 storylines we're excited about ahead of the Mexico City GP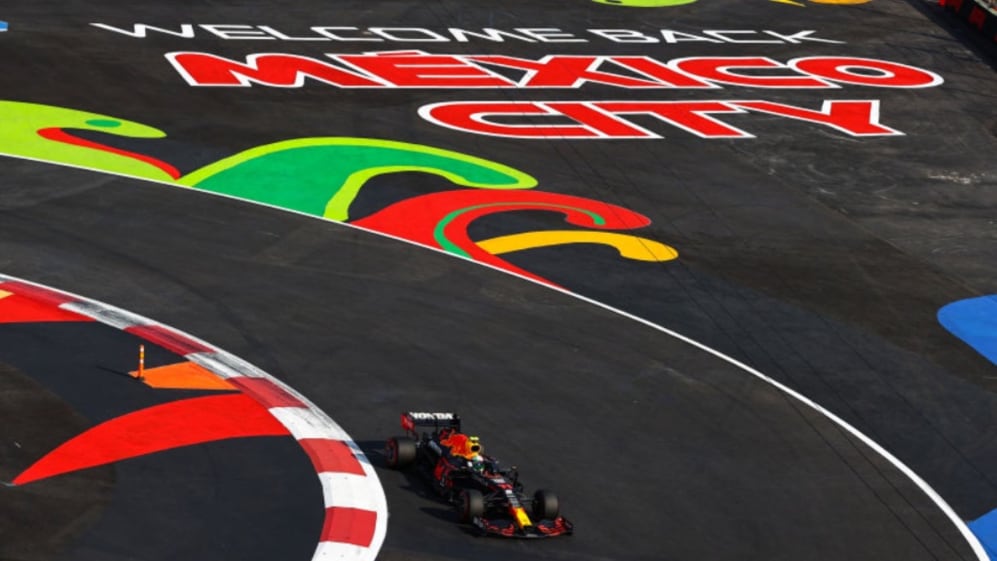 From one epic crowd to another, the final three races of the season are upon us but there's still plenty to play for, and an on-track dispute rolling on between two teams. So here are some of the stories we think will have everyone talking this weekend in Mexico City…
1. Verstappen chasing a record
The United States Grand Prix was another thrilling race that saw three teams fighting it out for the win, but once again it was Max Verstappen who came out on top as he has done so often this year.
READ MORE: Verstappen ties Schumacher and Vettel's record 13 wins in a season – facts and stats from Texas
In fact, he has done it so many times that Verstappen is on the verge of setting a new Formula 1 record this weekend in Mexico, as he goes in search of his 14th victory of the season. No driver has ever won more than 13 in one campaign, with the Dutchman now level with Michael Schumacher and Sebastian Vettel.
While Verstappen is modest when it comes to the potential record as he rightly points out there are more races this season than in any of the years that the two German drivers managed 13 wins, he has achieved the feat in the same number of races that Vettel did – 19 – and just one more than Schumacher managed in 2004.
That means if he wins in Mexico, he will have a better win percentage than Vettel had in 2013, and he can even better Schumacher's percentage too this season, although that requires him to win all three of the remaining races.
2. Checo-mania as the fight for P2 hots up
As much as Verstappen has been the Red Bull leader this season, there's no denying that it would be a massively popular result for the team if it was the other driver who took victory in Mexico.
That's because Sergio Perez enjoys enormous support from his home crowd, who created an incredible atmosphere a year ago (as they do every year) when he stood on the podium for the first time.
READ MORE: 6 Winners and 5 Losers from the United States Grand Prix - Who got the crowd on their feet in Austin?
On that occasion, he was chasing down Lewis Hamilton for second but had to settle for third place, and he'll be hoping to go two better this time around.
It's important for Perez not only in the context of it being his home race but also because he's locked in a thrilling battle with Charles Leclerc for second in the drivers' championship. Leclerc moved two points ahead of the Mexican with a fifth podium in a row in Austin on Sunday, as the fight looks set to go right to the wire.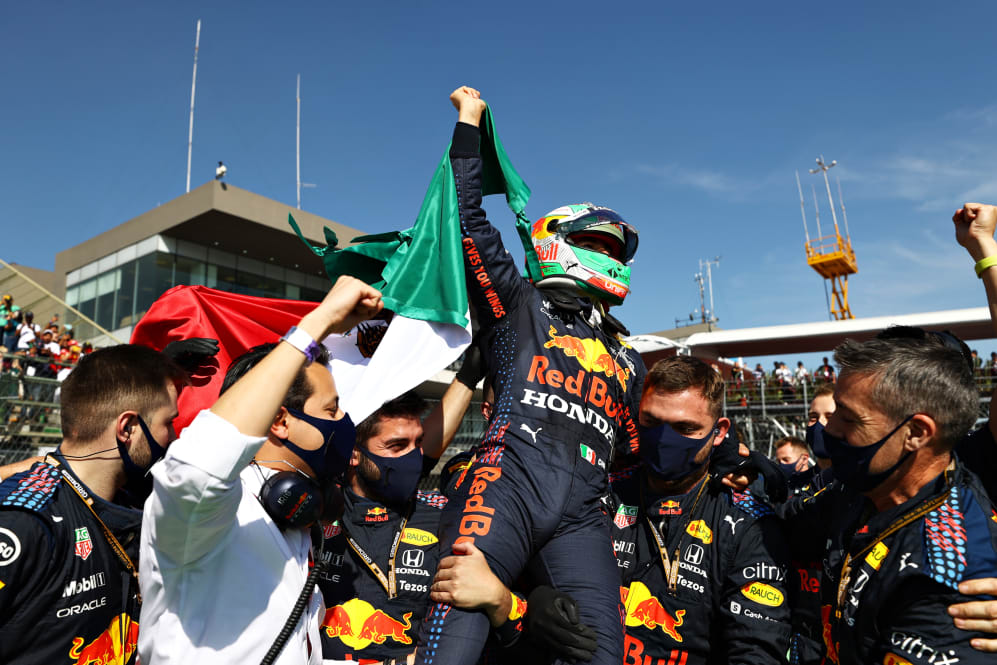 3. Mercedes getting closer
Leclerc had to settle for third despite finding himself in a strong position at Circuit of the Americas, when a well-timed Safety Car allowed him to make a pit stop and emerge in fourth place – behind Perez at the time – after just 18 laps despite a grid penalty that saw him start down in P12.
While it was perhaps not a surprise to see Verstappen have the pace to beat Leclerc, Lewis Hamilton would have been Ferrari's target, but Mercedes had the upper hand in race trim.
TECH TUESDAY: Why Mercedes' experimental front wing caused a stir in Texas
Hamilton drove an excellent race and kept Verstappen honest throughout as a number of the new Mercedes upgrades introduced in Austin helped close the gap a little further to the top two teams. George Russell also had the pace to set the fastest lap on soft tyres late on, albeit having seen his hopes of the podium disappear due to causing a collision with Carlos Sainz at the start.
Mercedes still seem to lack that final bit of performance that would make them favourites for a win anywhere, but their form fluctuates from track to track and it feels like they're now in a position where they have a car good enough to capitalise when they find a circuit suits them.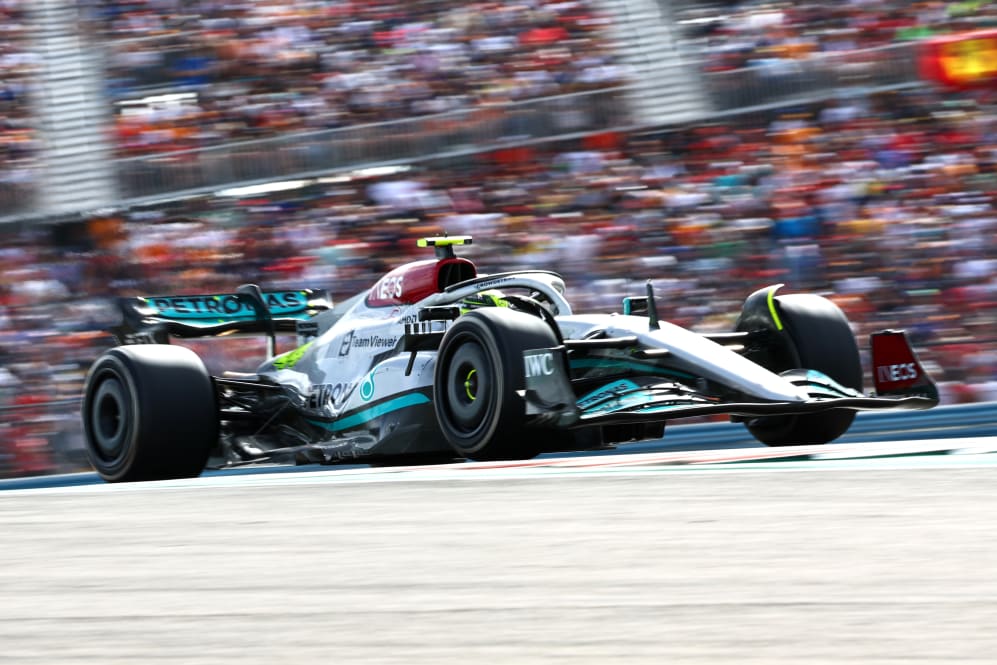 4. The challenge of the altitude
Whether Mexico will provide that opportunity for Mercedes remains to be seen, as we head back to the Autodromo Hermanos Rodriguez and the unique challenge that it provides.
The track is the highest of the season by some margin, located at more than 2,200 metres above sea level, some 1,400 metres higher than the next track on that list at Interlagos. And at that altitude, the air is less dense, so cooling is an issue that the teams have to get their heads around.
F1 NATION PODCAST: A bumper episode as Red Bull celebrate their fifth constructors' title with Texas win
Items such as the power unit and brakes need extra attention as they can become tougher to cool down, while the less dense air also impacts both power unit performance and the level of downforce that is being generated by the cars.
A simple way of thinking about it is that even when the cars are at their highest downforce setting – the same as they use in Monaco – they are only getting downforce levels more akin to Monza, where they run their lowest settings.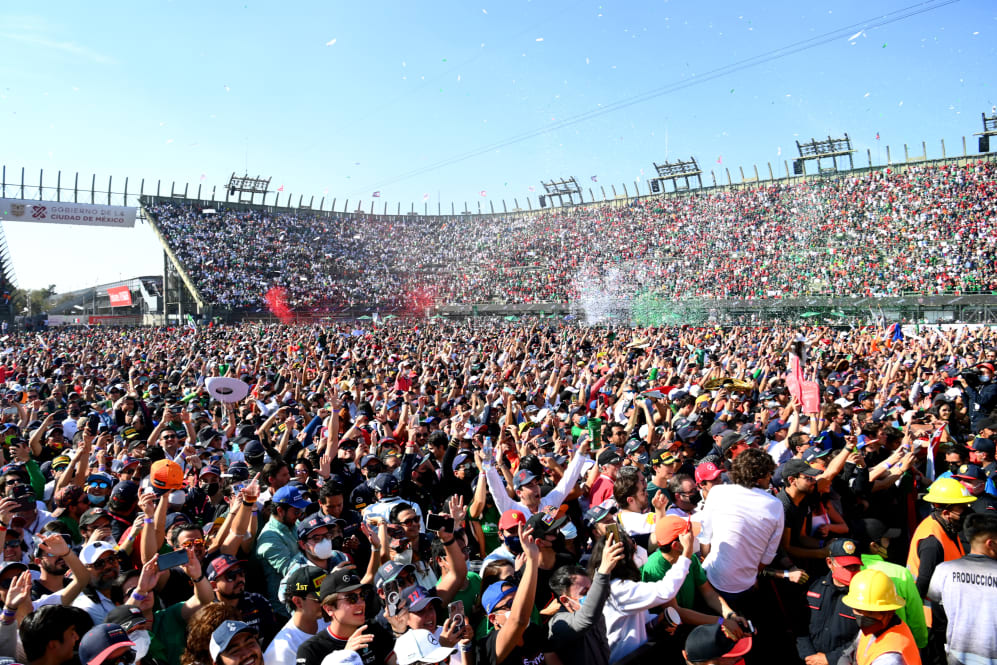 5. Protests and counter-protests
While there was some sensational racing throughout the United States Grand Prix, we are actually still waiting for the race result to be finally confirmed. An official result has been published, but it features a time penalty for Fernando Alonso that was handed out long after the race following a protest from Haas.
That protest was successful as Haas argued Alonso's car was unsafe when it had a loose wing mirror that eventually fell off, and then afterwards with reduced visibility as a result. However, Alpine feel the issue centres around a lack of a call during the race from Race Control, and also have a means of trying to reverse the decision.
READ MORE: Haas and Alpine summoned for Thursday hearing on Alonso's COTA penalty
According to Otmar Szafnauer's team, Haas lodged their decision to protest after the deadline for submissions, so we are now in the situation where Alpine have put in their own protest against the admissibility of the original Haas protest. They are not protesting the outcome at this point, simply the fact that the Haas protest was allowed to be heard in the first place.
The next hearing will take place on Thursday evening in Mexico City.