Feature
Checo's homecoming and the dark horses for the race – 5 fascinating storylines ahead of the Mexico City GP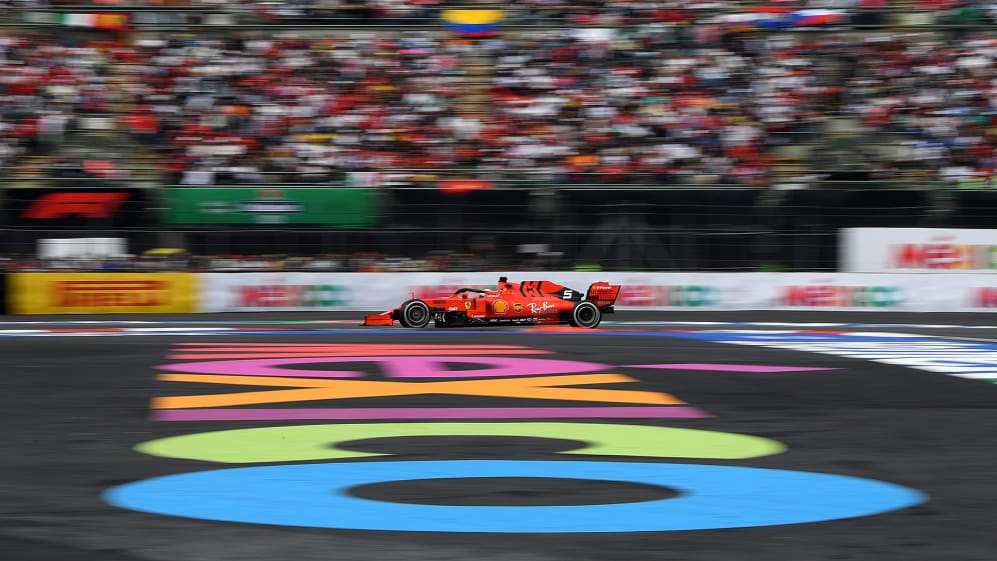 Fresh from a bumper event in Austin, we're staying in the Americas for another race that is returning to the calendar after missing out last year, this time in Mexico. With the tension rising up and down the grid as we get closer to the end of the season, here are some of the stories we expect people to be talking about in Mexico City...
1. Is Mexico still Red Bull territory?
Austin caused a bit of a surprise when Max Verstappen took pole position and went on to win at a track that has traditionally been a Mercedes stronghold, with Lewis Hamilton victorious on five of his previous eight visits.
READ MORE: High stakes at high altitude – Is Mexico City going to be a 'Red Bull track' again this year?
Mercedes had earmarked the United States as a good chance to regain the lead in the drivers' championship, so for Hamilton to leave further adrift than when he arrived was not part of the plan.
And now the fortunes are reversed, with Mexico and Brazil both historically favouring Red Bull, partly due to the altitude and Honda's strength in such conditions. But if Austin taught us anything, it's that this season is not always going to follow expectations.
"You've got to chuck the formbook away," Red Bull team principal Christian Horner says. "It's very tight between the two teams and I hope that Mexico has been a good track for us, but it has been a good track for them as well."
If it does go to form, though, then this could be the first of two weekends that allows Verstappen to take control of the drivers' championship.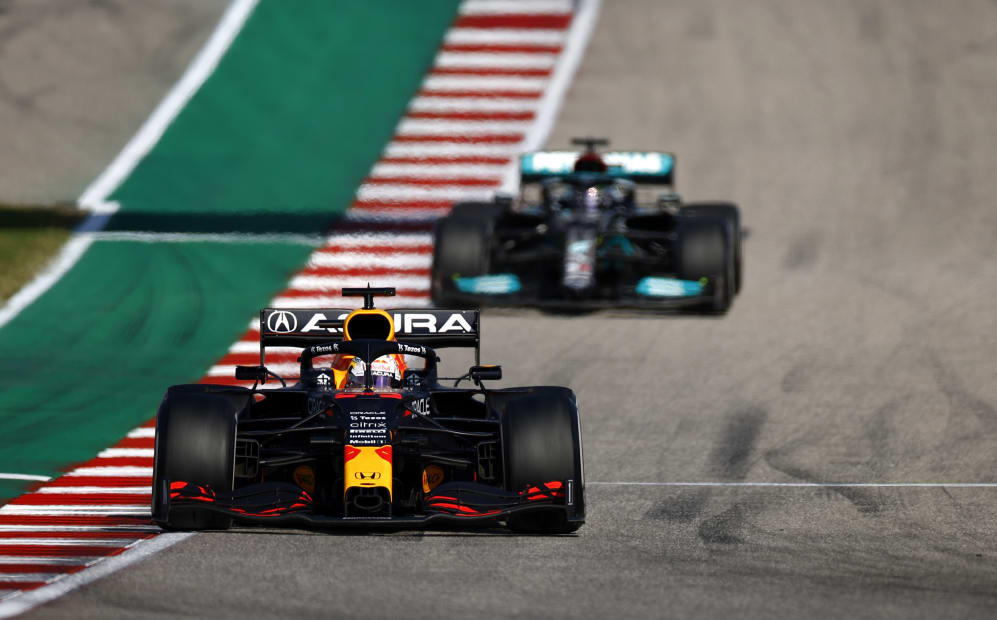 2. Checo's homecoming
But Verstappen will not be the only Red Bull driver receiving intense focus in Mexico. In fact, he might actually have to play second fiddle on that front to his team mate Sergio Perez.
Perez is immensely popular in his home country, as its joint-most successful driver alongside Pedro Rodriguez with two wins each. And if you want to know how popular Rodriguez was, the track we are racing at this weekend was named after Pedro and his brother Ricardo – the Autodromo Hermanos Rodriguez.
READ MORE: With five races to go, will Hamilton or Verstappen win the 2021 title? Our writers make their predictions
But on his last visit to the Mexican Grand Prix, Perez wasn't even a race-winner at all. His maiden F1 victory came in Bahrain last year – then driving for Racing Point – and helped earn him the Red Bull seat he now finds himself in.
After a second victory in Baku, Perez arrives at his home race with huge support but also expectation, and off the back of consecutive podiums in Turkey and Austin, will be targeting another celebration in front of his adoring fans. Especially if Red Bull are as competitive as they have been in the past…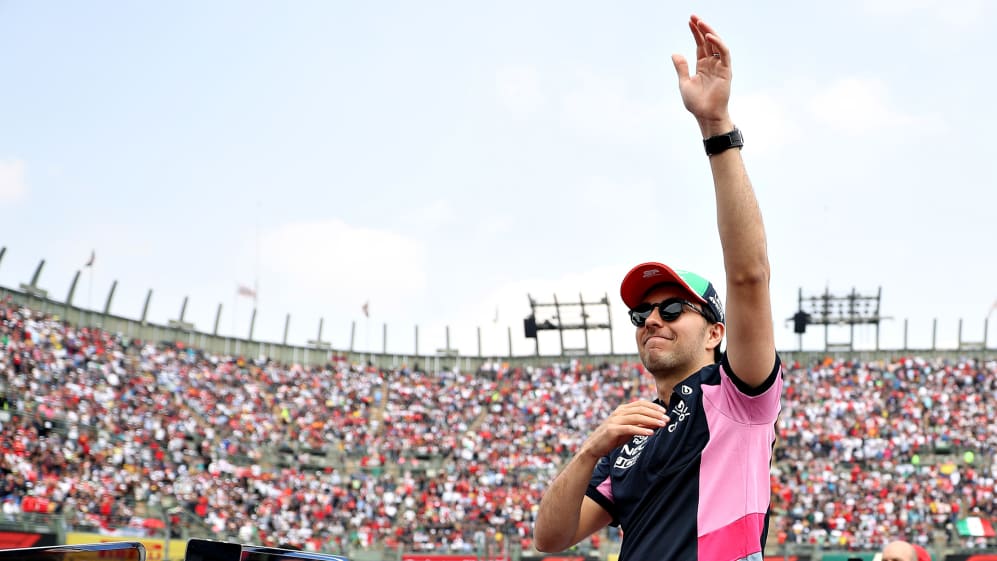 3. The fiesta atmosphere
While Perez can bank on some serious home support when he hits the track, he won't be the only driver receiving plenty of backing. The Mexican fans always create a special atmosphere whenever Formula 1 is in town and are sure to do so again after a year without the race taking place due to the COVID-19 pandemic.
The Mexico City circuit has a special layout in terms of grandstands, with the run to Turn 1, and then the Turn 4-6 complex flanked by grandstands that almost make it feel like a stadium overlooking multiple corners.
READ MORE: PALMER – Why Verstappen's Austin win was such a seminal race for Red Bull's title contender
But then in the final sector, there IS a stadium for the drivers to race through, as the track winds its way through the now iconic Foro Sol section. Every year this part of the circuit is a sea of colour and noise and creates a spectacular backdrop to the racing. Even on a Friday this part of the track is usually full of atmosphere.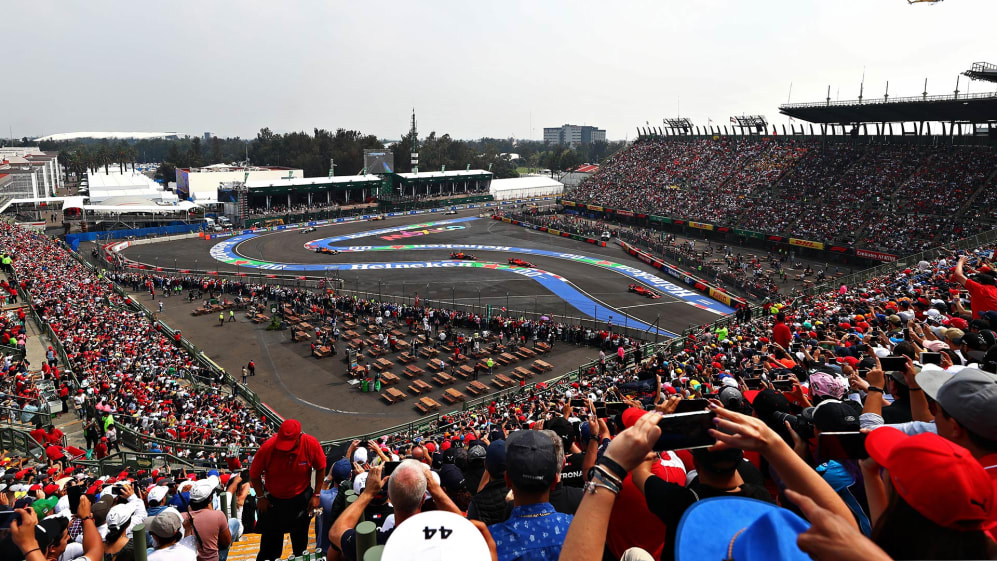 4. Are Ferrari the dark horses?
If we're going to look at past performances for Red Bull, then we should also pay attention to what Ferrari have been able to do in Mexico in previous years. In 2019, Charles Leclerc started from pole after Max Verstappen's grid penalty, and both he and Sebastian Vettel were duly in the frame for victory, after locking out the front row.
In the end, Vettel was 1.7s behind race-winner Hamilton, with Leclerc six seconds from the winner in fourth, but it showed strong race performance for Ferrari just one week after Leclerc had finished as their lead car in Austin. On that occasion, he was fourth again, 52.239s behind the race-winner.
This year? Leclerc was fourth in Austin, 52.246s behind the race-winner.
Of course that doesn't mean Ferrari will be as competitive in Mexico this year, but there are other signs that are encouraging. Their latest power unit upgrade has proven to be a big success, and one area it helps is in allowing the team to run high downforce without suffering in terms of top speed. That's exactly what you need in Mexico City, where the altitude means you get less performance from the downforce that is on the car, so ideally you need as much as possible.
5. Alpine Vs AlphaTauri
As much as we focus on the constructors' championship battle or the fight between McLaren and Ferrari for third, there's a great scrap going on for fifth place too between Alpine and AlphaTauri.
After the Russian Grand Prix, it appeared to be going comfortably Alpine's way, as they opened up a lead of 103 points to 84 after AlphaTauri suffered their first two failures to score a point in consecutive races.
LONG READ: The rise of Japanese racing sensation Yuki Tsunoda – as told by the man himself and the key figures in his career
But the AlphaTauri is quick this year, and they hit back with a solid sixth place for Pierre Gasly in Turkey and two points for Yuki Tsunoda in Austin to close the gap to 10 points heading to Mexico.
The Honda power unit has traditionally performed well at altitude so AlphaTauri will be hoping that trend continues, but then the same can be said for the Renault of the past, with Verstappen winning for Red Bull in both 2017 and 2018 when it was powered by Renault. So Alpine will also be hopeful of a strong run as they try to recover from a double-retirement in Austin.