Feature
PALMER: Why Verstappen's Austin win was such a seminal race for Red Bull's title contender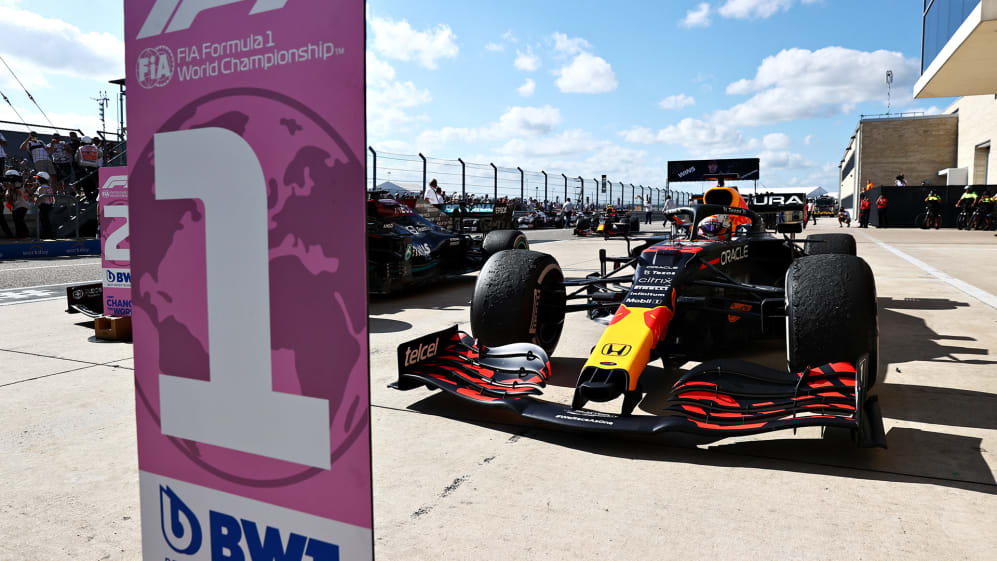 The US Grand Prix weekend was a display of near perfection from both of the championship protagonists throughout qualifying and the race, but with Red Bull managing to unlock a little more pace in Austin, it was Max Verstappen who edged out Lewis Hamilton to take a crucial victory.
Verstappen has been mightily impressive for a few seasons now, but unlike before, this season he has had to deal with the monumental pressure of a championship challenge, and not just any title fight, one against a driver as successful as Lewis Hamilton and a team as proven as Mercedes.
READ MORE: How Red Bull pulled off their aggressive strategy to win in Austin - and just where did Mercedes' FP1 pace go?
Whilst Hamilton and Mercedes threw everything they had at Verstappen in Texas, Verstappen just held his nerve in all the critical phases and showed a maturity and mental capacity that will surely make him a champion, whether this year or in the future.
Hamilton himself had done a great job in qualifying to get himself into provisional pole on his final Q3 attempt, in a session where Mercedes didn't have the faster car, he did all he could and set himself up for a victory chance on Sunday.
But while Hamilton delivered at the death on Saturday, so did Verstappen, hooking up a supreme lap to take pole position by two tenths, under immense pressure – he was also trailing Sergio Perez at the halfway point of Q3.
The next focal point came at the start. There were many question marks about the two rivals going wheel to wheel at the start, given their previous collisions at Silverstone and Monza, but Hamilton made sure that Verstappen had no option but to yield at Turn 1.
Hamilton got a better start – enough so that he was able to get completely alongside Verstappen on the run up the hill to the braking zone, and while Verstappen put a massive squeeze on the Mercedes, there was little else he could do to defend the lead, as he desperately ran wide on the exit, hoping in vain that there might be space for him to cling on.
From here though, rather than getting flustered at the undoing of all of the hard work he had put in from the day before, Verstappen was immediately refocused on winning the race, acknowledging that this was going to be about strategy and tyre wear.
READ MORE: Wolff explains why Mercedes couldn't contend with Red Bull's 'super-aggressive' strategy
From the cockpit the Dutchman was able to read the race very well, initially reporting to the team that Hamilton was sliding a lot, and struggling for performance. This, combined with the Red Bull pace in the first stint, gave them a fairly open goal of an undercut, which they took.
Despite passing Daniel Ricciardo, the Red Bull man managed to pump in a fast-enough out-lap to ensure Hamilton couldn't cover him the following lap, meaning he had taken the net lead. Realising what was then going to unfold he suggested to the team that they pit Sergio Perez to make sure Hamilton couldn't keep going too long in order to gain a larger tyre offset, as he'd need to protect from the undercut.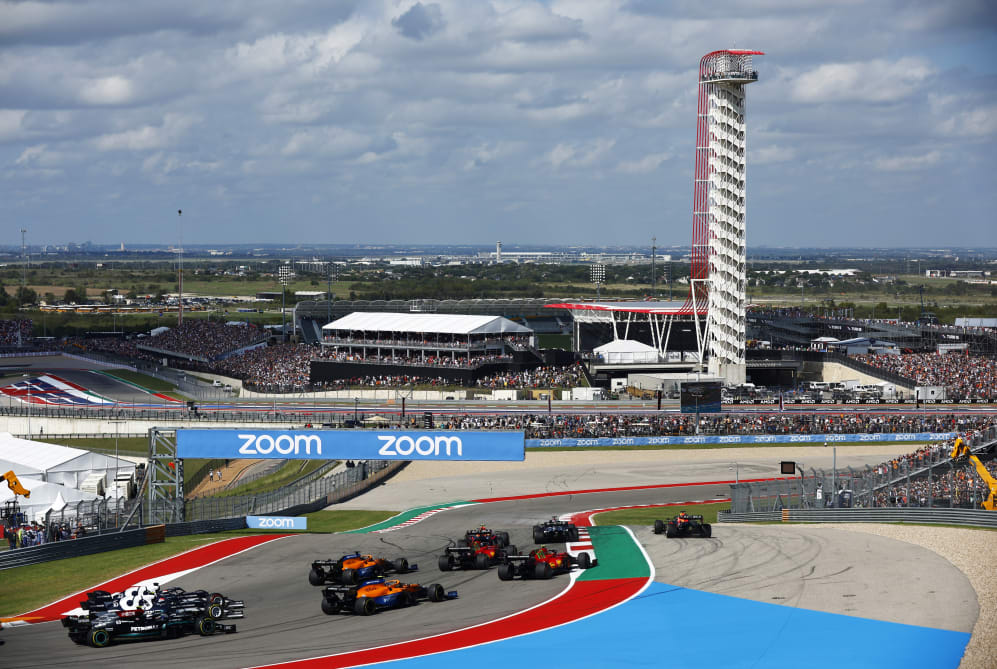 A driver trying to dictate the strategy of his team mate is pretty much unheard of during the race, but Red Bull duly brought Perez in, and Hamilton was forced to cover him.
We know that Red Bull are sacrificing Perez from time to time, purely to aim for the drivers' title. Even as early as Silverstone they pitted Perez out of the points, just so he could get fastest lap and stop Hamilton picking up the extra point.
READ MORE: 'I really didn't think he was going to pull that off' says Horner after Verstappen seals tense US GP win
It's a slightly bizarre dynamic when the lead driver starts to suggest it as well though over the team radio, but it just shows how single-minded Verstappen is right now. He's acting like a driver who has been here before and has the experience to read the race and make the right calls, even in these high-pressure scenarios.
The entire team, including his team mate, are all pulling in the same direction. That was also clear by the way Perez offered no fight to Verstappen on the opening lap after Turn 1.
He managed to seal the win in the end with a well-measured final stint on the hard tyres to hold off a charging Hamilton, who had eight-lap fresher tyres.
Maybe this was a race that Hamilton simply couldn't win, given Red Bull had the faster car, but with Hamilton driving the wheels off the Mercedes as usual, it still needed a perfectly-executed race from Red Bull to stop him and that's what they provided.
Once Hamilton was undercut at the first stop, Red Bull took the race out of Mercedes' hands, by pre-empting their second stop and pitting early.
READ MORE: 6 Winners and 5 Losers from the US Grand Prix – Who had the crowd on their feet in Austin?
Even then it was exceptionally close, but the management of the race by Verstappen was sublime and meant that he had enough tyres left, so that Hamilton couldn't quite get close enough to launch a proper offensive.
I thought Austin might favour Mercedes, especially given Hamilton's previous form at the circuit, and Mercedes' strong pace since the summer break, but the fact that Red Bull could still win, even when Hamilton was driving at his very best, will give them an enormous boost heading to a circuit they've always been strong at.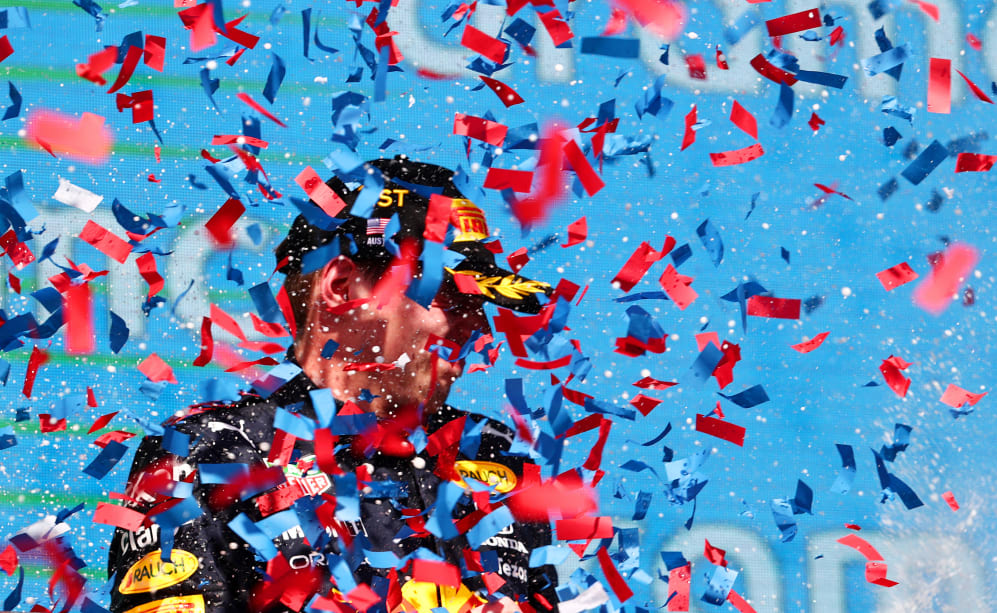 Verstappen was downbeat after Turkey, thinking that Mercedes might be picking up momentum. In one fell swoop he has turned it on its head. He has a 12-point lead – the most either driver has had since Silverstone, and the next race is Mexico, which has usually been an Achilles' heel for Mercedes, and on top of all of that Hamilton has the probability of another engine penalty hanging over him.
With a perfect drive, Verstappen has just cemented himself as favourite once more, and if he were to go on and win the title this year, a race like Austin might be looked back on as a champion's drive.
Even with the momentum though there is no let-up. With the championship as it has been this year, I'm sure there will be even more twists and turns before Abu Dhabi.
TECH TUESDAY: High stakes at high altitude – Is Mexico City going to be a 'Red Bull track' again this year?