Feature
With five races to go, will Hamilton or Verstappen win the 2021 title? Our writers make their predictions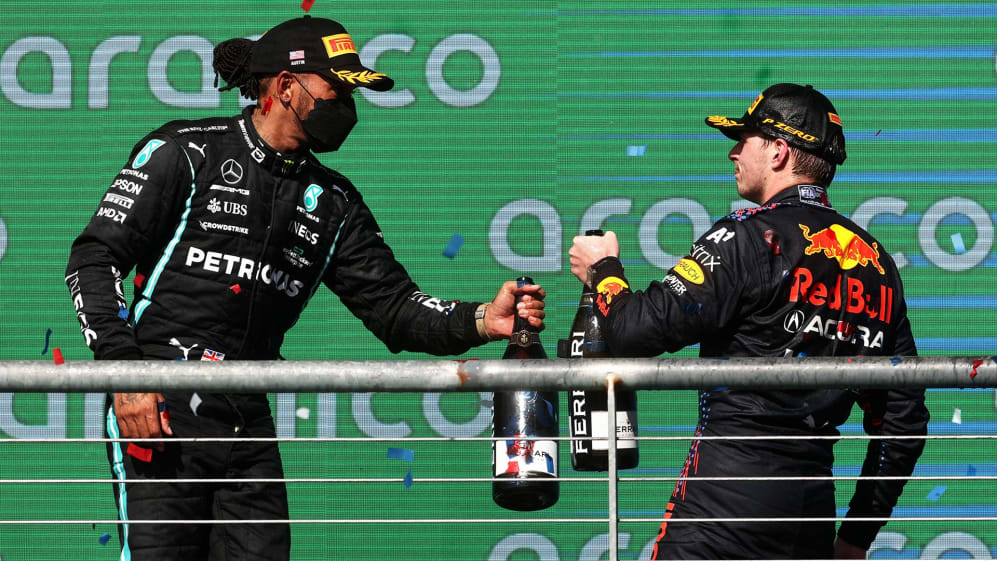 The 2021 championship battle is now heading into the final furlong, with just five races to go until this thrilling season concludes. Currently Max Verstappen has a 12-point lead over Lewis Hamilton, but can the Dutchman maintain that lead and seal his first ever Formula 1 World Championship title – or will Hamilton hit back and take a record eighth crown? We asked our team of contributors, including Hall of Fame F1 journalist David Tremayne, F1's Digital Presenter Will Buxton, and F1.com's Senior Writer Lawrence Barretto, how they reckon it's going to go...
David Tremayne (Hall of Fame F1 journalist) – Verstappen
As I mentioned recently, I think it really hurt Lewis having to take that engine penalty in Turkey, where the speed of the Mercedes ought otherwise to have ensured a victory that he desperately needed. Then losing to Max in Texas was a major blow to Mercedes, given it had been deemed to be one of 'their' tracks.
TREMAYNE: Hamilton and Verstappen's US GP fight only made me more excited for F1's new era
It's dangerous to assume things, especially the way the championship has been unravelling this season, but Red Bull's recent record there suggests that both Mexico City and Interlagos are 'Red Bull' tracks. And it seems likely that Lewis will take another ICE penalty at the former.
I would never underestimate either him or Mercedes, but I am beginning to think after last weekend that they really have a very steep mountain to climb, so my feeling right now is that Max and Red Bull have the edge on performance again and will get it done.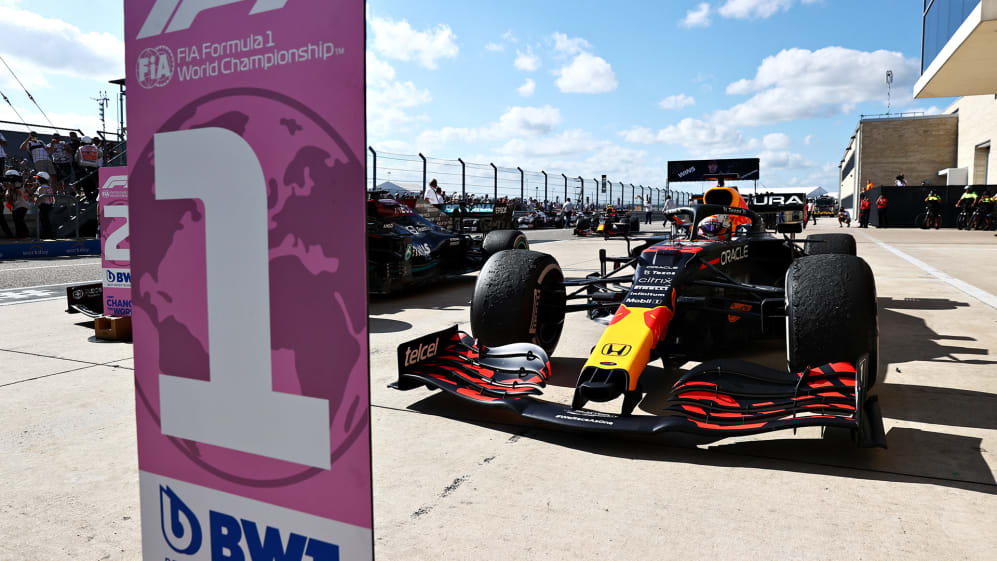 Lawrence Barretto (F1.com Senior Writer) – Hamilton
If Lewis Hamilton had won in Austin, I'd have backed him for the title without hesitation. Defeat in a Mercedes stronghold in Texas has made life significantly harder, especially as the next two tracks in Mexico and Brazil suit Red Bull, largely because they're at high altitude and Honda copes better with those conditions than Mercedes.
But Hamilton is a fighter. He wants that eighth world title more than anything. He has bundles of experience and will be ready to pounce if Max Verstappen has even the slightest of slips, as the pressure builds in his chase for a first world title. It's going to be ever so close, but I still think Hamilton – who will need to be at his very best – is going to sneak it.
READ MORE: PALMER – Why Verstappen's Austin win was such a seminal race for Red Bull's title contender
Will Buxton (F1 digital presenter) – Verstappen
I've felt since pre-season that this would be Red Bull's year, and with five races to go I'm not going to change that prediction now. And while Sergio Perez hasn't quite been able to match the incredible form of his team mate, there's nothing I've seen that leads me to believe the title will be going anywhere other than into Max Verstappen's hands. He's been sensational this year, to the extent that reliability now seems the only means by which he could lose a crown which is his by rights.
And yet it is Mercedes that have the major worries going into these final races, and as Perez finds form it is the mechanical question marks which might stop the three-pointed star from taking constructors' glory. I do expect a split, with Verstappen drivers' champion and Mercedes team winners, but all it takes is one retirement for the balance to swing once again. One thing's for sure, this has been one of the all-time great seasons. One we will remember for a long time.
Mark Hughes (Special contributor) – Verstappen
I think Max Verstappen for the title – not 100% nailed-on by any means, but if you absolutely make me give a prediction, I'll go for Max for the drivers', Mercedes for the constructors'. Why? 1) Because he has a narrow but significant points lead already. 2) I don't see any tracks coming up on which the Red Bull might be troubled in the way that it was in Hungary and Turkey. 3) Lewis Hamilton will surely have to take an additional engine penalty given that his fourth unit will otherwise have to do the donkey work of seven races (having already done two).
But the season has shown us in very stark terms that things can flip very suddenly. Incidents on track, unexpected downturns in competitiveness for reasons only apparent in hindsight etc. So it may be that Hamilton becomes the favourite if you ask one race later – and Max again after that. But right now, pre-Mexico, if I absolutely had to, I'd go Verstappen.
READ MORE: Ross Brawn on the title fight, Perez stepping up at the perfect time, and the rise of F1 in the US
Greg Stuart (F1.com Staff Writer) – Verstappen
The Circuit of The Americas is absolutely Lewis Hamilton's patch, and it would have hurt him and Mercedes to get beaten there by Max. We now face a five-race run-in, with two Grands Prix (Brazil and Abu Dhabi) where Max is the most recent winner, one Grand Prix (Mexico) where Max is a multiple winner (the Red Bull Ring is the only other track he's won more than once at) and two unknowns.
Even allowing for the strength and depth of Mercedes, and Hamilton's superlative talents and experience in these situations, COTA I think marked a symbolic moment. I reckon this could now be Max's year.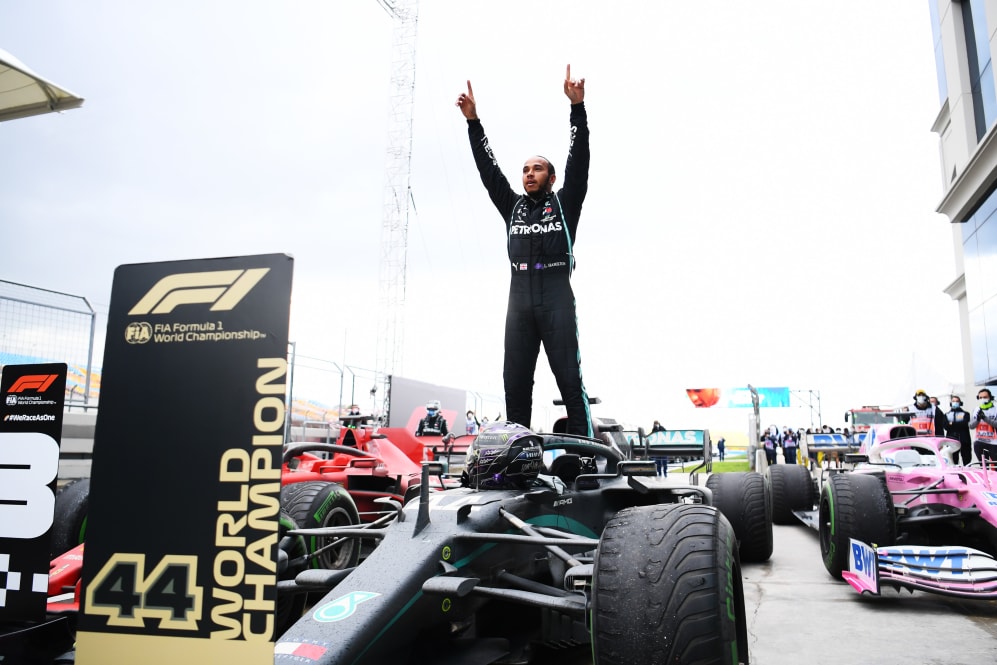 Rob Burnett (F1.com Duty Editor) – Hamilton
I know he didn't win in Austin at a track that was supposed to suit his car. I know he's likely got an engine penalty yet to come. I know the next two circuits are theoretically (and historically) more suited to Red Bull, and I know that Max Verstappen is the most recent winner at Abu Dhabi.
And yet... despite all that, I still feel Lewis Hamilton can pull this off. For starters, a 12-point gap is hardly unbridgeable when there are 133 still up for grabs – just one DNF for Verstappen and things could suddenly look very different. Secondly, the notion of more of the upcoming tracks suiting Red Bull may well be valid, but it's hardly conclusive in this topsy turvy season we're having. And finally, there's the Hamilton factor. No one knows how to win better than him, and you can bet your bottom dollar that he'll leave no stone unturned in his quest to take that record eighth crown.
LISTEN: The F1 Nation crew on that tense tussle in Texas, and what it means for the title race
Chris Medland (F1 Journalist) – Verstappen
I've got to admit, I really want to say Lewis will win it because that was my pre-season prediction and I like being right, plus every time you think you know which way this season is going, it seems to instantly head in the opposite direction.
But in the spirit of trying to be right, it's hard to look past Max now. Only four times this season has he failed to finish in the top two, and all four occasions were either out of his hands (Baku, Budapest) or incidents with Hamilton (Silverstone, Monza). He just hasn't had an 'off' weekend in that sense, and I think he's just as likely to add five more top-two finishes, which will make him very hard to beat.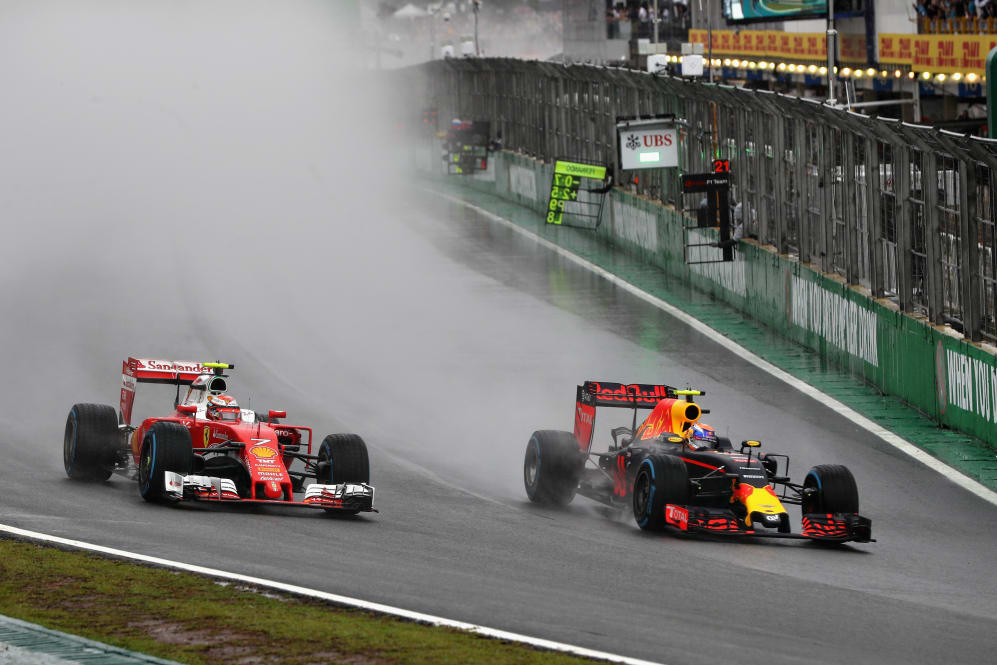 Samarth Kanal (F1.com Staff Writer) – Verstappen
I said it would be Hamilton but now it looks like Verstappen will win the title. His car looks more reliable, more pliable and more suited to the coming circuits, while Verstappen himself has taken it up a notch recently. The US Grand Prix swung it for me: Verstappen ended a run of Mercedes pole positions at that circuit after his team turned it around from Friday practice. On Sunday, the Dutchman put in his most assured performance since Austria. That was a championship-worthy drive.
Not that Hamilton is driving badly, of course. The Briton gave it everything in the US. But with Mexico and Brazil up next, he is staring at an uphill battle.
READ MORE: High stakes at high altitude – Is Mexico City going to be a 'Red Bull track' again this year?