Feature
The rise of Japanese racing sensation Yuki Tsunoda – as told by the man himself and the key figures in his career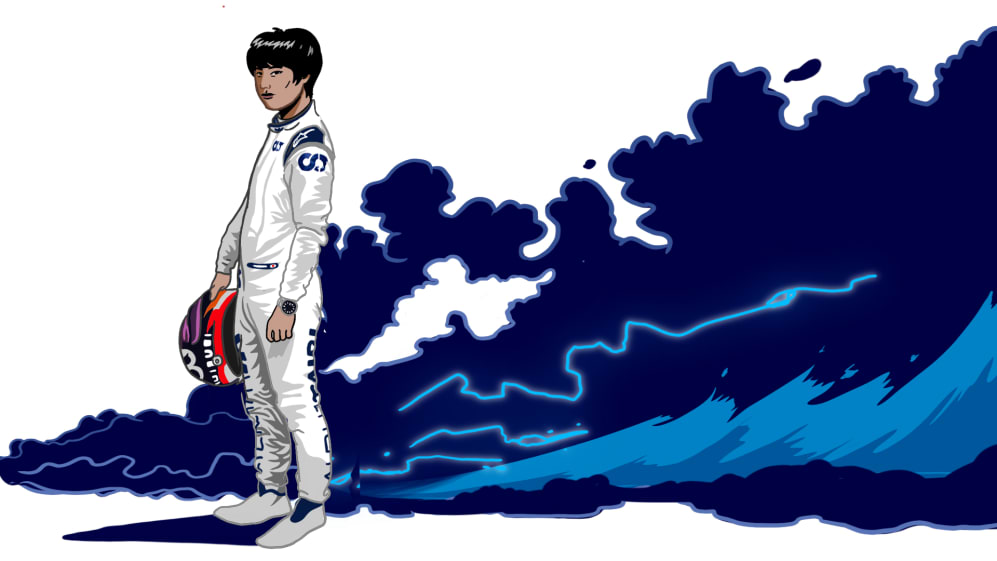 Yuki Tsunoda has the potential to be a star. Red Bull believe it. Honda believe it. AlphaTauri believe it. The 5ft 2in Japanese driver made quite the splash when he scored points on his debut, staying true to his aggressive brand of driving. It's been trickier since then, but in recent races, the 21-year-old seems to have turned a corner. As he closes in on completing his first full campaign in Formula 1, we speak to those who have worked with him through his career up till now – plus the man himself…
It's 2016 and a 16-year-old Japanese driver has been parachuted into the competitive F4 Japanese Championship for a one-off appearance. In a field of 31 drivers, fresh-faced Yuki Tsunoda sweeps to a podium with a stunning drive to second. A little smile stretches across the faces of Honda management. Tsunoda didn't say much off track – but he was making a din on it. And that's all that mattered to Honda. Test one complete.
From there, as part of the Honda Dream Project (the Japanese manufacturer's young driver programme), Tsunoda kept on delivering. He won races in his first full season and ended the year third. Then he won the championship the following year, winning five of the opening six races – many of which were witnessed by Honda motorsport boss Masashi Yamamoto.
This was crucial, because when Red Bull Motorsport Adviser Helmut Marko's name popped up on Yamamoto's phone – the two spoke regularly as there was a cooperation in place between the two entities – Tsunoda's name was fresh in his mind.
ANALYSIS: Why AlphaTauri have kept faith in Gasly and Tsunoda for 2022
Marko asked Yamamoto if he had anyone fast. Yamamoto gave him three names, including Tsunoda. Marko kept an eye on their data – and watched them in action from afar – and one of them stood out. Tsunoda got a call and an invite to test an F3 car at Hungary's Hungaroring. And the rest, as they say, is history.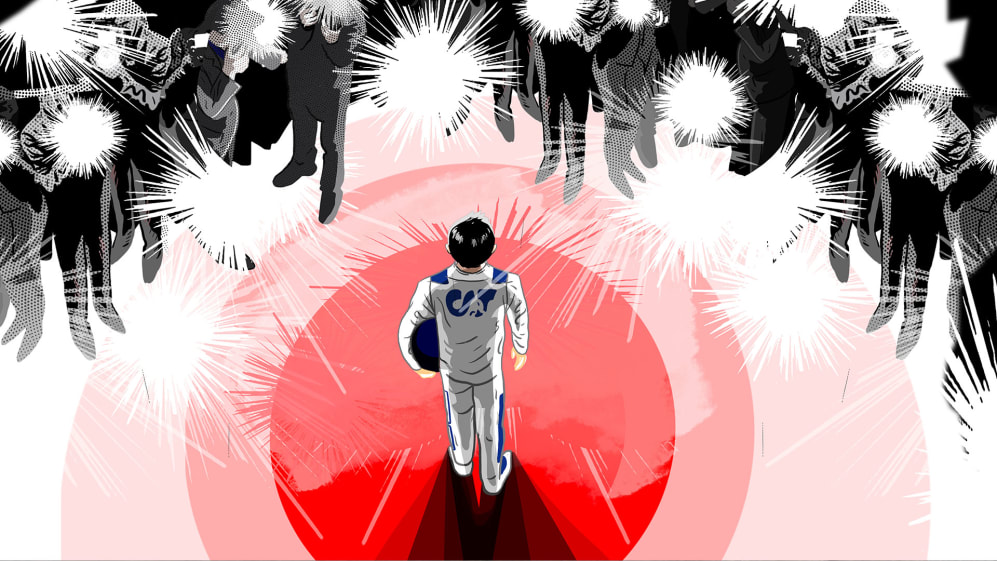 The first foot in the door
Budapest's Hungaroring is a favourite testing venue as its tight-and-twisty layout makes it very busy for a driver – with no long straights to catch a break. That makes it useful for a team to evaluate a racer's potential. Robert Kubica ran for Renault there before making his shock F1 comeback after severely injuring his arm and Tsunoda ran there with F3 team Motorpark. And he proved to be quite a hit.
Helmut Marko, Red Bull Motorsport Advisor: "He was immediately competitive, especially in the fast corners – he was better than any drivers that were there. I check the results. If it looks good, then I have a meeting with them. Yuki looked good. We had a meeting. He didn't know the European circuits, so we put him in the Formula 3 championship and the Euroformula Open Championship [in the same year] to give him as much mileage at as many different circuits as we could."
Masashi Yamamoto, Honda F1 boss: "Red Bull included Yuki in their test in Hungary. I remember they were running Dan Ticktum that day. Yuki was there representing Honda. I was very impressed at how quickly he got up to speed. It was clear his talent came very naturally to him. After three days of testing, he had the top time. Speaking to Helmut, he was very impressed, too. We chatted and agreed that F3 was the best place for him, as it was the quickest route to prepare him for F1."
READ MORE: Tsunoda reveals why he was surprised to be kept on at AlphaTauri for 2022
A driver like no other
Andreas Jenzer's phone rang in late 2018. It was Marko. He had a driver that he wanted to place at Jenzer's GP3 (that would become F3) team. This wasn't unusual. The two had had a relationship for five or six years, with Jenzer having run juniors such as Michael Ammermuller and Colin Fleming previously at Marko's request. The call was to the point. 'I have a Japanese F4 driver for you. He's Japanese champion. He will be supported 50% by Honda, 50% by Red Bull. Send me a contract.'
Andreas Jenzer, founder of Jenzer Motorsport: "We signed a contract with Yuki and he turned up for the first time at Yas Marina on the Monday after the 2018 Abu Dhabi Grand Prix. We invited him to come to the F1 race to see the weekend with the team but he said, 'No, I can't come.' I asked him why, to which he replied: 'Ah, Mr Jenzer I'm not really interested too much in motorsport. I enjoy driving, I enjoy working with the mechanics and engineers, but watching racing is boring for me.'"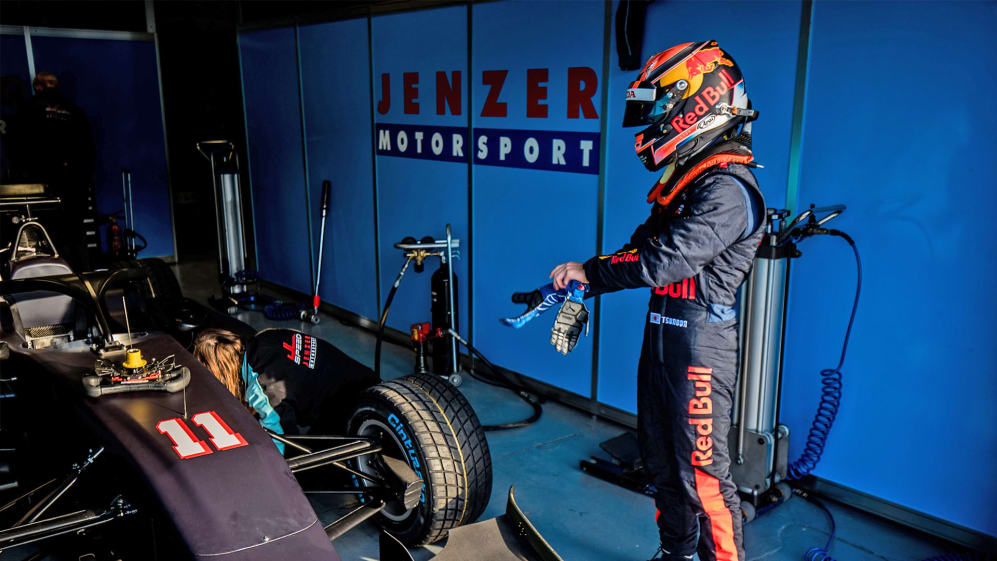 Tsunoda got a lot of mileage in 2019, racing 16 times in F3 with Jenzer, where he found his feet mid-season and secured his first win in round 14 on his way to ninth in the drivers' championship. In between, he completed 14 races in the Euroformula Open Championship, where he ended the year fourth. His performances were making others, including his future boss Franz Tost, AlphaTauri Team Principal, take notice.
Franz Tost, AlphaTauri Team Principal: "I was impressed by him in F3. He really did a fantastic job, because to come from Japan to Europe, it's a completely different culture, he did not know the racetracks, he did not to know the car. Taking all these different factors into consideration, he did a fantastic job. From the beginning onwards, he was very competitive and he also won races in his first year. This was impressive. His pace in the wet was particularly strong, too."
READ MORE: Tost predicts Tsunoda will need '3 years' to become a fully developed F1 driver
Marko approved of Tsunoda's efforts and triggered a move up to Formula 2, one step away from F1, with Trevor Carlin's renowned outfit. Like in F3, it took Tsunoda some time to get used to his new surroundings, but from the halfway point, he found his groove and his consistency improved dramatically. Marko had set him an ambitious target of finishing in the top three – and he met it.
Trevor Carlin, founder of Carlin Motorsport: "I first saw Yuki at the end of 2018, at the GP3 test in Abu Dhabi. He was in the garage next door to us and I kept noticing him going to the top of the timesheets. I thought to myself, 'Who is that kid? He seems pretty tasty' and that's all that I noticed. Then I watched F3 and I could see he seemed to be punching above his weight. He had some incredible races, a real feisty racer. Then Helmut came to see me in Spa at the end of 2019 and said he had a driver for me. I assumed he meant Liam Lawson or Juri Vips or someone like that. But he said Yuki Tsunoda. I said, 'That is fantastic, I'm really interested.' We shook hands and did the deal there and then."
Marko: "We then put him in F2 because I was convinced he was ready for it. He was unlucky with some technical problems Carlin had. There were some comings together and on the radio, he only used bad words! Nobody recognised him initially. During the championship, they were all talking about Schumacher, but Yuki was the faster one. It was clear we should put him in F1. And in Bahrain, on his debut for AlphaTauri, straight away he was there."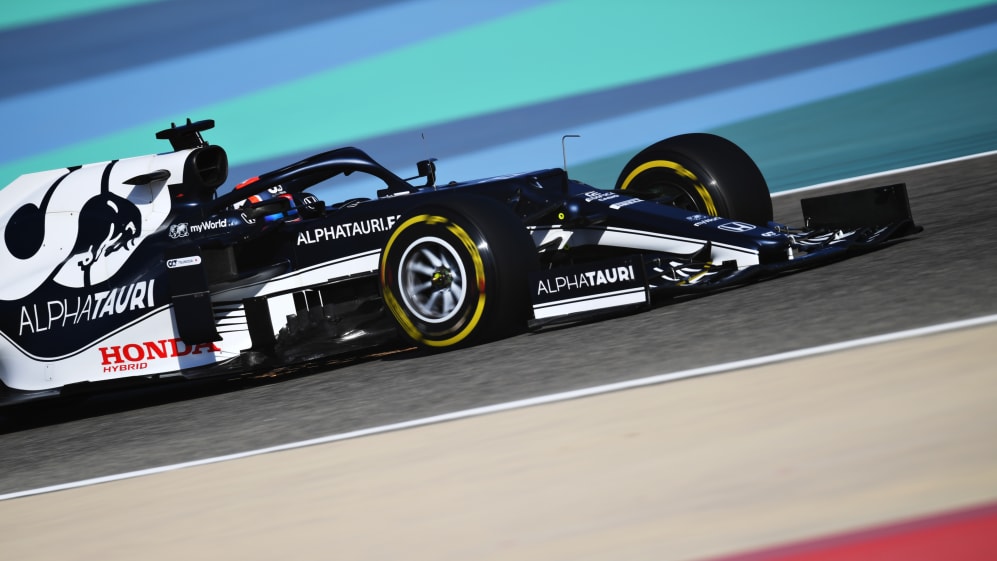 Driven to succeed
When Tsunoda made it over to Europe, his F3 boss Andreas Jenzer set him up with a flat near their base in Switzerland – and paired him up with his new dedicated performance coach Dan Sins from the well-renowned coaching organisation Hintsa Performance. They spent most of their time together, so they could focus hard on getting Tsunoda into shape. When he arrived, he weighed around 45kg and needed to strengthen himself in order to handle an F3 car.
Jenzer: "I've worked with young drivers a lot and with a lot of them, you had to force them to train. With Yuki, you never had to force. He saw the benefit of it. He was a very hard worker. Yuki lived by himself, but he was not a driver who was sleeping in in the morning. He was always enjoying the Switzerland summer, out cycling around lakes or running in the mountains. He pushed hard."
Yamamoto: "Yuki is taking this opportunity very seriously. There's no time for him to rest. He's very focused on doing the best job. In F1, he has to be always focused and always test himself. Every week, he is training or doing something to be better."
READ MORE: Tost explains Tsunoda's move to Italy as he backs AlphaTauri rookie to deliver 'fantastic races' in 2021
In his short time in F1, it has become clear that besides driving a Grand Prix car fast, Tsunoda loves two things: food and gaming. The former highlights the joy of eating, the latter makes clear a competitive streak that has a positive impact on his day job and his utter commitment to get the best out of himself.
Carlin: "I don't think the pressure of being Japan's best hope in F1 weighs heavy on his shoulders at all. I think he just thinks this is what he's been put on earth to do – and he's going to do it. It's not pressure on his shoulders, it's just frustrating [for him] when he doesn't deliver, because he really thinks he should be.
"We take a small simulator to each circuit for our F2 guys. Yuki would spend an awful lot of time on it. He would do 100 laps of the track on the sim before practice and another 50 before qualifying. So the preparation he did was pretty awesome. He just loves driving. His team mate Jehan [Daruvala] would go on and set a time. Yuki would beat it. Then Jehan would beat it. They would spend all their downtime trying to beat each other's time. It was good fun. If they crashed, there was lots of banter and stuff. He was a great part of the team."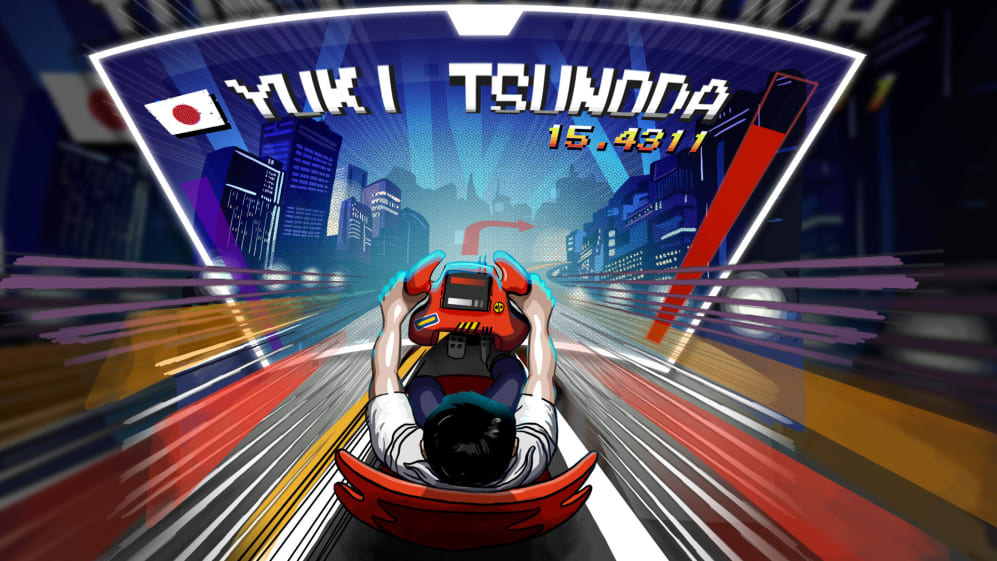 Learning the hard way
Tsunoda isn't afraid to make mistakes. In fact he likes to make them because it proves to himself that he's found the limit. He wants to go fast all the time. It's the way he's always learned, and it's proven to be a successful strategy. But he's in the big leagues now. Each time he makes a mistake, slips into the barrier or spins, the eyes of the world are on him. Every error is magnified and scrutinised and therefore the pressure increases. It's harder, then, to bounce back – but with every passing lap, he's finding a way forward.
Jenzer: "Yuki learns things himself. If he makes a mistake, he knows it was a mistake. He doesn't need an engineer to tell him 'you need to brake later, apex earlier'. The only thing Yuki needs is help organising things outside of the car, like making sure he's eating properly, hydrating, training. But as a driver, in the season, it was only about explaining how things worked and how Pirelli tyres are working. Other than that, he wanted to burn his hands, learn himself.
"When he made a mistake, you need to leave him alone for quite a while because he was so annoyed about himself that he was making mistakes. I remember one briefing, when the car was not capable of getting pole, I said to him we would be happy with P5. When we left the briefing, he followed me, and he stopped me and said, 'Andreas, never again tell me you are happy with P5. You don't need to tell me you're happy with P5 or P8. You only have to tell me you have to be on pole, to be P1, you have to push me to be the best, to win.'
"He wasn't happy with P3 or P5. He wanted to win. When he was angry, he was most of the time angry about himself when he wasn't performing the way he thought he should be performing."
READ MORE: Tsunoda opens up about angry radio outbursts as he admits 'I was fully out of control'
Carlin: "The biggest thing with Yuki is that he's very naturally talented. Every car has different nuances and special tricks to go fast. Our engineers explained what he needed to do and the great thing about him is that he just goes out and does it. He applies instructions very well. When you have a driver like that, the whole job becomes much easier, as you can keep suggesting little things on different tracks and if he always does it, you know he'll always be fast.
"Nine times out of 10 the car was pretty good at most of the tracks we went to so he could focus on what he was doing and didn't have to worry too much about the engineering. His approach is all or nothing. He pushes on. He's maximum attack. He approaches every race with the view he's going to try and win it. If you don't have that approach, you're in the wrong job."
Marko: "I told him it doesn't make sense to always be pushing in Q1 and risk crashing when you have a car capable of getting into Q3. What is the point? You just have to go through to Q2. You don't have to be fastest. He has to be more technical and attack when it's necessary, not every lap."
Masamitsu Motohashi, Chief Engineer at AlphaTauri: "When he started to learn how F1 steering switches work, which are very different to F2 and very complex, what was unique about him was that not only did he learn a lot about it quickly, but he also made changes himself. He speaks a lot with our engineers, in very deep detail, he gives good feedback and we think he's at a very good level already."
Yuki Tsunoda: "In F3 and F2, I only had one year to race. I was pushing quite a lot and racing on lots of tracks for the first time – I learned quickly. I'm doing the same thing as F1. I try to learn from every session. Every session and every race week I learn a lot. When a track is new for me, I always have to start from scratch. But I feel like I'm improving lap by lap, detail by detail."
READ MORE: 'My dream is to be world champion' – Yuki Tsunoda on his F1 ambitions and impressing Helmut Marko
Tost: "Yuki is heading in a good direction. His driving style belongs to the modern driving styles – and he knows what he wants. He doesn't like so much a car that understeers. He doesn't like it when the car at the apex is washing out. He doesn't care so much about the rear of the car. Everything he has shown so far is positive. Of course he should not crash – you say this to any driver. The crashes – I call it the crash period – it's part of the learning and development process."
Fitting right in
Ask anyone in AlphaTauri about working with Tsunoda and they will tell you he's an absolute pleasure to have around. He's built up a great relationship with team mate Pierre Gasly already, and Carlin said he and Jehan Deruvala got on brilliantly when they were team mates in F2. The 21-year-old lights up a room when he walks in, and while he likes to have fun, and isn't afraid to say what he thinks, when it comes down to business, there's no messing around.
Motohashi: "He's very chatty – and gets on very well with his engineers. Their relationship is very different depending on the situation. When they eat together or speak together, there are many conversations about Formula 1 and technical things – but also about private things."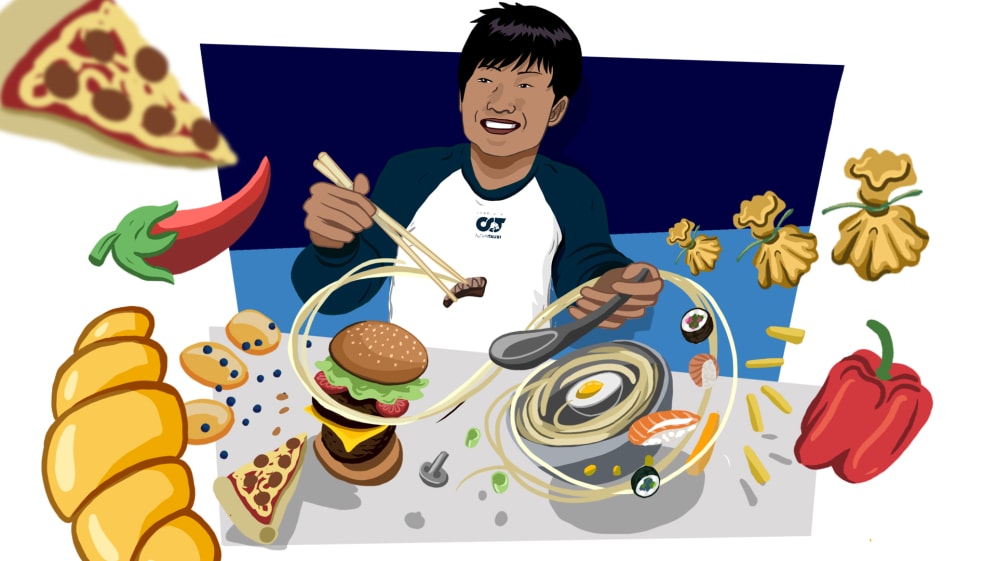 Yamamoto: "When he's not in the car, he's just like any 21-year-old and talks about things like gaming. But when he talks about F1 or doing his job, he becomes very serious. He knows what he must do to succeed. I believe he is very mature for his age. He has experienced many different series very quickly, so it's no surprise he has matured quickly."
Marko: "Everybody likes him because he's funny, which is nice, but what you need is consistent speed. That's what is important. We must make sure he isn't becoming the clown of F1 and that he focuses on being the best driver. We believe he has enormous potential. From Austria [race nine] he was already faster than [Daniil] Kvyat so the decision to promote him was right. He's so young. He has a lot to learn."
READ MORE: Tsunoda reveals Red Bull asked him to move to Italy in a bid to improve his form with AlphaTauri
Carlin: "His English got better as the year progressed and by the end of the year it was pretty good. Initially, he was a bit shy and quiet but that was down to the language barrier. By the last half of the season, the engineers, mechanics – the whole team – all had a load of fun with Yuki. We all got on. We were larking about all day long really."
Tsunoda: "From the beginning, AlphaTauri has been a team that suits me. They have been really friendly since the first test in Imola. They are always chatty, and for me, that works well. I love all the guys in our team. That's why it feels more of a shame when I make a mistake. When I do that, I say sorry. My focus is on building up the relationship between myself and the team. I just need to get them the results they deserve."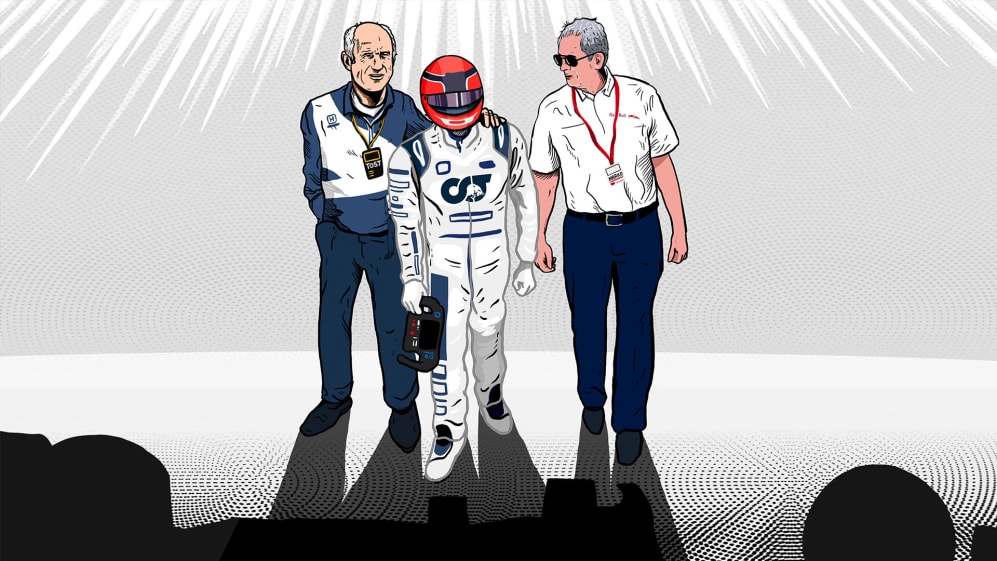 THOSE radio communications
Tsunoda announced himself in F1 in quite some fashion – not just by scoring points on debut but with his rather, er, fruity radio messages. In the early races, we often heard his engineer telling him to "calm down" after an expletive-filled rant but they have started to reduce in frequency, the Japanese admitting that staying calm was his weakness. And that explains why such shouty radio messages have been a feature through his career.
Jenzer: "His team radio was an absolute disaster at the start with us. I'd say he has calmed down at least 80% now to what it was. When it got bad, we said, 'Okay, we unplug the radio, focus on driving.' We always said he should use the energy from his temper for driving the car, not for shouting at people. He was too emotional on the radio and struggled to control his frustration. But it improved."
Motohashi: "I think his passion towards F1 comes through the language he sometimes uses on team radio. Maybe being a bit gentler might be nice! I should say he's not like that all the time, it's just on team radio when the visor is down. Other times, he's very cool."
READ MORE: Gasly left 'wondering why' he missed out on Red Bull seat for 2022
Yamamoto: "The radio shows his passion. He's very straight with his emotions, which is understandable. But he's also a driver who needs to lead the team, so he must think about how team members feel when they hear the radio. I've spoken to him about it – and I think he has taken it onboard. He's still very young. It will come with experience."
Marko: "His language isn't very Japanese. It gives him bad publicity back in Japan. I'm not sure if he knows the meaning."
Carlin: "Yuki would get angry and frustrated but very quickly get over it. The biggest thing we saw, and you're seeing a bit in F1, is that he gets wound up by people who block him, cut him up, or drive badly on track. It really annoys him and that's when he vents on the radio. Then there was chat about other drivers, to which we would say, 'Okay Yuki, we'll talk about it in a minute. Stay focused.' He didn't have quite the drama he seems to be having on the radio currently."
Tsunoda: "I feel a lot of regret. I always try to control what I say, but sometimes it's hard. I am pushing hard. I always want to improve."
GALLERY: Check out the special US GP helmets from Ricciardo, Tsunoda, Alonso, Norris, Russell and more
Tost: "You can say to him, 'Please don't say this, it's not good for your image, it's not good for the team, be quiet' and then he closes the visor, sits in the car, has a problem for whatever reason, and he gets upset. People must understand this is an F1 car. There must be an aggression from the drivers, it's not just rolling around. They must have this adrenaline otherwise they can't show this performance. I will request him not to do it. He can shout to himself and not switch on the radio. It hurts him, and it hurts the team."
A pattern has formed in Tsunoda's career whereby he starts a new championship slowly with a sprinkling of mistakes, before tightening his approach and adapting to his surroundings. That seems to be the case in F1, too, with Istanbul and Austin signalling something of a turning point. He's certainly calmed down significantly, too, with his radio tirades now few and far between – and has achieved what many other drivers have failed to do in getting Red Bull to give him more time.
The challenge now is to make the most of the opportunity to deliver not only Red Bull, Honda and Japan's lofty expectations but – more importantly for him – his own relentless target to win at everything he does.