Feature
F1 SILLY SEASON - Who will Daniel Ricciardo race for in 2019?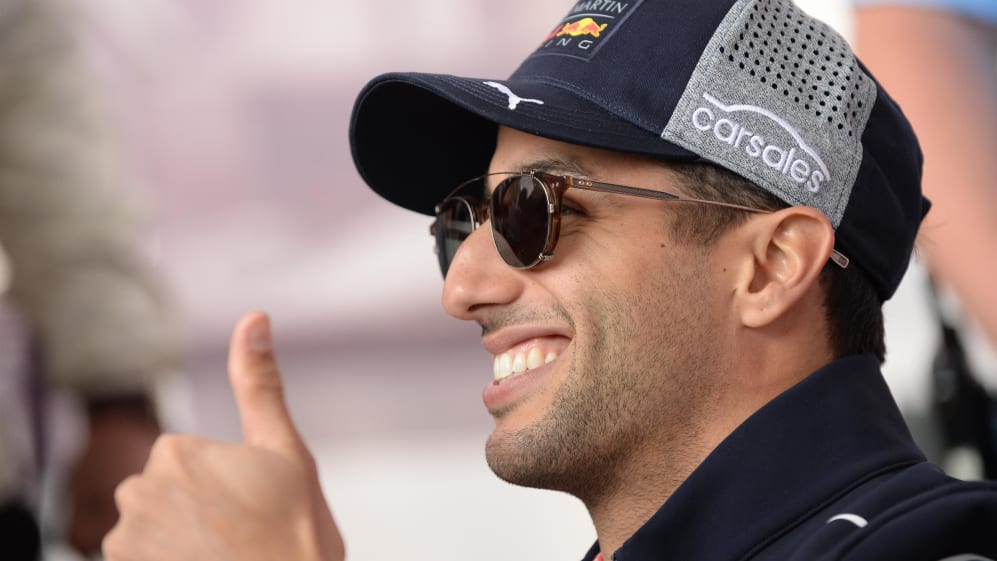 The F1 silly season is rapidly approaching, and there's one driver whose name will dominate this year's discussions: Daniel Ricciardo. The Australian is a man with options. Red Bull want to keep him - but he has also been linked with moves to Mercedes and Ferrari. And Renault have been interested in the past too. So where will he end up? Lawrence Barretto takes a look at the possibilities…
Option 1 - Commit to Red Bull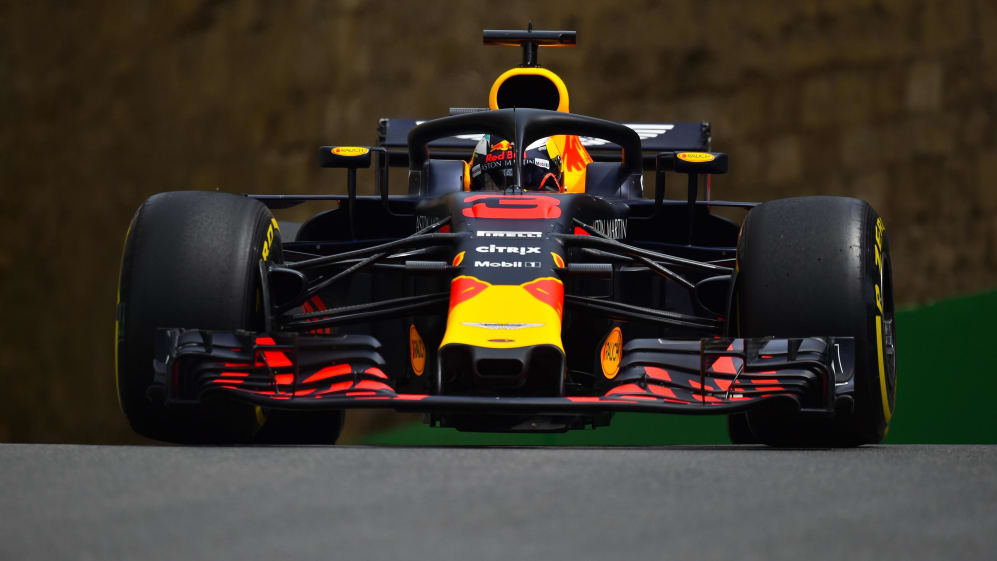 Ricciardo has been part of the Red Bull family since 2008. He has a lot of respect for them. They were the ones that helped him into Formula 1, and who provided him with the machinery to clinch his first F1 win. In 2016, he showed loyalty, despite interest from elsewhere, by committing to them until the end of 2018.
But he knows his next move is important. He feels that deal will cover the peak years of his career. Make the right call and he'll likely give himself his first genuine shot at the world championship. Get it wrong and his dreams of lifting that trophy aloft could move even further away.
Sticking with Red Bull offers stability. He knows the team well and he has proved he can win in their cars. He also knows the team believe in his ability. What's more Red Bull have also built a very strong chassis this year, and with more rule changes coming next year they are more adept than most at responding.
But the team's openness to let Ricciardo and team mate Max Verstappen race, whilst admirable, can lead to incidents like in Baku and could yet compromise a title challenge – for both of them.
There's also the Verstappen factor. He's an important part of the project, having committed until the end of 2020. In looking to persuade Verstappen to stay, team boss Christian Horner suggested he could build a team around him.
Ricciardo does not believe Red Bull are favouring Verstappen but does he feel he can win the title while Verstappen is there? The way that dynamic evolves over the next few races will surely play a key part in the Australian's decision-making.
There is also the uncertainty over the team's engine supplier beyond this year. Their relationship with Renault has been fractious and may not continue. Red Bull are evaluating switching to Honda power, which has been less than impressive since returning to F1 in 2015. Does Ricciardo want to risk two more years of struggles?
The Honey Badger says he has yet to make up his mind, but right now, staying on at Red Bull looks far from certain.
Chance of happening - 37%
Level of risk for Ricciardo - Low. Staying put in a comfortable environment would be the easy thing to do.
Potential team mate - Max Verstappen
OPTION 2 - Move to Mercedes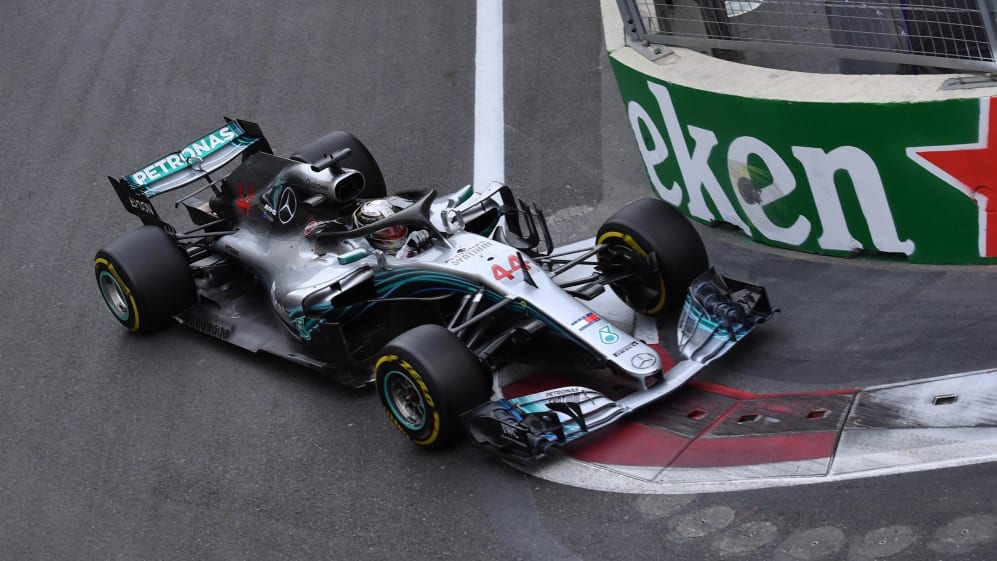 Who wouldn't want to drive for a reigning four-time world champion team? But Ricciardo himself knows how quickly things can change. He joined Red Bull on the back of the same run of success – but has not come close enough to having a car capable of putting him in the mix for the top honours since.
A move to Mercedes in 2019 would be more of a gamble than if he had made it in the last few years, as they no longer appear to have the best car on the grid. That honour currently seems to rest with Ferrari. However, the Silver Arrows still have arguably the best engine in F1 and have shown time and time again in the turbo hybrid era how capable they are of winning.
Ricciardo has spoken about wanting to partner Lewis Hamilton, as he's the best performing driver on the grid. The challenge may faze some, but Ricciardo appears undaunted by the prospect.
When asked by this journalist late last year for his reaction to Ricciardo's comment, Hamilton said it would be a "privilege" to partner the Australian. Ricciardo's infectious personality would sit well with the Mercedes brand and he'll certainly get on with Hamilton.
Should Hamilton not sign a new contract or leave in the next year or two, Ricciardo would be a stong option for Mercedes to throw their weight behind for a title tilt, while giving one of their juniors – most likely Esteban Ocon – a chance in the second seat.
But it remains unclear whether Mercedes will be able to hold onto Ferrari or drop back in the way Red Bull did after their period of dominance. Valtteri Bottas' recent form also complicates matters. The Finn has topped our Power Rankings, which shows just how strongly he has performed in the last three races after a wobble in Australia. He's driving himself into a new deal and in the process potentially closing off an avenue for Ricciardo.
Mercedes chief Toto Wolff wants to give Bottas until the summer before deciding how to proceed next year. The Finn is doing a good job so far, but if his form falters as Ricciardo's flies, the Australian might become a more attractive proposition.
However, right now Wolff has said the team are not looking outside the Mercedes family for drivers for 2019, with Pascal Wehrlein and George Russell on their books along with Ocon, Bottas and Hamilton.
A Hamilton-Ricciardo partnership surely would be a formidable and tantilsing prospect…
Chance of happening - 25%
Level of risk for Ricciardo - Medium. Pitting yourself against a driver of Hamilton's calibre isn't easy.
Potential team mate - Lewis Hamilton
OPTION 3 - Sign with Ferrari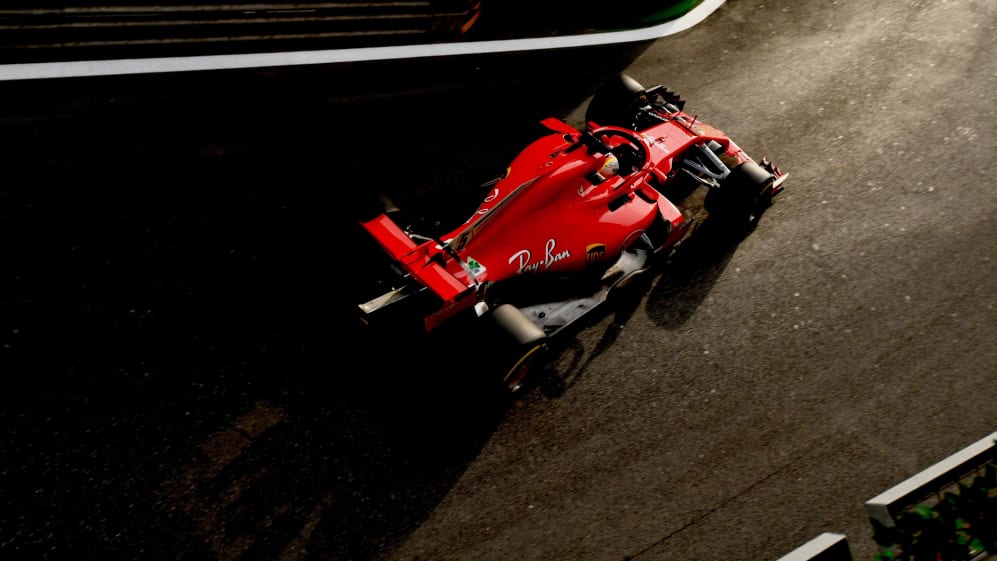 Ricciardo insisted last month that neither Mercedes nor Ferrari had made an approach regarding joining them next season – but he's reportedly been on the Prancing Horse's list of potential replacements for Kimi Raikkonen in the past – and there's a strong chance he's still on there with a view for 2019.
The Italian press are already linking him with a move there, while Ricciardo has said he would have no problem partnering Sebastian Vettel - whom he beat last time they were team mates back in 2014 - if he had the chance to fight for a world title.
The pressure at Ferrari, though, would be huge. And Vettel is well set in that team. The team have traditionally opted to throw their weight behind one driver when it comes to maximising their chances of success. Part of the reason they've kept Raikkonen for so long is that he and Vettel get on so well together, allowing the German to perform at his best and maxise their strategy.
Raikkonen's form will also play a part. The Iceman is driving at his highest level since returning to Ferrari. Combined with an improved chassis, probably the best on the grid at this point, the Italian team finds themselves on top of the constructors' championship. So they may feel they don't need to rock the boat.
Should Ricciardo go to Ferrari alongside Vettel, he would have to accept that he won't go in as top dog, at least initially, and would have to create a run of form that forced the team to throw their support behind him over Vettel. That's no easy feat, but Ricciardo's confidence is such, he wouldn't shirk the challenge.
Chance of happening - 25%
Level of risk for Ricciardo - High. Past history shows us that drivers either sink or swim at Ferrari.
Potential team mate - Sebastian Vettel
OPTION 4 - Gamble with Renault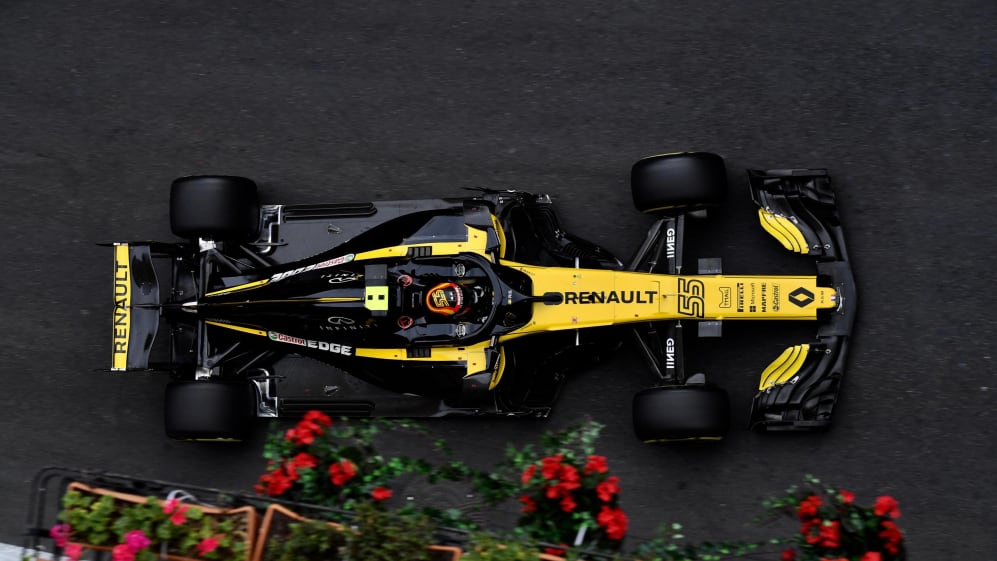 This could be the wildcard. The French manufacturer is understood to have made enquiries into Ricciardo's availability for this season as they searched for a team mate for Nico Hulkenberg, but were firmly knocked back.
If Ricciardo leaves Red Bull, that would likely trigger on-loan Carlos Sainz to return to Red Bull and partner Verstappen, freeing up a seat for the Australian to race at Renault.
It may seem an odd decision, given Renault are not among the top three teams now. But they are on the move. Enstone is coming up to scratch, they are making progress with the engine, the restructured staff are gelling and the car is getting quicker.
Within a few years, particularly if (and when) the budget cap and revised revenue distribution kicks in, Renault will be a very strong prospect – and a driver like Ricciardo, alongside Hulkenberg, would be very a tasty line-up. The Australian would also be backed to the hilt.
A move to Renault is the least likely of the options outlined so far, given their current status, but it would be an immense challenge and could be moulded into the kind of project that could yield the world title Ricciardo so craves.
Chance of happening - 12%
Level of risk for Ricciardo - High. Who knows if Renault's current rate of progress will continue or slow down.
Potential team mate - Nico Hulkenberg
OPTION 5 - Go somewhere else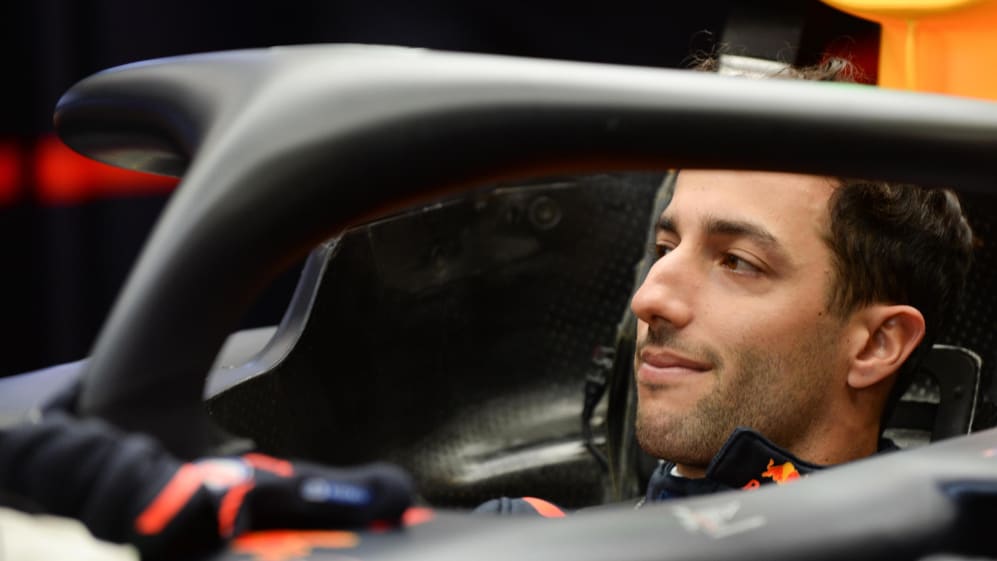 A driver of Ricciardo's abilitiy wouldn't be short on offers from the rest of the grid – Force India, Williams, Toro Rosso, McLaren, Haas and Sauber – but you could argue his stock (not to mention his wage demand) is too high to choose any of them right now.
He may be interested to hear from McLaren, although with F2 race winner Lando Norris already waiting in the wings, space may be limited unless Fernando Alonso decides to call it a day.
There's also the chance he'll leave F1 altogether. The Australian has previously hinted he could pursue a career in NASCAR when he stops racing in F1, but the timing doesn't feel right – he's got unfinished business.
Chance of happening - 1%
Level of risk for Ricciardo - Very high
VERDICT
Stick with Red Bull, chance his arm with another of the top two teams or consider twisting and joining Renault - what will Ricciardo do?
Either one of Red Bull, Mercedes and Ferrari will almost certainly offer a car capable of winning, while Renault represent potential in the slightly longer term.
An intriguing few months await. Ricciardo has said he'll take his time before making a final decision. We should know more around the summer...