'No guarantee Verstappen would have got to the end', say Red Bull as they stand by pit stop decision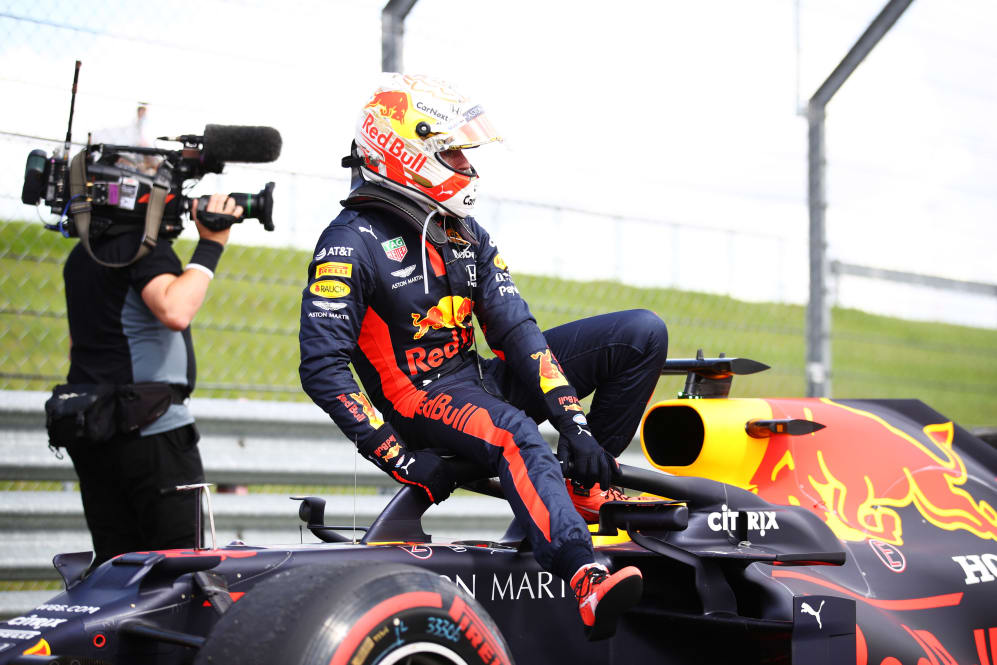 A puncture for Lewis Hamilton on the very last lap of the British Grand Prix almost handed victory to Max Verstappen. And although Red Bull's decision to pit Verstappen two laps from the end ultimately cost them the chance of the win, Team Principal Christian Horner felt that his driver could have suffered the same fate as Hamilton if he'd stayed out, revealing that the Dutchman's front-left tyre had a 'deep groove' when removed.
Verstappen had already benefitted from a puncture for Hamilton's team mate Valtteri Bottas on Lap 50 of 52 of the race, allowing the Dutchman to move up into second place. But with Red Bull worried that Verstappen might be at risk of his own puncture, the team brought him in for soft tyres at the end of that lap, leaving him to go for the fastest lap bonus point.
READ MORE: Hamilton limps to seventh British Grand Prix victory after late tyre drama
But then when Hamilton suffered his own puncture on the very last tour, Verstappen was left to frantically charge after the Mercedes on the final half a lap to try and claim victory – with Hamilton ultimately crossing the line with just 5.856s to spare over Verstappen to secure his seventh British GP win.
So were Red Bull ruing their decision?
"Right at the end there Max was really getting worried about vibrations," explained Horner of the decision to pit Verstappen. "We saw Bottas' puncture and we could see we had a big groove in our tyre, so we elected to pit and put the soft on and try and get the point for the [fastest] lap as well.
"And the tyre that's come off Max's car has actually got a deep groove and quite a lot of lacerations on it as well, so there's no guarantee he would have got to the end of the race."
READ MORE: Hamilton says his 'heart nearly stopped' when tyre let go on last lap
Verstappen – who did take fastest lap incidentally – was heard frustratedly shouting on the radio after the chequered flag, having failed to hunt down Hamilton in time. But the Dutchman was in a more philosophical mood when he faced the media later on.
Asked whether he should have stayed out to try and secure the victory rather than pitting, Verstappen replied: "Yeah, but I could also pick up a puncture and then you lose a lot more. That's the thing, it's always so easy to say afterwards that you should have just continued but who would have said that Lewis would have got the puncture? Normally, how often does this happen? Normally never.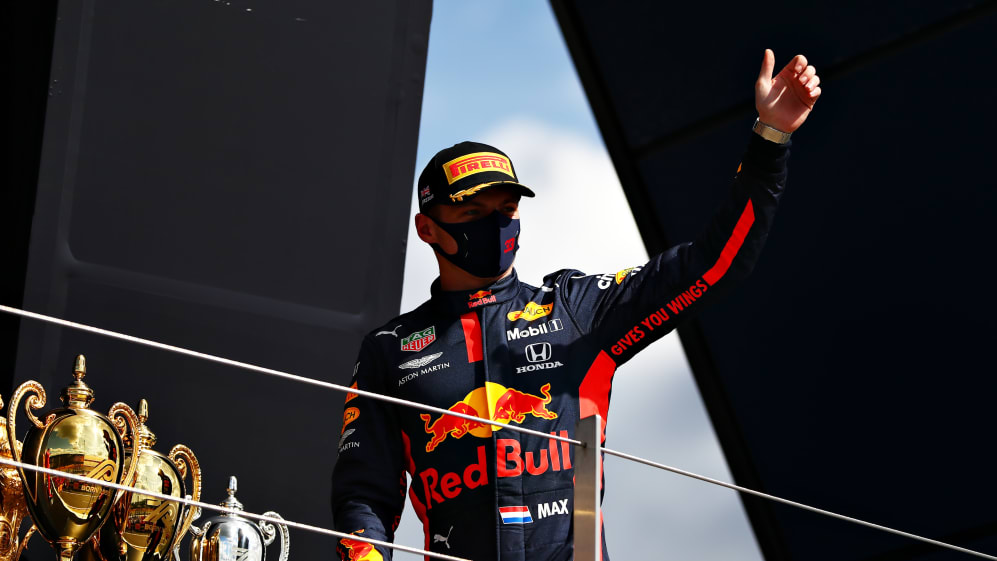 "So I don't regret anything, I think we made the right decision, but like I said, it's easy to comment afterwards but you don't know at the time, and we felt that was the right decision and I still think it is the right decision.
"[Mercedes] were also the deserved winners," he added. "It's not like I'm sitting here upset or disappointed to be second. Normally we would have been third."
Verstappen's P2, on a day when Bottas failed to score after eventually coming home 11th, meant that the Red Bull driver moves to within six points of his Finnish rival in the drivers' standings. Meanwhile, Verstappen's team mate Alex Albon was forced into recovery mode in the race, after colliding with the Haas of Kevin Magnussen on Lap 1, with Albon eventually clawing his way back to eighth by the flag.