Feature
DATA DEEP DIVE: Did the double-stack cost Russell a top-5 finish in Japan?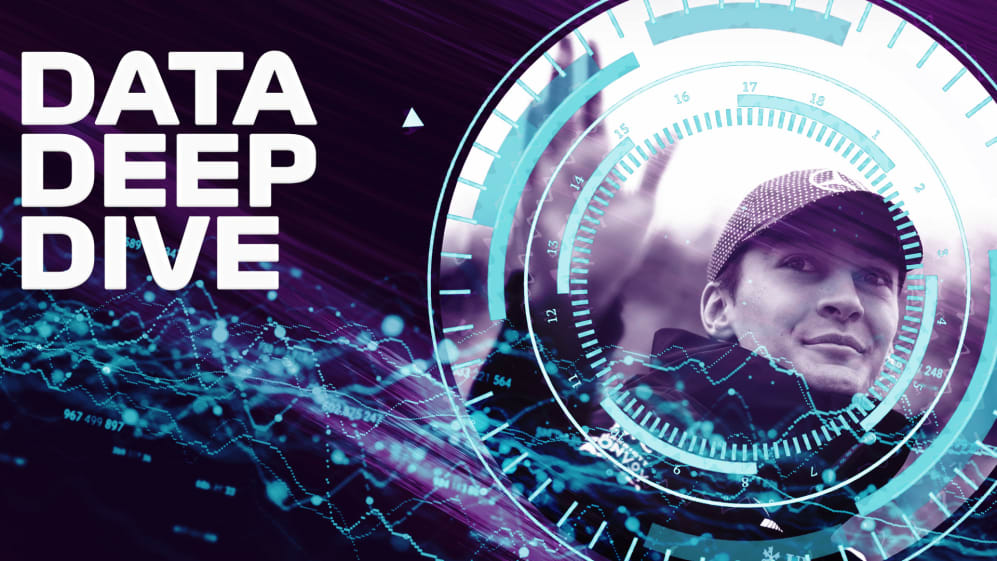 Mercedes' George Russell finished outside the top five for only the second time this season after a disappointing Japanese Grand Prix – but was he compromised by Mercedes' strategy at Suzuka?
Russell has had an impressive debut season with Mercedes, beginning 2022 with nine consecutive top-five finishes before retirement at Silverstone, which was then followed by another six-straight top fives – of which four were podiums. In Singapore, he finished 14th, and in Japan he took P8 – but could he have had a better result with a different strategy?
Qualifying woes
Russell qualified eighth in Japan as he said that his Mercedes W13 was not "slippery" on the straights – drag costing the Silver Arrows as Russell fell behind the Alpine drivers and Lewis Hamilton qualified between them in sixth.
READ MORE: Mercedes drivers say their 'weakness was truly exposed' in Suzuka qualifying after taking P6 and P8
Our 'ideal lap' analysis (graph below) implies that, if every driver strung together their fastest three sectors in Q3, Hamilton and Fernando Alonso may have been able to out-qualify Esteban Ocon, but Russell might actually have fallen to P9 on the grid behind Lando Norris.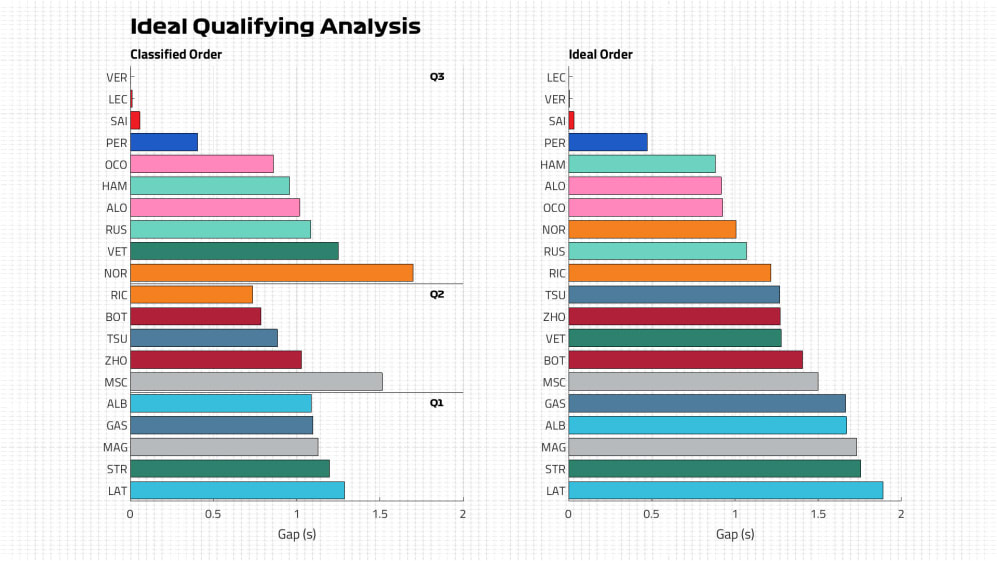 Pit lane loss
Russell ended up finishing eighth on Sunday, behind the Aston Martin of Sebastian Vettel and the Alpine of Alonso, and the Briton said Mercedes needed to "review" what they could have done better in Japan. He said it had been a "difficult double-header" as he left Singapore and Japan with just four points to his name.
"We need to review what went on," he said after the race. "I was right behind Lewis and double stacking, I was just going to lose all the positions. [There's] not really much more to say, it was a very frustrating afternoon.
"[I] probably could have fought for P5. It was quite enjoyable out there making some good overtakes but we need to sit down with the team and see what we could have done better because I think that was probably at the time not the right thing to do."
So was he right?
Well, the Lap 7 double-stack pit stop, in which Russell was pitted for intermediate tyres behind team mate Hamilton, did cost the #63 driver considerable time. He spent 28.7 seconds in the pit lane compared to Hamilton, who spent 25 seconds in the pit lane. Russell therefore lost nearly four seconds in the pit lane and it's estimated that he lost another six seconds as others who had pitted earlier made gains on intermediates.
Without that delay of 10 seconds, Russell might have only lost two positions to Lando Norris and Nicholas Latifi, instead of three as Yuki Tsunoda also jumped ahead of him.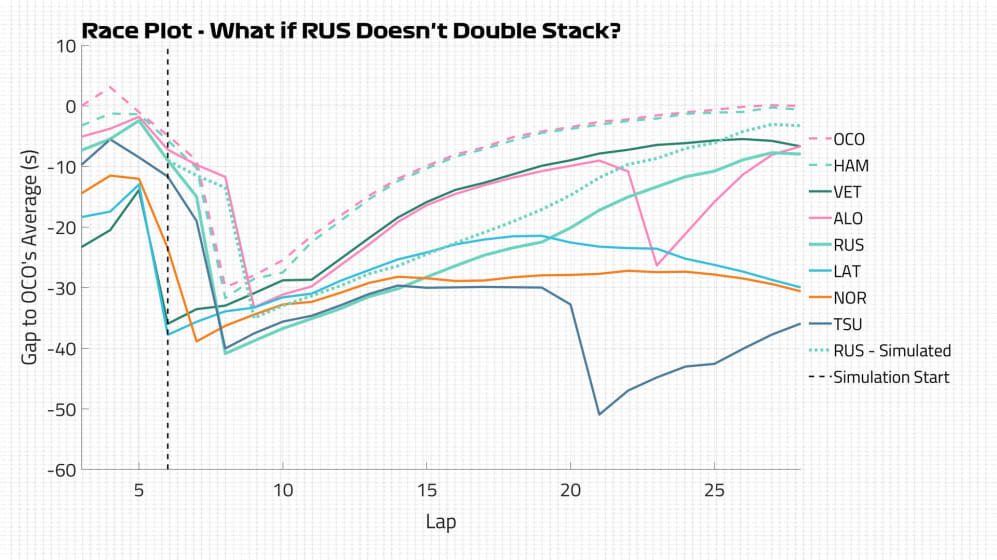 With a fresh tyre advantage, Russell could have passed Norris and Latifi, and, according to our race trace, passed Alonso for P7 when (and if, in this case) the two-time champion pitted a second time on Lap 22.
Russell could have passed Vettel by Lap 25 and opened a three-second gap to Vettel and Alonso with, by our estimations, a maximum of P6 on Sunday.
So according to the data, he could have achieved a better result – but the top five would still have been beyond him.
WATCH: Verstappen's joy, Russell's frustration and confusion over tyres - it's the best team radio from Japan
2022
Drivers' standings after Japan
POSITION
POINTS

4

George

Russell

Mercedes

207

5

Carlos

Sainz

Ferrari

202

6

Lewis

Hamilton

Mercedes

180