De Vries opens up on his friendship with 'very supportive' Verstappen ahead of full-time F1 debut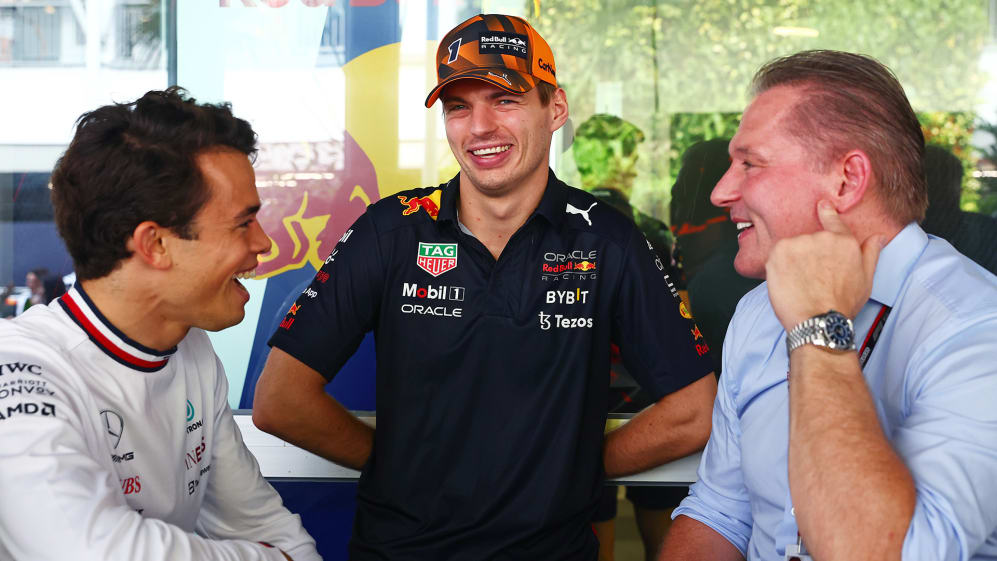 Nyck de Vries will have at least one ally on the F1 grid when he contests his first full season in the sport in 2023, as he and fellow Dutchman Max Verstappen have been firm friends since they were kids on the karting circuit.
De Vries is preparing to step up to a full-time seat with AlphaTauri following an impressive substitute performance for Williams in place of the unwell Alex Albon at this year's Italian Grand Prix – his F1 race debut.
BEYOND THE GRID: 'The phone just kept going' – De Vries details his whirlwind rise from super-sub to full-time F1 seat
Out-qualifying regular driver Nicholas Latifi, before bagging points at the first time of asking, De Vries lined up alongside Verstappen on the fourth row of the grid at Monza, due to the Red Bull driver taking a power unit penalty.
Asked about that all-Dutch experience and his relationship with Verstappen during an appearance on F1's Beyond The Grid podcast, De Vries explained: "We've known each other since we were kids. We've grown up in the same era of racing. We – I think – approached karting and racing in our earlier years very similarly.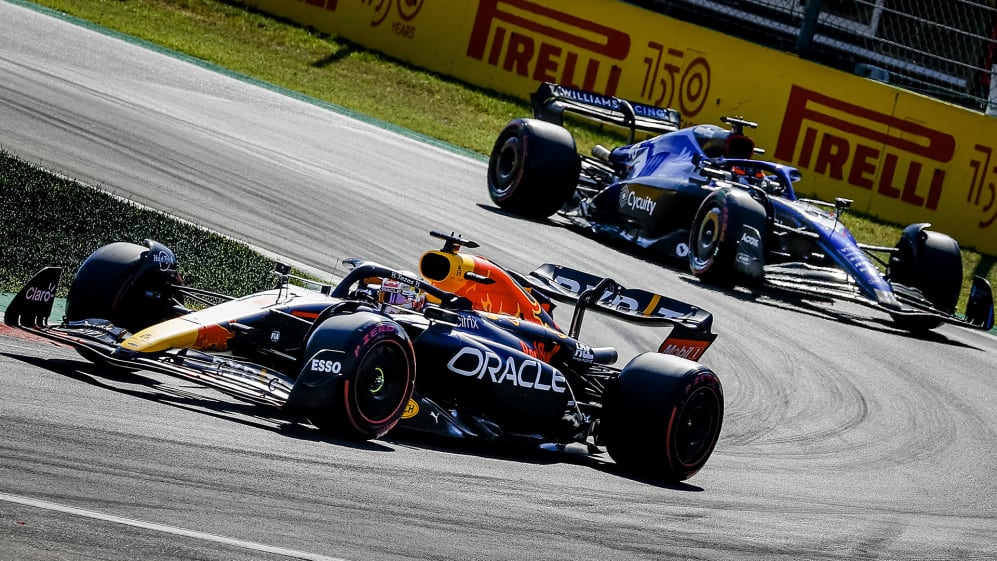 "We both travelled around in a van with our dads. We just really respected each other and saw each other every weekend, pretty much. But strangely, because Max is obviously two years younger than me, we never raced against each other.
"Monza was actually the first time in our lives we raced against each other. Ironically, we even ended up next to each other on the grid. We were texting about it the evening prior to the race on Saturday evening and we were texting again on Sunday morning.
ANALYSIS: Why AlphaTauri recruited De Vries for 2023 – and how Max Verstappen helped him secure the seat
"On the grid [ahead of the race], he came to see me and, as an older brother does, encouraged me a little bit, which was very kind – he's been very supportive."
While Verstappen recovered from his grid penalty to win the race, De Vries claimed two valuable points for Williams with a battling drive to ninth – the pair meeting up at home in Monaco the following day to celebrate their achievements over dinner.
It was during their meal that Verstappen mentioned the possibility of a move to AlphaTauri and, following talks with Red Bull advisor Helmut Marko, De Vries will join his compatriot on the 2023 grid – meaning two F1 stars for the Netherlands to celebrate and an even more lively Dutch Grand Prix.
Assessing the impact of another Dutch driver in F1 and the likely reception at Zandvoort, De Vries said: "Obviously, Max deserves all the support in the world, especially from our country. He is and he has been amazing. But hopefully there will be some orange fans rooting and cheering for me too!"
READ MORE: De Vries labels age 'irrelevant' as he prepares to contest first F1 season in his late-20s