'Deep down I'm disappointed' says Ricciardo as he looks to 'reset' ahead of Baku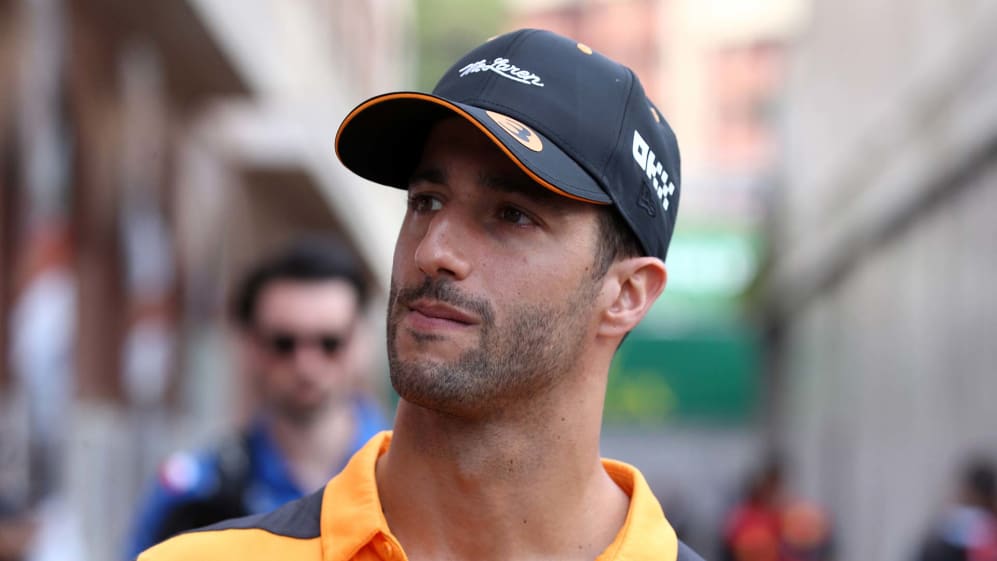 Daniel Ricciardo may have won the 2018 Monaco Grand Prix, but the McLaren driver couldn't deliver any Monte Carlo magic on Sunday, finishing 13th…
A crash in FP2 (below) meant Ricciardo began the weekend on the back foot and he went on to qualify 14th and finish 13th. This season the Australian has struggled in comparison to team mate Lando Norris – now standing 37 points behind the Briton – and is looking to "reset" ahead of the Azerbaijan Grand Prix.
"Obviously, a tough weekend to take, unfortunately I'm experienced with these – had a few of them the last 12 months, so I feel like I can handle them a little bit better," said Ricciardo.
READ MORE: Norris relieved to finish 'rewarding' Monaco GP in P6 after overcoming tonsillitis and torrential rain
"Therefore, I will continue to smile or at least try to smile but deep down I'm obviously disappointed but yes, I'll look at it now, debrief and whatever – but just probably take a few days off.
"I have a few friends here and try to just enjoy some moments away from the track and then reset for Baku."
After a run of points scores at Monaco from 2014-19, the Honey Badger has finished outside the top 10 for McLaren in 2021 and 2022. He explained why this year's Monaco Grand Prix didn't go quite as well as past iterations.
"It's tough. I mean, no mistake, Monaco you need confidence. You need to be at one with the car; for sure if you're not quite there it can show on the stopwatch. So as much as I love this place, at the core, that's what you need.
READ MORE: 6 Winners and 5 Losers from the Monaco Grand Prix – who excelled on the streets of Monte Carlo?
"I'll say there is still some stuff to get on top of, and obviously it's been a while now, so I wish it still wasn't the case, but I think the reality is that. I think there will be some tracks where it just clicks from the first practice and we're good, but I think I'll expect to probably still work at it and try to keep trying.
"Try to keep trying, that's it, I won't go down without a fight but of course I don't wish to be fighting for 13th. [I'll] try to get back in the points soon."