Norris relieved to finish 'rewarding' Monaco GP in P6 after overcoming tonsillitis and torrential rain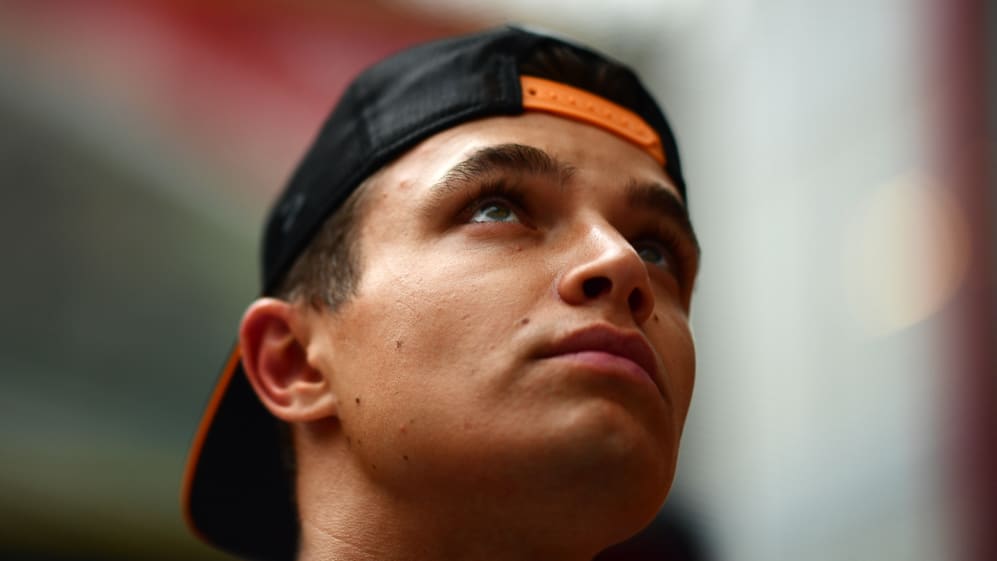 Lando Norris overcame tough conditions and the lingering effects of tonsillitis to finish in P6 in what he described as one of the "scariest" Monaco Grands Prix. And while the McLaren driver was happy with the outcome of the race, he admitted to being a little frustrated at losing out on a top-five finish to George Russell.
Norris – who has finished in the top eight in five of the seven races so far this season – started the race fifth but lost a position to Russell as the drivers made the change from wet tyres to slicks. He ended up sixth on the road and was just happy to 'survive' in such tough conditions while also nabbing the bonus point for fastest lap (below).
READ MORE: The Red Bull strategy calls that wrong-footed Ferrari after Perez's crucial qualifying crash in Monaco
"Nothing to be complaining about; sometimes you can easily gain in these conditions, and sometimes you can lose and today we just lost," said Norris. "So, not unhappy – a little bit frustrated we lost one position and it was one or two points, but the team still did a good job apart from that, and we survived the race – it was a long one and it was tough.
"In these conditions I can't describe how difficult driving a Formula 1 car in the wet is around this track. It is genuinely one of the scariest things I've ever done in my life. But yes, good fun, rewarding at the same time, and I'm so happy with P6."
"Of course, always a little bit [frustrated to finish one place lower]," Norris admitted. "I think in these conditions it's always so tough to get the stop lap perfect, when to go on to the slicks and things like that. So, it was a little bit unlucky and it's days like today you can make the perfect decision, but just at slightly the wrong time and it's a little bit off and you can lose."
READ MORE: 'We need to see how we move forward from here' – Steiner unhappy over Schumacher's Monaco crash
Norris had an extra challenge in Monaco as he continued to battle a case of tonsillitis that had been hampering him ever since the Spanish GP. On Sunday, he said that he was getting closer to feeling 100% – with the Azerbaijan Grand Prix up next.
He continued: "Not all the way, still got a bit more recovering to do, which I will be doing over the next couple of weeks to make sure I'm ready for Baku. I'm confident. I feel like I'm driving well, I'm confident with the car at this minute.
"The car and the package is in a decent place, so just with me feeling a bit better and making sure I'm in the perfect condition for Baku, then I feel like we can hopefully have a good weekend, so I look forward to that."
2022
Constructors' standings after Monaco
POSITION
POINTS

3

Mercedes

134

4

McLaren

59

5

Alfa Romeo

41

6

Alpine

40