Deficit to Hamilton '****** me off' says Bottas as he targets qualifying improvements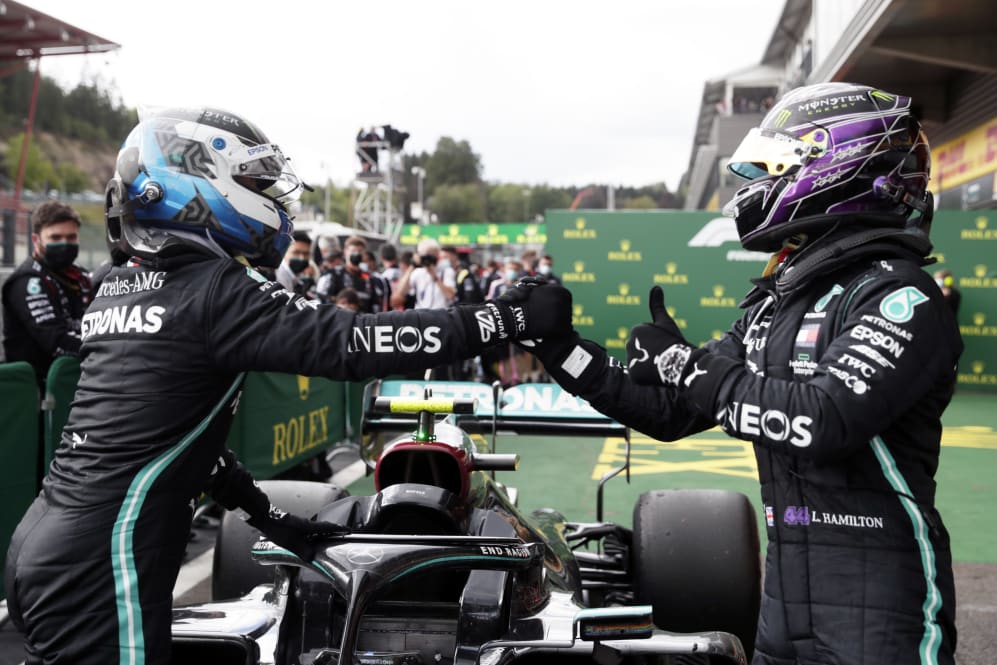 Valtteri Bottas was forced to play second best to Lewis Hamilton across the Belgian Grand Prix weekend, taking P2 in the race as Hamilton secured his fifth win of the year. But Bottas revealed after the Grand Prix that he still planned to do everything he could to get on terms with his illustrious Mercedes team mate this season.
Hamilton produced a mesmeric qualifying performance for the Belgian Grand Prix, lapping Spa-Francorchamps 0.511s faster than Bottas, while in the race, what appeared to be some clever gamesmanship from Hamilton on the first lap – the Briton easing off slightly on the approach to Eau Rouge to slow Bottas' momentum and protect his lead on the run to Turn 5 – allowed Hamilton to check out for win number five this season.
READ MORE: 'He played it too well' - Bottas rues missed opportunity to jump Hamilton at Belgian GP start
But reflecting after the race, Bottas felt that it was Saturdays where he needed to up his game the most, having been outqualified 5-2 by Hamilton this year – with Bottas adding that he'd been satisfied with his race pace in 2020, despite having won just once, at the season-opening Austrian Grand Prix.
"Lewis has been really consistent, not making any mistakes in qualifying," said Bottas. "And as you [see with] the numbers, he's had the upper hand this year in qualifying, which honestly p***es me off. But of course I'm trying and I do enjoy the challenge and I can't wait for the next qualifying session next weekend.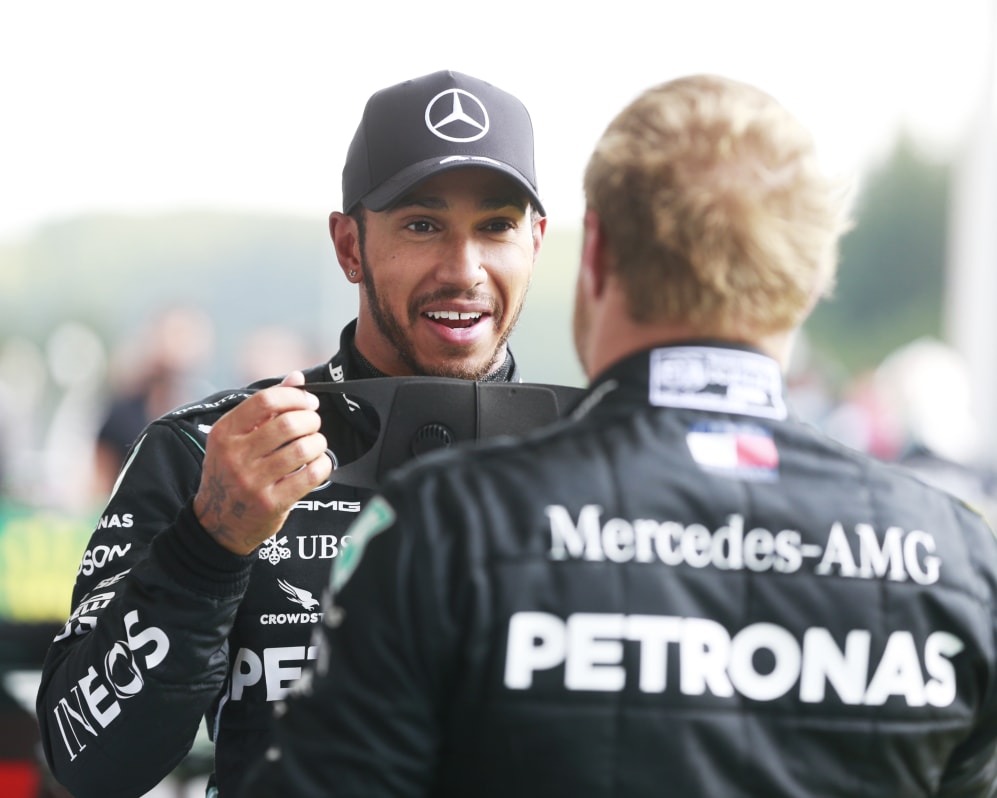 "I feel my race pace this year has been better than any year before, so that's a positive," he added, "so I feel like always in the race I'm there and I can fight for it. So now it's just about trying to perform better and more consistently in qualifying sessions."
The result in Belgium saw the gulf between Hamilton and Bottas grow to 50 points, or the equivalent of two race wins, in the drivers' standings (with Red Bull's Max Verstappen in between them for good measure). But Bottas vowed not to give up on the championship fight just yet.
POWER RANKINGS: Which driver took top billing in Belgium?
"Of course I'm trying everything I can" said Bottas. "The fact is that it's not over. There's 10 or something races [left]. Obviously I had that one kind of a DNF with a puncture at Silverstone, lost points with that. If I would give up now then I would rather stay home, so I will keep pushing, I will still keep trying to find anything from myself that I can.
"It's just really trying to perfect everything," he added. "I didn't in qualifying, Lewis was on pole, he was faster on that lap, then today with that pole he could turn it into a win. Of course, the weekend really starts with qualifying, trying to be on pole and then those weekends that don't go for you, you really need to maximise the points… I'm working on everything, I'm trying but there's still many positives I can take."
2020
Drivers' standings after the 2020 Belgian GP
POSITION
POINTS

1

Lewis

Hamilton

Mercedes

157

2

Max

Verstappen

Red Bull Racing

110

3

Valtteri

Bottas

Mercedes

107

4

Alexander

Albon

Red Bull Racing

48

5

Charles

Leclerc

Ferrari

45