Feature F1 Unlocked
DESTINATION GUIDE: What fans can eat, see and do when they visit Monaco for the Grand Prix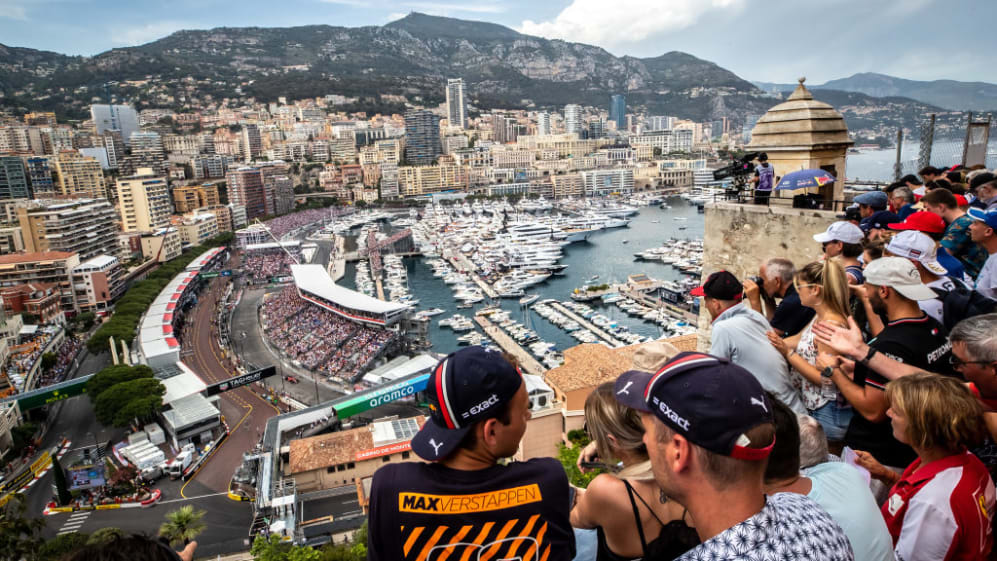 Racing cars first took to the narrow winding streets of Monaco back in 1929, and ever since the first Formula 1 World Championship season of 1950, the race has become one of the most famous – and it's not hard to see why...
Tiny in size (second only to Vatican City as the world's smallest sovereign state) but big on glamour and glitz, this gem of a principality lies just 17 miles from the Italian border on the sparkling Cote d'Azur, and is arguably at its dazzling best in late May during Grand Prix week.
Where and what to eat
Situated as it is on the Mediterranean coast with Italy and Provence very close neighbours, Monegasque cuisine is unsurprisingly an amalgamation of these influences, with fresh, local ingredients such as fish, citrus from the abundant nearby groves, the fruit and oil of olives, pasta and colourful vegetables all featuring heavily on menus in the principality.
IT'S RACE WEEK: 5 storylines we're excited about ahead of the Monaco Grand Prix
Monaco can however lay claim to some specialities of its own, two of which are definitely worth seeking out.
Whilst Bouillabaisse is probably the best known of the fish stews served traditionally in the South of France and the Provencal region, the Monegasque take on the genre – stocafi – features dried cod which is soaked for 24 hours prior to cooking, stewed in a delicious tomato sauce flavoured with garlic, capers, bay leaves and black olives, resulting in a richly fragrant dish which encapsulates the flavours of its locale.
It is best served piled on top of fresh bread in a bowl and eaten with friends.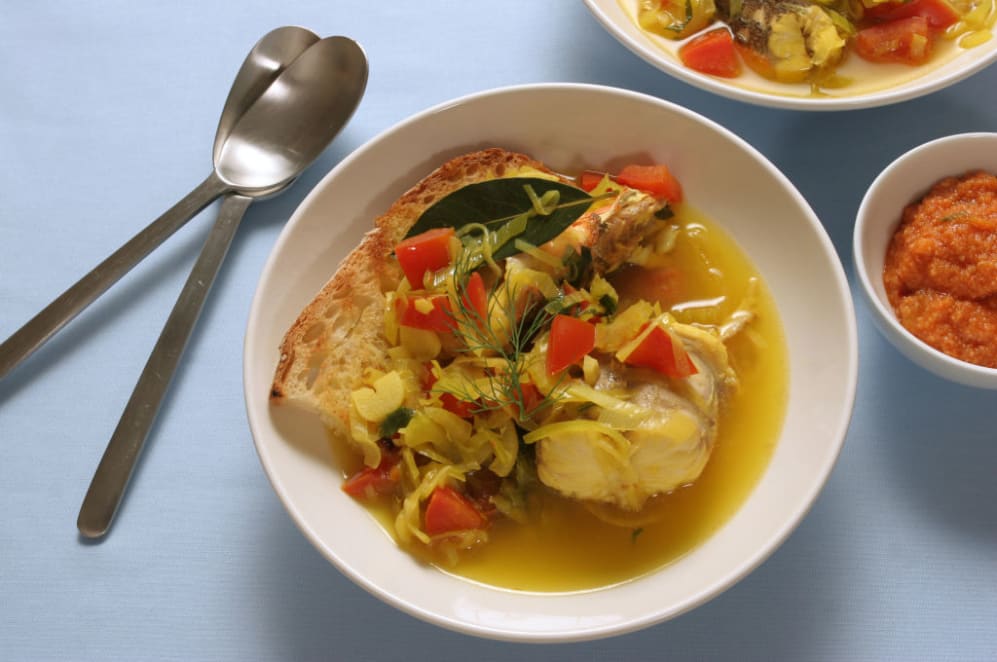 For something sweet, visitors should ensure that they don't leave Monaco without trying fougasse Monegasque. Recipes for this flat dough flavoured with orange blossom water and rum, and topped with almonds and anise seeds are traditionally passed down through the generations.
Easy to identify in boulangeries owing to the anise seeds being typically coloured white and red to represent the flag of Monaco, and Monegasque tradition dictates that before tasting the fougasse, it should be broken into pieces 'with the fist'.
WATCH: Monaco Grand Prix Preview – who will master the Monte Carlo streets in 2023?
As you might expect, this glamorous enclave on the Med is peppered with high-end eateries and Michelin starred offerings and yet it still has many restaurants which will suit the pockets of more budget conscious visitors – and Mozza is one of those places.
Located close to the beautiful Japanese Garden (more of which later) this popular spot serves up an Italian crowd-pleasing menu of antipasti platters for sharing, fresh pasta, pizzas and various incarnations of their signature dish, veal Milanese. With a vibrant atmosphere and a great cocktail list, it's the perfect spot to sit outside on a balmy evening and people watch.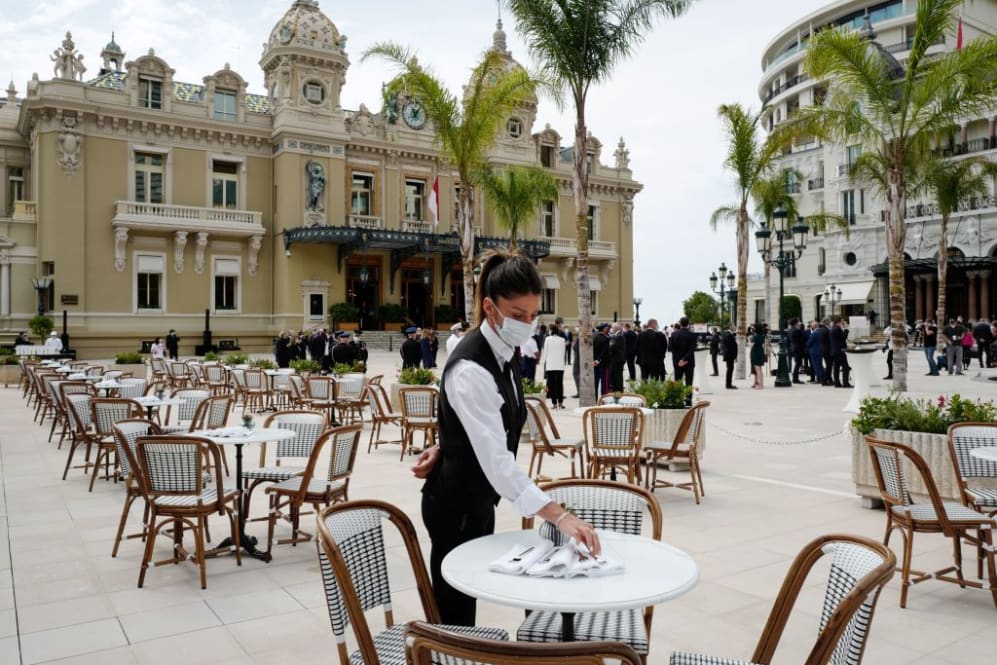 Further along Rue du Portier is Eqvita. This 100% organic plant-based restaurant opened in 2016 and is the brainchild of world number one tennis player Novak Djokovic, who wanted an outlet offering dishes in line with his own vegan diet.
The outdoor seating area offers a lovely view of the city and the light, bright décor inside matches the light, bright menu which features many raw dishes including a Djokovic favourite, raw lasagne.
F1 NATION: Can Ferrari or Aston Martin break Red Bull's streak? It's our Monaco GP preview
On the opposite side of the principality in Fontvieille you'll find another Italian offering, popular with the notable locals (including many F1 drivers) who have chosen this quieter side of Monaco to make their homes.
Overlooking the charming port, La Saliere with its large tables and colourful banquettes, is perfectly primed to host large groups in the simply decorated yet inviting space. Offering a menu of Italian classics, the focus is on fresh, seasonal produce to ensure food 'just like any Italian Nonna would serve'.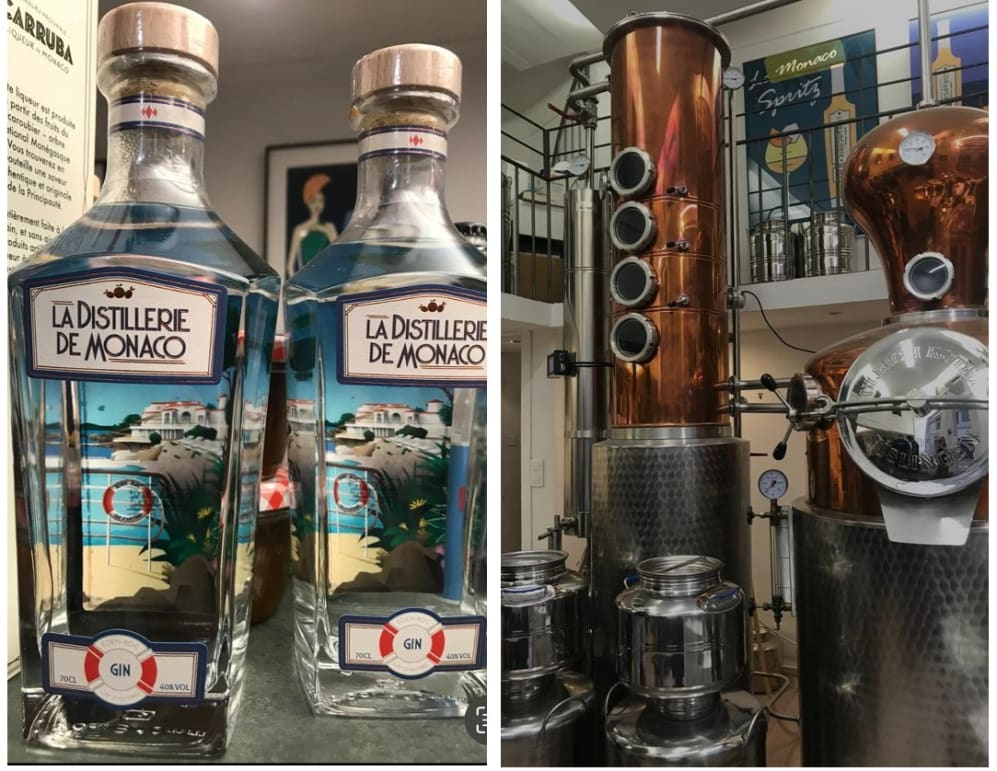 If watching the goings-on of the F1 paddock whilst eating lunch in the sun is more your vibe, then be sure to book yourself a front-row table at newly re-opened Quai des Artistes located on the famous Port Hercule with a quayside view of the hustle and bustle of the inner workings of the Grand Prix weekend.
Named after the painters and sculptors who would gather here from the studios founded by Prince Rainier III, the atmosphere is one of conviviality and gentle Mediterranean way of life with a menu a mixture of meat, seafood with a nod to traditional French fayre.
STRATEGY UNPACKED: Bernie Collins picks out 5 key lessons from history that teams must heed to plot their Monaco strategy
It is worth venturing slightly further afield along the coast to the pretty town of Beaulieu-sur-mer, a mere 7 minutes from Monaco by train. Popular as a winter retreat for the well-heeled and European aristocracy in bygone times, this small market town is home to African Queen which has been serving locals and the great and good from the worlds of film, music and popular culture for over 50 years.
Located overlooking the small but pretty port, the restaurant takes its name from the mini stretch of palm shaded coastline on which it sits – le petit Afrique – which boasts a microclimate several degrees warmer than its neighbouring beaches and according to local lore is where the first banana tree in Europe was planted. Serving a classic French menu, this institution has welcomed the patronage of luminaries such as Sophia Loren, David Niven and The Rolling Stones.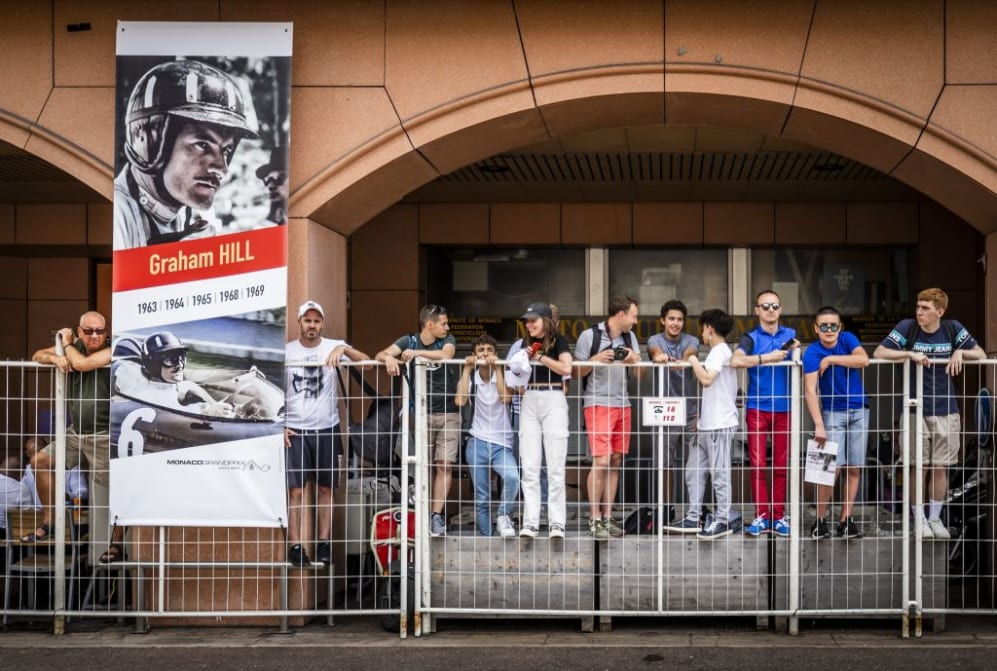 Where to stay
The small principality of Monaco is, well, small and therefore hotels are not always easy to come by when F1 rolls into town. Luckily due to the highly efficient train service that runs along the coast, there are many options in neighbouring towns.
The large French town of Menton offers a range of hotels and self-catering apartments and is a convenient 20 minutes approximately from Monaco by train, and with its atmospheric old town is a great place to stay and explore in its own right.
READ MORE: How 'Mr Monaco' Graham Hill mastered the streets of Monte Carlo
Where to watch the race
Assuming you don't have access to an apartment balcony overhanging the shortest track on the F1 calendar – or a good friend with a boat – your best bet is to snaffle a spot in one of the grandstands clustered around the swimming pool section of the circuit, where the drivers hurl their cars through the tight chicane at 200km/h, or for a more glitzy view aim for Grandstand B which overlooks the world famous Monte Carlo Casino.
Non-F1 highlights
Due to its compact nature, Monaco is extremely walkable and it is well worth making the climb up the steep steps from Place D'armes to the Palace and 'old Monaco' where, along with the stunning views of the street circuit and harbour below, you can visit the royal residence which is home to monarch Prince Albert and his family – or perhaps watch the Changing of the Palace Guard in the spectacular square which takes place daily at precisely 11.55am.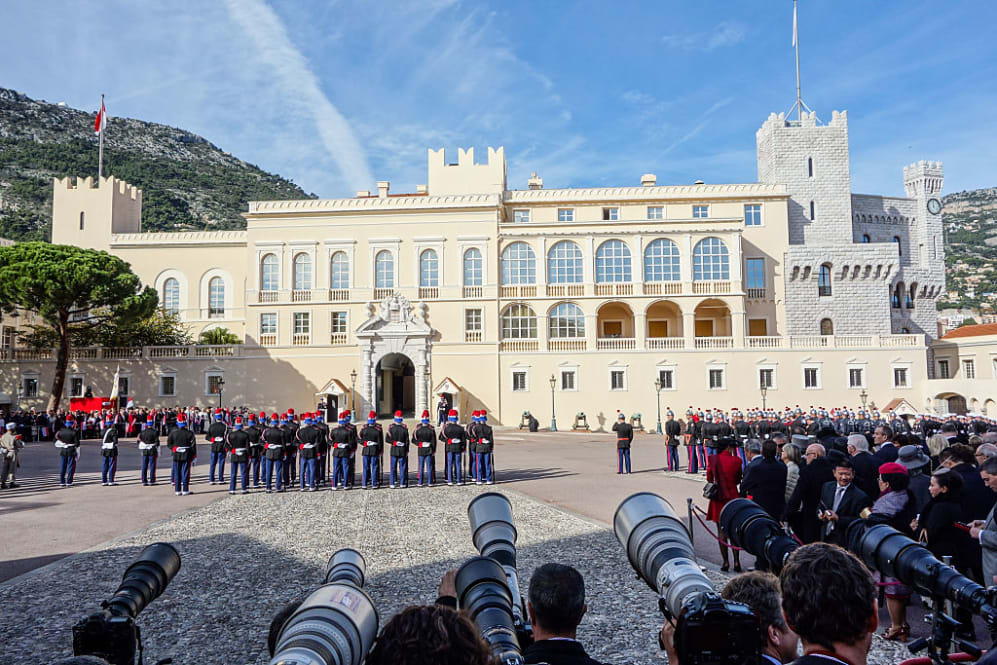 Surrounding the palace are the narrow streets and picturesque coloured facades of buildings which make up the oldest part of the principality. While it can get quite busy with tourists, it is still possible to find quiet spots in this historic part of Monaco.
Make sure to take in the imposing splendour of the Cathedral of Monaco where Hollywood legend Grace Kelly married Prince Rainier III in 1956, and where the couple now rest in peace deep within the cathedral's crypt.
READ MORE: McLaren to run one-off 'Triple Crown' livery at Monaco Grand Prix as part of 60th anniversary celebrations
For those wishing to soak up a little Mediterranean sunshine, the popular sandy beach of Larvotto is just the spot. Despite being in a city setting, the beach is one of Monaco's gems with its sparkling clear water and imported 'sand' making it much more comfortable underfoot than neighbouring pebble beaches.
Surrounded by a multitude of eateries, it's a great place to unwind and have a dip after watching the intense action on track.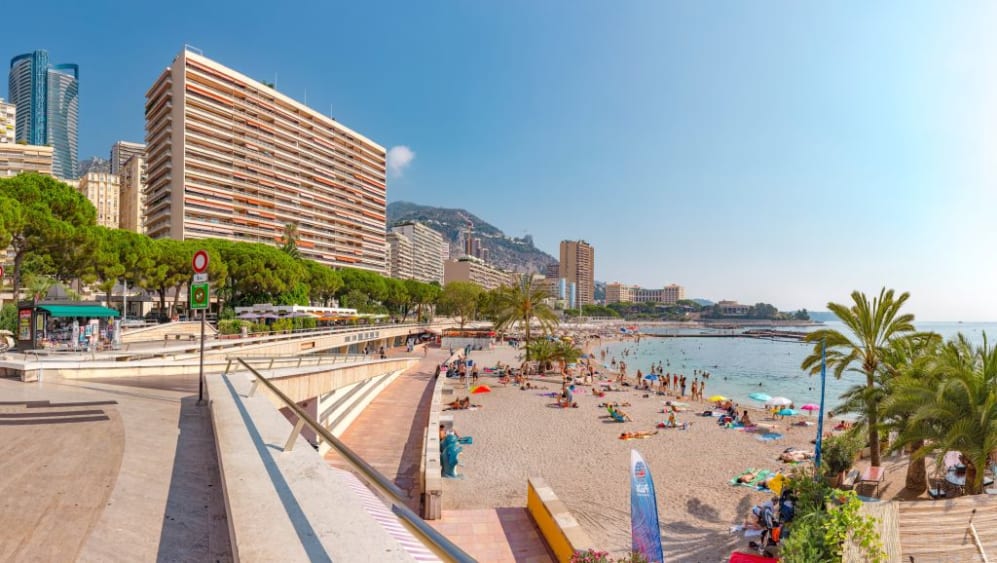 Whilst the views of Monaco from the palace are undoubtedly beautiful, if you want a truly spectacular vantage point with the photos to match, head to Tete de Chien (dog's head) – a rocky promontory which at 550m, is the highest point on the Grande Corniche road.
Visible from pretty much everywhere in the principality, it may take a lot of imagination to see the canine resemblance but there is absolutely no disputing the incredible panoramic views of Monaco this once strategic military outpost offers. Accessible by car or scooter from the small town of La Turbie, this viewpoint is well worth the effort to get to.
GOOD LAP vs GREAT LAP: Ride onboard with the Ferrari drivers around Monaco
To reclaim your zen away from the high-end boutiques, and high-octane action on the streets, transport yourself to the land of the rising sun by visiting the tranquil Japanese Garden located on Avenue Princess Grace.
This 0.7 hectare oasis was created in 1994 at the request of Prince Rainier III in accordance with the strictest principles of Zen design and incorporates all the essential components of a Japanese garden including a pond, bridges, lanterns and even a tea house. The landscape architect who designed and executed the garden – Yasuo Beppu – travels from Japan each year to personally pass on his knowledge and give advice to the gardeners responsible for caring for his beautiful creation.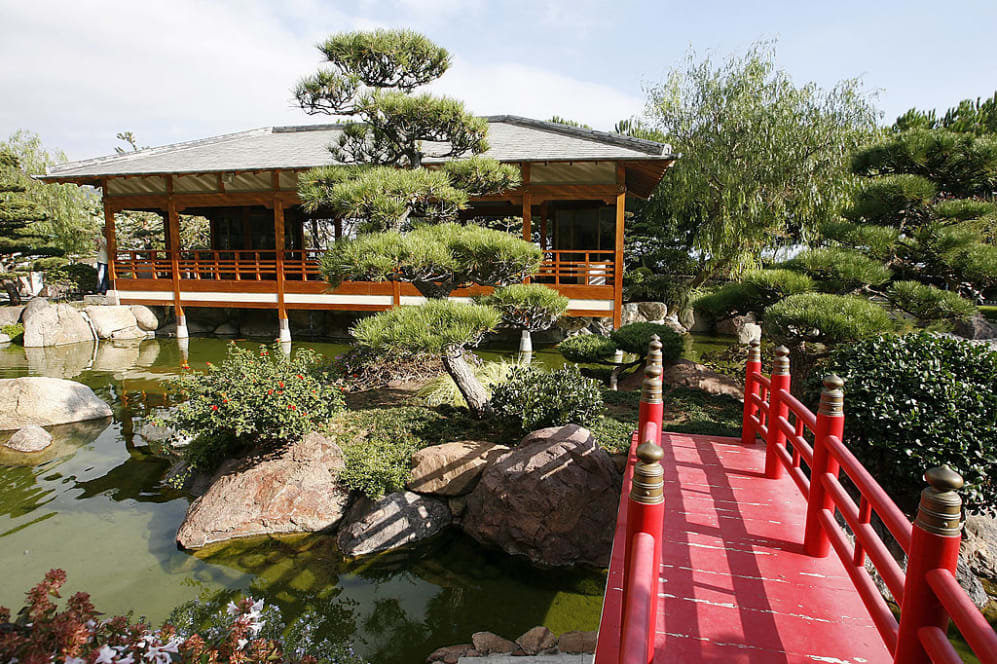 Finally, why not pop along the coast to Italy for the day? Located just 27km from Monaco is the Italian resort town of Ventimiglia.
This colourful and vibrant town is most famous for its Friday market located on the boardwalk by the waterfront, attracting locals and visitors alike to the hundreds of stalls selling everything from fresh produce to clothing and leather goods.
WATCH: Too tight to pass? 9 mighty Monaco overtakes
Be sure to go early to avoid the crowds, or if you don't mind a bit of jostling, fully immerse yourself in the experience and perhaps pick up a few Italian delicacies to nibble on the train back to Monaco.
Due to its glamorous and, let's face it, expensive appearance it would be easy to dismiss Monaco as not being accessible to everyone, and yet this tiny principality fully embraces its motorsport heritage and welcomes pilgrims to this most iconic of races with open arms.
The streets of Monaco ARE the track and an integral part of its history. On a sunny day in May with the sparkling azure of the Mediterranean as its backdrop, there is nowhere else like it.
Fun fact
La Distillerie de Monaco is the first and only distillery in Monaco and its first liqueur was created using the bitter oranges from trees which line the boulevards of the principality. The tiny characterful building in which the distillery is housed was once a leather goods shop and is purportedly where the young Prince Albert would go to buy his school bags.
Monaco destination guide
Currency: Euro
Language: French
Population: Approx. 39,000
F1 World Championship race held since: 1950
To read on, sign up to F1 Unlocked for free
You'll unlock this article and get access to:
Live leaderboard data
Epic experiences and rewards
Money-can't-buy competitions