Feature F1 Unlocked
DESTINATION GUIDE: What fans can eat, see and do when they visit Silverstone for the British Grand Prix
As Grands Prix go, they really don't come more iconic than the British GP at Silverstone. Once an RAF airfield, it became a racetrack in 1947 before having the honour of hosting the inaugural round of the Formula 1 world championship in May 1950, a race won by Giuseppe Farina in his Alfa Romeo 158 – the man who would go on to win the title that year.
The track itself has undergone many layout changes over the years, but the one thing that has remained consistent is the incredible atmosphere. With a capacity crowd of 140,000 each day, there is no doubt that the fans in attendance are some of the most passionate in the sport – and with three British drivers on the grid, the home crowd have plenty to cheer this year.
READ MORE: IT'S RACE WEEK – 5 storylines we're excited about ahead of the British Grand Prix
For homegrown McLaren driver Lando Norris, the support of the British fans is still something that blows his mind.
"As a British driver racing at Silverstone it's incredible – the amount of support, the amount of people… it can be pretty surreal!" he said.
"It feels odd being a normal person who just drives cars to go there and see so many people wearing number 4 or McLaren t-shirts who are supporting me.
"I feel like I have a lot of people cheering me on at Silverstone. It's a very cool and unique experience and I'm very thankful."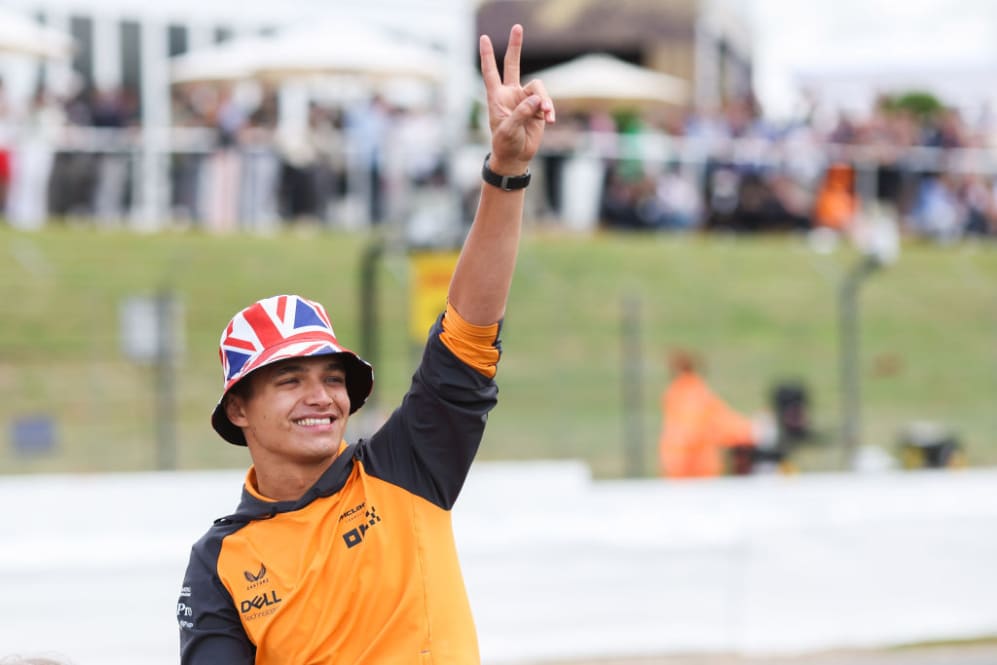 Where and what to eat
British cuisine is incredibly diverse and regional, and has been greatly influenced by the many cultures of people who have made the UK their home. As a nation, Brits have welcomed and fully embraced these culinary additions as their own and even adapted them over the years, but there are some traditional British dishes that have stood the test of time and are firmly part of the country's identity.
Over to Lando: "You've got to have a Sunday roast, you've got to have fish and chips, and you've got to try bangers and mash (sausages and mashed potato) – that's one of my favourites!"
THIS WEEK IN F1: 10 quiz questions on all the F1 news ahead of the British Grand Prix
The best place to sample these classic British dishes, is of course in a classic British pub and if you're staying near the track, you're in luck as The White Horse pub is slap bang in the middle of Silverstone village and is everything you'd expect a quintessential British pub to be – and as an added bonus it's only a 25 minute walk from the Silverstone circuit's main entrance.
Serving a menu of classic British pub fayre alongside some excellent real ales in a former 17th century coaching inn, this well-loved village institution is the perfect place to dissect the day's on-track action with other like-minded fans over a pie and a pint.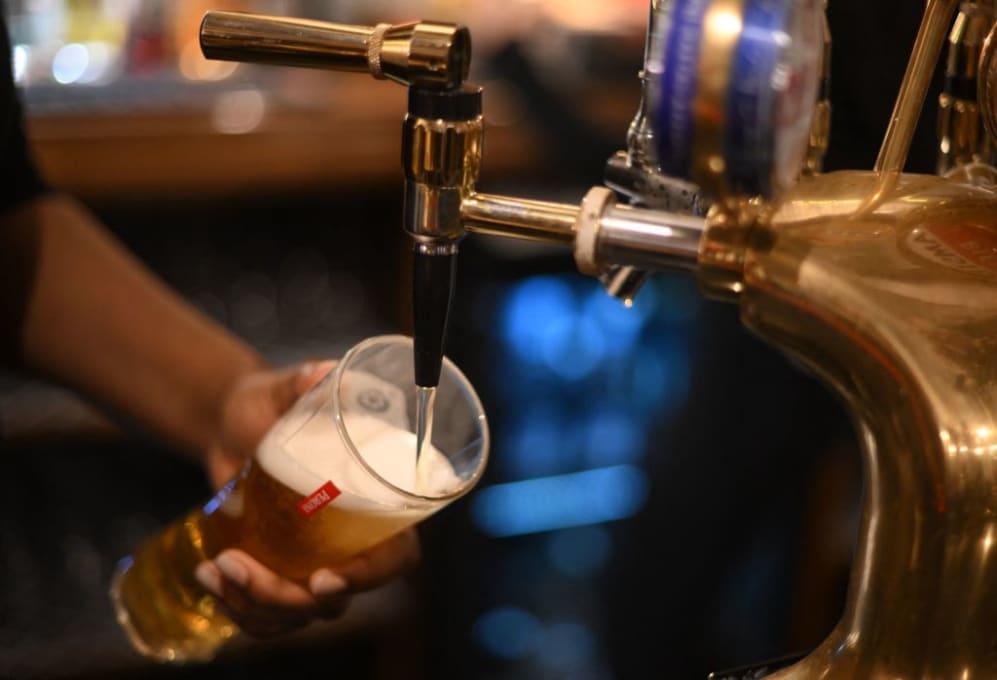 Nearby Towcester has many different eateries to tickle your tastebuds, but if fish and chips is what you fancy then head to Chan's Fish and Chips where despite the unassuming exterior the freshly cooked fish in crispy batter with chips and mushy peas (and lashings of salt and vinegar) is excellent, and although there is some limited seating inside, this classic takeaway meal is best enjoyed eaten out of the paper wrapping sat perched on your open car boot.
As far back as Victorian times, Brits have enjoyed eating a good curry and even Queen Victoria herself was partial to this spicy dish. After the second world war, many immigrants came to Britain from India and Indian food rose in popularity as many of these newcomers opened restaurants giving British people a taste of this wonderful cuisine.
READ MORE: McLaren to run special chrome livery for British Grand Prix
It has since been wholeheartedly absorbed as an integral part of the country's rich and diverse food culture. Khushboo Indian Cuisine has been serving its menu of classic Indian and Bangladeshi dishes to locals and F1 personnel alike for decades.
Located in the heart of nearby Brackley, home of the Mercedes AMG F1 team, this simple and homely restaurant is filled with F1 memorabilia in homage to the clientele who have enjoyed many a fine meal here.
Oops! Error retrieving Twitter post
Former F1 driver turned-commentator and pundit Karun Chandok is a big fan: "When I moved from India in 2002, I lived in Brackley and used to go regularly to the Khushboo restaurant in town.
"The owner and I became friends, and he supported me as a fan as my career developed and so he named a dish on the menu after me – and now I have a whole section!"
READ MORE: 5 Winners and 5 Losers from the Austrian Grand Prix – Who was superb in Spielberg?
Further afield but well worth the trip for an unforgettable culinary bucket list experience, Le Manoir Aux Quat'Saisons in Oxfordshire has held two Michelin stars since 1984 and continues to exemplify the pinnacle of gastronomy under the watchful eye of celebrated chef, Raymond Blanc.
Surrounded by an abundance of homegrown produce in the immaculately kept kitchen gardens and glasshouses, the menu showcases the very best of fresh, seasonal ingredients in a surprisingly relaxed environment.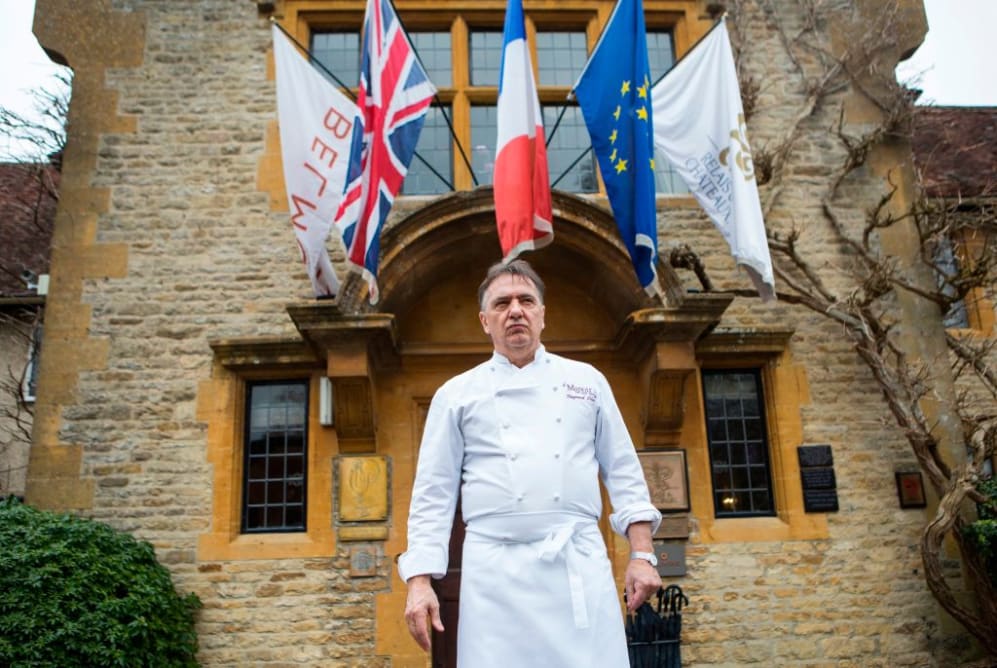 It's rumoured that when Mark Webber retired from F1, he took everyone who had been instrumental in shaping his career to Le Manoir for the ultimate thank you and unforgettable meal.
Where to stay
There are plenty of accommodation options relatively close to Silverstone, with Northampton and Milton Keynes offering more familiar chain hotels around half an hour's drive away from the track, while for those seeking a more cosily intimate experience might consider one of the many bed and breakfasts or pubs with rooms in nearby villages.
READ MORE: How hard is it for drivers to judge track limits when strapped into the cockpit? Jolyon Palmer explains…
But for the ultimate Silverstone experience, try one of the many campsites within walking distance of the circuit, and enjoy the post track action entertainment and hospitality in the fan zone, smug in the knowledge that your sleeping bag is only a short stroll away.
Where to watch the race
Silverstone is blessed with some great general admission areas around the track, meaning you can pick a different spot to watch the action throughout the race weekend. One of the biggest and best is at Vale corner where you can watch the drivers as they exit Stowe into Vale, onto Club and the run on to the Hamilton straight with a high probability of witnessing some overtaking into the bargain.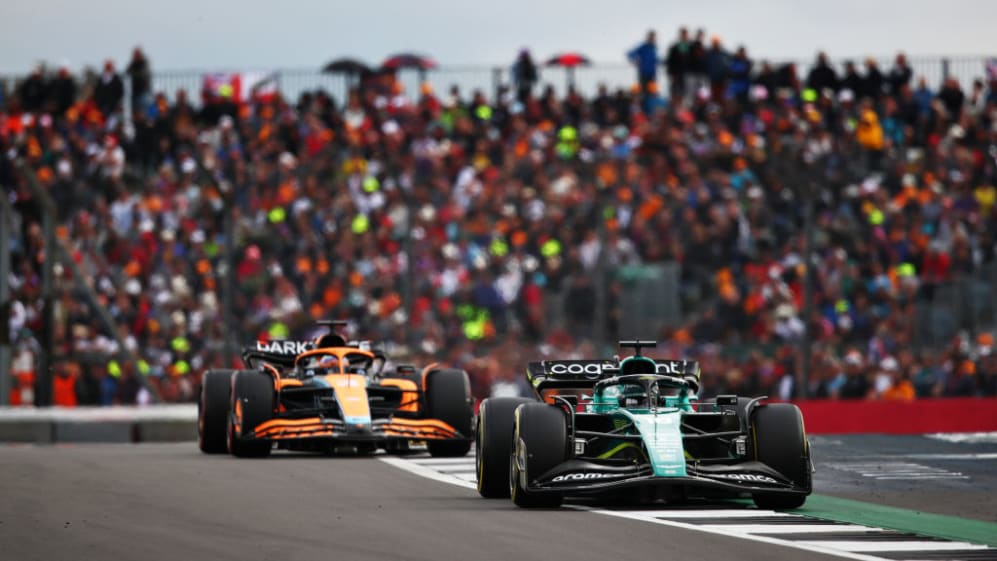 Alternatively watching the action from the grandstand at Becketts will have you rubbing your eyes in disbelief when you see just how quickly the drivers zip through Maggotts and Becketts.
Non-F1 highlights
No trip to Silverstone would be complete without visiting the Silverstone Experience Museum located at the entrance of the historic circuit. Opened in 2019 and based in what was a second world war RAF hangar, this all weather, state of the art visitor attraction is packed full of interactive shows, hands-on displays as well as cars, racing memorabilia and is also home to the official collection of the BRDC (British Racing Drivers' Club).
POWER RANKINGS: Which drivers impressed our judges at an exciting Sprint weekend in Austria?
Celebrating over 70 years of motorsport, the museum offers a walk through the decades of history witnessed at this world famous track, with insights into what actually happens over an F1 race weekend.
You'll also get the chance to get up close and personal to replica pitwalls, steering wheels, unique cars and other technical innovations – not to mention the opportunity to test out your strategy making or commentary skills – making this a fascinating day out for all the family.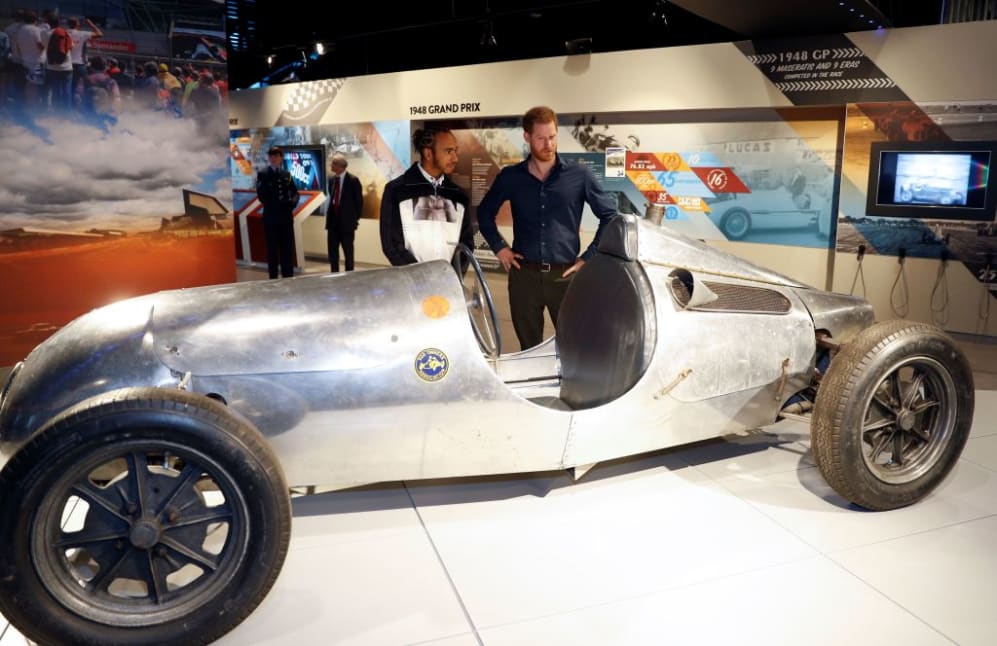 For some tranquillity a short distance away from the hubbub of the track, head to the stunning landscape gardens of the nearby Stowe estate.
With 250 acres of parkland, wildflower meadows, reflective bodies of water, and temples and follies to explore, this widely regarded masterpiece is where renowned 18th century landscape architect Lancelot 'Capability' Brown first cut his horticultural teeth before going on to become one of Britain's foremost influential garden designers whose impact on landscape design to this day has earned him the accolade of being 'England's greatest gardener'.
STRATEGY UNPACKED: Were Russell, Albon and Hulkenberg right to gamble on tyre switch in the Sprint?
The many pretty villages and lively market towns that collectively make up the region known as the Cotswolds should be high up on the list of places to visit if you have some extra time after the British Grand Prix.
A short distance from Silverstone, the region covers an area some 800 square miles, runs through five counties and is characterised by quintessential English villages of honey stone houses with intriguing names such as Stow on the Wold and Moreton-in-Marsh (not forgetting the village of Enstone, home of the Alpine F1 team), castles and grand country homes including majestic Blenheim Palace, the birthplace of Britain's indomitable wartime prime minister, Sir Winston Churchill.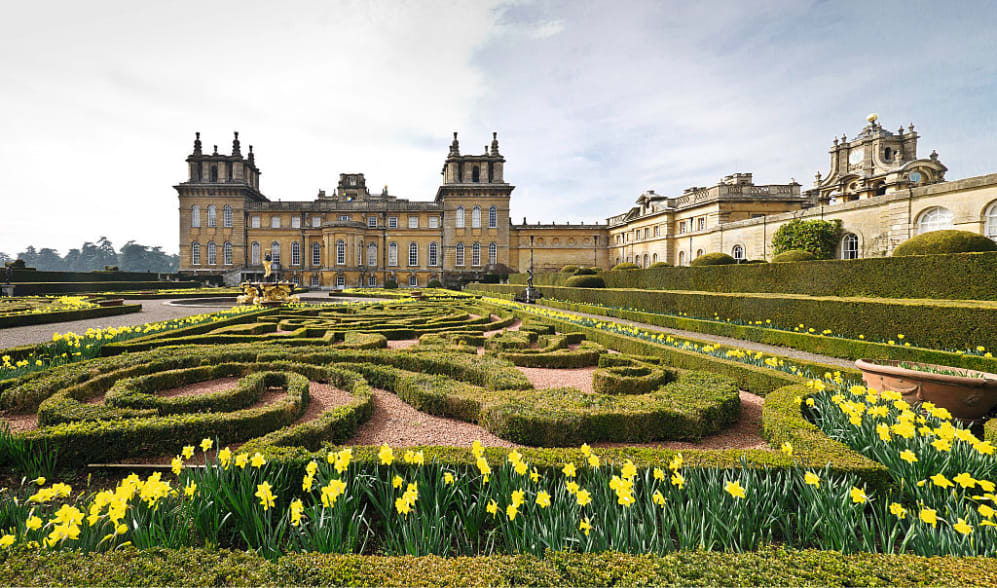 Add in miles and miles of bucolic rolling rural landscapes on which to feast your eyes, and a rich and thriving food scene on which to feast yourself thanks to the array of farm shops, specialist local producers and farmers markets, and it's not hard to see why the Cotswolds are one of the most visited parts of the UK.
Further afield but still only approximately an hour away from Silverstone by train, London is of course a must visit destination if you have extended time in the UK. A vibrant and cosmopolitan metropolis, the capital has it all from rich royal history, buzzy neighbourhoods, swathes of cool green spaces and parks, incredible architecture, a world class food scene and an efficient transport system in the extensive underground network making navigating this cool city a breeze.
HINCH'S HEROES: Who makes Hinch's list after the Sprint weekend in Austria?
For culture vultures, London is a thriving hub for the arts with galleries such as the imposing former Bankside power station-turned-gallery, Tate Modern on the Southbank hosting thought provoking innovative exhibitions by groundbreaking artists, while just across the Thames in central London you'll find more traditional and classical works at the National Gallery overlooking iconic Trafalgar Square.
It may surprise you to learn that entrance to both cultural institutions (and many more in the city besides) is completely free of charge meaning you can spend the money you've saved on souvenirs – like a Union Jack patterned bucket hat to take home. Lando would definitely approve.
It's hard to believe that the small village of Silverstone in the heart of England would become such an important part of Formula 1's rich history.
From hosting the very first round of the F1 world championship back in 1950, to now hosting record breaking crowds over a race weekend, the circuit has seen some of the sport's most pivotal moments.
READ MORE: Formula 1 announces calendar for 2024
The track itself provides drivers with some of the biggest challenges they will face all season, and yet it's one they all look forward to coming back to for one main reason – the fans.
It seems fitting to finish with Norris who sums it up beautifully: "For me, the fans make the British Grand Prix what it is. I really love Silverstone as a track, but the experience itself, of the fans being there – that's what makes it so special, unique and memorable."
Oops! Error retrieving Twitter post
Fun fact
One of the best ways to beat the infamous Silverstone traffic is to arrive at the track by air, or helicopter to be precise. In fact so popular is this method of transportation that on race day, the heliport at the Silverstone circuit temporarily becomes the busiest airport in the world.
Great Britain Destination Guide
Currency: UK Pound

Language: English

UK Population: 69 million

F1 race held since: 1950
To read on, sign up to F1 Unlocked for free
You'll unlock this article and get access to:
Live leaderboard data
Epic experiences and rewards
Money-can't-buy competitions