Dietrich Mateschitz 'would have been very proud' says Horner, as Red Bull seal first constructors' title since 2013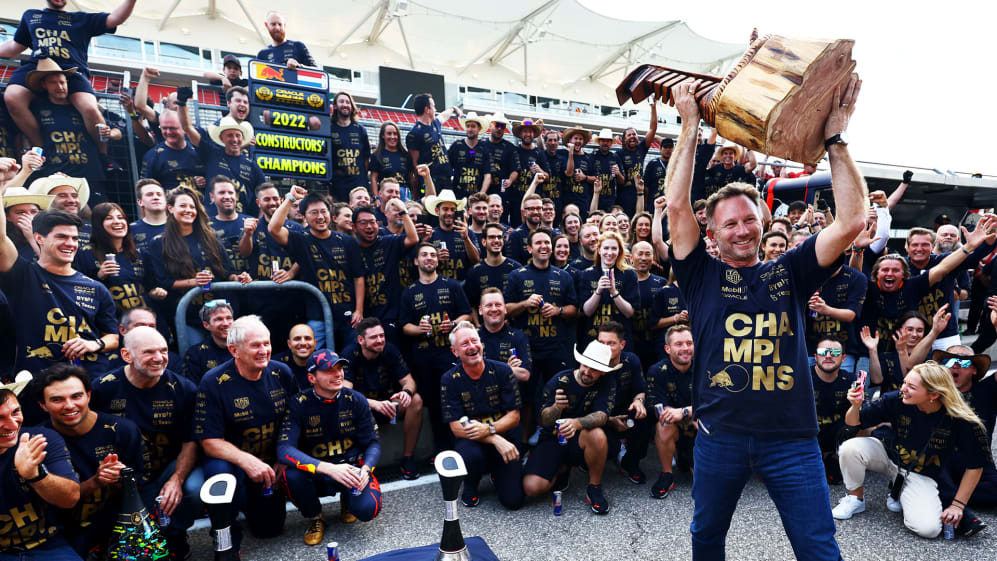 Christian Horner believes the manner in which Max Verstappen won the United States Grand Prix was a fitting tribute to Red Bull co-founder and owner Dietrich Mateschitz, who passed away on Saturday.
Verstappen had controlled much of the race after clearing pole-sitter Carlos Sainz off the line, but was forced to fight back from a slow pit stop that dropped him behind Charles Leclerc and Lewis Hamilton.
Following a thrilling battle with Leclerc, Verstappen hunted down Hamilton and reclaimed P1 with six laps remaining – earning a 13th win of the season and securing Red Bull's first constructors' title since 2013.
READ MORE: Verstappen beats Hamilton to United States GP victory as Red Bull secure an emotional constructors' title win
Offering his thoughts to Sky Sports F1 after the race, Horner said: "This has been a hugely emotional weekend. That was the best possible way we could've won that race. I think Dietrich would have been very proud of that.
"Max obviously had to fight back after a difficult pit stop [where] we had a problem with the front wheel gun. He just got his head down. I thought there was only going to be one outcome of that race, and to win the constructors' World Championship after eight long years is incredible."
As for how impressed he was by Verstappen's response to the setback, Horner continued: "I think there is a hunger within him that I have never seen within another driver – there is a determination. He is growing, maturing, and he's reading races incredibly well.
READ MORE: 'He helped to transform our sport' – F1 paddock pays tribute to Dietrich Mateschitz
"He was obviously pretty upset after the pit stop but very quickly got his emotions in check, got his head down and paced himself so that he didn't burn his tyres up, and then was able to get the passes done."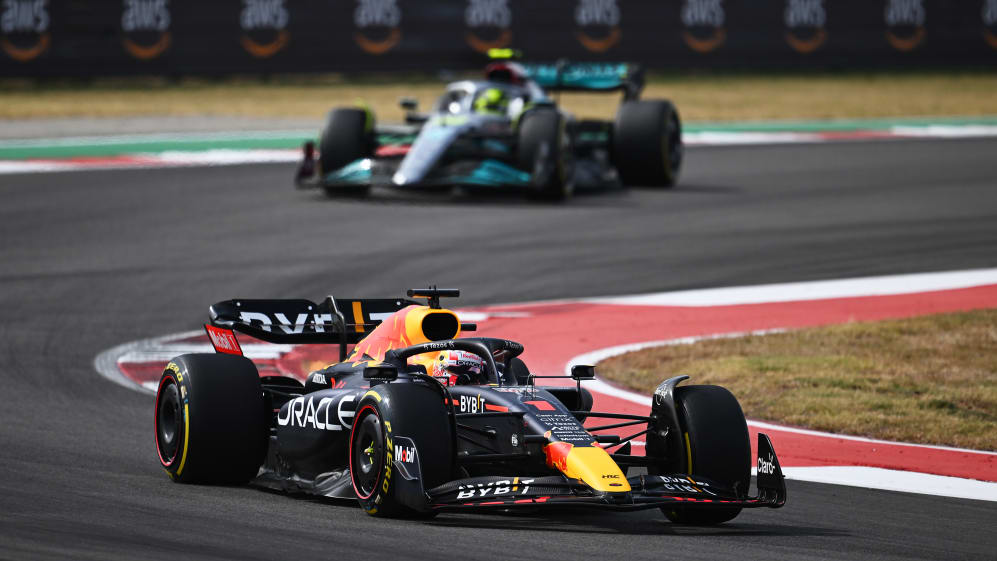 Horner went on to emphasise just how much pride Red Bull will take from their fifth F1 constructors' title and promised that the team will be "going large" in their celebrations as they pay tribute to Mateschitz.
"This means everything to us. It's been such a journey. Dietrich was a very private man, but he was passionate – passionate about life, passionate about sport, and he was especially passionate about Formula 1," he added.
OBITUARY: Remembering Dietrich Mateschitz, Red Bull and AlphaTauri's quiet patriarch
"He had a dream which was to have a Formula 1 team. He did that and, in the end, he had two. He gave us all an opportunity. He believed in us, he backed us, and this is for him.
"We are just tremendously grateful for everything he has done for us as individuals, as a team, and we are going to celebrate in his honour tonight."