'He helped to transform our sport' – F1 paddock pays tribute to Dietrich Mateschitz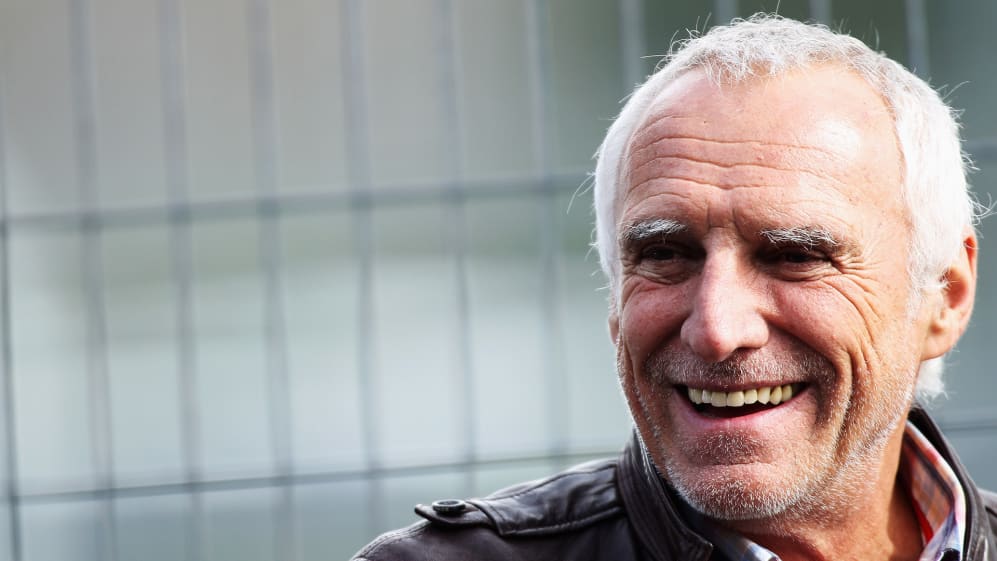 Ahead of qualifying for the United States Grand Prix, the F1 paddock was rocked by the sad news that Red Bull co-founder and owner Dietrich Mateschitz had passed away at the age of 78.
A hugely influential figure, Mateschitz oversaw the rise of Red Bull from F1 newcomers to multiple world champions, while adding a second team – now known as AlphaTauri – as an additional pathway for talented young drivers.
READ MORE: Red Bull founder Dietrich Mateschitz passes away aged 78
Following the announcement, F1 drivers and team bosses shared their memories of Mateschitz and assessed the mark he left on the sport, from those at his own Red Bull outfit to personalities up and down the grid.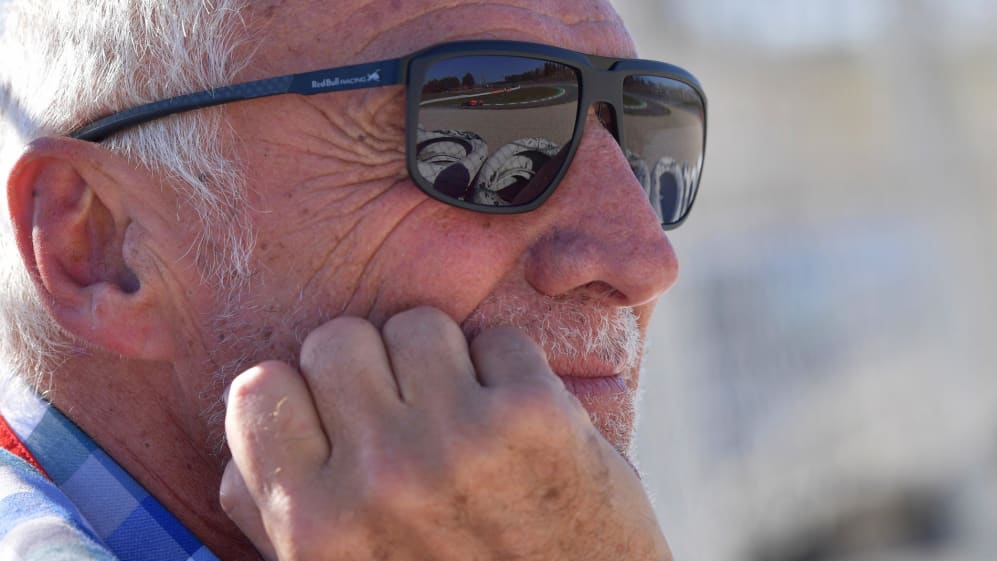 Stefano Domenicali, F1 President and CEO
"I am deeply saddened by the news that Dietrich Mateschitz, a hugely respected and much-loved member of the Formula 1 family has passed away.
"He was an incredible visionary entrepreneur and a man who helped to transform our sport and created the Red Bull brand that is known all around the world.
"I will miss him greatly, as will the whole community in Formula 1, and our thoughts and prayers are with his family, friends, and the Red Bull and AlphaTauri teams at this very sad time."
Mohammed Ben Sulayem, FIA President
"I am deeply saddened to hear the news that Dietrich Mateschitz has passed away.
"He was a towering figure in motorsport and with Red Bull not only established two hugely successful Formula 1 teams but also supported motor sport of every kind and helped the careers of countless young drivers through Red Bull's junior programmes.
OBITUARY: Remembering Dietrich Mateschitz, Red Bull and AlphaTauri's quiet patriarch
"The thoughts of all the FIA family are with his loved ones at this time and he will be greatly missed."
Christian Horner, Red Bull team boss
"It's very, very sad. What a great man – he's few of a kind. What he achieved and what he's done for so many people around the world, across different sports, is second to none.
"So many of us have to be so grateful to him for the opportunities he's provided and the vision he had, the strength of character [he had], and never being afraid to follow dreams, and chase dreams. That's what he did here in F1, proving that you can make a difference.
"We're just incredibly grateful for him, everything that he's done, everything that he's supported us with over the years. So many drivers, so many team members, so many people in this pit lane owe him so much."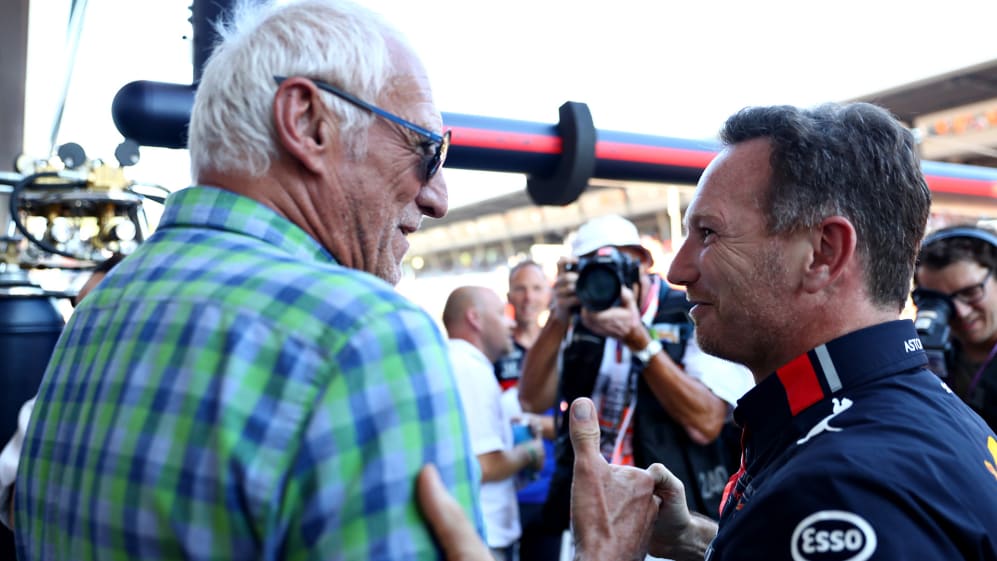 John Elkann, Ferrari Chairman
"I am grateful to Dietrich Mateschitz for all he has done for motor racing and will remember his passion and courage as an entrepreneur and as a man who always loved new challenges.
"On behalf of everyone at Ferrari, I would like to offer our condolences to his family and to our friends at Red Bull Racing and AlphaTauri. Our thoughts and sympathies are with them all."
Max Verstappen
"Of course for us it was a tough entry to qualifying. You don't really care about the result as well – it doesn't matter – because we're more about what happened today, and also what he has meant to everyone within the team, the whole team, what he has built up, the company itself, Red Bull and personally to me.
READ MORE: F1's ultimate underdogs? 5 of Minardi, Toro Rosso and AlphaTauri's greatest moments
"Without him, I wouldn't be sitting here today and I wouldn't have had the success I've had, so it's incredibly tough for everyone in the team. Luckily, I got to see him a couple of weeks back, so we could spend a little bit of time together, but it's still a tough day.
"The amount of young talent he has supported throughout all these years and, especially from my side, to believe in me from such a young age, and also see that relationship grow year after year, was very special.
"I will forever remember the final visit I had with him, what we talked about, and just the time we spent [together] during that day. For me, it was at the time already very special, but it's definitely even more special now."
Sergio Perez
"Unfortunately I didn't get to spend much time with him. He was a great human being – super happy, really excited – and what he created, the brand that he has created, and not only that, his passion for the sport, I think he has really made a massive difference to the world.
"I really hope that tomorrow we can do everything to be crowned [constructors'] champions because it will be a nice day to do that."
Carlos Sainz
"I would like to send my condolences to his family and to the whole Red Bull family. I knew Dietrich quite a lot and I've been also helped by his support in the past; I wouldn't have reached Formula 1 without him.
FACTS AND STATS: Sainz seals first Ferrari pole position at COTA, as Stroll grabs best slot of the year
"The amount of things he's done for motorsport, not only Formula 1 and young drivers, but if you think about how many Red Bull logos are out there in all the categories, from MotoGP to F1, to all the sports that you can think about – how he has supported young talent, how many people have been supported by him, and his vision and his idea, is crazy.
"I think he's a super important guy, a super nice guy, and a guy I always enjoyed being around. From here, I want to send my condolences. Rest in peace."
Pierre Gasly
"It's obviously extremely sad to hear that Dietrich passed away, and especially this weekend. I sent a message to his family before the qualifying. It's a sad thing.
"What he has done, what he has achieved with Red Bull, what he has provided to all of us as part of the Red Bull family, will be remembered forever."
Daniel Ricciardo
"I got the news about Mr. Mateschitz just before quali as well. Obviously it hasn't been the most pleasant last hour and I just wanted to pass on my condolences to his family and all the Red Bull family.
"He played an integral part in my career and was very instrumental in just getting me where I am today, ultimately. Even since [leaving Red Bull at the end of] 2018 we kept in touch. As you know, he wasn't always… He didn't like the limelight and kept back, but if I heard he was at the circuit, I would try and go and see him.
"What he built is phenomenal, so there is a lot of good things and a lot of happy memories that many of us athletes can share, who where part of the Red Bull family at a point in time. It's very sad news, but what a man."
Alex Albon
"I only got told just after the session. It's a shock. It's amazing what he has done in the sport, not just in Formula 1, what you see, but the amount of drivers that have had the opportunity to come through, who have been funded by Red Bull, myself included.
POINTS PERMUTATIONS: How Red Bull can seal their first constructors' title since 2013 at the United States GP
"I was 12 years old when I was being sponsored by Red Bull. It's a great shame. He had a huge heart and passion for sport, for everything in general. He will be greatly missed."
Yuki Tsunoda
"As a Red Bull family, definitely it's really sad and really a shame. It was bad news to hear, especially before qualifying.
"We met a couple of times face to face and also had a call as well. He's a really nice guy, and [played] a big part in Red Bull, I mean most of it, like 90, 99%.
"The achievements he had, and also without him, Red Bull Racing and also AlphaTauri, we couldn't be able to progress like this. Rest in peace and [we'll] push hard for him tomorrow."