Feature
DO SAY, DON'T SAY: Your quickfire lowdown on AlphaTauri for 2020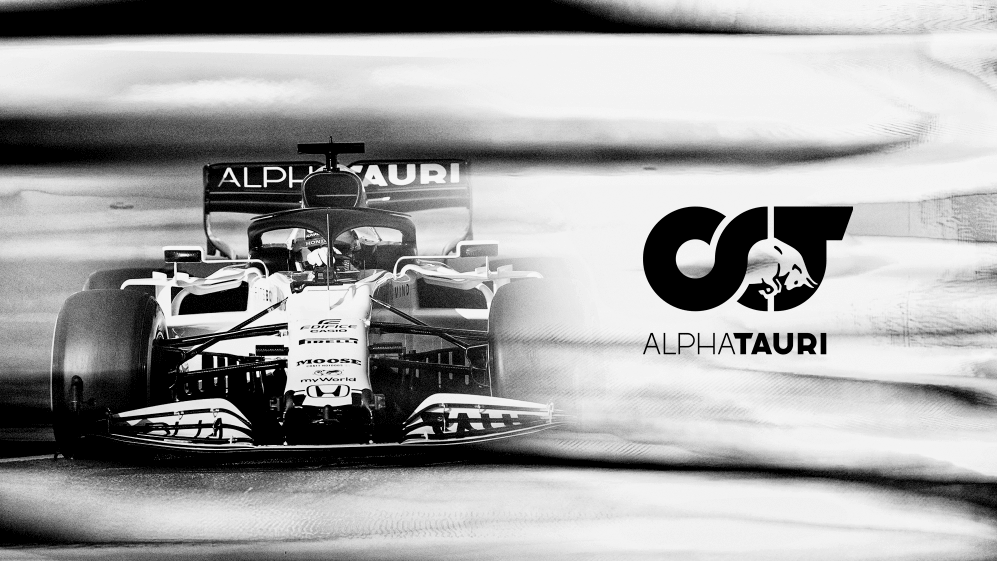 Toro Rosso is no more, long live AlphaTauri! While we were desperately hoping Franz Tost had renamed his team after the obscure 70s Italian prog-rock band, it is, rather more prosaically, a nod to a clothing line owned by Red Bull. This aside, it's very much business-as-usual in Faenza. Albeit business-as-usual clad in a spiffy new livery.
Last year's ranking: 6th

Driver line-up (2019 ranking): Pierre Gasly (7th) Daniil Kvyat (13th)

2020 F1 Car: AlphaTauri-Honda AT01
DO SAY: More podiums in 2020?
Toro Rosso built up good momentum last year, and that optimism and confidence will carry over into the new season. Having scored precisely one podium in their first 13 seasons, Toro banged in two last year. Their Honda engines were getting better with each release, and the team went through the second half of the season expecting to score points at every race. That hasn't always been the case in the past.
This year's AT01 gives every impression of being a progressive step from last year's STR14, and AlphaTauri's drivers, like their counterparts at Red Bull Racing, are convinced that Honda have delivered more horsepower.
DON'T SAY: The competition looks a lot tougher
…but is that going to be enough? Last year Toro were clearly punching above their weight, and while that can work in short bursts, eventually the heavier hitters are going to land one on you. While AlphaTauri make all the right noises about progression, they're going to have their work cut-out hanging on to sixth, with McLaren, Renault and Racing Point all looking a little more race-ready in Barcelona.
POWER RANKINGS: From 10 to 1 – where do the teams stand ahead of Australia?
DO SAY: Best driver line-up ever!
While F1 has nine teams dedicated solely to beating all the others, AlphaTauri's purpose is not only to be successful themselves, but also to help Red Bull achieve their aims. Its schtick is to take novice drivers, rub-off the sharp edges and then surrender their burgeoning talent to the sister team.
At the moment, however, the flow has been reversed, giving AlphaTauri the most experienced line-up it's ever had. It's worth noting that, while Alex Albon has looked a good fit at RBR, Dany Kvyat was cleaning his clock all the way to the summer break last year. Meanwhile the Pierre Gasly that's returned from Red Bull swiftly relocated his mojo when back among comfortable surroundings.
Drivers will always say they're still learning – but for the first time in ever, Faenza have a pairing that isn't cramming for an exam. Admittedly, having been shunned by Red Bull Racing their motivation might suffer – but if that happens, drivers at the top of the speed-dial for happy-go-lucky Dr Helmut Marko are never short of an encouraging pep talk of the type described by previous recipients as having a motivational vigour that can strip paint off metal.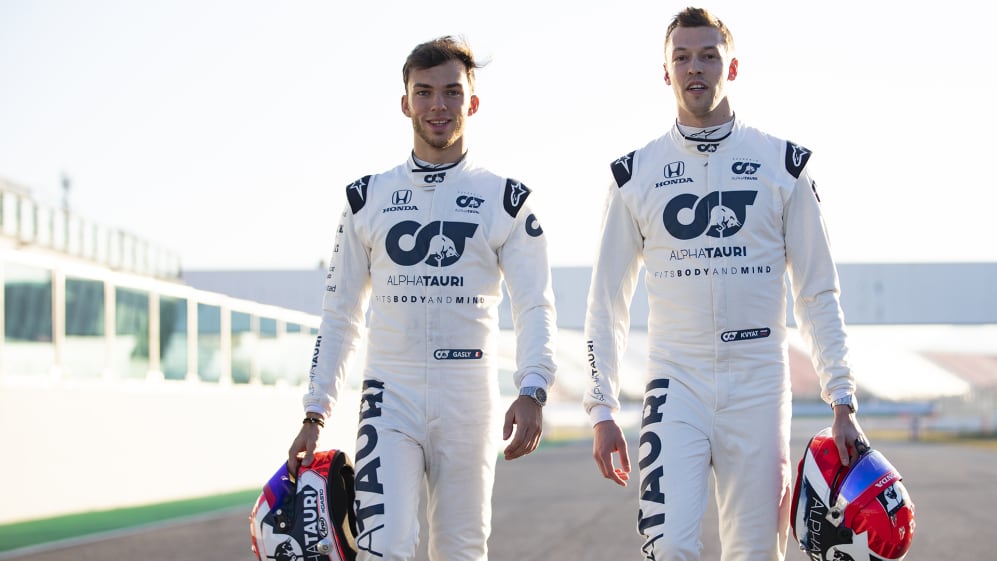 DON'T SAY: Red Bull's lab-rats
Back in the day, when such things were acceptable, new bits and pieces would first appear on a Red Bull car, and then get transferred down the line to Toro Rosso. In the modern era there's a subtle realignment. The Faenza team collaborated with Honda on a year of aggressive development (and no small number of not-wholly-necessary grid penalties) before Red Bull Racing made the migration.
Even now there is a sense that, should Honda have an engine development with a high risk-reward ratio, then AlphaTauri will take the risks so that Red Bull Racing can accept the rewards if it doesn't go bang.
There can be considerable gain in this for AlphaTauri because, if the Red Bull Racing-Honda partnership prospers, logically AlphaTauri will be pulled along in its wake – but looking out for the little guy isn't the primary purpose of the project.
READ MORE: Will Hamilton beat Schumacher's record – and 9 other burning questions for 2020
What else you need to know
Ins and Outs:
Steady as she goes. Jody Eggington has now had a year in the technical director's chair following the departure of James Key and since then, very little has changed. It's worth noting that David Worner's departure from Red Bull, however, has knock-on consequences for AlphaTauri, given that his role was to manage the Red Bull Racing/Toro Rosso Synergies initiative, heading up co-ordination effort between the two team supplied by Red Bull Technology.
Stat Bomb:
In the list of youngest drivers to start a Grand Prix, Toro Rosso have three entries in the top ten. Dany Kvyat is joint ninth, making his F1 debut aged 19 years, 324 days (the same as Chris Amon). Jamie Alguersuari held the record for a while, making his debut aged 19 years, 125 days, but has since been superseded by Lando Norris, Lance Stroll and, the ultimate baby, Max Verstappen, who was 17 years, 166 days old when he made his debut in 2015.
This year the Red Bull teams have the unusual situation of the two drivers in their junior team (Kvyat 25, Gasly 24) both being older than the two drivers in their senior team (Albon 23, Verstappen 22).
READ MORE: 7 incredible season openers from each decade of F1