Feature
7 incredible season openers from each decade of F1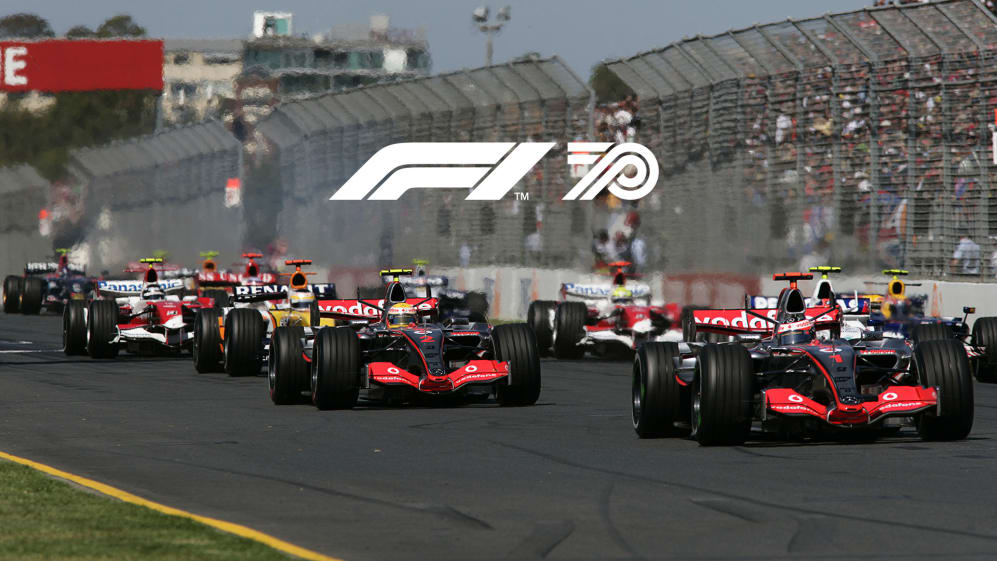 1950s – 'One-eyed' Moss handles the heat in Argentina, 1958
This nailbiting 1958 season opener was set at a sweltering Buenos Aires. Just 10 cars started – BRM and Vanwall absent – but it was a case of quality over quantity.
Stirling Moss starred for minnows Rob Walker Racing, having started seventh in his Cooper T43. He chose not to pit from the lead and, with constitution wearing thin and tyres down to the canvas, Moss mounted a stunning defence over the freshly-shod front-engined Ferraris.
READ MORE: Who took the most F1 Grand Prix wins in each decade?
At the flag, just 2.7s split Moss – sporting an eyepatch having been 'poked in the eye' by his wife days before the race – and Ferrari's Luigi Musso, in the first GP win for a rear-engined car.
1960s – Moss's Monaco masterclass, 1961
Moss again, you say? Well, yes, but a considerably different victory, equally deserving of making this list.
In a new 1500cc engine formula, the futuristic 'sharknosed' Ferrari 156s were set to dominate with Phil Hill, Richie Ginther and Wolfgang von Trips at their wheels. But at the season opener in Monaco, it was Moss who took a shock pole position in his privately entered, underpowered and ageing Lotus 18.
READ MORE: Moss withstands the might of Ferrari at the Nurburgring – F1's best drives
Ginther briefly led, but the nimble Lotus – its driver's fancy footwork now plain to see thanks to a deliberately removed side panel – eventually won out thanks to the masterful Moss, who held off the red tide for what would prove his penultimate F1 victory.
David vs Goliath made easy.
1970s – Home heartbreak for Reutemann, 1974
Buenos Aires hearts were buoyed as local hero Carlos Reutemann finished fastest in the warm-up in his lightweight Brabham BT44, having been only sixth in qualifying.
Pole position instead went to Lotus's Super Swede Ronnie Peterson, joined by Ferrari's Clay Regazzoni on the front row, although the Swiss would be involved in an opening lap tangle.
READ MORE: Lauda's barely believable Monza comeback, 1976
Amid the action, Reutemann jumped up to second before evoking roars as he took the lead on the third lap. Cue gasps, then, as his towering, narrow airbox began to wobble off the car.
Even so, glory looked to be Reutemann's until, amid huge drama, cruel fate (and a lack of fuel) denied him with a lap remaining. That left the way clear for Denny Hulme, from P10 on the grid, to pull off an unlikely win ahead of Niki Lauda.
1980s – Il Leone triumphs on Ferrari debut, Brazil 1989
In the red corner, we had Ferrari's Nigel Mansell, with Alain Prost facing up for McLaren. They would start on the third row, as McLaren's Ayrton Senna was on pole ahead of Riccardo Patrese, Gerhard Berger and Thierry Boutsen.
Berger's rear wing flew on Lap 1 in collision with Senna, which gave Patrese the lead over Boutsen. The poleman sat waiting, furious, for a new wing in the pits.
READ MORE: F1's wildest ever race? - 9 reasons Dallas '84 will never be forgotten
Patrese's tyres and pace faded, which set up a tense Mansell/Prost battle. They raced nose-to-tail but the lion's mane was twitching as he stalked the McLaren ruthlessly, all the while concerned about reliability on his Ferrari debut. Mansell sealed the win with a high-speed pass made at Curva Sul, the early plane ticket he'd bought (having expected to break down) famously going unused.
On a day spoiled only by the Briton cutting his hand on the trophy, Johnny Herbert had his own victory, shrugging off injury to finish fourth in a fitting send-off to Rio's Jacarepagua circuit.
1990s – Alesi shows Senna his might in Phoenix, 1990
Tyrrell's young gun Jean Alesi lined-up in P4 ahead of Ayrton Senna on an unforgiving, abrasive Phoenix street course, for an epic to bring in the new decade.
Alesi deemed Gerhard Berger's pole position arbitrary to take the lead early on, while Senna's pressure-cooker approach made easy work of Andrea de Cesaris then Berger, who spun on Lap 9.
READ MORE: Alesi's one and only Grand Prix win in Canada
What followed was a chase through the 90-degree streets of Phoenix, Senna's McLaren bearing down on Alesi at a rate of knots. The French-Sicilian was briefly passed, but defiantly pushed back ahead of the Brazilian. He'd eventually be passed for good, but in finishing second he'd announced his talent to the world.
And even in victory, Senna was gracious enough to praise Alesi's brilliance that day.
2000s – Debutant Hamilton causes a stir, Australia, 2007
Kimi Raikkonen took over the seat vacated by retiree Michael Schumacher at Albert Park in 2007 and took pole in a Ferrari so on-rails it could've served as a Melbourne tram.
But at the start, all eyes were on debutant Lewis Hamilton who, in the first corner of his F1 career, had the temerity to push ahead of his two-time champion team mate Fernando Alonso.
READ MORE: Remembering Hamilton's disastrous 2007 Chinese GP
As Raikkonen cruised up front, and Alex Wurz and David Coulthard collided spectacularly, Hamilton – a brief leader during the pit window - continued to vie with Alonso for second, only losing out to the Spaniard after the final round of stops.
A scintillating contest - and a prelude of things to come...
2010s – A star-studded line-up shines Down Under, 2012
A record six champions lined the grid for the 2012 Australian GP: polesitter Lewis Hamilton leading Jenson Button, Sebastian Vettel in front of Michael Schumacher, and Fernando Alonso and Kimi Raikkonen further back.
A tough one to call; far tougher to win. Hamilton was just three seconds off Button when the first pit stops began and pitted a lap after his team mate. It gave Button an advantage, and when Vitaly Petrov's Caterham stopped Hamilton lost out again – Vettel able to capitalise on the Safety Car.
WATCH: Daniel Ricciardo's French-Australian language challenge
Hamilton stayed on Vettel's tail throughout but the Red Bull driver's defence was impenetrable enough to secure second by just four seconds. Vettel in turn missed out on the win by just two.
Alonso showed his might in a recalcitrant Ferrari, rallying to P5 as Pastor Maldonado crashed out in chase. A race of attrition with six retirees including Schumacher, and a real 'race of champions' to kick off the season.
Then again, the 2020 Australian Grand Prix is due to start in a week's time and, although there are three champions on the grid with Hamilton, Raikkonen and Vettel, they share 11 titles… Here's hoping for another riveting opener to the season.