Don't read too much into Mercedes' Friday pace advantage, says Hamilton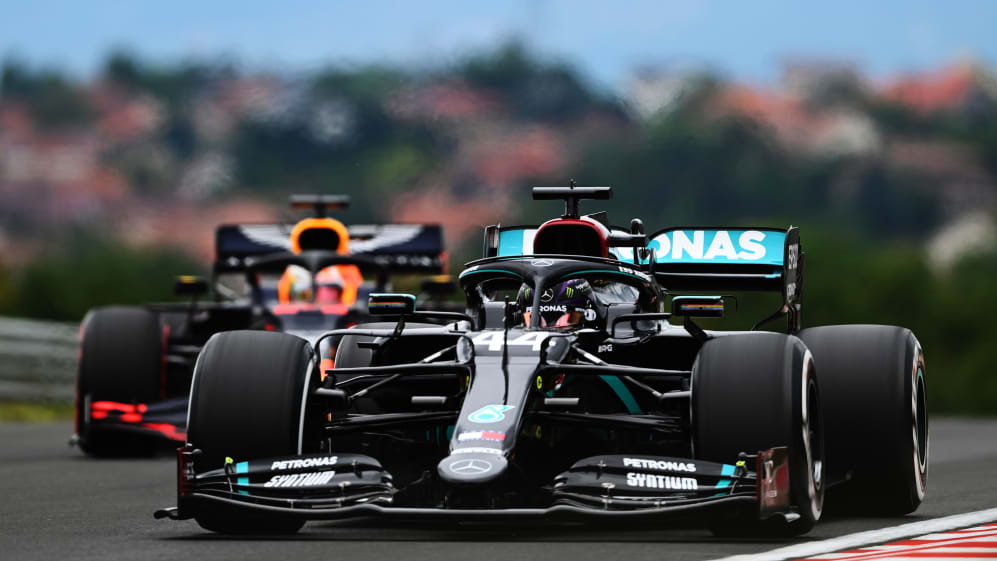 With no team bar Racing Point having got within a second of the Mercedes in the dry Free Practice 1 session for the Hungarian Grand Prix, you could forgive Lewis Hamilton and Valtteri Bottas for believing they had the weekend all sewn up already. But with only one session of representative running on Friday in Budapest, both drivers were predicting more to come from their rivals over Saturday and Sunday.
Styrian Grand Prix winner Hamilton came out of the blocks strongly when running got under way in Hungary, narrowly taking the fastest time from Bottas by 0.086s in FP1. And with no representative running in the wet FP2 – a fact that will have hurt their rivals as much as Mercedes – Hamilton's 0.527s FP1 gap over third-placed Sergio Perez (and 0.964s gap over fourth-placed Lance Stroll) looks daunting. But the World Champion was playing down the performance at the end of Friday's running.
FP1 REPORT: Mercedes take 1-2 ahead of Racing Points in Hungarian GP first practice
"I'd just say don't take too much from it," said Hamilton. "Everyone's doing something different, different programmes out there in terms of wing and fuel and engine and all these types of things.
"It was a great first session, we got everything we needed to do... [But] I think it's going to be a lot closer when you get to P3 and qualifying. The car, there was some work to do to it, so we did some work and then it rained and we won't know until we get another dry session [if it's worked]."
Asked who he expected to pose a threat to Mercedes this weekend, Hamilton replied: "This is a Red Bull track. It's just always been really strong for Red Bulls, so I anticipate it's going to be a tough battle for sure with those [cars].
READ MORE: We have 'a lot of work to do' to get 'unpredictable' RB16 up to speed, say Red Bull drivers
"It would be great to see the Renaults doing well. The McLarens are already doing fantastic, so it will be interesting to see how they do this weekend with their great car. Also… Racing Point, they're doing a fantastic job. It's exciting for me to see.
"I would imagine this weekend, everyone's going to be a bit more squished together as it's not a power-dependent circuit," he added. "Obviously the Ferrari engines have lost a lot of power over winter, or since last year, but that shouldn't be an issue; it should be more about the car this weekend, and the downforce, aero, mechanical grip package that you have. So I'm hoping for a... tighter pack."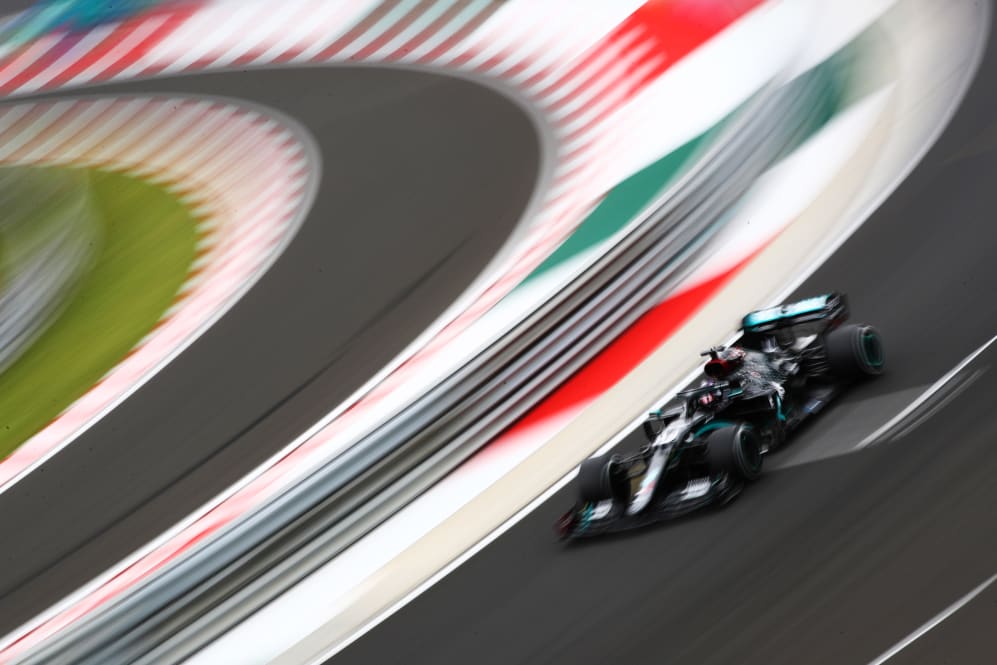 READ MORE: Sainz admits McLaren 'a bit worried' after 'weird' lack of pace in Hungary
Hamilton is hunting down his eighth Hungarian Grand Prix win in 2020, which would see him tie with Michael Schumacher for the most wins at one venue – Schumacher having secured his record at the Magny-Cours circuit in France – while Bottas' best Hungarian Grand Prix finish to date was his third place in 2017.
Significantly, Hamilton's fastest time in FP1 was done on the hard compound tyres, while Bottas - 0.086s slower - set his best time on the mediums.
But the Finn revealed that he wasn't worried about the difference in performance, saying on Friday evening: "Balance-wise, myself, I was struggling with a little bit of understeer… I could see from the data where the difference was [to Hamilton], and quite a bit was from the balance. I also think the tyre difference between the compounds here was a bit less than in Austria, so no stress."