Sainz admits McLaren 'a bit worried' after 'weird' lack of pace in Hungary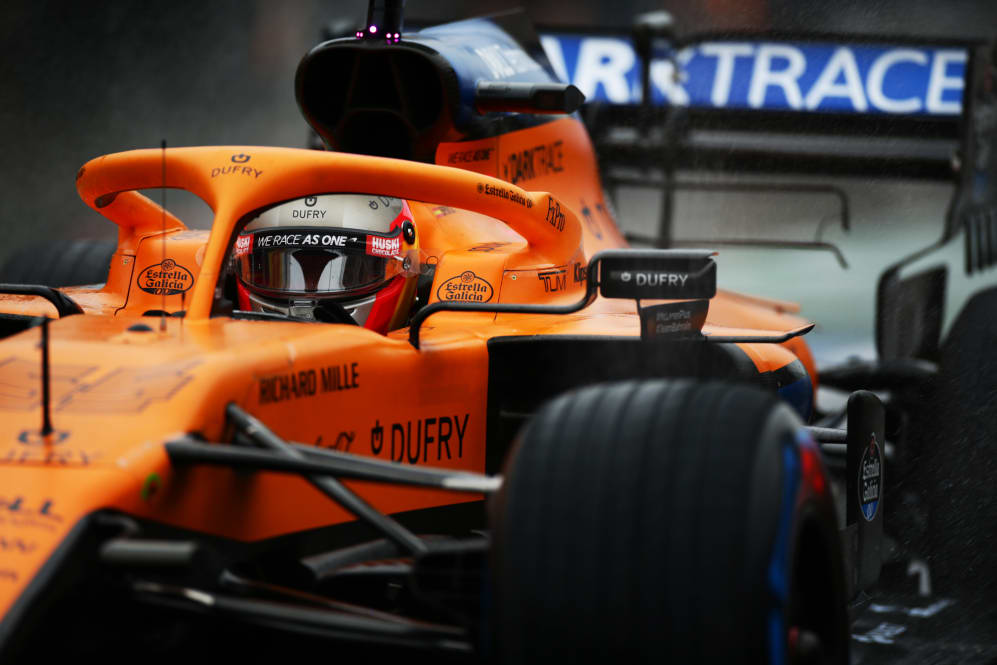 McLaren have started the 2020 season in sparkling form, with a podium and 39 points from the opening two races putting them second in the standings. And on Friday at the Hungaroring, the Woking team were back in the top three as Carlos Sainz placed third in a saturated FP2 session. More reasons to be cheerful then? Not according to Sainz, who was more concerned about McLaren's underwhelming pace in the dry conditions of FP1…
Before a fragmented FP2 session, during which many drivers spent almost the entire session in their garages, Sainz had placed 11th in FP1, two spots down on team mate Lando Norris, both men having used the soft compound tyre – the fastest in Pirelli's allocation.
Midfield rivals Racing Point, on the other hand, managed to put soft-shod Sergio Perez third and Lance Stroll fourth in FP1 – behind the leading Mercedes. Ferrari and Renault, meanwhile, had their four drivers finish ahead of Sainz in that session with a mix of medium and soft tyres – worrying signs for the Spaniard.
READ MORE: Vettel 'knows how to win' says Szafnauer as Racing Point link lingers
"Taking into account that we ran the soft tyres and that we saw some other people doing super-competitive lap times on the medium and the hard, it left us a bit worried, the fact that on the soft we couldn't really go quicker than them," explained Sainz.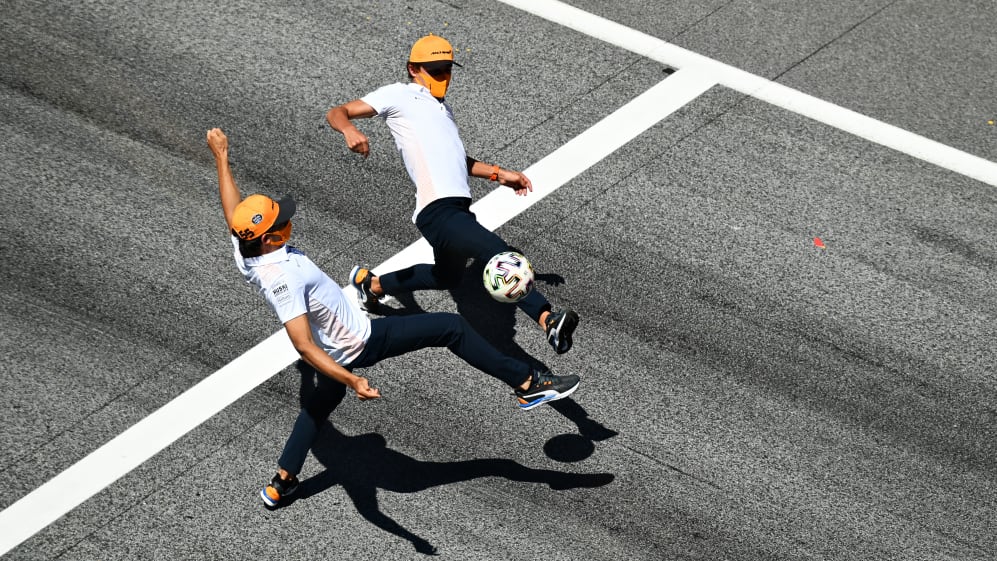 "It's weird, there was nothing fundamentally wrong with the car, it's just the lap time and the way that we made the tyres work - we were not switching them on the way we wanted to, so it was a bit weird, let's say. We didn't expect to struggle as much.
READ MORE: 'It's about the future of F1' – Renault outline why they protested Racing Point's brake ducts
"Big question mark, I guess, going into tomorrow. Especially in the dry we really don't know where we are. I would've been a lot more confident if that lap on the soft would have been more competitive, but unfortunately it's not at the moment and we go with that question mark into tomorrow, really, without knowing," he said.
Team mate Norris added that while it was "nice" to be back in the car after diagnosing the chest pains that tarnished his Styrian Grand Prix weekend, "it wasn't so nice while driving it".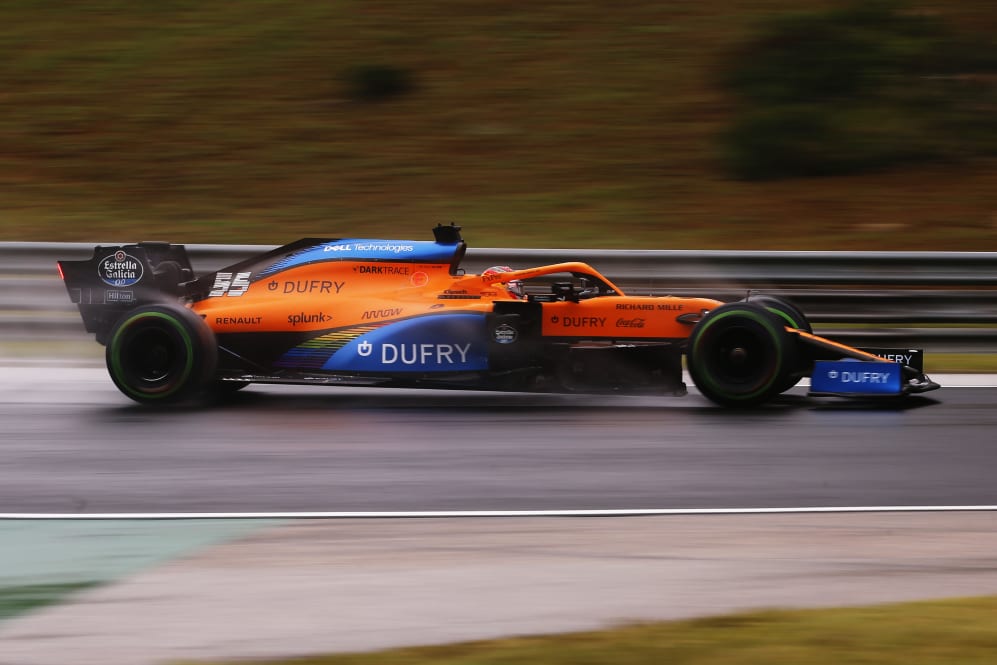 "I think we're in a very different situation to Austria in terms of car balance and what we're suffering with," he added. "A bit of a shock I would say."
"Last year this was quite a good track for us. But after this morning it was not looking quite as good so we've got some work to do if it's going to be dry.
"I think if it's going to be wet it's hard to say – no one did any proper running, which kind of sucks, but yeah it was just nice to be back in the car but we've got a bit of homework to do before tomorrow," concluded Norris.
It's not too late to change your F1 Fantasy team. Sign up or make transfers by clicking here.