DRIVER MARKET: Horner says Yamamoto 'doesn't fit Toro Rosso criteria at the moment'
Reigning Super Formula champion Naoki Yamamoto raised more than a few eyebrows at the end of Free Practice 1 in Japan, as he finished just 0.098s off Daniil Kvyat's time on his first ever run out in an F1 car with Toro Rosso. But despite the impressive performance, Red Bull Team Principal Christian Horner appeared to deny that the Japanese driver was in contention for a seat at the Red Bull junior team for 2020.
Honda-backed Yamamoto is one of Japan's most successful current drivers, having also won the Super GT championship last year alongside Jenson Button, the second time he's taken that title.
READ MORE: Bottas leads Mercedes 1-2 in opening Suzuka session
But although the 31 year old, who took over Pierre Gasly's STR14 for FP1, drew praise from Horner for his performance at Suzuka – a track he admittedly knows well – the Red Bull Team Principal appeared to dampen speculation that the Japanese driver was in the running for a Toro Rosso seat in 2020.
Yamamoto's certainly worth giving a run and having a look at today – I think he acquitted himself extremely well
"He's done a very good job for his first session here in a Formula 1 car," said Horner. "I think he acquitted himself extremely well. He's had a very successful career racing over here and with Jenson in the GTs. He doesn't fit the criteria at the moment, but he's certainly worth giving a run and having a look at today.
"I don't know the exact ins and outs of [Toro Rosso's] run plans, but you'd have to say it's pretty usual that they run a standard setting across the two cars – so he's done a pretty decent job there."
READ MORE: Yamamoto apologised to Gasly for taking his Toro Rosso for Japan FP1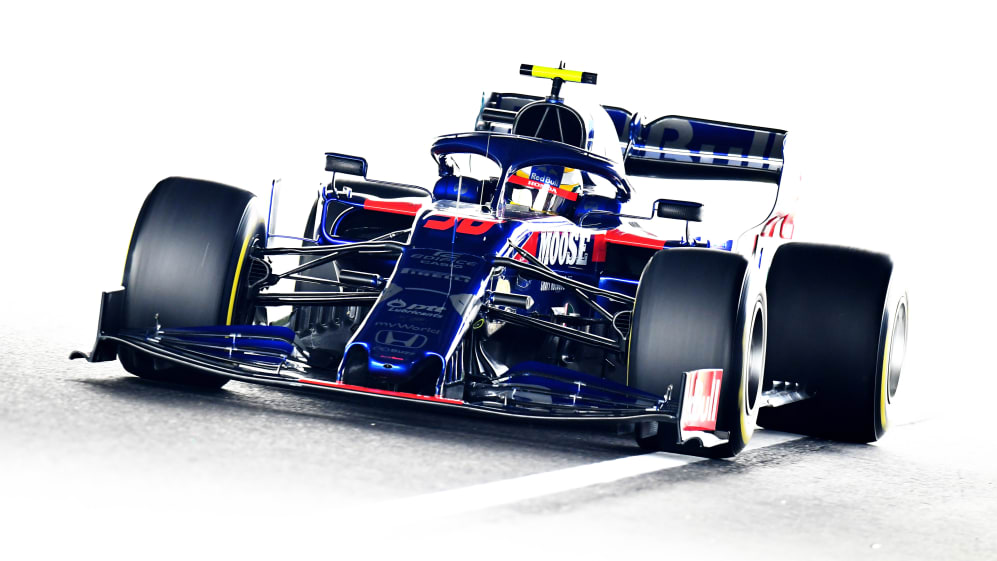 If that session was to be Yamamoto's sole outing in a Formula 1 car, however, at least the Japanese driver enjoyed it…
"The power is amazing," Yamamoto gushed after the session. "I'm very, very surprised. I never feel power [like this] so this is the biggest different point between Super Formula and Super GT.
"I wanted to [have a better] result," he added, after finishing the session in P17, one place behind Kvyat. "I'm a racing driver and this portion wasn't satisfying to me, but most important thing is no crash, and I gave great information for the team, and I wish a good result this weekend to the team, and especially Pierre – Pierre gave me his car, so I'm grateful."
DRIVER MARKET: Albon 'not focused' on 2020 as Gasly says he has 'unfinished business' at Red Bull
Horner's words will doubtless come as welcome news to Gasly, meanwhile, with the Frenchman having dropped back to Toro Rosso in favour of Alex Albon following a difficult first half of the season at Red Bull, while Honda are understood to be keen to have a Japanese driver at either of the two Red Bull-backed teams they supply power units for in the near future.