DRIVER MARKET: Vettel tight-lipped on Racing Point links after being spotted with team boss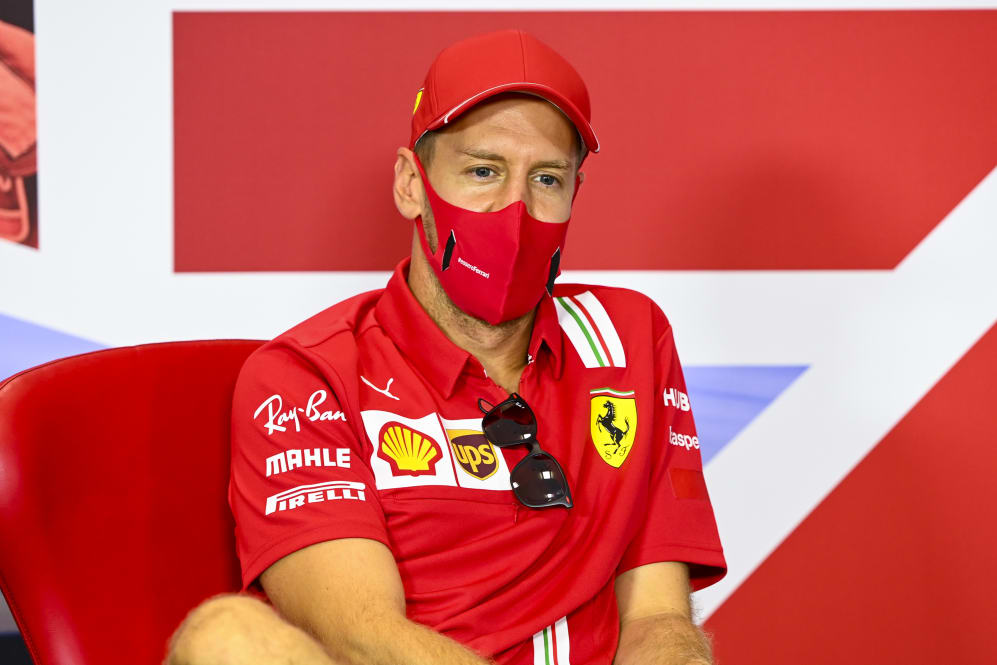 A rumour emerged in the aftermath of the British Grand Prix that Sebastian Vettel had shared a car ride with Otmar Szafnauer, CEO and Team Principal of the Racing Point team which Vettel is said to be in talks with about a drive for next year. But while Vettel confirmed that he had indeed shared a car with Szafnauer, he said that he had "no news" to announce about his future.
Since it was confirmed that he was to be let go by Ferrari at the end of 2020, Racing Point have emerged as the frontrunning option for Vettel for next year should he decide to stay in Formula 1, as the team prepare to become the Aston Martin works squad.
DRIVER MARKET: Does Perez's future lie with Alfa Romeo amid Vettel links to Racing Point?
And although Vettel's car share with Szafnauer – and pre-race elbow bump with team owner Lawrence Stroll – set tongues wagging last weekend, the German remained coy about the whole affair.
"It's correct," said Vettel when asked about the rumours ahead of this weekend's 70th Anniversary Grand Prix. "We were heading to a fuel station. After the fuel station, he continued home and I was going somewhere else.
"[He has] a nice car – a Ferrari Pista, and I remember years ago he was talking about that car and he obviously got one and he said that it was running out of fuel, so I said, 'Where are you going?' and we were heading in the same direction, so I was going with him to the fuel station and then went somewhere else.
"I find it a bit awkward nowadays that people make a fuss out of everything," Vettel added, "and actually I don't… see the news in that."
READ MORE: 'Exciting times for me' says Vettel as he continues to weigh up future plans
Vettel was later asked whether Szafnauer had had a contract in his glove compartment for Vettel to sign.
"Well I signed something, I'm not sure – he told me it was a waiver in case he crashed," laughed Vettel. "That was a joke – just making sure because nowadays people get everything a bit wrong. From my side, there's no news, nothing to announce. I've known Otmar for a long time and I've been in his car before but nobody was interested… If you speak to the people that you know, that's not uncommon."
READ MORE: 'Something doesn't stack up' – Vettel puzzled by his poor pace in British GP
Despite confirmation on the Thursday ahead of the 70th Anniversary Grand Prix that Valtteri Bottas would remain with Mercedes for a fifth season in 2021, a theoretical seat alongside the Finn remains for next year, with Lewis Hamilton having yet to sign his own contract extension with the Silver Arrows. But with Hamilton also confirming on Thursday that he wanted to remain with Mercedes going forward, Vettel effectively ruled out his chances of joining the team.
"I don't think so," he said when asked if it was a possibility. "I think [Lewis] wants to continue. I haven't really spoken with him about it, but I'd be surprised if he wasn't continuing. But I don't think there's a rush as well. Obviously if he's staying, then he's staying with Mercedes and if not then I guess he quits, but I don't see that as an option.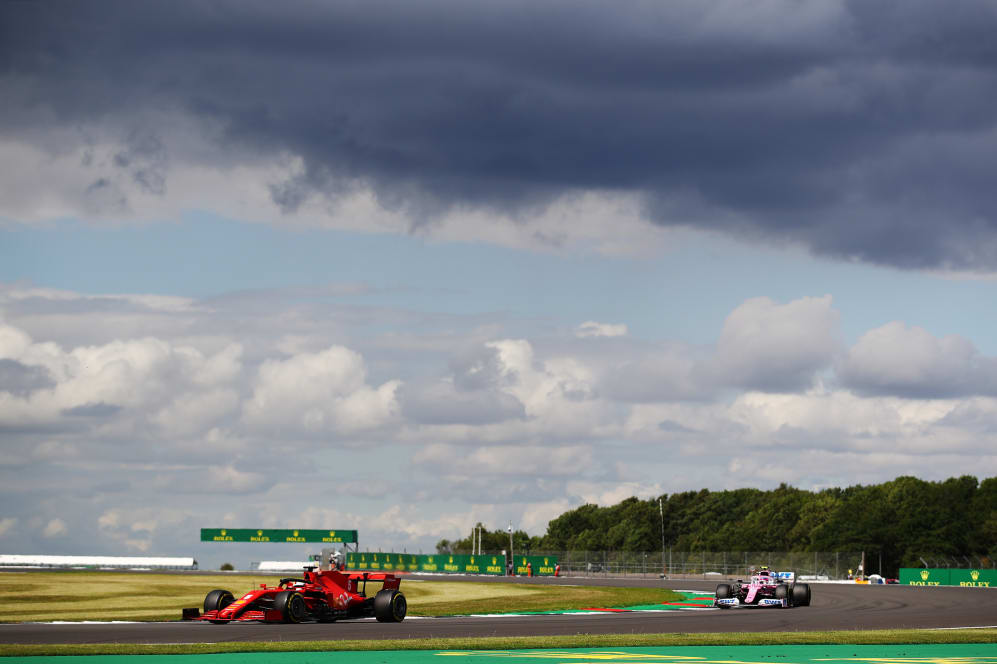 "I've got lots of possibilities," he added, "maybe not so many in Formula 1, as you can do the maths and see what seats are taken. But I think as I've always mentioned, the most important is that I'm happy with my choice. Time will tell what the choice is and then go from there. So I'm not too stressed about it."
Vettel will now look ahead to the 70th Anniversary Grand Prix weekend, following a disappointing race last time out at Silverstone where he was left puzzled by the poor pace of his Ferrari SF1000.