'Something doesn't stack up' – Vettel puzzled by his poor pace in British GP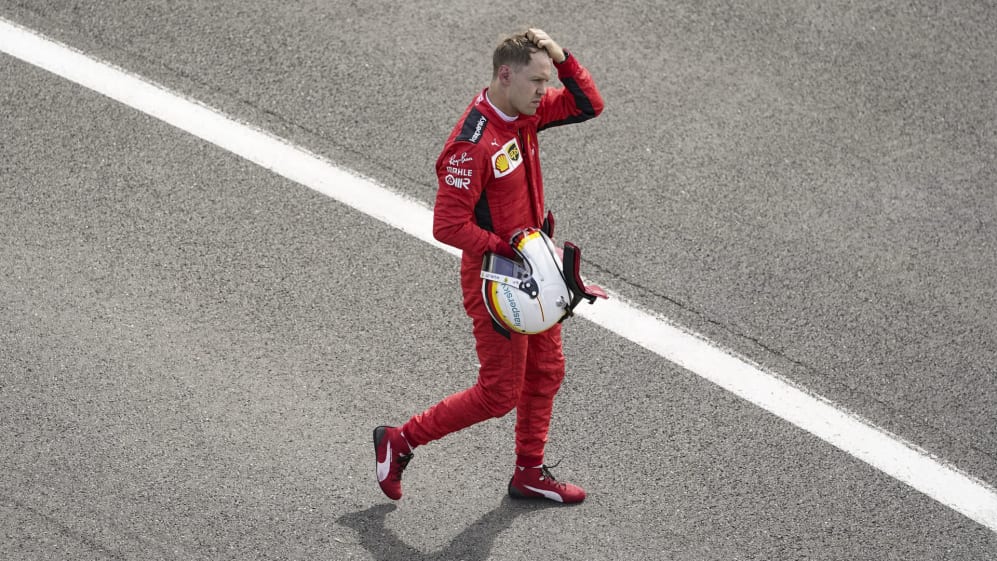 Just two years on from taking victory at Silverstone, Ferrari's Sebastian Vettel was left perplexed by the poor pace in his Ferrari SF1000 at the 2020 British Grand Prix, as he finished the race 10th while team mate Charles Leclerc claimed his second podium of the season.
With an intercooler issue having ruled him out of much of Free Practice 1 on Friday, Vettel had appeared off-kilter for the rest of the weekend, qualifying P10 to Leclerc's P4, while he was then unable to make progress in the race.
READ MORE: Hamilton limps to seventh British Grand Prix victory after late tyre drama
He was easily picked off by the AlphaTauri of Pierre Gasly on Lap 38 of 52, and would have finished P12 and out of the points had late tyre issues for Mercedes' Valtteri Bottas and McLaren's Carlos Sainz not bumped him up to P10 by the chequered flag.
"The result was very poor, but the car was very difficult to drive," said Vettel, who'd complained after qualifying that he couldn't get the SF1000 to "fit" him around a Silverstone track where he's won twice before.
"I struggled to find confidence, and I don't know why, so we need to have a good look. But certainly if I struggled for so many laps in the race and it was the beginning to the end, there's something that probably doesn't stack up.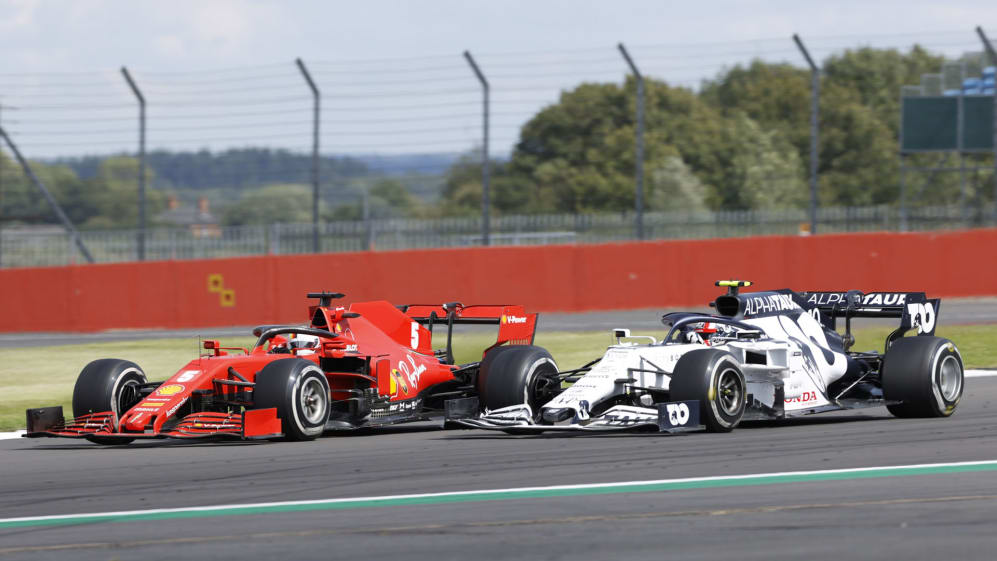 "It was not a very stressful race – I just didn't have a chance," he added. "People around me were faster than me, I got overtaken. It was very difficult… to stay on track, so basically it was not a tough race at all because I could never attack – the car didn't allow me to do what I like. So now we need to have a look why and now obviously we have the next weekend so we can try and do better."
Leclerc's podium threw Vettel's woe into even sharper relief, with Vettel asked whether it was perhaps set-up issues that had cost him relative to his team mate. "On paper, both cars are pretty similar so it's not the set-up," he replied.
READ MORE: The lesser known Sebastian Vettel – getting to know the man who snubs social media
"Also if you look around the lap, there's not one place where maybe I'm driving poorly or there seems to be an issue. It's the whole lap where I'm losing time, so we'll have a look."
The British Grand Prix result marked yet another disappointing race for Vettel, who's failed to finish higher than sixth this year – while rumours continue to link the four-time champion to a move to Racing Point for 2021, with Vettel spotted enjoying a cheeky 'elbow bump' with team owner Lawrence Stroll ahead of the race.