DRIVER MARKET: Wolff says he has responsibility to ensure Bottas has 'great future' if Mercedes opt to replace him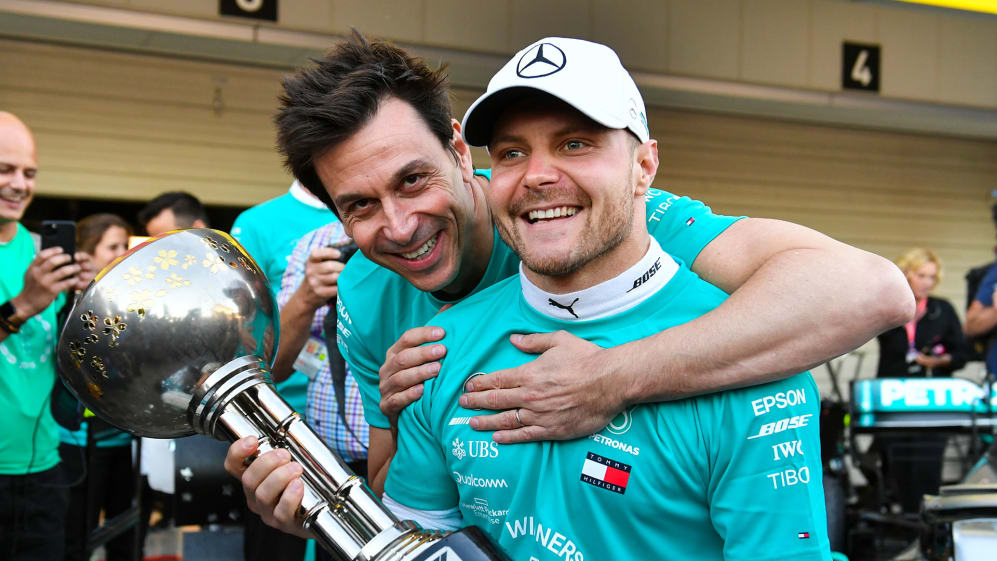 Valtteri Bottas or George Russell. That appears to be the choice Mercedes are deliberating over currently, as they try to select who will partner Lewis Hamilton for 2022. But speaking after the British Grand Prix weekend, Mercedes Team Principal Toto Wolff said that, were Bottas to leave the Silver Arrows at the end of this year, he would work hard to ensure the Finn had a 'great future'.
Bottas played the supporting role to a tee in Hamilton's victory at Silverstone, moving aside to let his team mate through en route to his win, while Bottas was then able to claim his third straight podium for P3, helping Mercedes take 43 points from the weekend to Red Bull's three.
READ MORE: Hamilton and Wolff full of praise for 'great team member' Bottas after his crucial role in British GP win
But with Wolff asked after the race about Bottas' future, and whether he – having first worked with Bottas when they were at Williams together – would help the Finn to find a seat should Mercedes decide not to renew his contract, Wolff replied: "If we were to come to the situation that we wanted to give somebody else a go, then it's not only my relationship with him but also [my] responsibility that he has a great future. Because he deserves that.
"He has been the team mate of the best Formula 1 driver of all time and that is not always very easy to shine, but he's fantastic."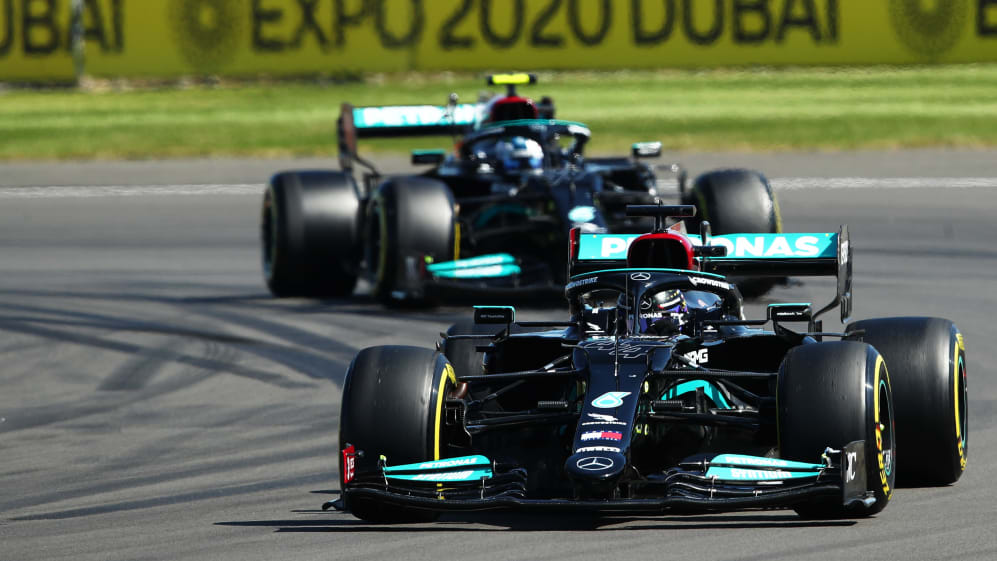 Pushed on what Bottas could do to ensure he remained with Mercedes in 2022 and beyond, Wolff added that the decision on whether or not to retain the Finn – or potentially opt to switch to Russell, who starred in Silverstone's Friday qualifying session – was more a philosophical question for Mercedes.
READ MORE: Bottas or Russell? Wolff says Mercedes will decide on Hamilton's 2022 team mate over the summer
"Valtteri has ticked all the boxes that we needed to understand," said Wolff, "not only recently but also before. It is more of a strategic decision whether we stay with the current line-up or whether we go more bold next year.
"But we're going to sit down with the drivers, with both of them – because George is a Mercedes driver – and then discuss and then come up with a decision."