Drivers notch up over 600 laps in Pirelli's 2024 tyre test as Mick Schumacher makes Mercedes debut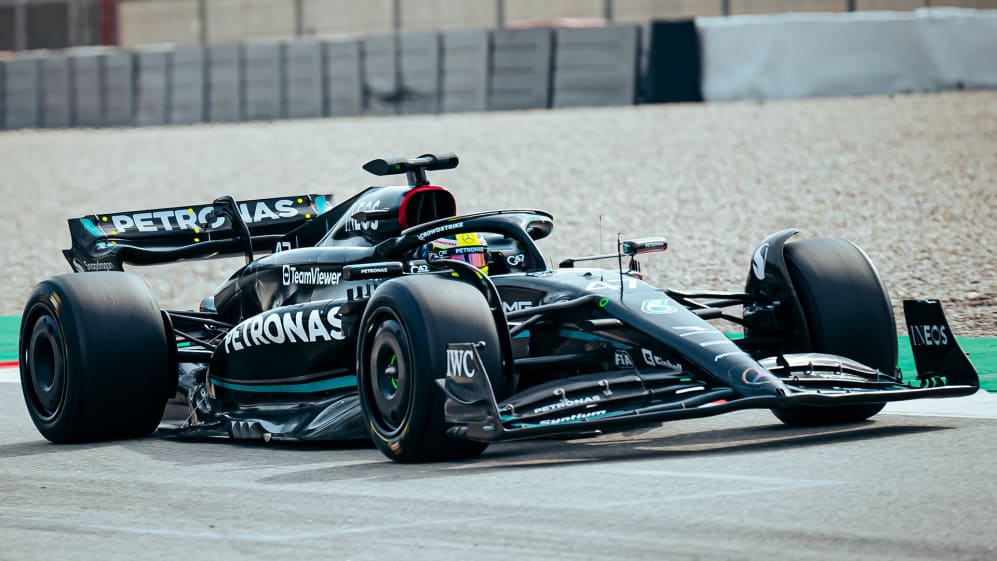 Ferrari and Mercedes' drivers have notched up over 600 laps between them over the course of two days of lapping the Circuit de Barcelona-Catalunya – host of last weekend's Spanish Grand Prix – as Pirelli tested a selection of proposed tyre compounds for the 2024 season.
Ferrari's Charles Leclerc and Carlos Sainz, and Mercedes' George Russell and Mick Schumacher – the team's reserve, who was making his on-track debut for the Silver Arrows in the newly-upgraded W14 – clocked up 617 laps between them across Tuesday and Wednesday: 167 for Leclerc, 152 for Schumacher, 151 for Russell and 147 for Sainz.
WATCH: Schumacher returns to F1 action with first run in Mercedes' W14
"These were two very important days of testing," said Pirelli's Head of Motorsport Mario Isola, "as we gathered plenty of useful information to come up with the best possible choices for next year.
"In terms of construction, there are still just a few details to fine-tune, while during this test we began to identify a solid development base for the compounds; especially for the middle of what will be the 2024 range."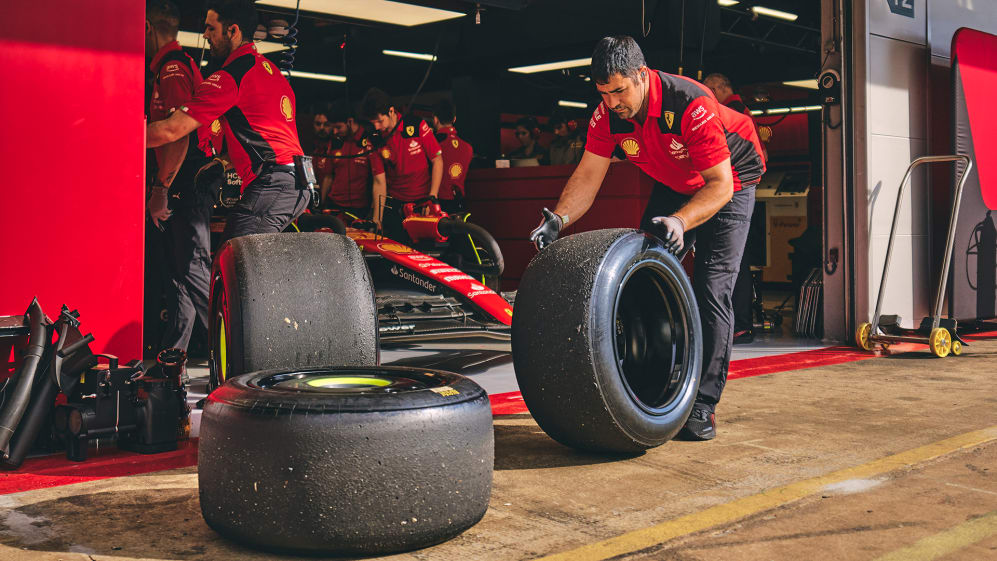 Meanwhile, Pirelli confirmed that running took place without the use of tyre blankets – with the manufacturer having been set to trial a blanket-less wet weather compound at the Emilia Romagna Grand Prix before it was called off last month.
"All the running took place without using tyre blankets. We verified a few interesting things on track," added Isola. "Now we move on to a complete analysis of all the data so that we head into the next test, at Silverstone after the British Grand Prix, as well prepared as we can be.
"After that we will draw some conclusions from all the work done over the last few months and present the FIA, F1 and the teams with the complete picture, so that the best decisions can be taken using all the information available."
READ MORE: Pirelli 'happy' with their tyre development in 2023 as they talk plans for their future in Formula 1
Meanwhile Schumacher – son of seven-time champion Michael – who lost his drive at Haas to fellow German Nico Hulkenberg at the end of 2022, said it had been "good to get back in the driving seat" – with the 24-year-old having been praised after the Spanish Grand Prix weekend by Mercedes race drivers Russell and Lewis Hamilton for his simulator work developing the W14.
"It was great! I learned a lot and it was a lot of fun," said Schumacher, who drove alongside Sainz on Wednesday. "It was a very productive day; we got through everything we wanted to and ran every test tyre on the plan. It was also good to have that first experience of the tyres without any blankets. Obviously having not driven in a while, I felt it physically, but it was good to be back in the driving seat.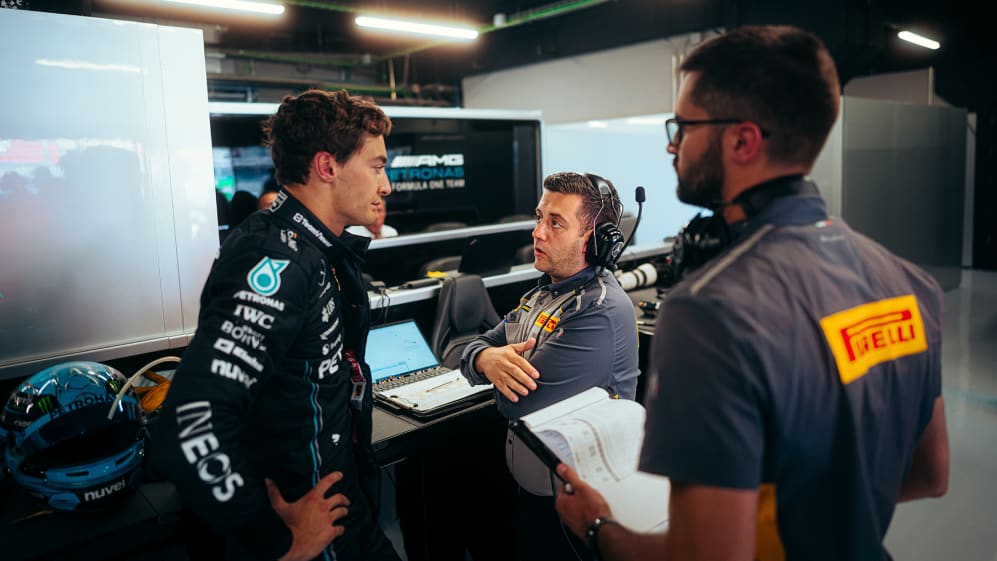 "There is obviously a difference between the simulator and driving in the real world," he added. "There will always be a difference as the technology is not at a point where you can compare it 100%. However, it is the closest experience I've had between a simulator and real life. The simulator has prepared me, and the team has made a great effort of correlating it. That helped me to know what to expect when driving it.
READ MORE: Hamilton and Russell pay tribute to Schumacher for simulator work that contributed to double podium in Spain
"I'm very excited for the rest of the year. I've had a great time today and hopefully I'll be back in a car at some point. I loved every bit of it! I want to say a big thank you to everybody for this opportunity."
Pirelli, meanwhile, will introduce a new specification of slick tyre for July's British Grand Prix at Silverstone, with teams having tested the new construction in free practice for the Spanish Grand Prix last week.