Drivers predicting aggressive Bahrain strategies after DRS zone addition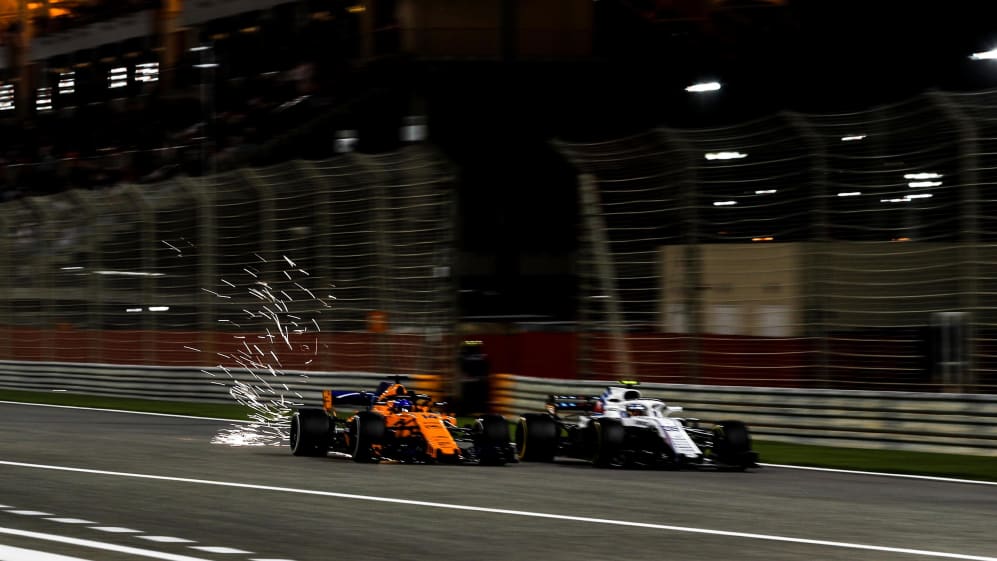 Bahrain is one of the top five tracks on the F1 calendar for overtaking, the Middle Eastern track having witnessed an average of 46 passes per race since 2014. The 2019 Bahrain Grand Prix is expected to up that average, however, following the addition of a third DRS zone – and ahead of the start of the action, the drivers were predicting a heady mix of frenetic racing and aggressive strategy calls this weekend.
Valtteri Bottas's Bahrain Grand Prix circuit guide
The 2018 iteration of the Bahrain International Circuit included DRS zones on the track's two main straights, between Turns 15 and 1, and Turns 10 and 11. Now, though, the drivers will get another bite of the cherry on the run from Turns 3 to the tight Turn 4 – already a hotbed for overtaking in previous years – in a move that's set to give the engineers some thinking to do, with the option of pitting for fresh rubber now carrying potentially less of a penalty than before.
"Probably you can go with a more aggressive strategy with that extra DRS zone if it's easier to overtake," said Red Bull's Pierre Gasly, who last year used a two-stop strategy to secure a superb fourth place for Toro Rosso. "If it brings some more show, I think everyone's going to be happier."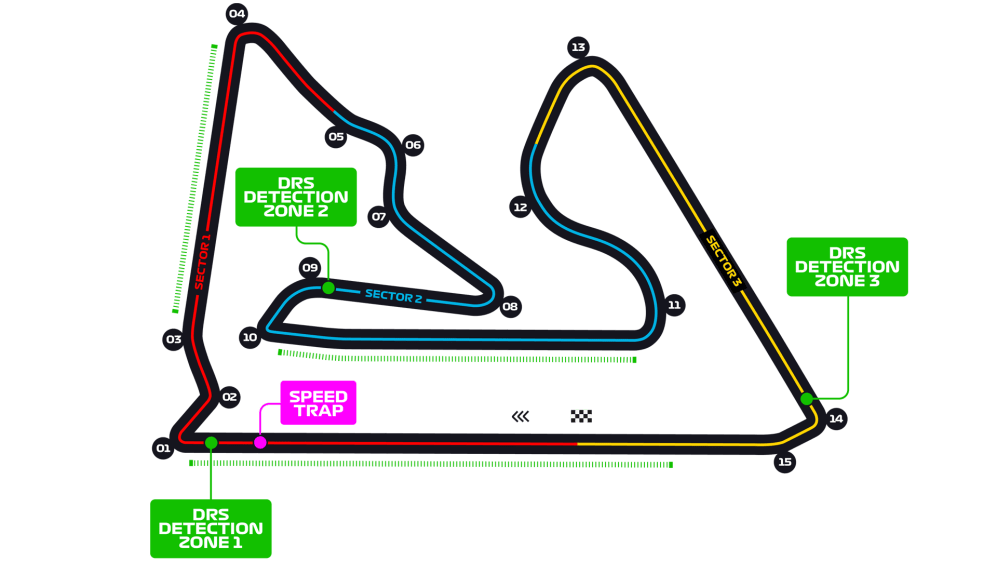 "You'll obviously have more chances of overtaking," reckoned McLaren's Lando Norris, "so you would say a two-stop strategy could be a better chance than trying to do that in Australia.
"Hopefully it will cause teams to choose more different strategies, which can hopefully lead to more overtaking, more action, which is always a nice thing for a driver… I'm sure we're going to see a lot of overtaking and action this weekend."
Back in 2017, Charles Leclerc secured his maiden Formula 2 win in Bahrain after a bold strategy call that saw him pit during the Sprint Race before carving his way back through the field from 12th to first. And the Monegasque appeared to be eyeing up a similar strategy as he prepared for his second outing for Ferrari.
"You can afford to drop back in the standing for an extra stop and have the chance to overtake after again easier," said Leclerc. "Already in the past I think it was quite an easy track to overtake on with two DRS zones, so with one more it can only be easier."
F1 Fantasy – get in the game!
Have you picked your F1 Fantasy team yet? Head here to choose your dream line-up.