Drugovich explains cause of testing stoppage as Aston Martin provide update on Stroll's recovery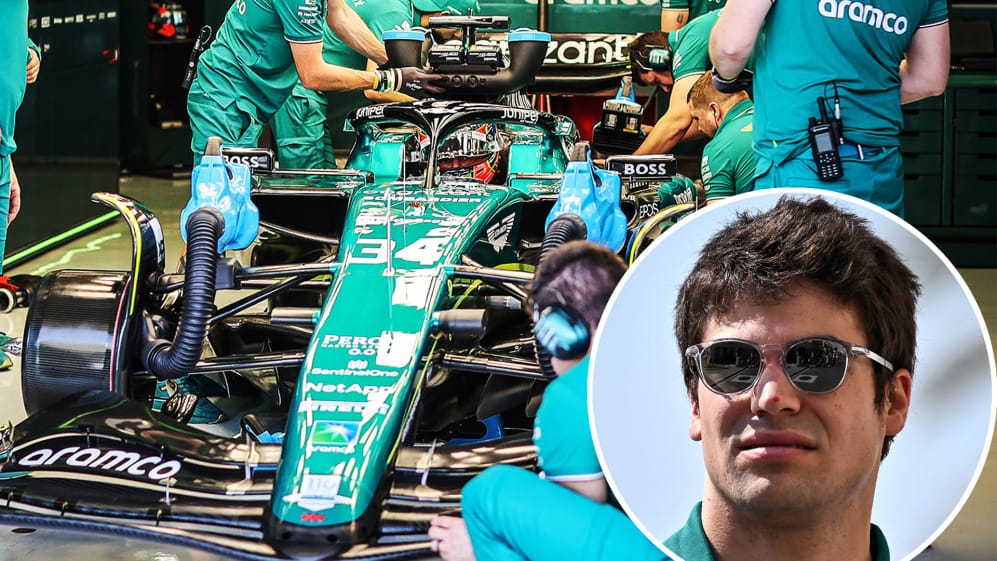 Felipe Drugovich has revealed that an electronics issue stopped Aston Martin in their tracks on the first day of pre-season testing in Bahrain, as he substituted for the injured Lance Stroll – who team boss Mike Krack reiterated was involved in a "small" training incident.
Drugovich debuted the new AMR23 at the Bahrain International Circuit on Thursday after a cycling accident ruled Stroll out of the entire test, with his participation in next week's season opener also in doubt.
MUST-SEE: The 2023 cars hit the track for pre-season testing in Bahrain
But shortly after leaving the pits for the first time, Drugovich pulled off the track at Turn 4 amid an apparent technical issue, which the reigning F2 champion subsequently confirmed was due to an electrical gremlin.
Asked about the red flag-causing stoppage after stepping out of the car, Drugovich said: "We had a few electrical issues – actually just one. It took quite a bit of time to get fixed, but it was pretty straightforward.
"Obviously I need to wish a speedy recovery to Lance, but while I'm here I will try to help the team," continued the Brazilian, who made it back out to rack up 40 laps – saying the car "felt good" and marked a step up over the 2022 challenger he drove in practice at last year's Abu Dhabi Grand Prix, and the post-season test.
Meanwhile, Krack was keen to play down Stroll's accident, stating that his testing absence is "precautionary", while holding back any further details of the Canadian's injuries.
"He was training, trying to improve, or to work on his fitness last week, so he was cycling. He had a small incident, hurt himself, and for precautionary reasons we decided it's better to wait a little bit and be ready next week."
LIVE COVERAGE: Follow all the action from Day 1 of 2023 pre-season testing from Bahrain
Pushed on the extent of Stroll's injuries, he added: "This is a personal thing. He's injured on the hand, on the wrist, but I don't want to go into detail, because this is also privacy."
Drugovich handed over to new Aston Martin Fernando Alonso for the afternoon session in Sakhir, with Krack again remaining coy when asked if the 22-year-old is likely to get another run on Friday to prepare him for a potential Bahrain Grand Prix outing.
READ MORE: Verstappen leads Sainz on opening morning of Bahrain pre-season test
"He did the morning session today, so this is also something I think you have to do as a team just to cover all eventualities. We have not made the final decision yet, how we are going to go for the next few days – this we will decide in the next hours," said Krack.