Feature
DT's 10 Hot Takes – On Lewis's genius, Max's momentum and rookie brilliance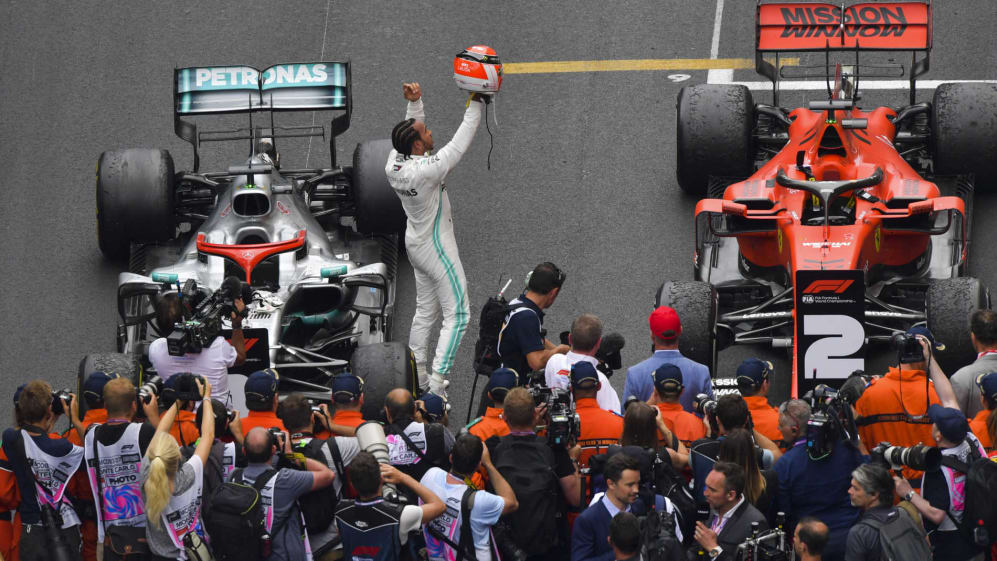 A celebrated Formula 1 journalist with more than 500 (consecutive) Grands Prix' experience, David Tremayne is one of those familiar paddock figures who has seen it all, met them all, and written about it all, over almost five decades of F1 racing. Here, he shares his hot takes after round 6 of the 2019 season in Monaco…
1. Lewis was right – Niki would have taken his hat off to that victory
When you've won 77 Grands Prix, it must get hard to nominate the best or the most difficult. Lewis said he had trouble recalling all his successes, but suggested that his third Monaco victory would count as one of the five toughest races he's ever driven.
Once he was sent out on the medium Pirellis when, eventually, his main rivals Max Verstappen, Sebastian Vettel and team mate Valtteri Bottas all got the hards, he had a fight on his hands.
Since the switches came after 11 laps (12 in VB's case), that meant they all had to go 67 laps, because anyone who stopped again would be history. That thus put the onus on durability, and the hards had that won one hands down. So all Lewis could hope to do was stay in front, contain the pace to suit his tyres rather than his rivals' and, as he said when he became increasingly agitated mid-way through, hope for a miracle.
In the end, he was the miracle. Of all the drivers out there, Max is probably the most committed and creative when it comes to passing, yet Lewis never really gave him a realistic opening despite the intensity of their duel.
Altogether, his win was a masterclass in grace (and resilience) under pressure. Niki Lauda would have been very proud of his protege.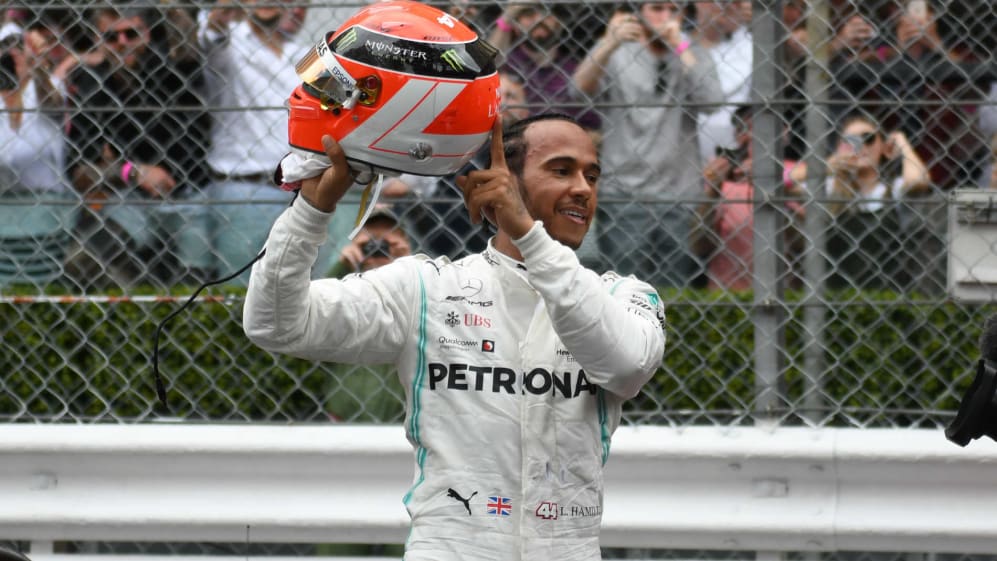 2. If anyone is going to take the title fight to Lewis and Valtteri, it's Max
Wow. Six races in, and Max Verstappen and Red Bull have barely missed a beat.
I have a friend who says they will win before eight races are up, and I really thought they were about to on Sunday.
Max might not care to admit it, but he's been a new man since this time last year, and he is looking ever more like the driver who can take a title fight to Lewis and Valtteri.
He also drove most of the race with the starting torque setting rather than the race setting on his engine, which caused more turbo lag than was ideal.
The Milton Keynes team are looking very good at the moment, with Pierre Gasly increasingly finding more pace as he gets more comfortable. I have a feeling that they need just a tiny bit more to become a real thorn in Mercedes' side on a regular basis.
3. Niki would have wondered what all the fuss was about
Of course, Niki Lauda cast a very long shadow over the Monaco weekend, and as you would expect many people felt his loss deeply.
There were plenty of tributes. Mercedes' cars featured signage thanking him on their noses, red halos and a red star amid the myriad silver stars on the engine covers. Other teams ran their own messages. Then there was a minute's silence on the grid.
IMAGE GALLERY - Niki Lauda tributes on display in Monaco
But just as moving, for me, was the tribute suggested by F1 for the slow-down lap. Fans were encouraged to wave red caps, and boat owners to sound their klaxons.
Many times during the weekend you felt Niki's presence, usually when you were at your most vulnerable. But while I could imagine him watching over the Principality and smiling to himself, I could also hear clipped Austrian tones questioning what all the fuss was about, and matter-of-factly chiding everyone just to get on with it.
I thought there was a nice touch after the race, too, when Lewis and Seb conferred. Effectively, Niki had made a little bit of posthumous history; because each wore a Lauda replica helmet (Seb wearing Niki's early design, Lewis his McLaren comeback version), he had become the only man to finish first and second in the same Grand Prix.
4. Second place flattered Ferrari
Sebastian Vettel's second place in Monaco finally frustrated Mercedes' hopes of setting a new record with a sixth consecutive 1-2 result (they share the current record with Ferrari). But while Seb's pace was good and he was apparently in the fight in the closing stages, he admitted that his rear tyres were losing their edge and the result perhaps flattered the Scuderia a little.
It was, however, some much-needed redemption for him personally after his Sainte Devote shunt in practice, and for the team after the absolute fiasco of Charles Leclerc's qualifying session.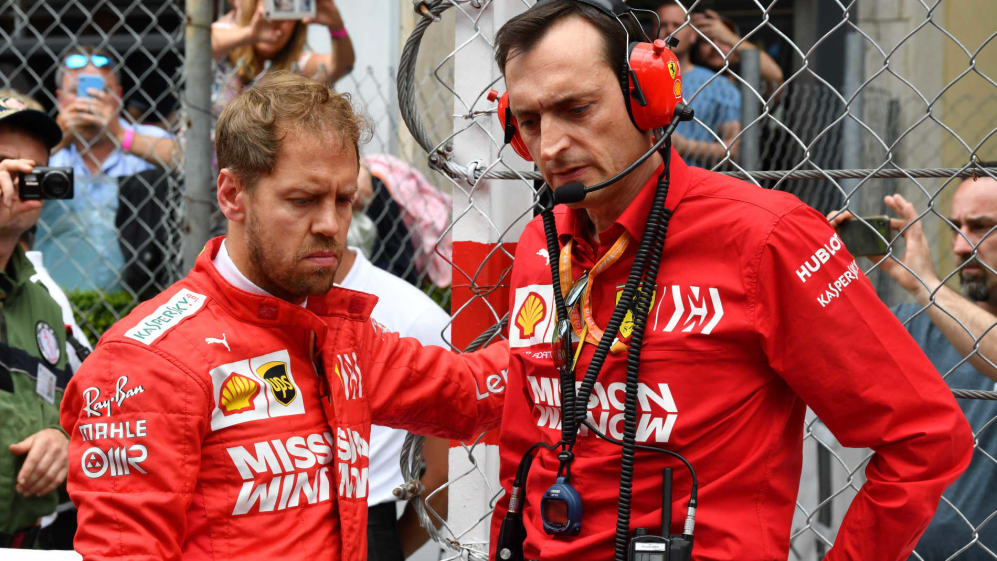 5. I'm expecting a more outspoken Leclerc from now on
Louis Chiron remains the only Monegasque to win in the Principality, after a tough weekend for local boy Charles Leclerc.
I'm not a fan of Monday morning quarterbacking (or even Tuesday morning quarterbacking!), but the manner in which Ferrari misjudged the cut-off point in Q1 was, in my view, inept. They told Charles twice that there was no need for him to go out again, and even insisted once they had got him out of the cockpit that he did not need to get back in.
It's easy to sit and watch these things and berate people who make mistakes. Ferrari aren't stupid, but relying so much on people back in Maranello and the assistance of that ubiquitous character 'Al Gore-Rhythm' has resulted in grief for many teams.
Sometimes, you just need an old-fashioned racer in your pit to say, 'Hey, Al, we're actually in Monaco, and we all know that the track is always evolving over the weekend, so the lap times are tumbling. And we at least need the guy in the car, ready to go just in case, because if we just assume we're going to be safe, we could end up with a lot of oeuf on our visage.'
This was a crucially important race to Charles, and I think we are going to see him being much more outspoken and less trusting over team tactics in future.
6. Forget Indy, McLaren are on the up
McLaren boss Zak Brown was clearly feeling very tender about their failure to qualify Fernando Alonso for the Indianapolis 500, not least because he came so close to winning the 2017 race.
But while that was a nightmare of epic proportion, McLaren's quiet F1 resurgence continued as Carlos Sainz qualified ninth and brought his MCL34 home an excellent fifth in Monaco to keep them in fourth overall.
This was yet another circuit on which they had not expected to do well, which suggests that the Pat Fry-massaged machine is better than many had thought.
For dyed-in-the-wool McLaren fans, this upswing is more than welcome.
7. Albon's Monaco drive made you forget he's a rookie…
Regular readers will know that I'm a big fan of Alex Albon, and the way he drove in Monaco made you completely forget that he's a rookie.
He qualified 10th, not too far off much more experienced team mate Daniil Kvyat, and didn't make any serious errors. In the race he made a set of softs last 39 laps, then set a best time of 1m 15.907s on the 42nd.
That was a very decent lap at that moment, and he followed it up with fastest lap up to that point of 1m 15.607s. That remained fastest until Valtteri Bottas banged in a quickie with 1m 15.163s while catching up late in the race, before Pierre Gasly used a new set of softs for the overall best of 1m 14.279s. But Alex's time remained third overall.
He can be justly proud of his seventh place, especially as he was only sixth-tenths off Dany.
I'm really enjoying seeing how his rookie season is developing.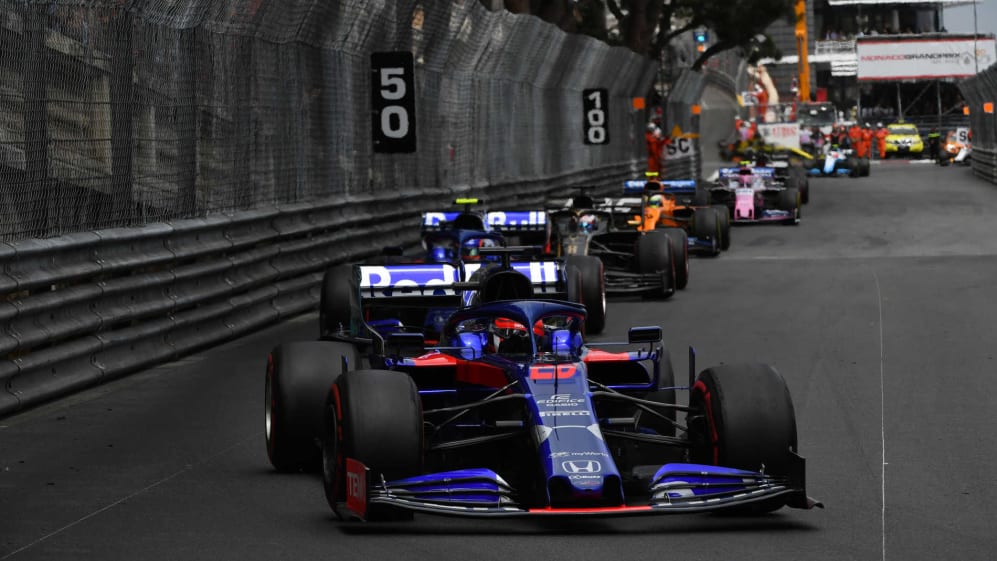 8. …as did Russell's
I feel the same way about George Russell as I do about Alex Albon, and I thought his drive in Monaco was exceptional.
At times George was much closer to the opposition than has been the case in previous races, even though Monaco was not expected to suit the FW42. He looked totally relaxed throwing the Williams around, and he kept his nose clean and avoided damage. Again, he didn't look like an F1 rookie.
There's a feistiness to him, and I like the way he conducts himself, with a confidence that falls the right side of arrogance. In the race he got the best out of himself, even when it transpired he wasn't fighting for sixth as his engineers at one time thought.
And here's an interesting factoid: his lap of 1m 17.599s was the fastest of any recorded on the 20th lap.
He finished a very respectable 15th out of the 19 cars that made the chequered flag. Not last! Claire Williams beamed. And he did it by forcing the best out of himself even when he had nobody to race.
These days it's hard to make an impression in a poor car, but I was not surprised when he topped one of the recent tests once he got into the Mercedes.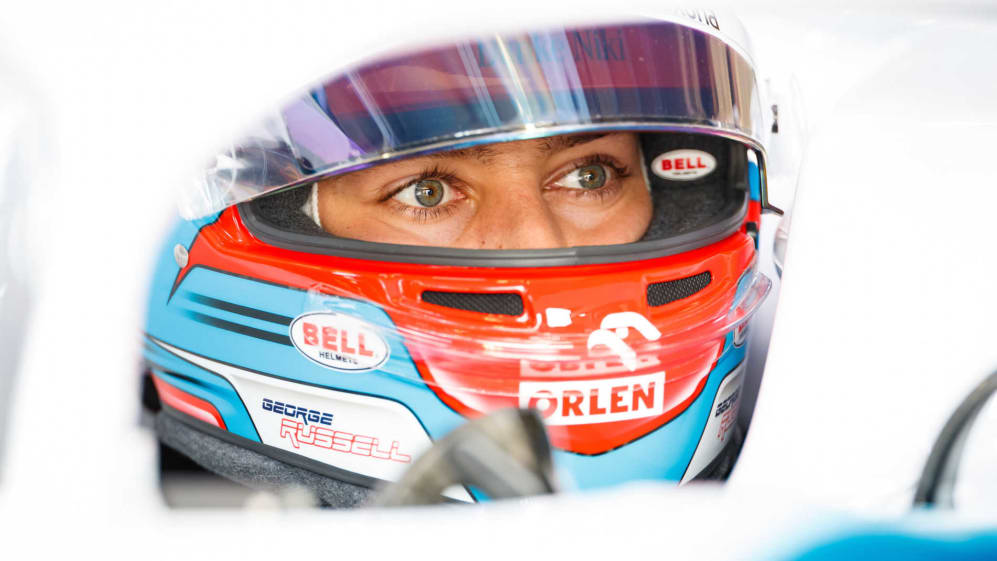 9. Ricciardo and Magnussen had every right to be disappointed
You had to feel sorry for Daniel Ricciardo and Kevin Magnussen in Monaco. Having qualified an excellent sixth (and started fifth when Pierre Gasly was dropped three grid places) the world's fastest Dane lost a position to Daniel at the start but was pushing him hard when they were pitted on lap 11.
Just as that ploy had failed those who tried it in Melbourne, so it transpired here that those who went for long opening stints came out on top. Daniel was able to salvage ninth after Romain Grosjean was penalised out of the position, but KMag was a very unhappy 12th on the road until a penalty for gaining advantage over Sergio Perez dropped him to 14th. He said afterwards that he had sat wishing his engine would break, and you couldn't blame him for being disappointed. He and Daniel should have been fighting all afternoon for fifth.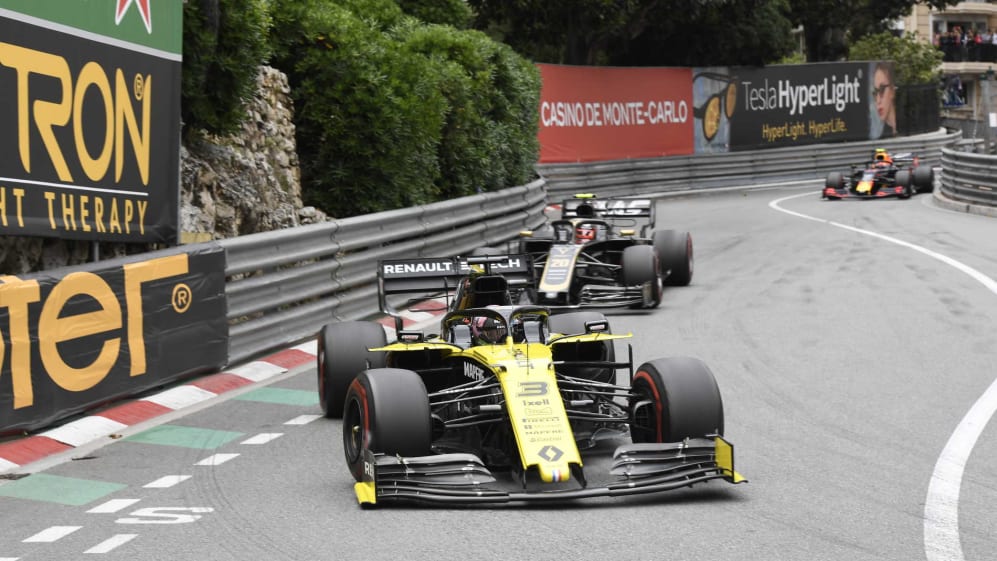 10. Monaco is the perfect F1 cynicism reset
The traffic on the roads leading into Monaco, either from the Cap Ferrat direction, or from Menton, is a microcosm of traffic on track, because you never seem to get a clear lap.
But once you get into the Principality, no circuit is anywhere near as good at reminding you why those who can, do, and those who can't, watch.
TRACKSIDE PERFORMANCE ANALYSIS: Comparing the drivers through a key Monaco corner
I love the way that every year you can reset your cynicism meter here, and have your breath taken away by the sheer speed at which the modern F1 car can change direction.
It's no place for the faint of heart, whether they be driver or spectator, and that's why it's such an awesome event regardless of the lack of overtaking.