Eifel GP 'very important' for MCL35 development, says Sainz as McLaren fight to stay ahead in P3 battle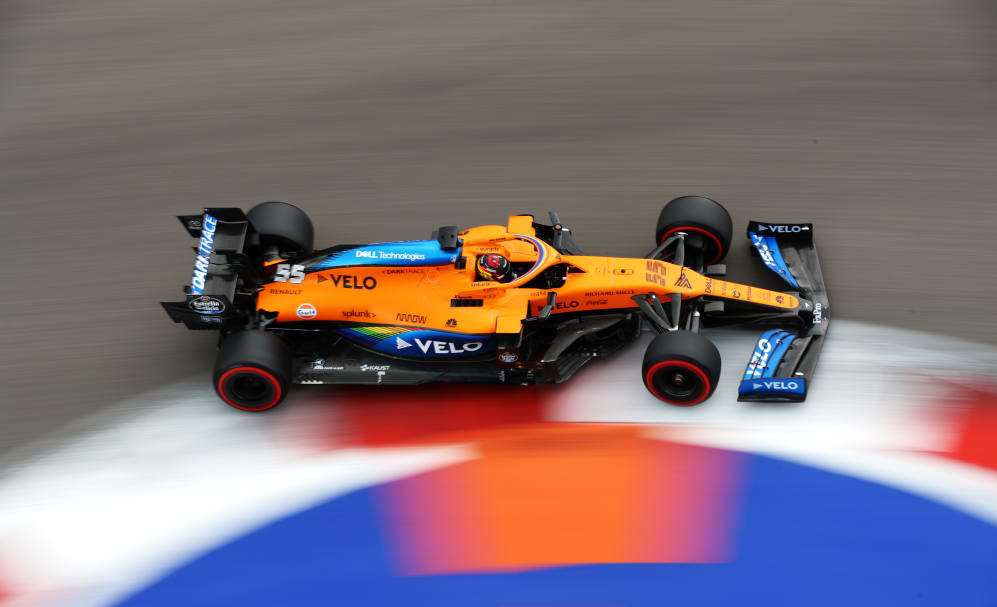 The midfield battle has kept all F1 fans captivated this season as McLaren hit the ground running with a stunning Austrian podium for Lando Norris, only for Racing Point and Renault to claw back ground in recent races. And with just seven points splitting the three teams before the Eifel Grand Prix, Carlos Sainz has stressed just how important this weekend is as McLaren assess a raft of car updates designed to help them maintain P3 in the constructors' championship.
The team have been testing a significantly different front wing in recent races that, according to our Tech Tuesday feature after the Tuscan Grand Prix, could dictate their design approach to 2021. They have brought more parts to the Nurburgring and Sainz said the weekend's free practice sessions would be crucial for the car's development.
READ MORE: Ricciardo – No reason why Red Bull and Renault couldn't rekindle successful partnership
"This weekend is a very important weekend for the team. We have quite a lot of new parts in the car that we have to understand but the conditions are not ideal to understand them," said the Spaniard, at a wet Nurburgring that had drivers shivering with low temperatures on Thursday.
"But at the same time, you need to make sure you understand this new track, it's fairly new for us because we haven't been here in a long time so we need to keep our heads down, do our homework and go into Saturday and Sunday with a stronger package than Russia and Mugello [where] we know our competitors were definitely stronger than us," he said.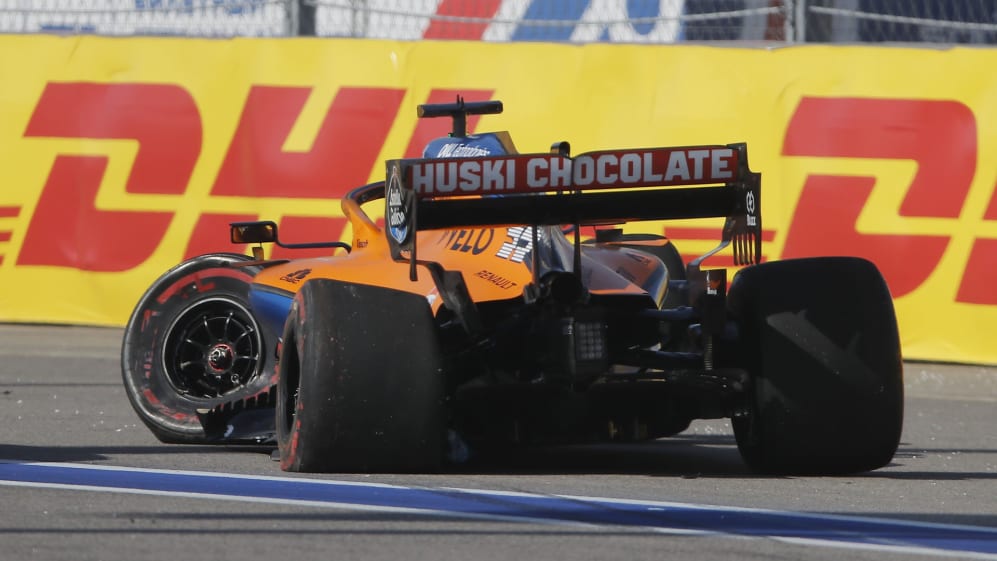 The Woking team have taken just eight points from the last two Grands Prix – with Sainz having retired twice – while Racing Point hauled 22 and Renault an impressive 28 to pile on the pressure in that fight for P3 in the constructors' standings. According to Lando Norris, however, McLaren were always going face a tough fight from their midfield rivals.
"It's a fresh weekend to go again, try and make up for Russia, for last weekend," said Norris after finishing 15th in Russia and sixth in Tuscany.
WATCH: Sainz blames 'misjudgement' for race-ending opening lap crash in Russia
"The first races of the season were more biased towards the tracks and the conditions that the car really liked and I think that's why we had such a good start in the constructors' and the drivers' championship for myself. We had a very good start to the season and now we come to tracks where the car seems more vulnerable… " he explained.
And he said hanging onto P3 is going to be very difficult for McLaren with such quick competition.
LONG READ: How Lando Norris is breaking the F1 driver mould
"It's going to be tough. Very tough," continued Norris. "I'd say through the majority of this year, Racing Point have been the third-best car, second-best car for some of the races, so in some ways they should be ahead… they've shown that they have a very, very quick car, so I'm not surprised.
"I'm not shocked or worried if they come past. I think we almost knew at some point that was going to happen," he concluded.